Snowfall in Denver has not been measured in any September since 2000, that's quite a snow drought for the month, which actually averages 1.0" of snow since record keeping began.
However, it appears that some of us will be able to measure snowfall this Tuesday, whether or not the city "officially" measures any remains to be seen. This would require 0.1" of snow or more to be measured at Denver International Airport.
With that said, let's assume we do have some accumulation. Here's perspective on what that means.
While this would be the first September snowfall since 2000, it will not be the earliest snowfall on the city's record, this occurred on September 3rd, 1961 when 4.2" of snow was recorded.
To see more on your area's early season snowfall check out this interactive map. It will show you the average first snowfall on the map, but select a blue point to see the earliest first snow date. Again, this map will show earliest measurable snowfall, not 'trace' amounts.
Let's dig deeper by showing you the September snowfall totals going back in Denver's history. I'll be using the 'Denver Area' climate group for this which covers four locations: Downtown Denver (in two locations), Denver-Stapleton, and most recently Denver-DIA.
You have to go back to 1999 to find the last snowfall total of more than 1" for the month in the city.
Is this recent snow-less trend unusual? As you look at this chart you'll see a number of consecutive years with no measurable snowfall. There are a couple of instances of snowless Septembers of longer than a decade (13 and 14 years), however, our recent 19-year lack of measurable September snowfall is the longest on record.
In all, 26 out of 138 Septembers have had measurable snow –– that's not often.
There are, however, some pretty impressive monthly snowfall totals on record for the city. While most early-season snowfalls don't amount to much (1" is the month's long-term average), the month has seen as much as 17.2" of snow.
The greatest 24-hour snowfall event coming in 1936, when 16.5" fell on the city.
Here are some supplemental charts showing September snowfall data for Colorado Springs, Boulder, and Fort Collins.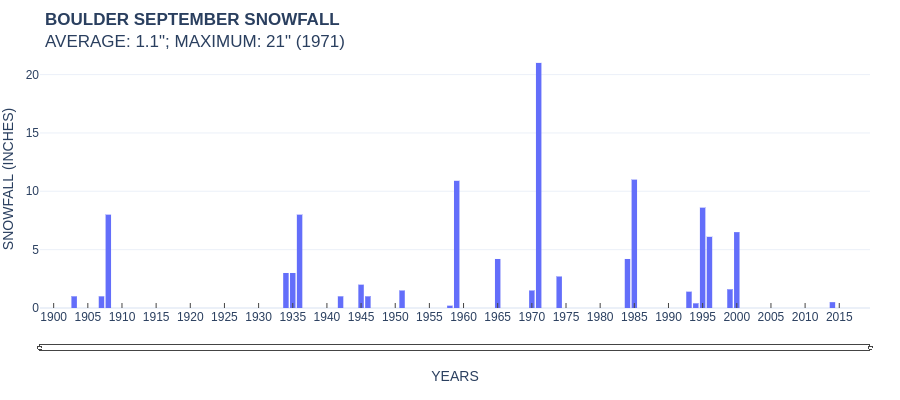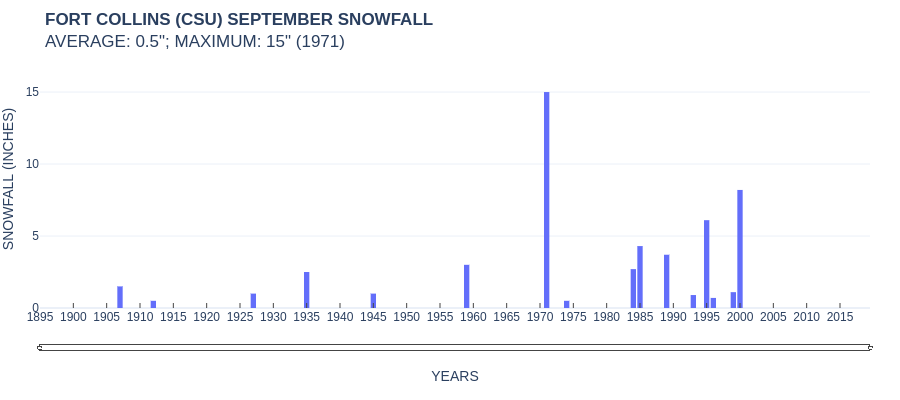 As for this week's snowfall potential, we will have a full update on the forecast later today. The National Weather Service has issued a Winter Storm Watch for the Palmer Divide and points north along the urban corridor. This includes Castle Rock, Denver, Boulder, Loveland, and Fort Collins. If you missed yesterday's update you can find it here: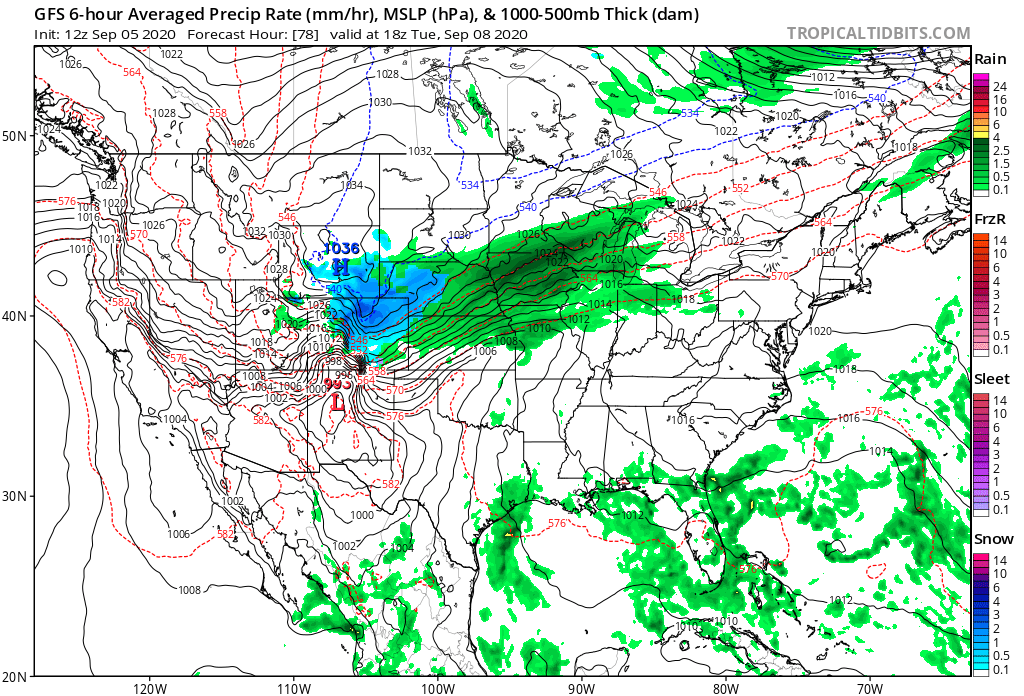 For our Insiders, you can find the latest snowfall gambler chart for the Front Range here:
https://www.weather5280.com/insider/snowfall-gambler-chart/front-range