The State of the Atmosphere, Monday, September 21st, 2020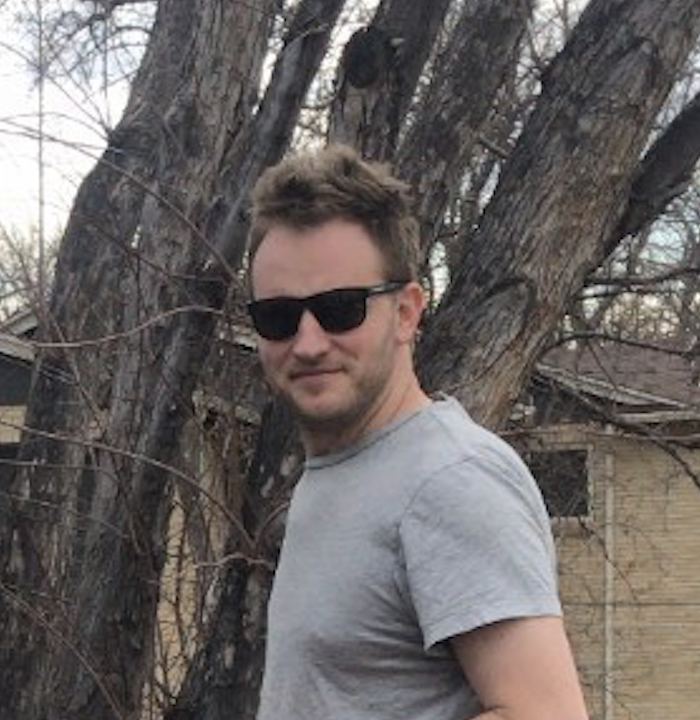 As we've been tracking since last winter, the forecast La Niña has established itself in the equatorial Pacific, and will be a big driver of our weather in the coming weeks and months ahead. You can read about what implications that may have on our winter patter in our most recent Insider post here: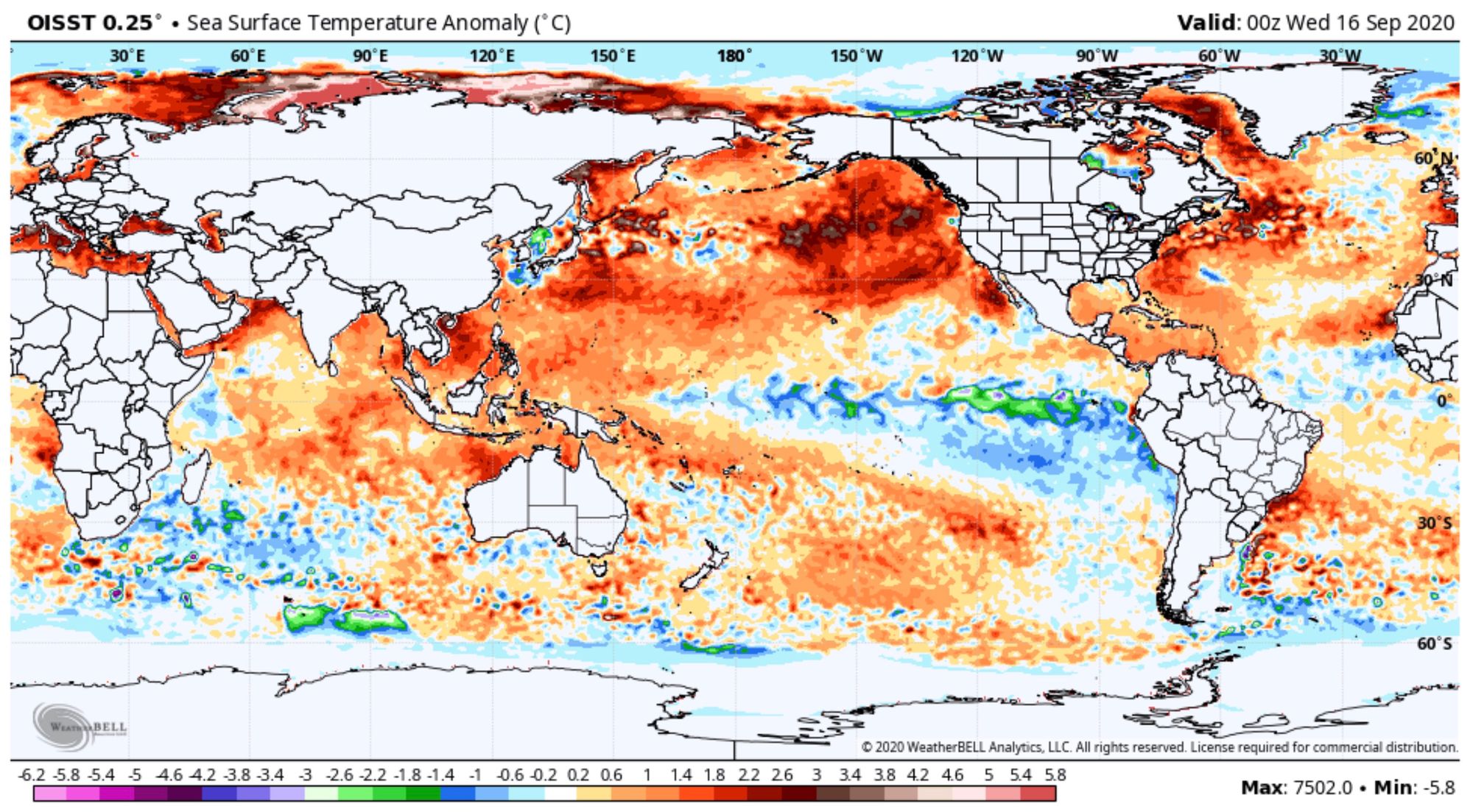 In the near term, there's not all that much to watch for when it comes to weather around here. Warmer than average temperatures, drier than average conditions, and smoky days – some worse than others.
For northern Colorado, Tuesday may be our best chance at seeing some showers and storms for the next seven days, and the probability of that actually occurring is only in the 20 - 30% range.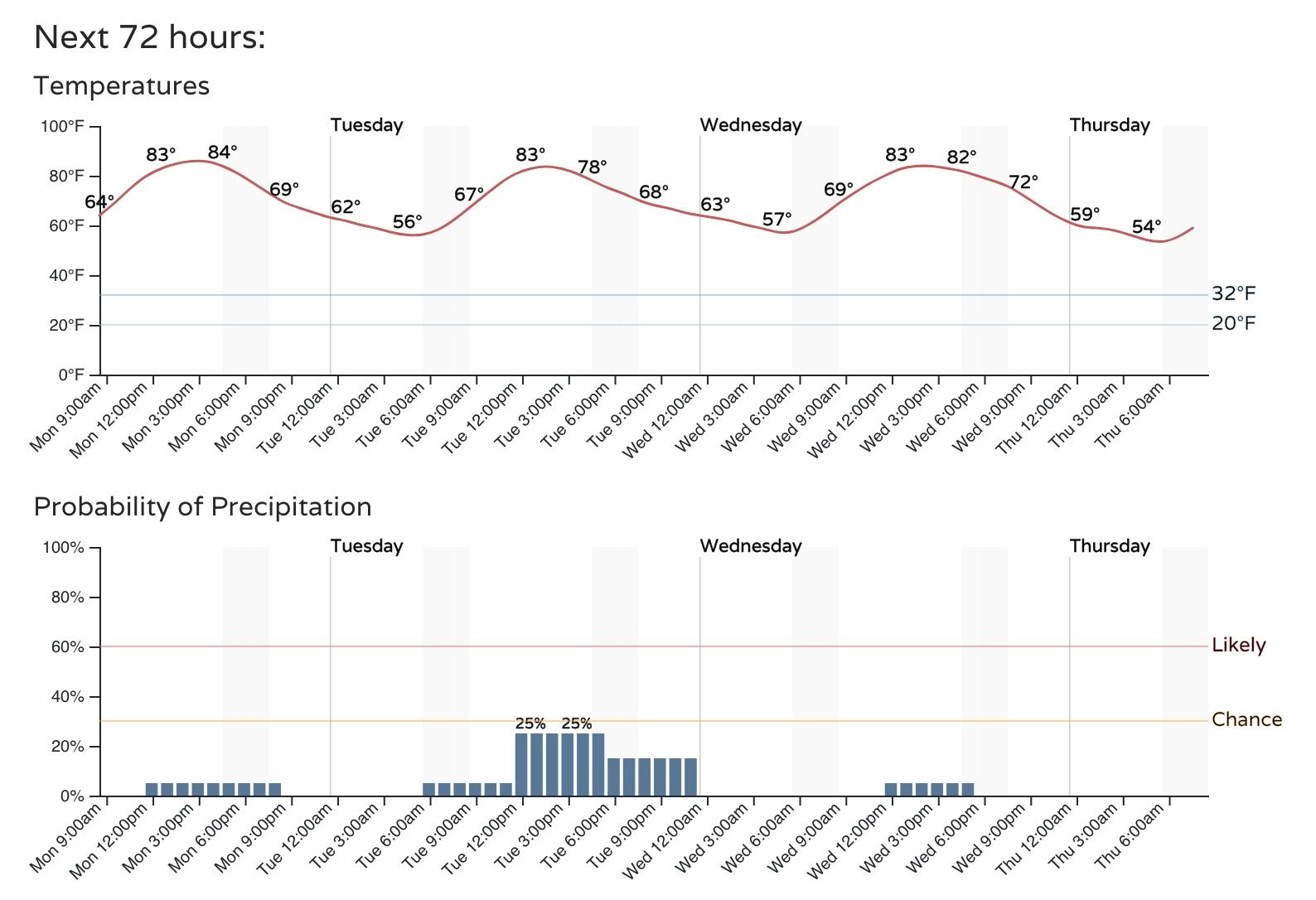 The probability any of these showers will amount to much is even lower: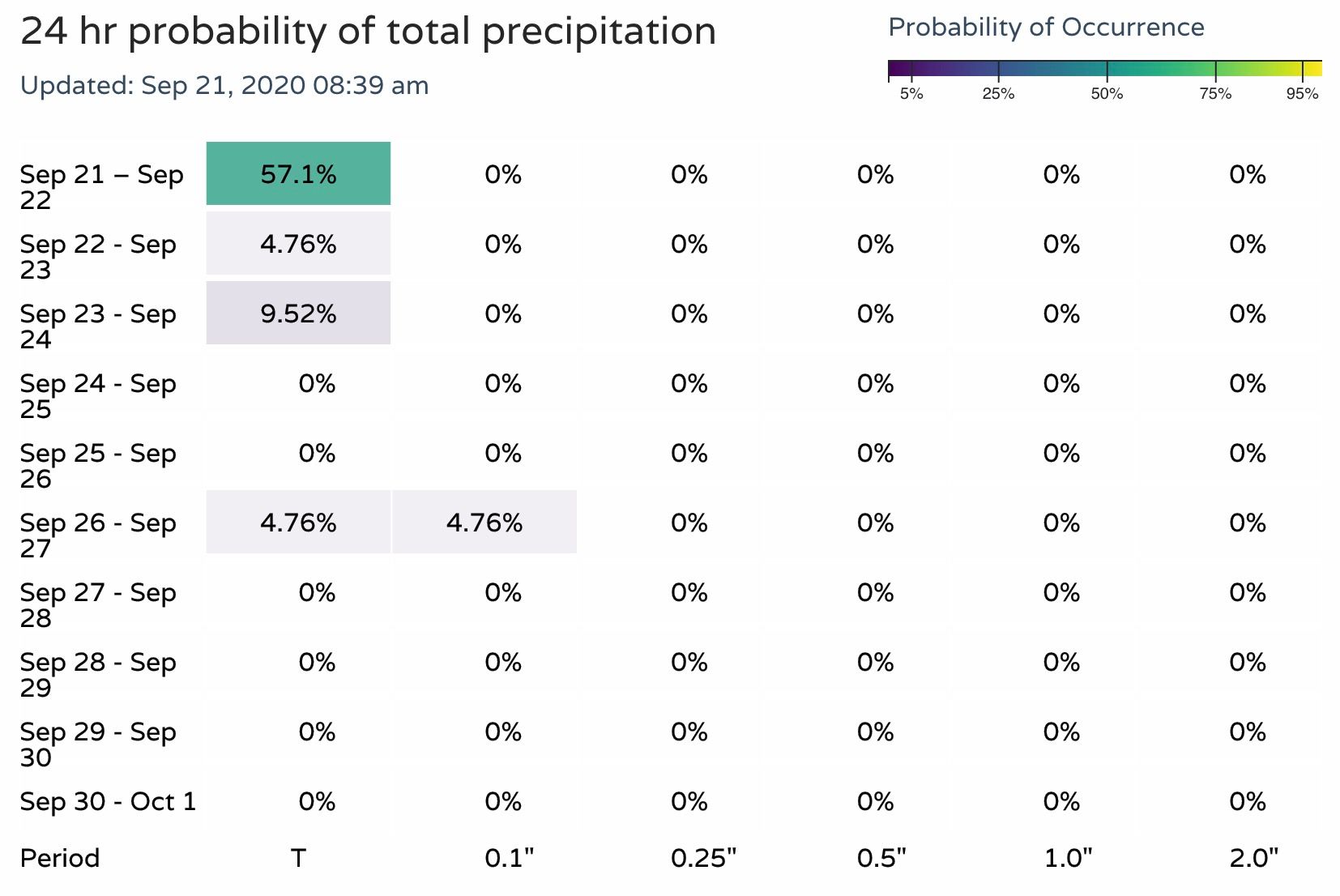 For temperatures the next seven days shakes out as the following for the region.

Temperatures will be running from 6 - 12°F above average in Denver through the remainder of the work week, with highs in the mid to upper 80s expected each afternoon through Friday. By the weekend we see the potential for more fall-like air to move into Northeast Colorado, which would help knock temperatures back into the mid 70s or so for the urban corridor. This is where we should be this time of year, with an average high of 76°F next Sunday, vs the forecast high of 75°F.
If we look at the 6 - 10 day period we see more of the same.
Temperatures: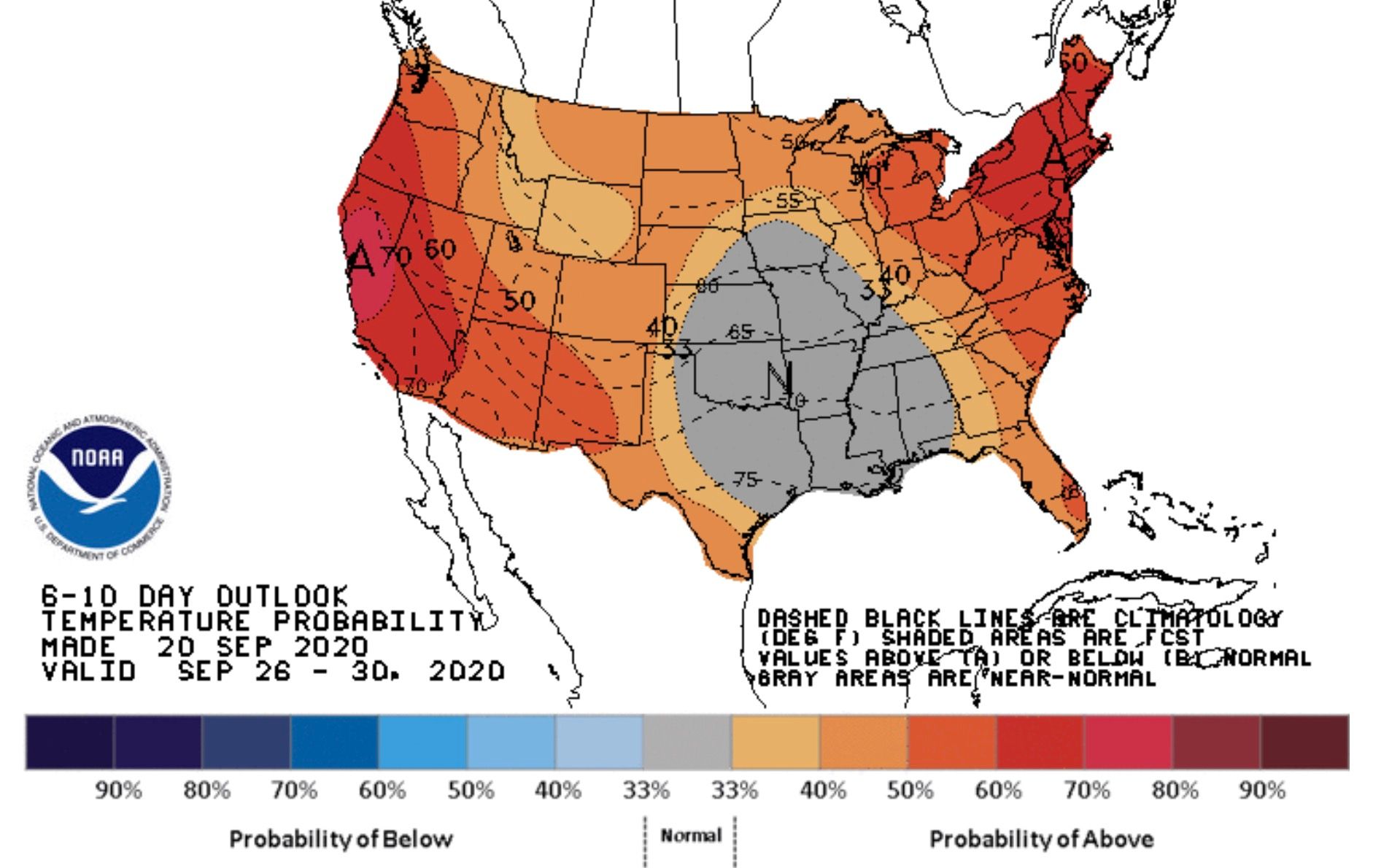 Precipitation: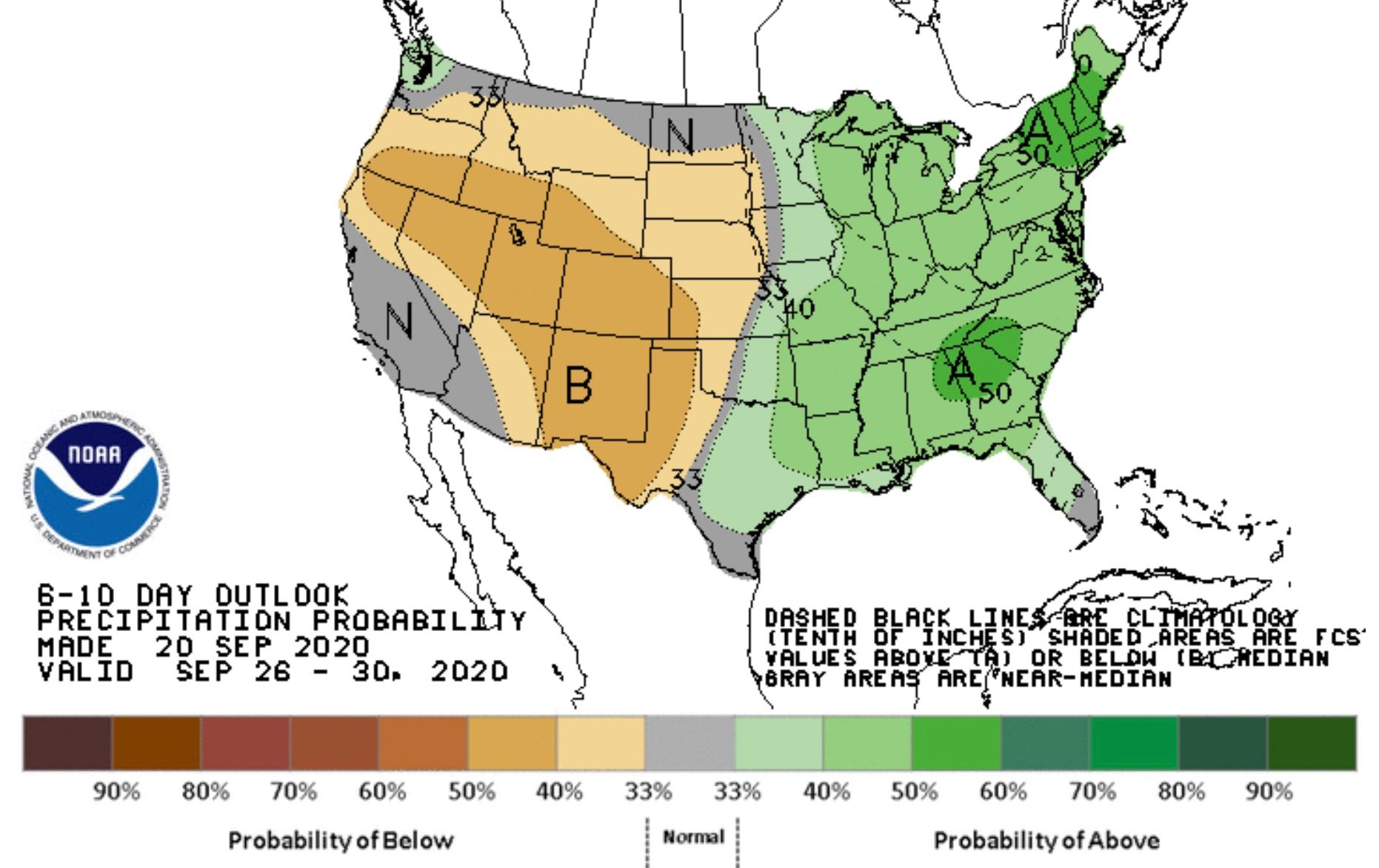 The cold will come eventually, best we can do now is enjoy the continuing summer while we can!