With this passage of the cold front this morning, today feels about as fall-like as any day so far this month across Northeast Colorado.
Temperatures as of late morning were in the 40s and 50s across the region, which is about where they will stay for most of the day. Below is a look at observations across NECO as of 11:30 am, some 20 to 30°F cooler than the same time yesterday: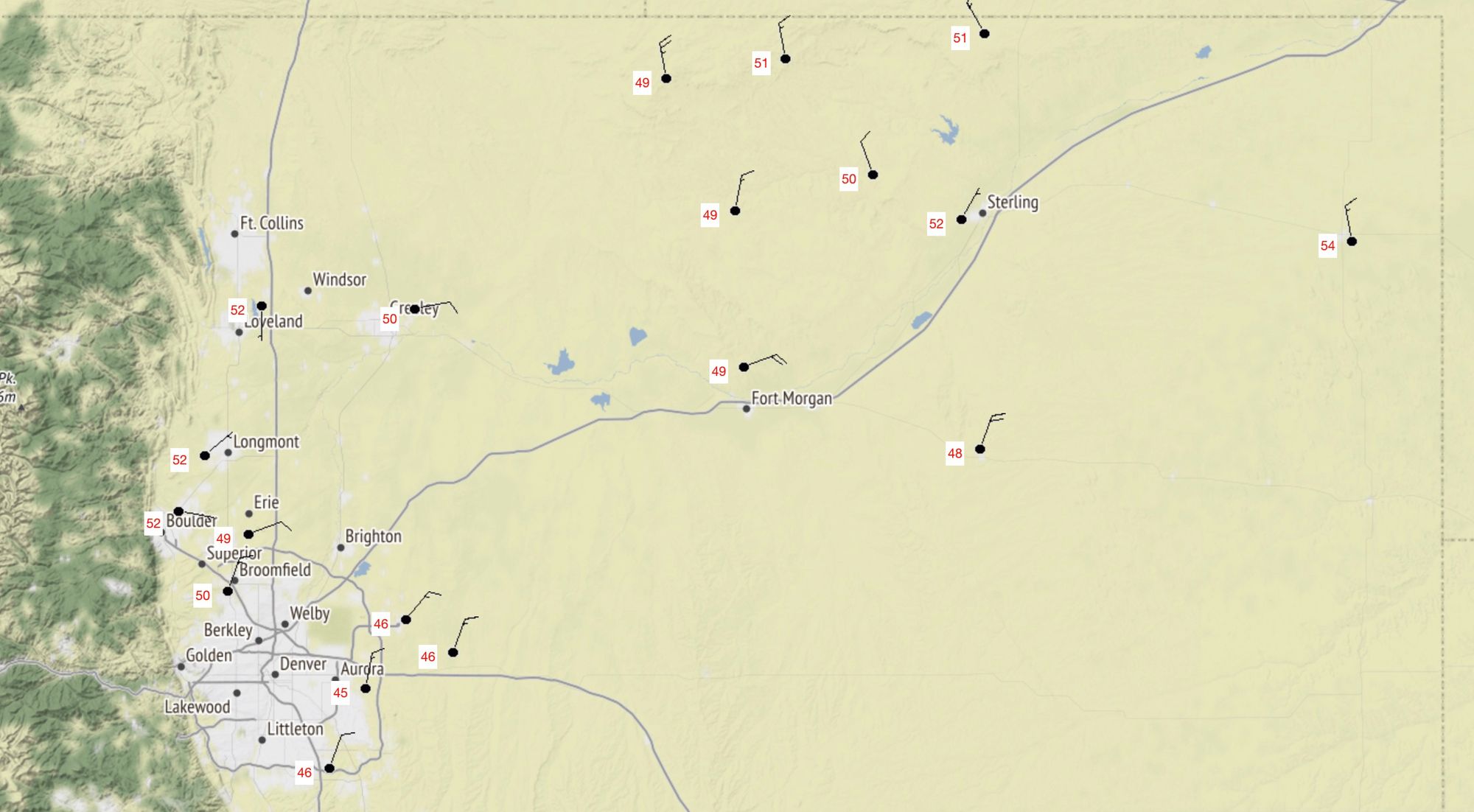 Unfortunately, outside of a few light showers and and there this system won't deliver much in the way of moisture to the state.
The latest HRRR below shows expected precipitation totals through 2am this evening –– not much! So cooler temperatures with this system, but not the moisture we so desperately need.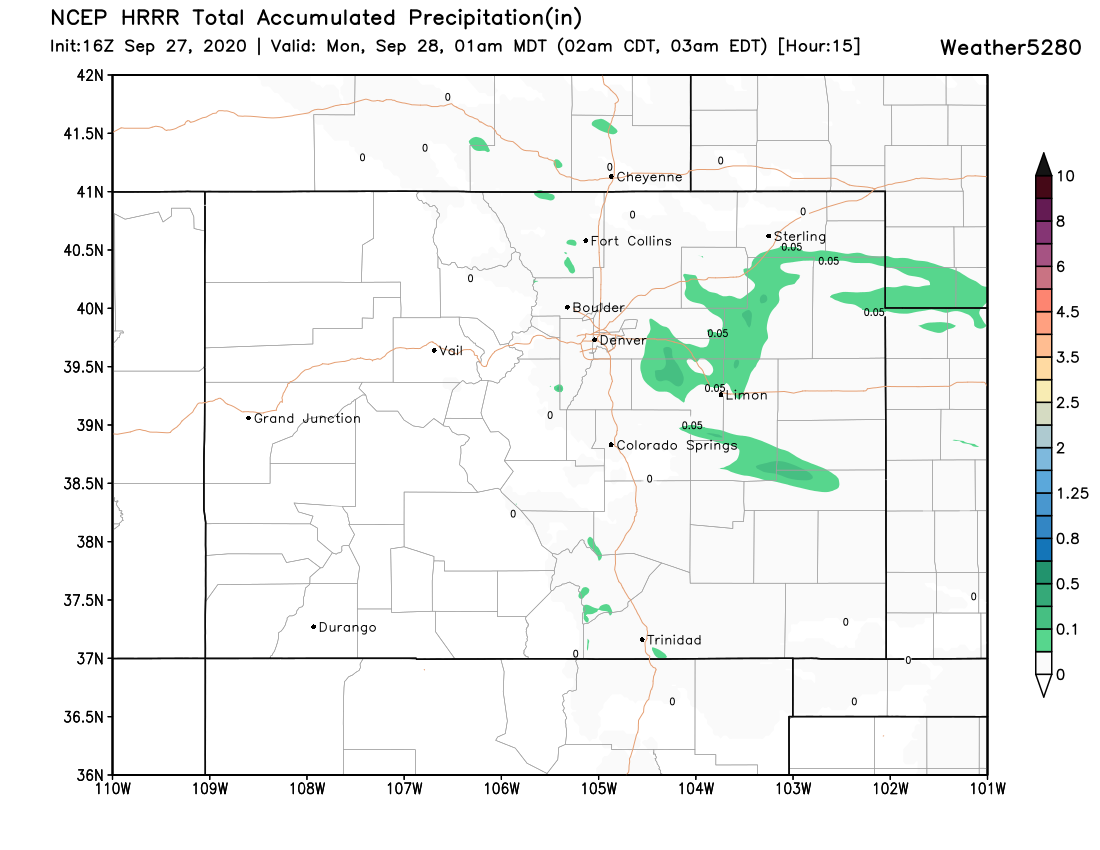 In fact, as we come to the end of September the outlook remains quite dry, not just locally but really for much of the country outside of the East Coast. Here are the precipitation anomalies as forecast by the European model for the next 15 days –– browns indicate areas expected to see below average precipitation for the period: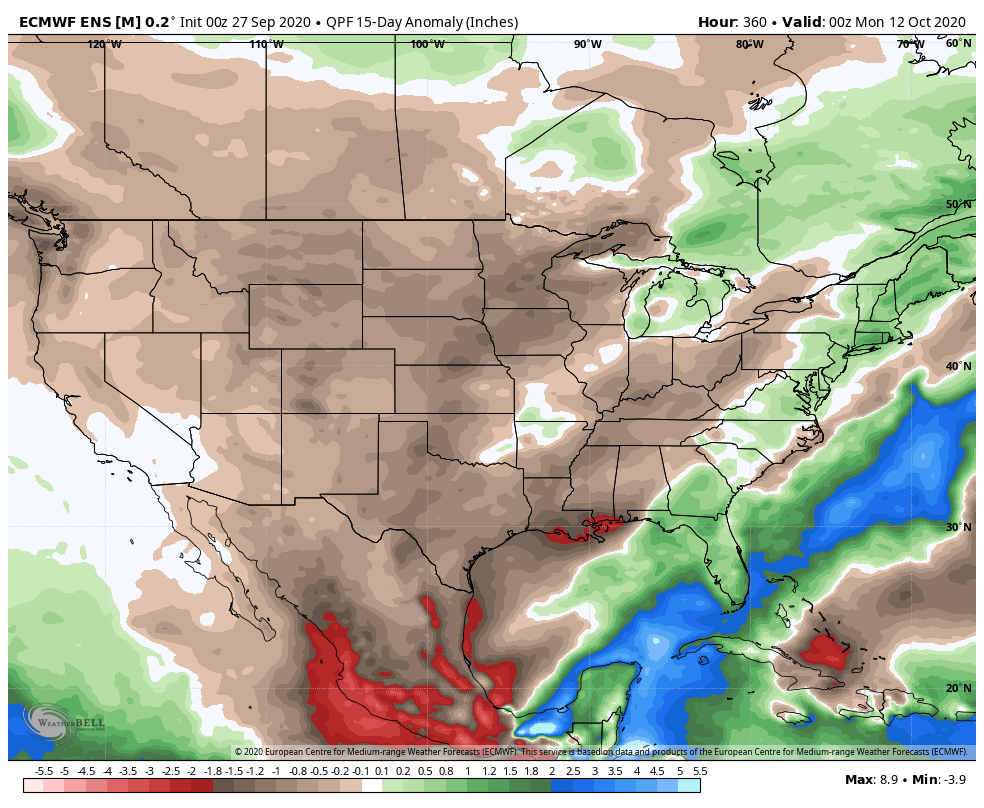 An outlook like that keeps the SOTA brief.
It's nice, however, to see temperatures finally looking a bit more fall-like. For Denver, highs this time of year should be in the mid 70s or so, which is far cooler than we've been of late. Today and tomorrow we'll see temperatures much below average before warming to a few degrees above average by Tuesday. No extreme heat in the seven day outlook which is welcome news:
Our quiet, dry start to fall continues. Enjoy the cooler weather, and let's see what October throws our way.