Not a lot of change to the outlook posted yesterday, with a much chillier pattern taking over to end the week and carrying us through the weekend across Eastern Colorado.
There will be two waves passing over the state in the coming days, both will bring a chance of snow to much of the region. The first arrives this evening through Friday, the second Saturday afternoon and night that could be a windier snow on the Palmer Divide.
For today's post, we'll talk snowfall totals for the first wave only, and see what becomes (or doesn't become) of the second in future updates. The snowfall forecast below takes us from this evening through Friday night.
First, here's a timeline for Denver. The chance of snow increases late in the afternoon, with the best chance coming after about 9pm this evening extending into Friday morning. Even if snow remains light, it's likely the Friday morning commute will be a slow one across the entire I-25 corridor.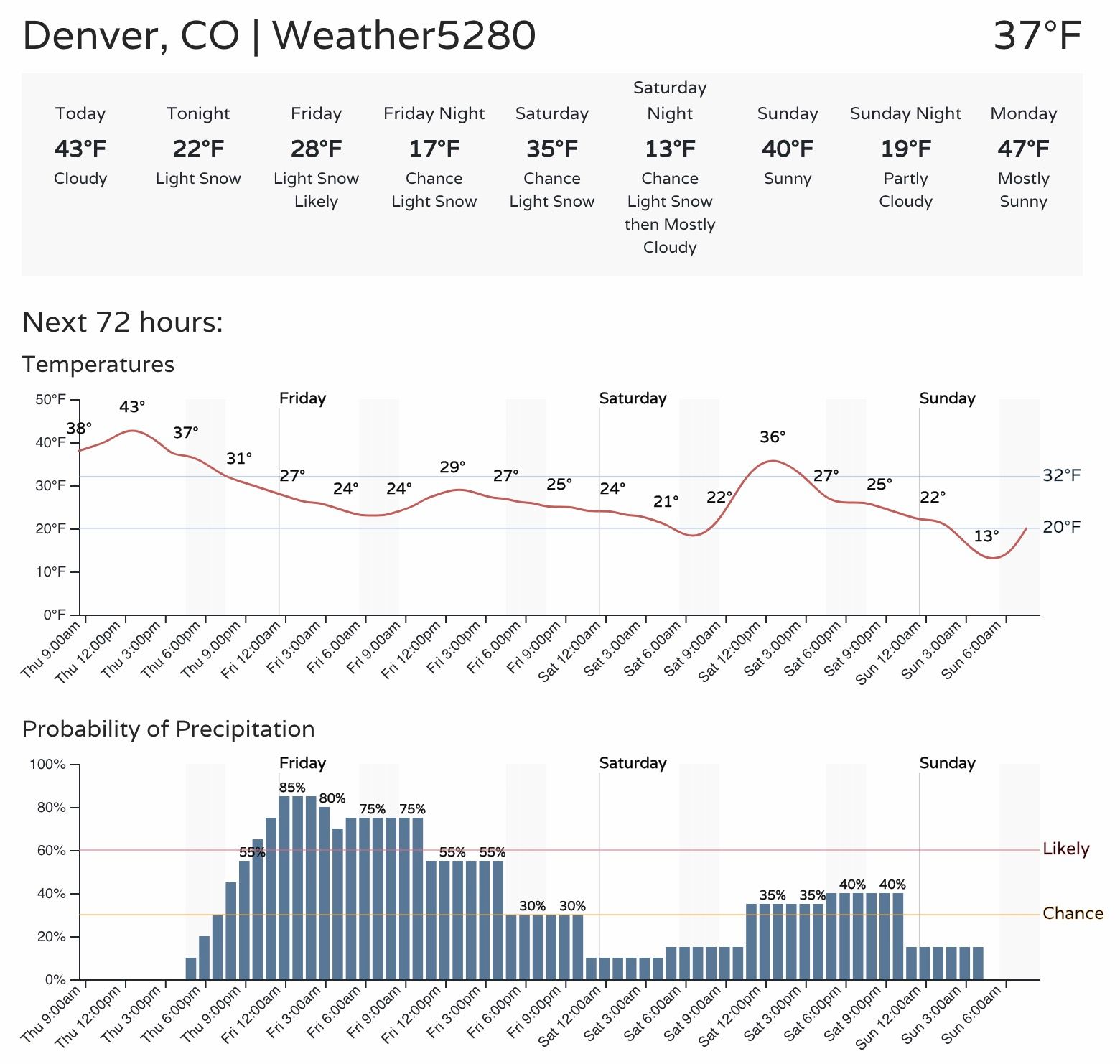 A morning HRRR model update shows snow showers beginning over Southwest Colorado this morning, with coverage creeping toward the metro areas by 8pm tonight:
At 10pm it has light snow falling from Denver to Fort Collins with light upslope flow in place: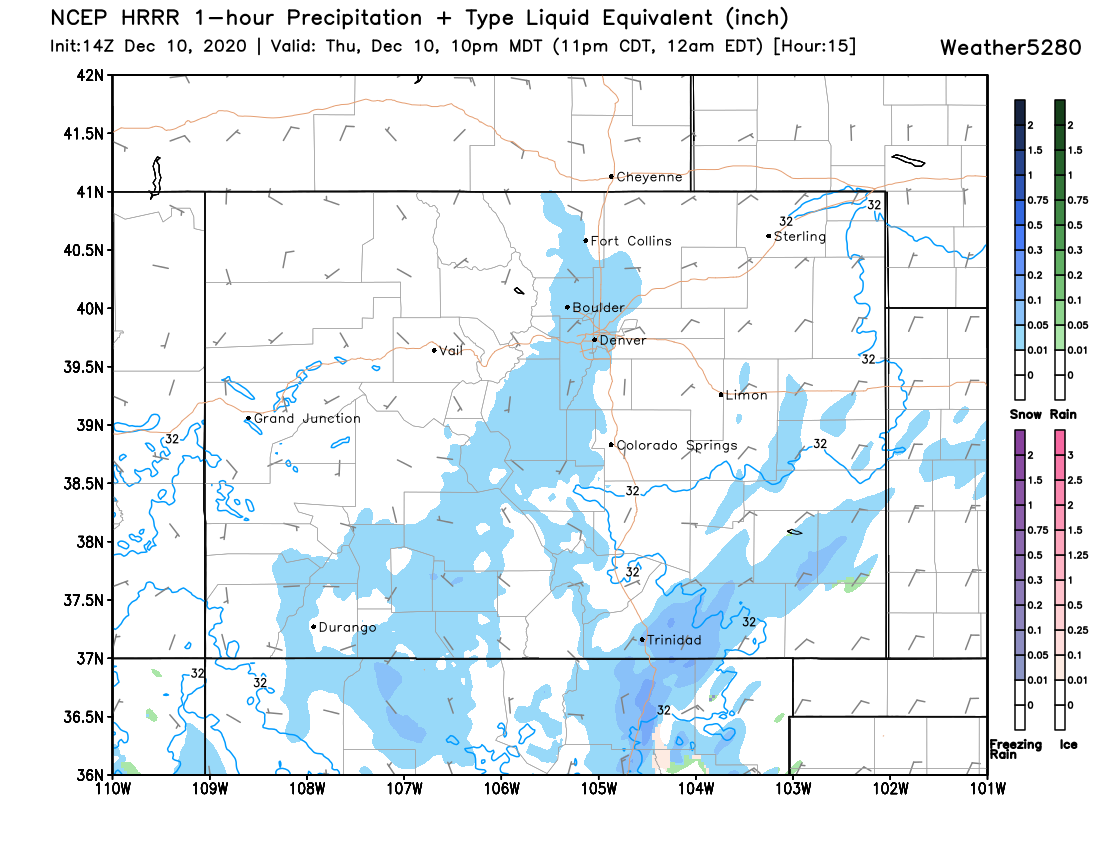 This fits well with the other models as well. Some are a bit quicker with the onset of snow, some slower. But by this evening, don't be caught of guard if you come across some snow from Colorado Springs north through Fort Collins.
Snowfall forecast
The will generally be a light snow event. Over enough hours, and with relatively high snow/liquid ratios totals may add up a bit in some areas, but overall totals will be very manageable we think across the region. Higher terrain west of I-25 looks to have the best shot a the greatest totals, with lower totals expected along and east of the interstate.
The European model remains most bullish with snowfall potential, even as others have backed off from yesterday morning's update. That Euro update shows a strong 3 - 6" for Colorado Springs where other models are more in agreement around 1 - 3" (or so). Our gamblers continue to stress caution around any boom potential over the coming days: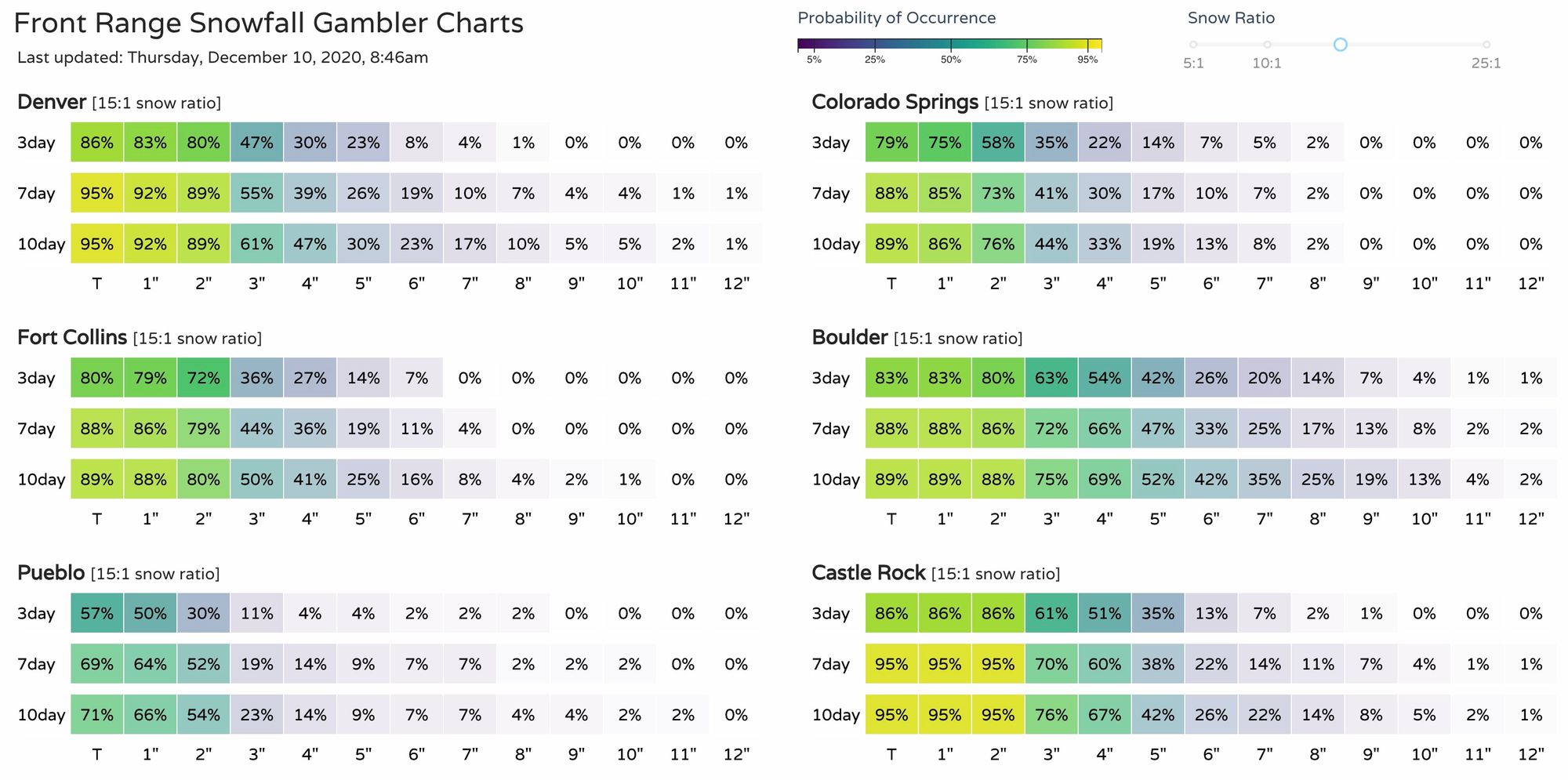 As you can see, and these include the Saturday wave it's worth noting, the greatest probabilities remain in the Trace to 4" range across the board. Some trailing high-end probabilities still showing up, but not much movement toward a more "bullish" snow outlook from how things looked 24 hours ago.
With that, here's our outlook through Friday night. Again, if we see another round of snow on Saturday, we'll address that forecast tomorrow.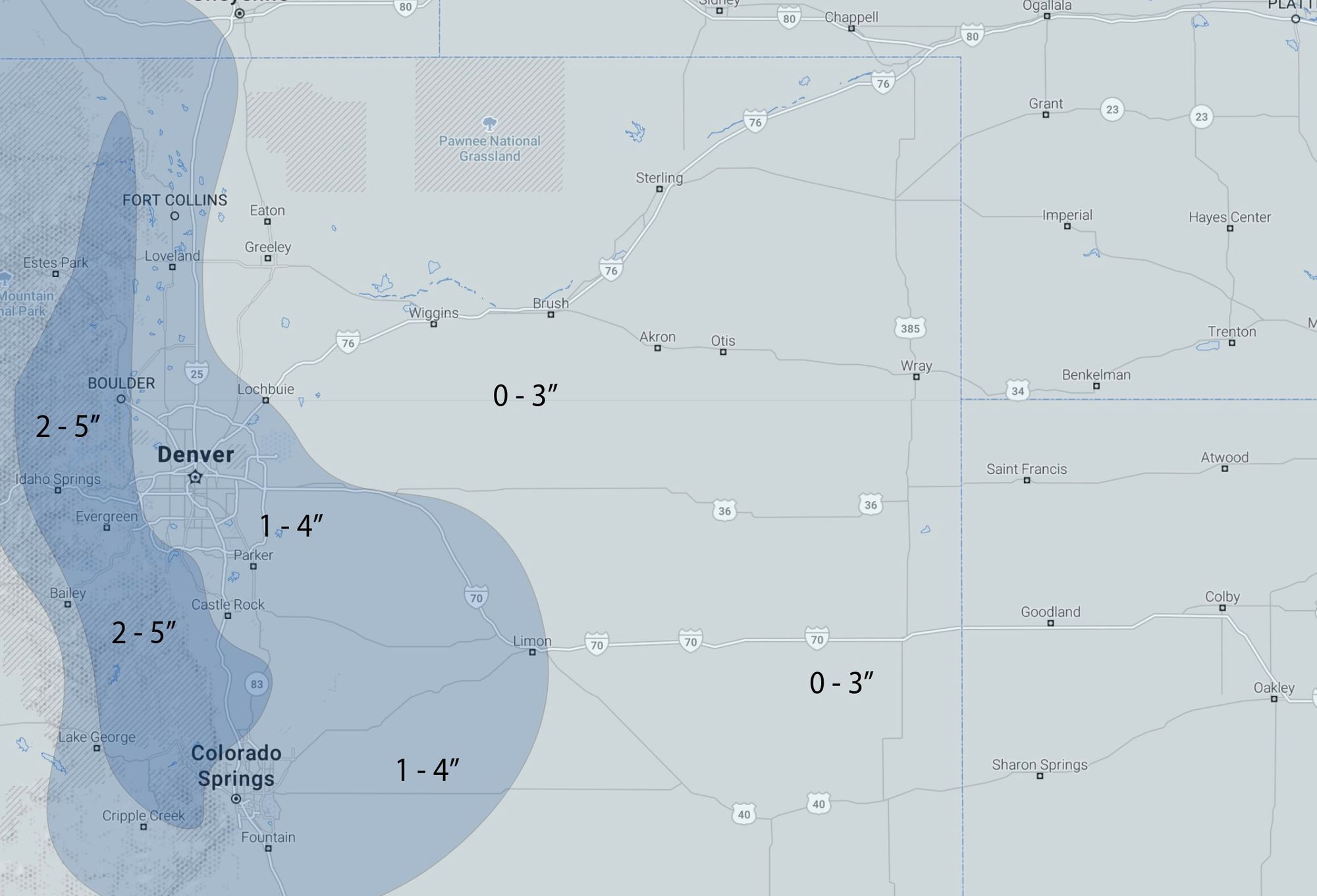 Even if we only manage low-end totals, look for a slick commute for many areas Friday morning and no doubt a big shift in our weather from the stunning December warmth we've seen of late!
Let us know how things shake out at your place, and we'll be in touch!