We continue to track the next round of snow set to move in later this afternoon across Eastern Colorado. Temperatures are hovering in the 20s as of midday, with a bit of sun poking through as well, but clouds and precipitation will slowly spread from Western Colorado across Eastern Colorado as the day progresses.
The National Weather Service has issued a Winter Weather Advisory for the greater Denver metro area and Palmer Divide. This seems prudent given the potential for several inches of snow as this wave moves through, and the likelihood that those who do see snowfall will be dealing with hazardous travel conditions Saturday evening and overnight. The Advisory goes into effect at 5pm and expires at 2am. As you can see below, it does not include much of Northeast Colorado.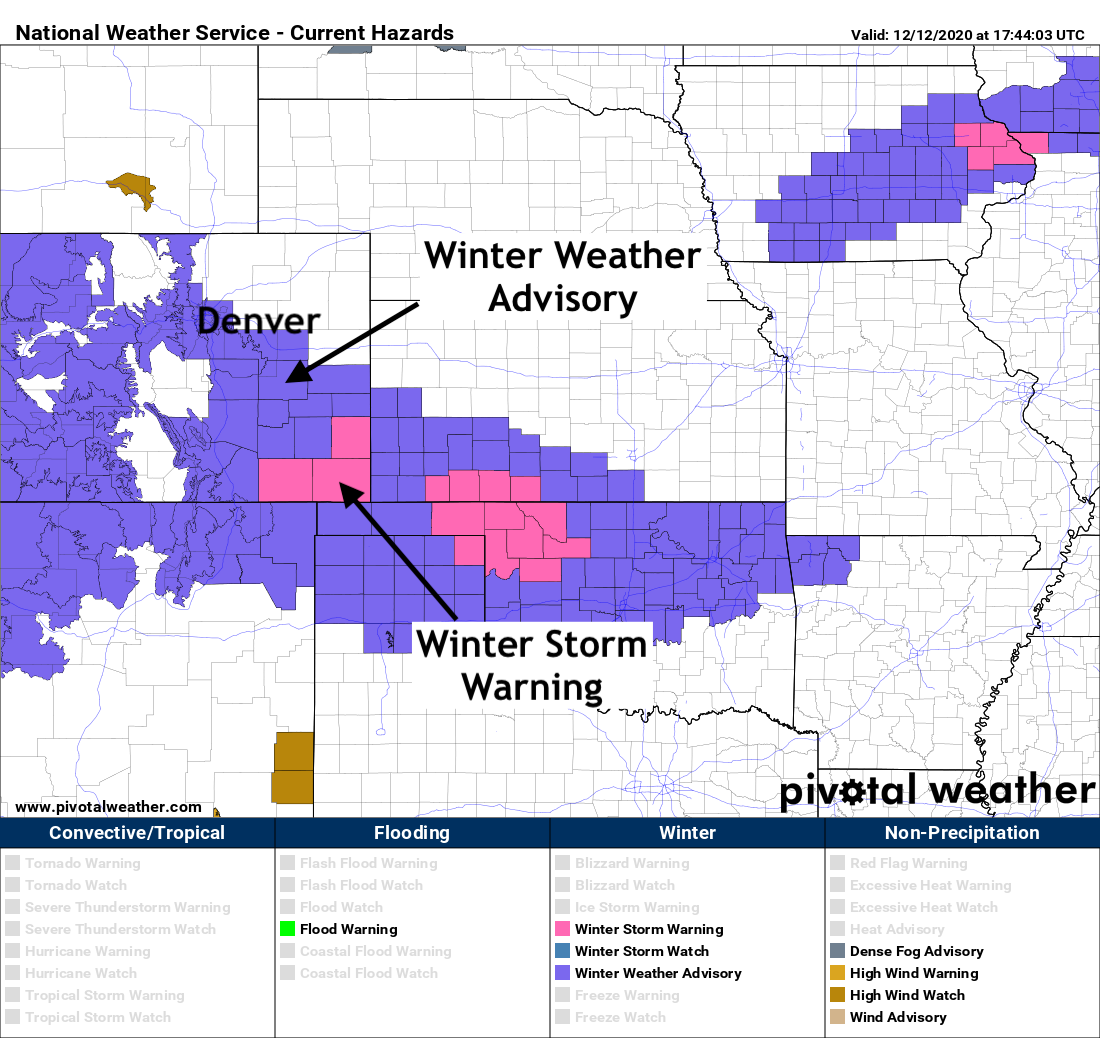 Much as we've been discussing for several days now, the heaviest totals are forecast to end up across Southeast Colorado – where upwards of 5" will be likely as this storm moves through tonight. GREAT news for a part of the state that will need all the help it can get with moisture as we expect to eventually transition to a drier pattern southeast as the winter progresses.
Timing and impacts
Timing remains unchanged. We'll see snow increase this afternoon across Eastern Colorado, with the best chance of snow for the urban corridor coming between 3pm and midnight it appears. The snow will move out quickly by early Sunday morning, with a quieter and slightly warmer day on tap for your Sunday.
Snow rates will generally be on the light side, but pockets of heavier snow and reduced visibility will be possible across the urban corridor this evening.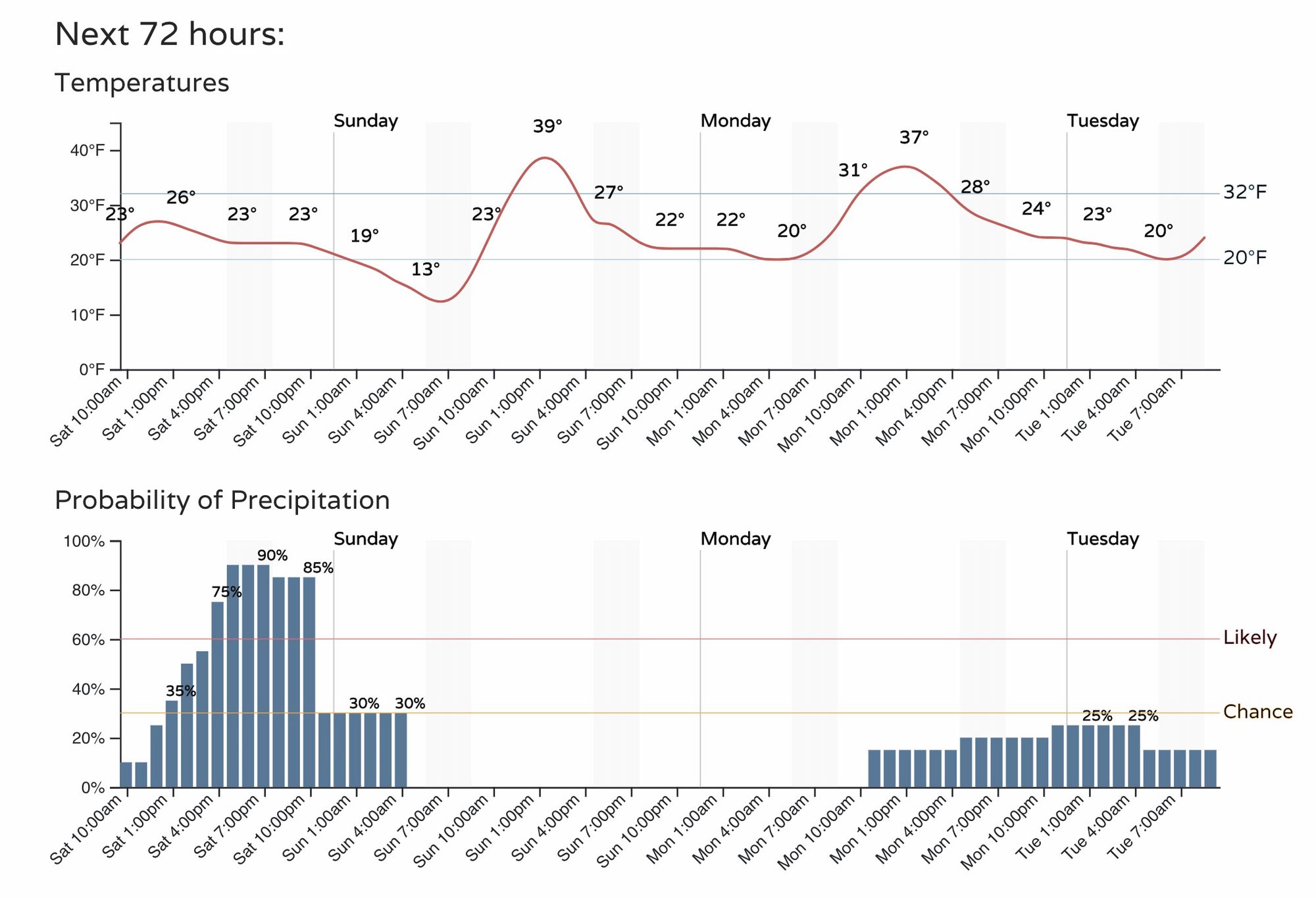 Again, look for winter driving conditions across most of the state this afternoon and overnight. Avoid travel if possible! Wind will also be an issue at times unlike the last system to move through, which will limit visibility across the plains at times.
Snowfall totals
We won't adjust totals all that much from what we put out yesterday. We'll continue with 1 - 4" for the Denver metro area, with some 2 - 5" totals for the Palmer Divide and spotty locations across the foothills. If there's a trend in the data today it's to pull the heaviest totals south and east of Denver and across the Palmer, with less snow for the immediate city and foothills west. This is especially true when looking at the latest European model which only has about 1.5" across the Denver area, with almost all of the more meaningful snowfall well southeast of Colorado Springs. We'll see.
Here's our latest map: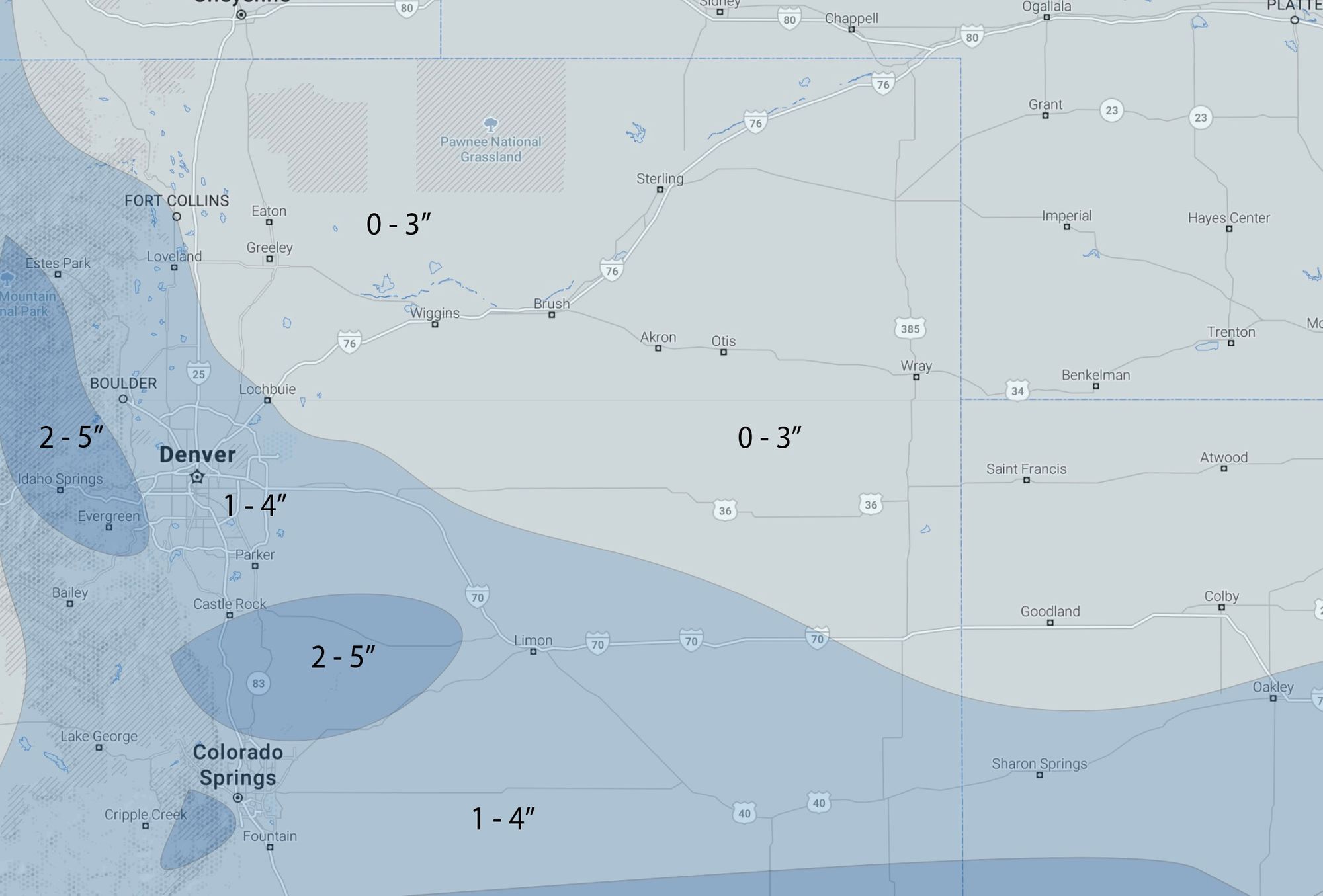 And for more of a regional look, here's the latest WPC probabilistic guidance. Again, greatest totals over Southern Colorado, with some potential from Denver south across the Palmer Divide: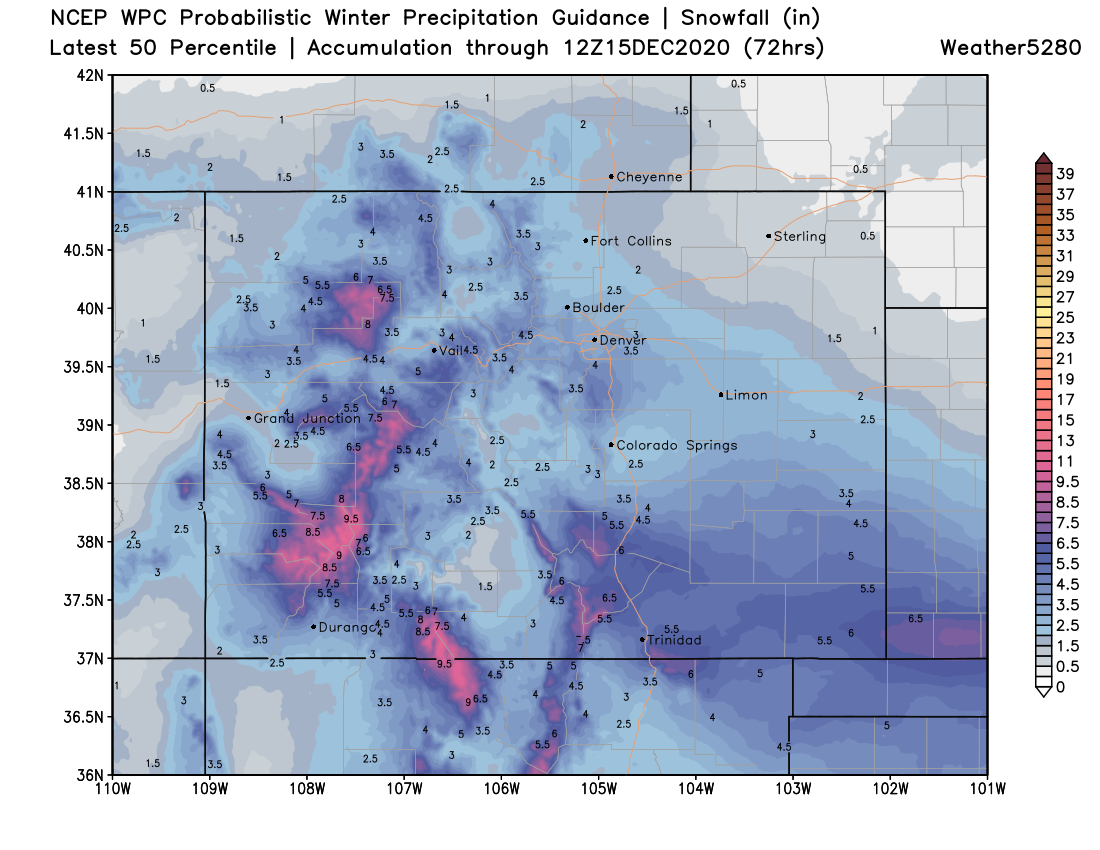 Let us know how things shake out at your place, and stay warm!