Not much change to what we discussed yesterday in today's data. Another mainly light snow event is on the way later this afternoon and into Monday night, which will bring at least pockets of accumulating snow to the Front Range and urban corridor for the third time in recent days.
Our range of a Trace to 2" looks to hold for the most areas up and down the I-25 urban corridor. The "boom" potential, if you will, looks greatest south of I-70 in Denver and down across the western Palmer Divide where should things align we could see some 3 or 4" totals over a relatively narrow area.
The HRRR has been very consistent in recent hours in bringing the snow band a few miles further north than how things looked yesterday – meaning more of the city of Denver is perhaps in play for a couple inches of snow it if proves correct.
As for timing, the chance of snow will increase through the afternoon, with the best chance to see some of the more meaningful snowfall coming between about 5pm and 2am for the Denver area. Here's the latest timeline:

With the latest HRRR showing snow increasing across the foothills southwest of town by mid afternoon, and eventually pushing east across the immediate adjacent plains by early evening.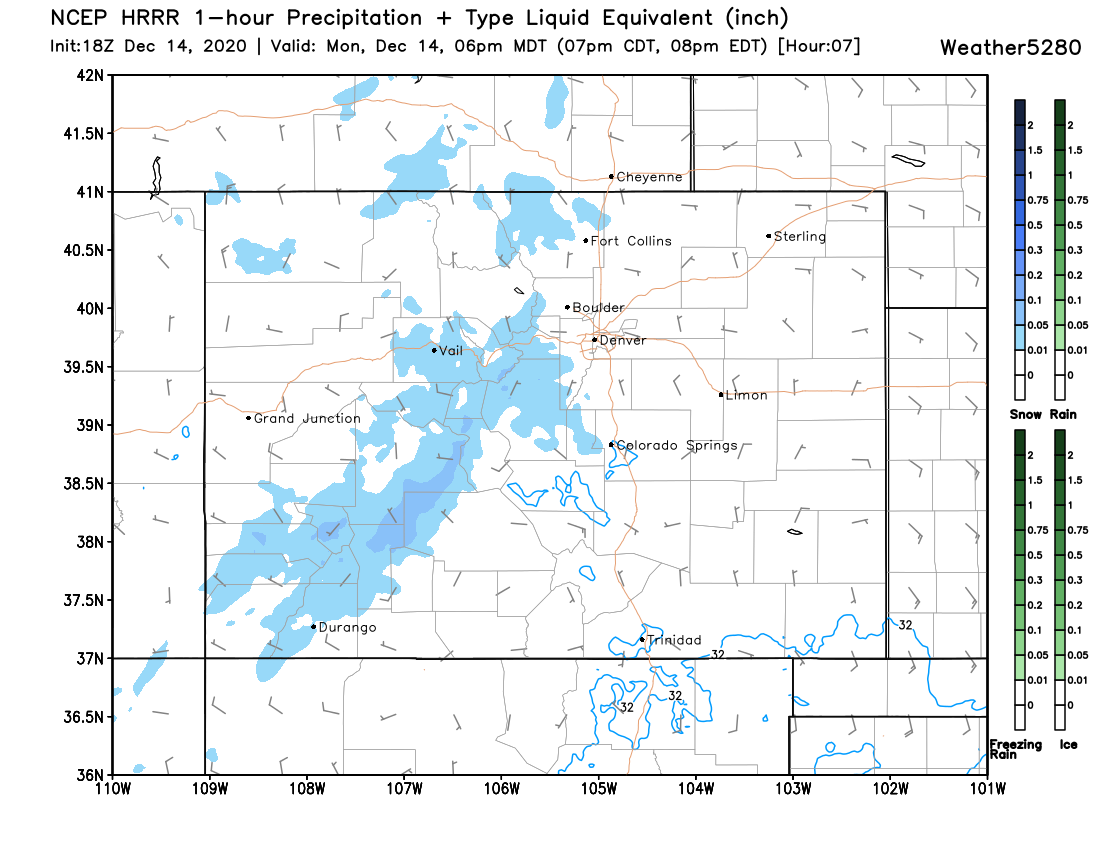 Here we see where this particular model focuses the snow, mainly between Denver and Colorado Springs, with the heaviest on the south side of Denver the and western Palmer Divide: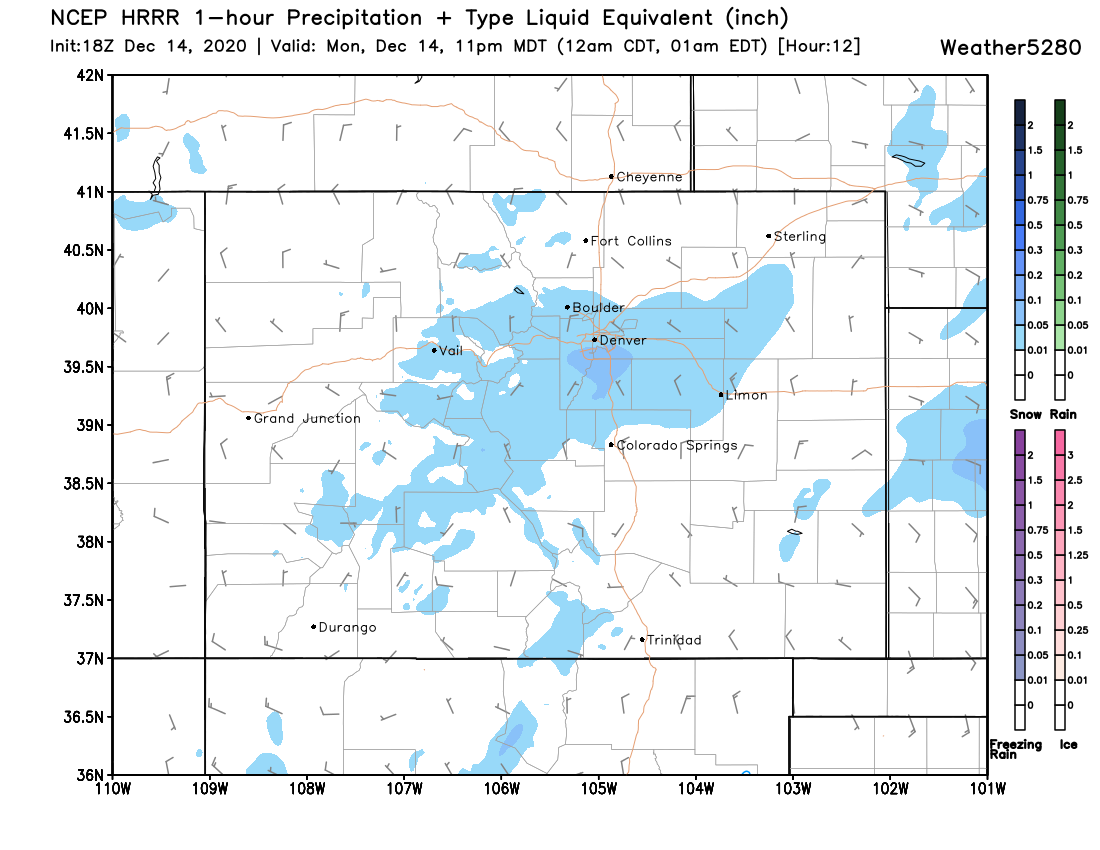 And here's the totals from this particular model: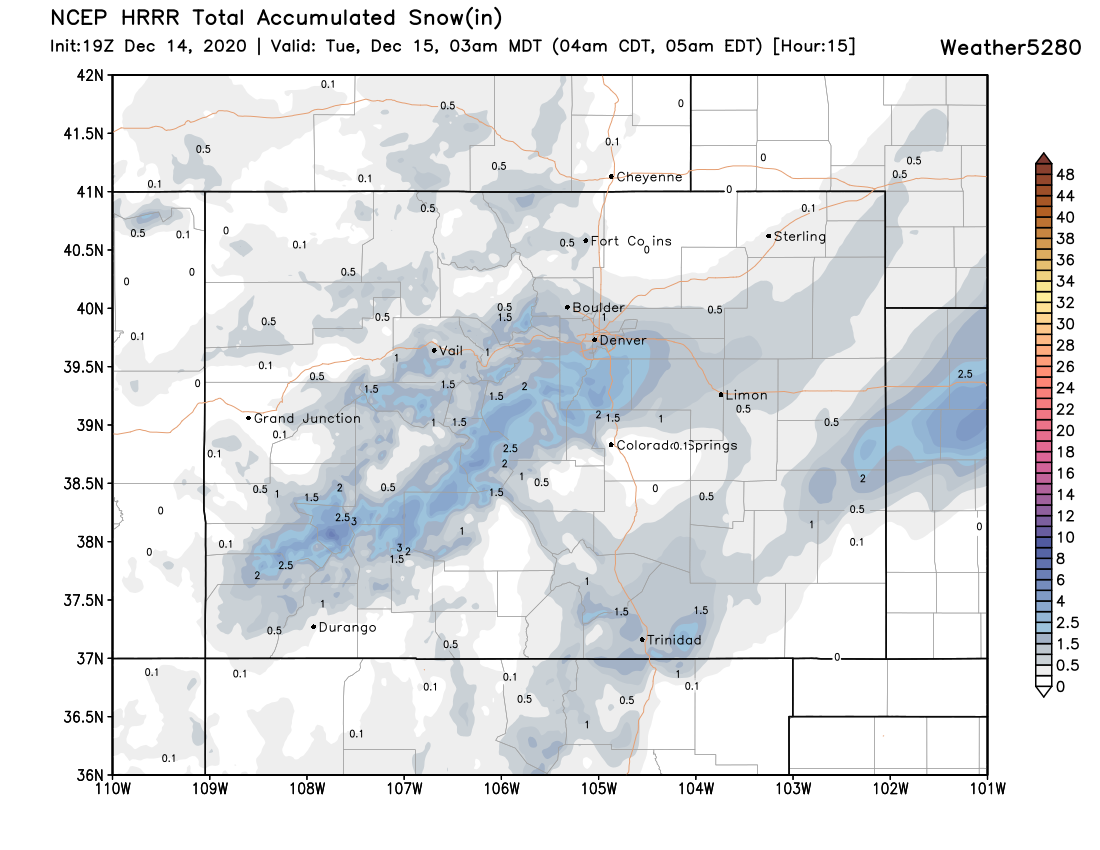 And our latest gamblers: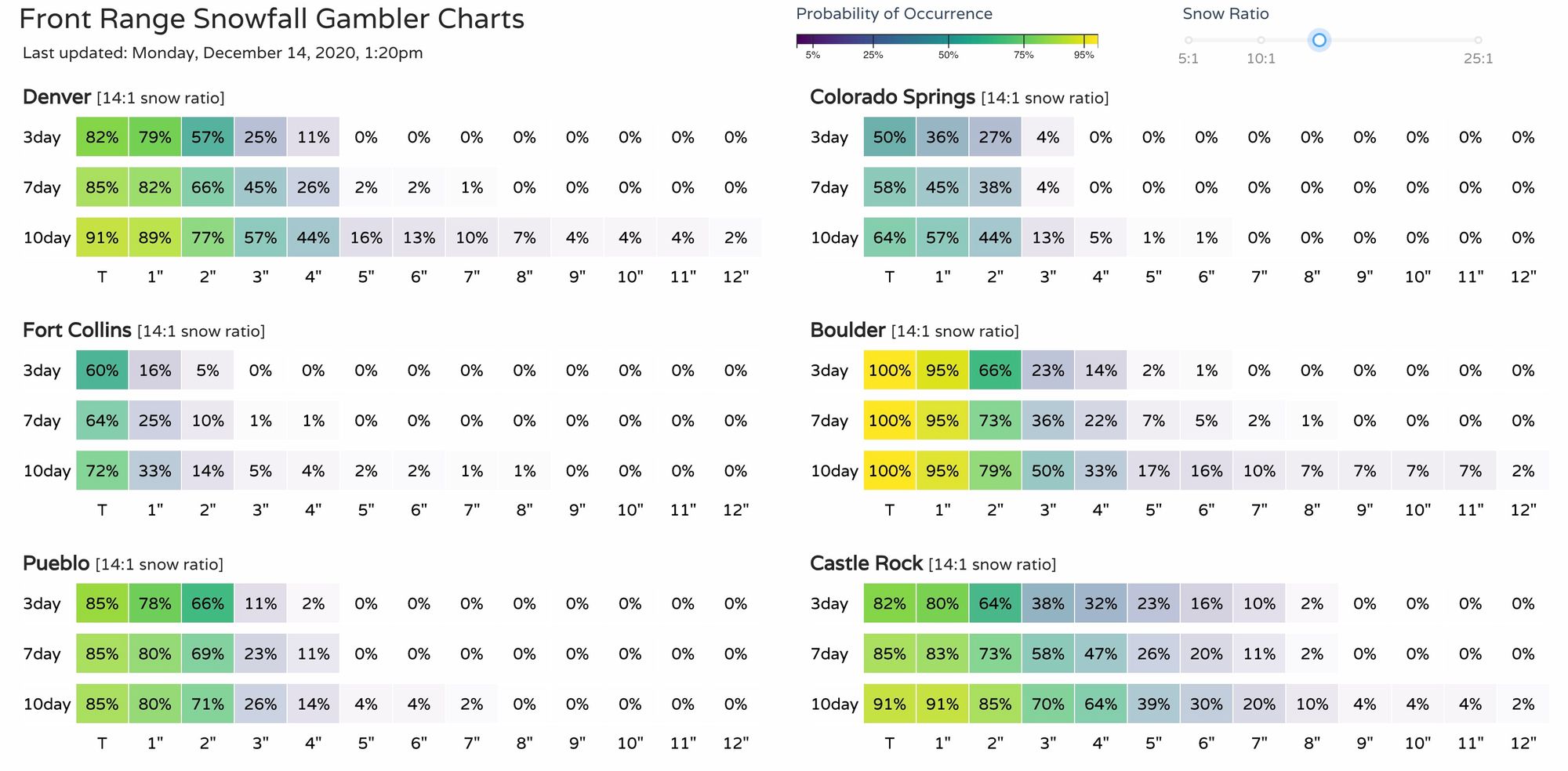 So again, for those that see some snow this evening a couple of inches will be possible (resulting in snow packed/icy roads), but not all of us will see that snow this evening. Greatest chance to see that accumulating snow looks to come south of I-70 or so, and north of Colorado Springs. We'll see how that holds up!