Happy Winter Solstice to you all!
We celebrate this year's shortest day of the year with some of the warmest weather we've seen in some time – albeit windy as well. Temperatures this afternoon are in the mid 50s along the Front Range, with those winds helping to provide us with a few mild days before the next cold front comes flying through Tuesday evening.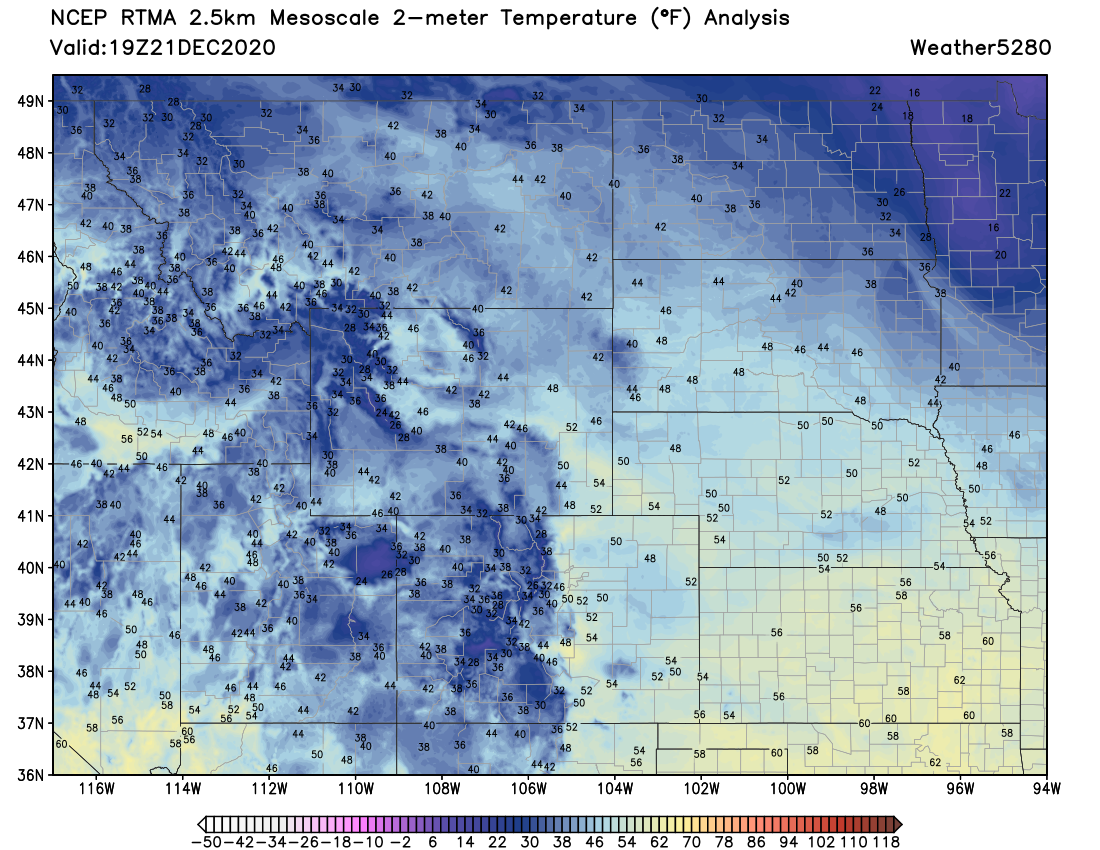 Highs Tuesday will be even a few degrees warmer ahead of the front. Highs in Denver are expected to reach 60°F before dropping in a hurry Tuesday evening and overnight. By Wednesday we aren't likely to break freezing in the Mile High City! The worst of the cold will be short-lived, with temperatures back near to a few degrees above average by Christmas Day:

The hourly planner is as follows: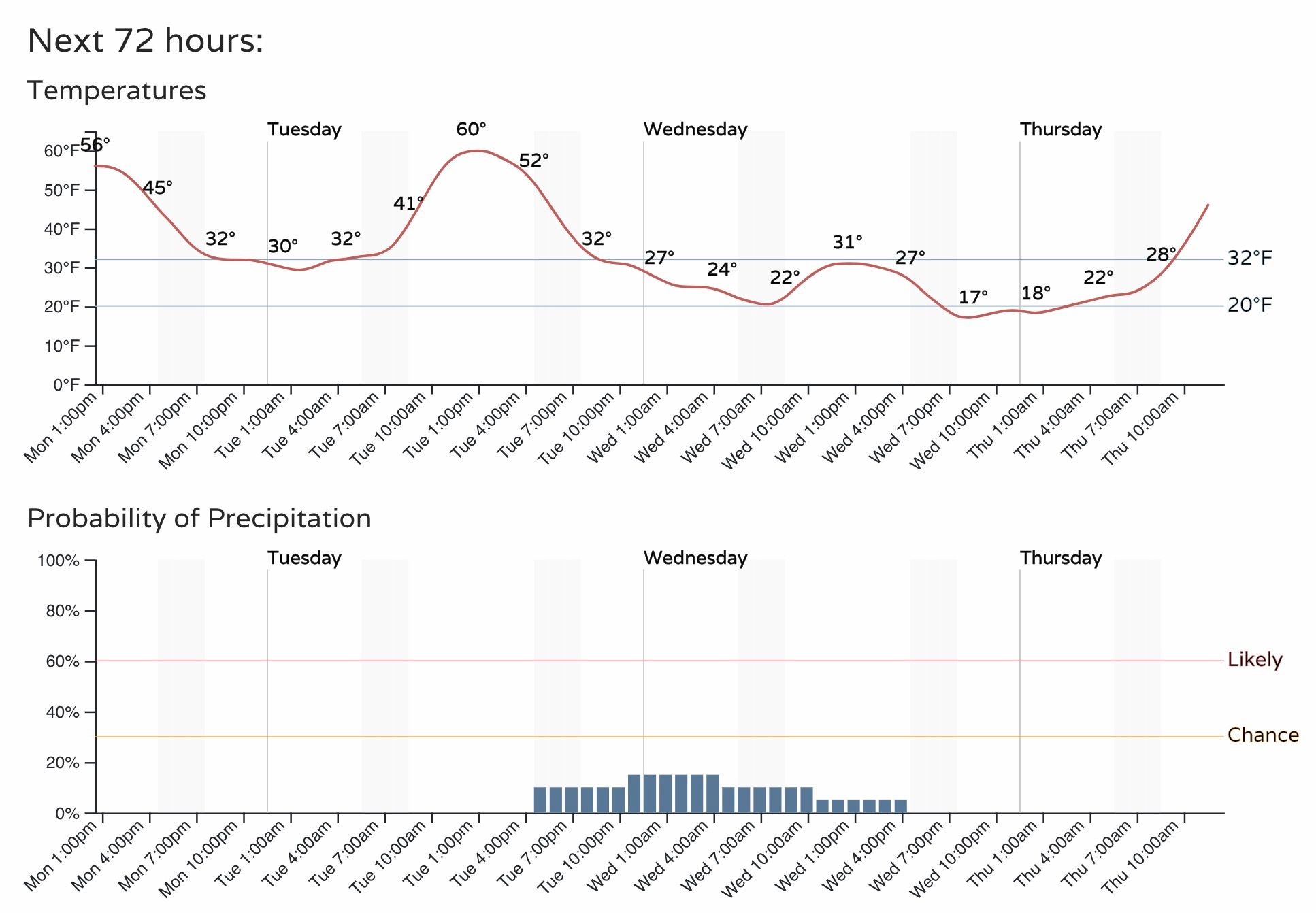 You'll note the chance for snow by Tuesday evening, but it sure is not a high one. Only a few isolated showers or flurries are expected as this is mostly a dry front – it'll deliver a sharp turn to cold, but not much more than that.
The northern and central mountains can hope for a few inches of pre-holiday snow, but otherwise a largely dry week across the region outside of Tuesday night into Wednesday. Here's the latest snowfall forecast from the European model through Friday night, note just the spotty Trace or so showing up across Eastern Colorado: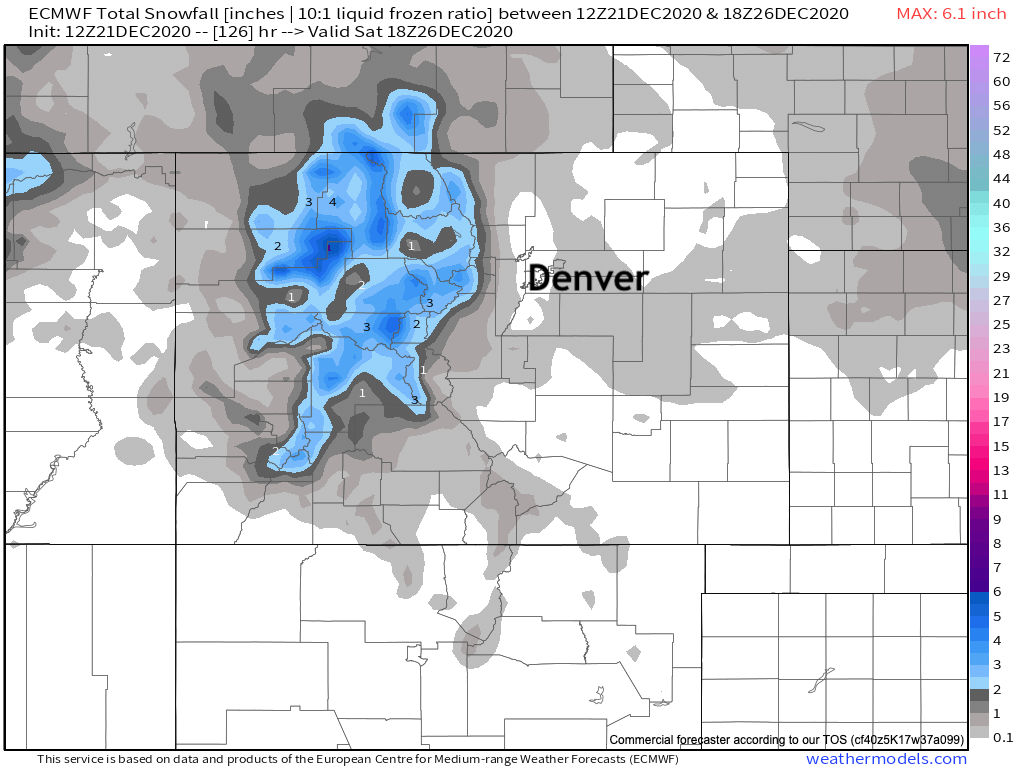 And, not surprisingly, our rather quiet gamblers: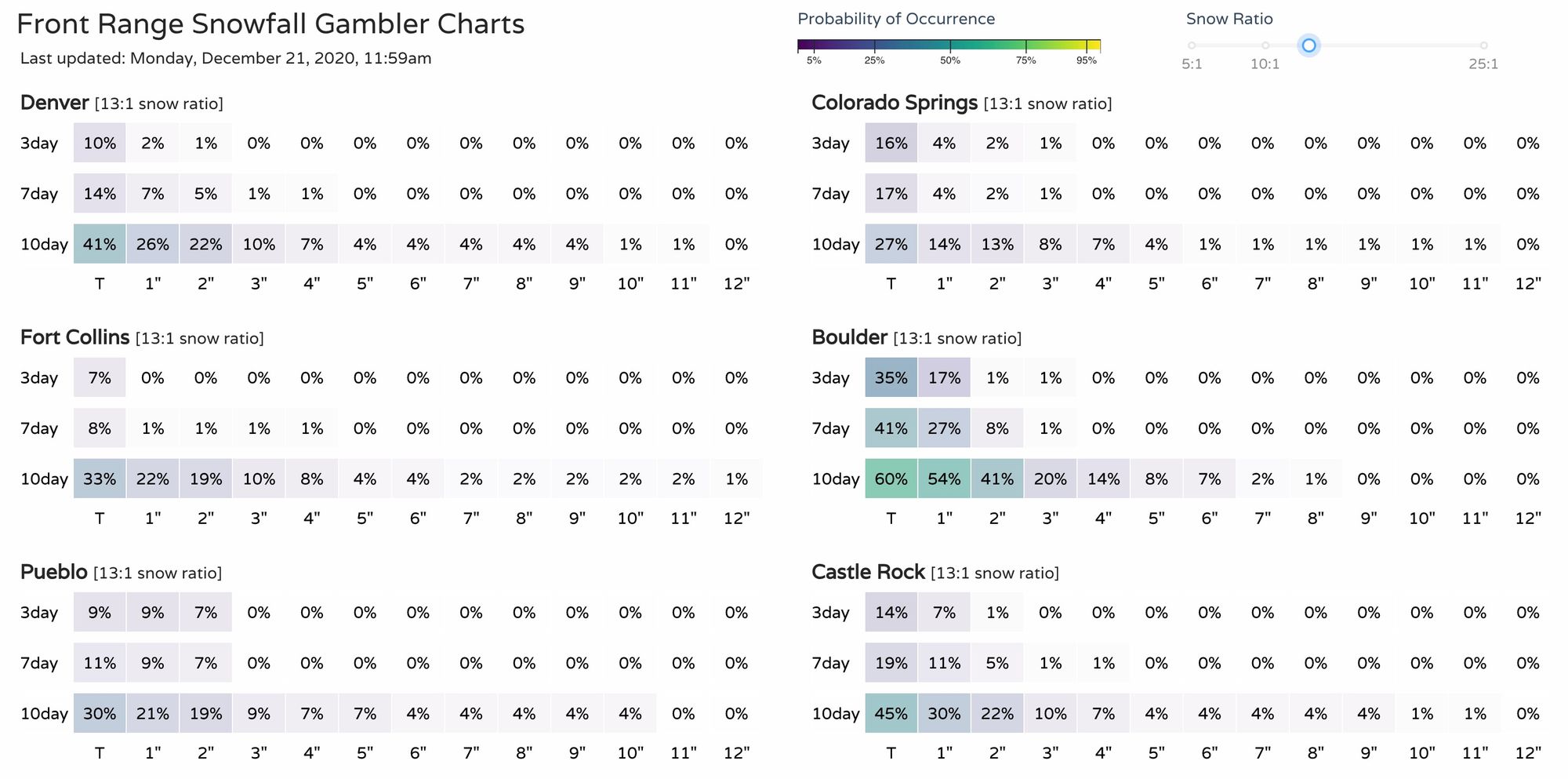 Any more snow in 2020?
As we outlined for our Insiders this past week, any hope for more snow before the year's end may come at the very tail end of the year.
If we look at the 500mb pattern shaping up for the last 10 days of the month or so, we see that still appears to be true. While no clear sign we'll manage a storm in the final days of the month, it does look overall more chilly and wet across the West in the medium range data – which puts us at least at the table, maybe especially so for our mountains.
Here's this week's dry trough (Wednesday morning):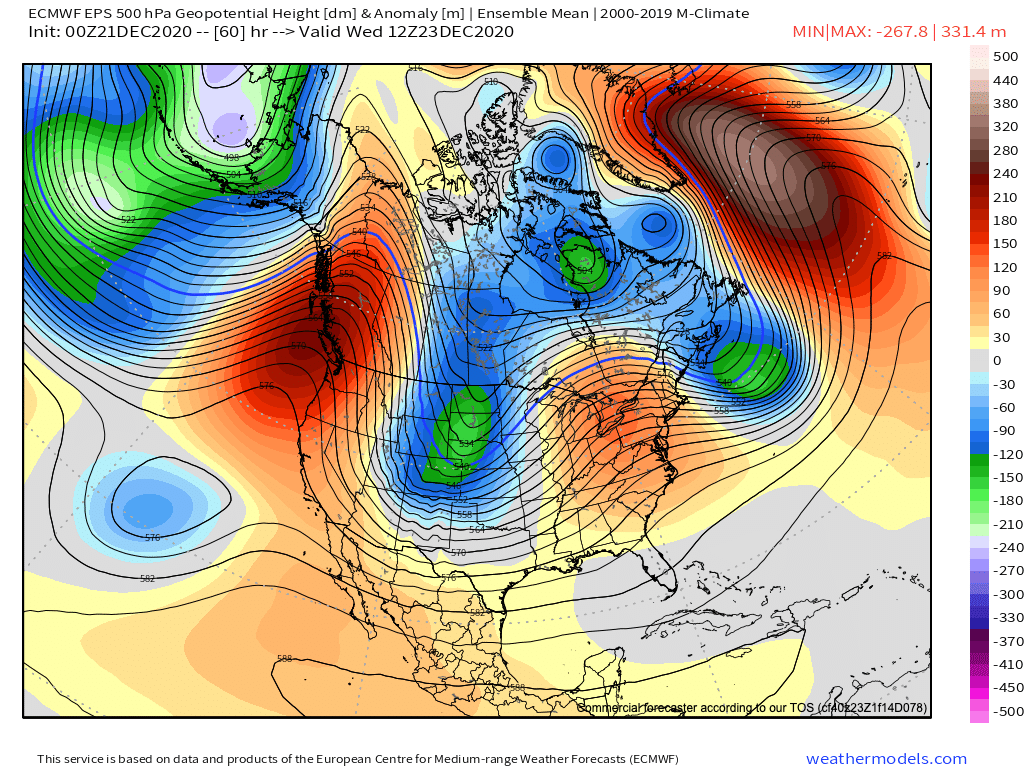 Followed by ridging by Christmas Day: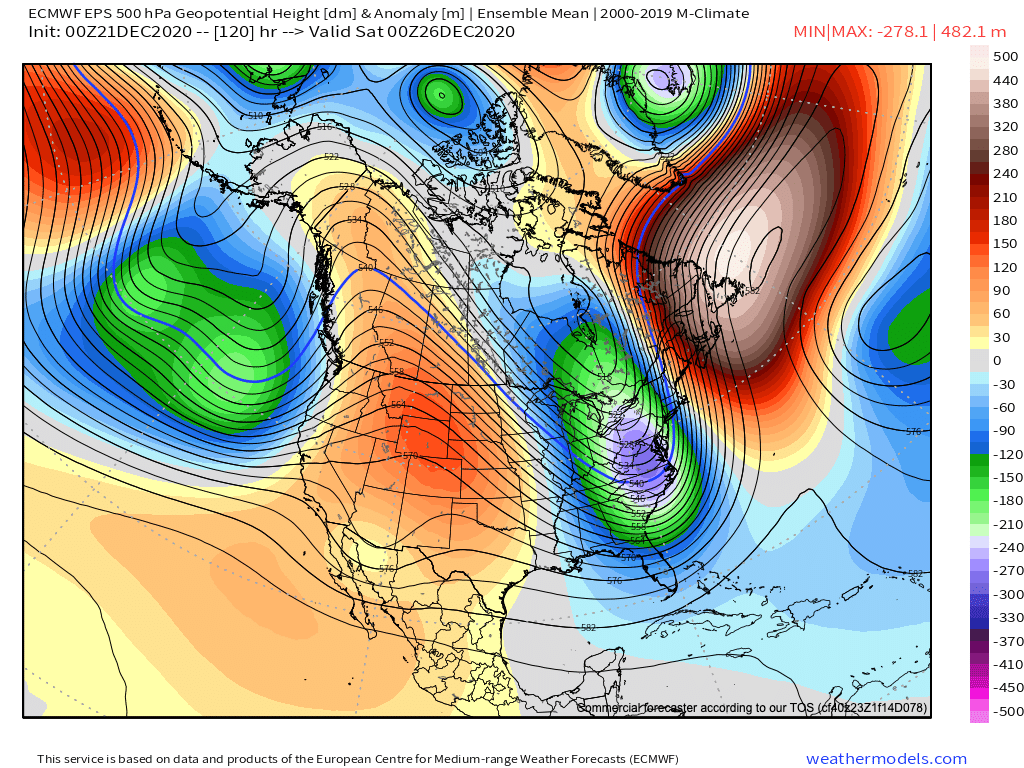 With a trough in the means showing up next week across the Great Basin, with perhaps our shot at one last 2020 snow across Eastern Colorado by Tuesday or Wednesday or so of next week.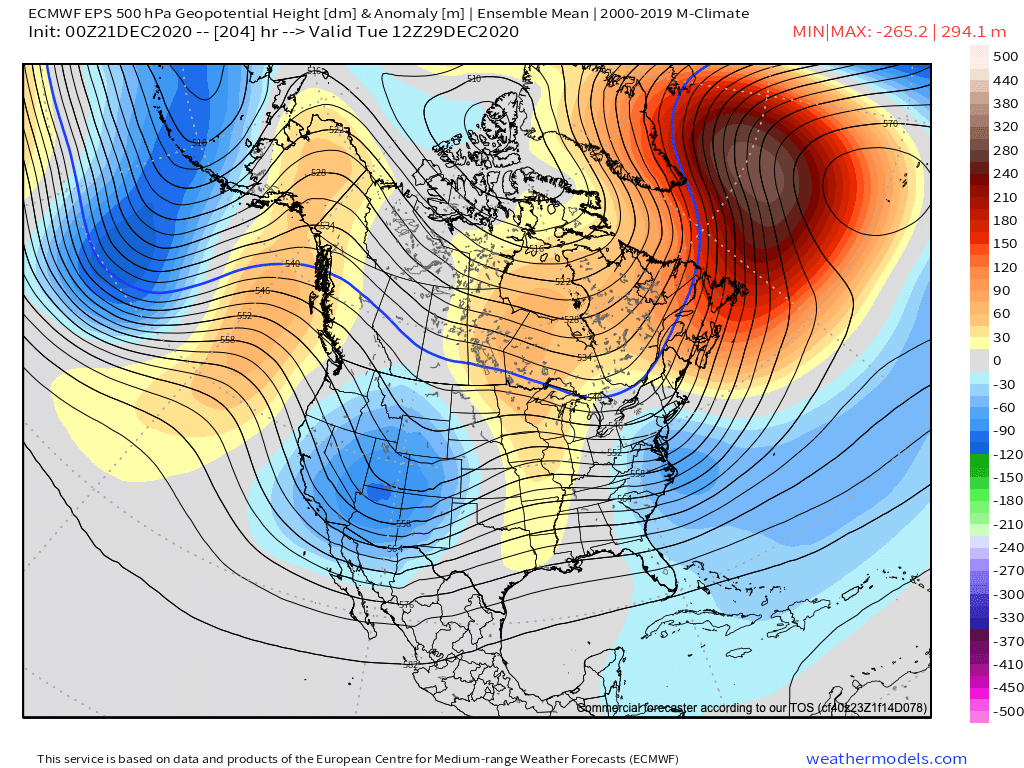 Stay tuned, and happy holidays!