Windy and cold Wednesday
Strong wind is to move over the state, especially the plains, from Tuesday through Wednesday; high wind warnings in place for eastern Colorado.
This is the same disturbance that is to spread some snowfall in the mountains, several inches in many cases.
Here are the active alerts as of midday Tuesday: high wind warning for eastern Colorado and winter weather advisories in the mountains.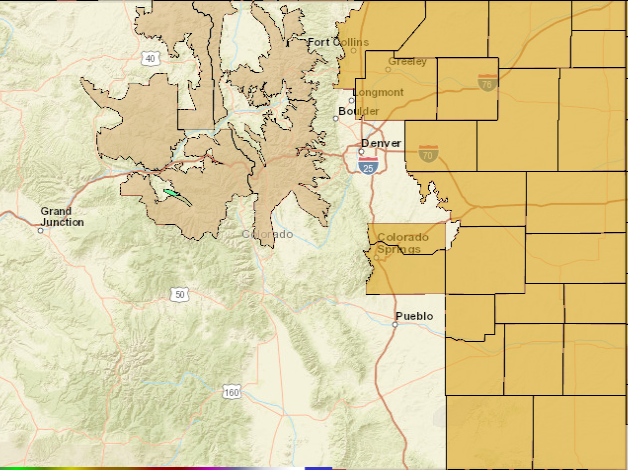 The snow skips Denver, but not the wind or cold.
Through midday Wednesday wind will be at its strongest.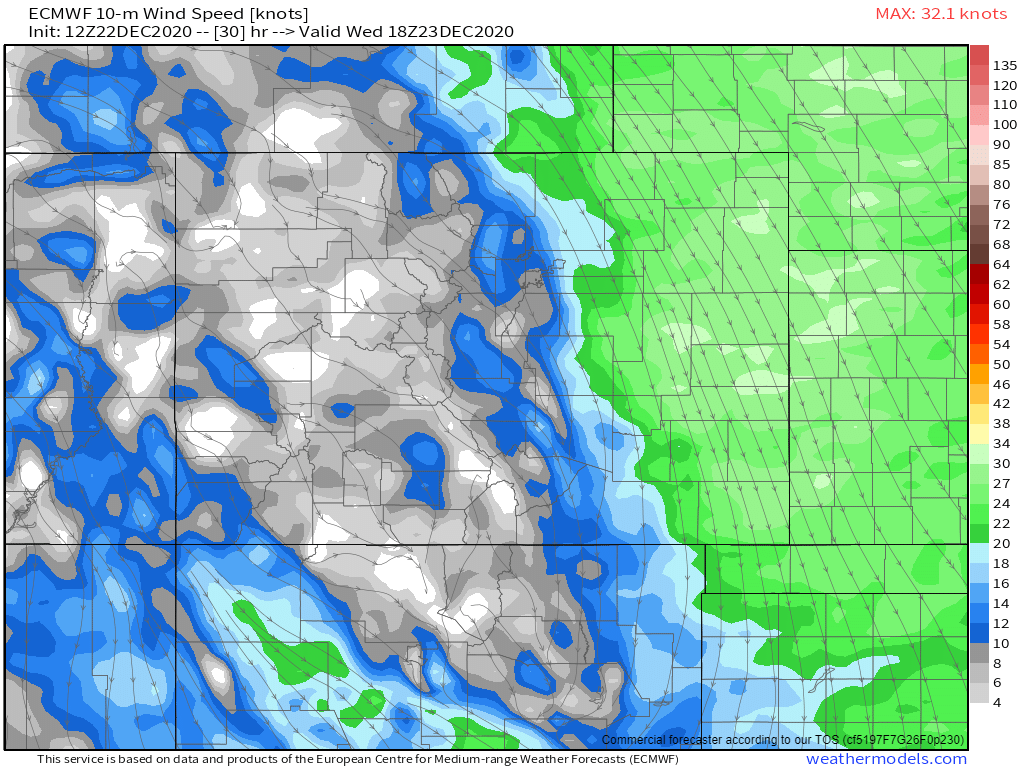 Per the National Weather Service/Boulder:
...HIGH WIND WARNING REMAINS IN EFFECT FROM 6 PM THIS EVENING TO 1 PM MST WEDNESDAY...  * WHAT...Northwest winds 30 to 45 mph with gusts up to 65 mph   expected.  * WHERE...Portions of east central, north central and northeast   Colorado.  * WHEN...From 6 PM this evening to 1 PM MST Wednesday afternoon.  * IMPACTS...Strong winds will blow unsecured objects around.   Tree limbs could be blown down and a few power outages may   result. Travel will be difficult for high profile vehicles.

With this wind will come much colder temperatures. From Tuesday's 50s and 60s temperatures Wednesday will be in the 20s and 30s - wind chills will be much colder than that.
Midday temperatures across Colorado:
However, by Christmas Eve and Day this system will have cleared and calmer weather will have returned...warmer, too.

Happy Holidays... secure those outdoor decorations!