Light snow is falling across much of Northeast Colorado this morning, and will continue to do so off and on through Tuesday morning with varying impacts across the region.
In general, snowfall totals are expected to stay on the light side with this event. A few areas could see several inches add up, but the likelihood for that being the immediate Denver metro area remains low.
With that, our forecast from yesterday remains unchanged. Most areas will see a Trace to 3", with only a few locations managing to see high-end totals by Tuesday night. For the Denver metro area, the Trace - 4" forecast remains the same, though probabilistically the lower end of that range.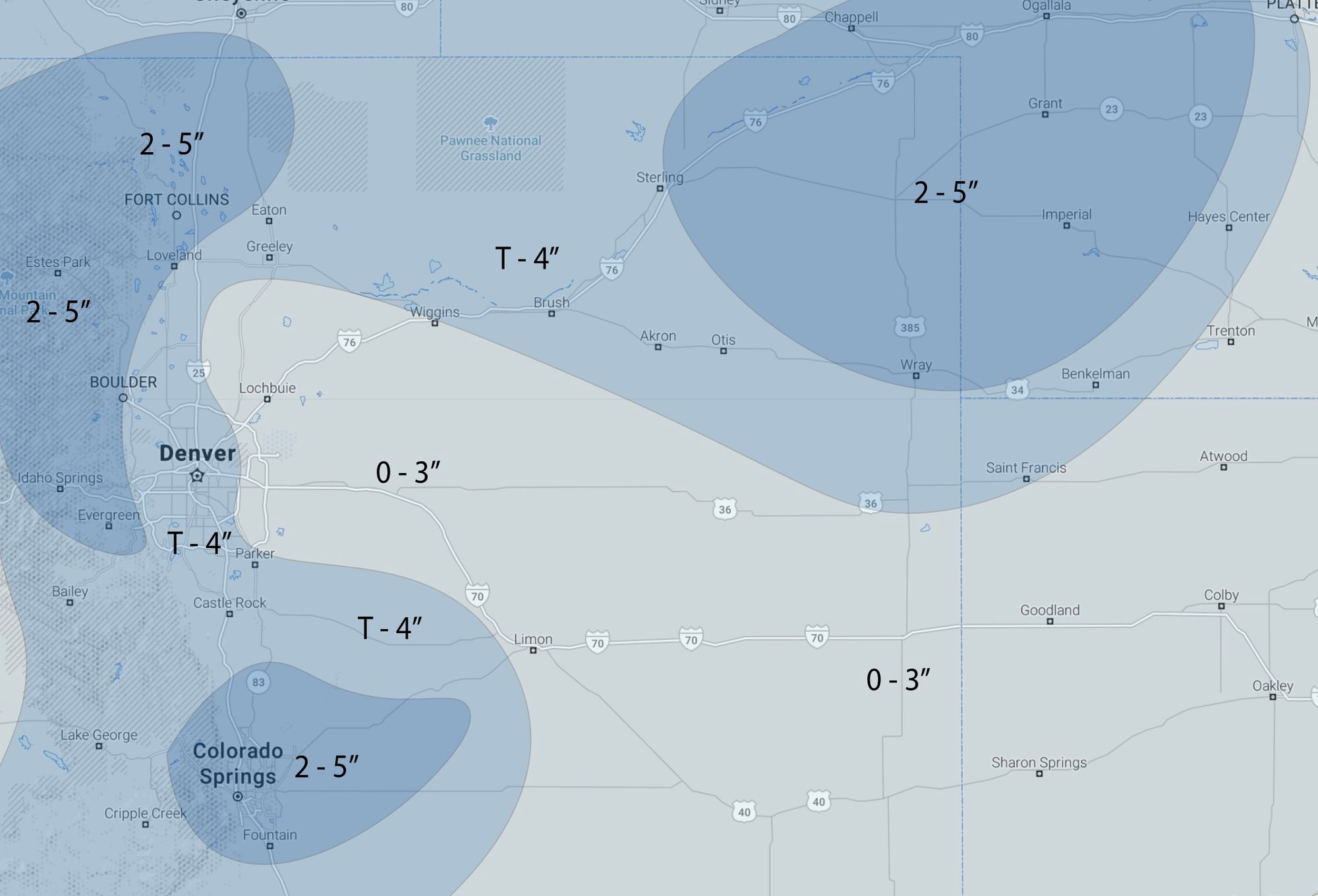 Here's a look at the latest snowfall gambler charts: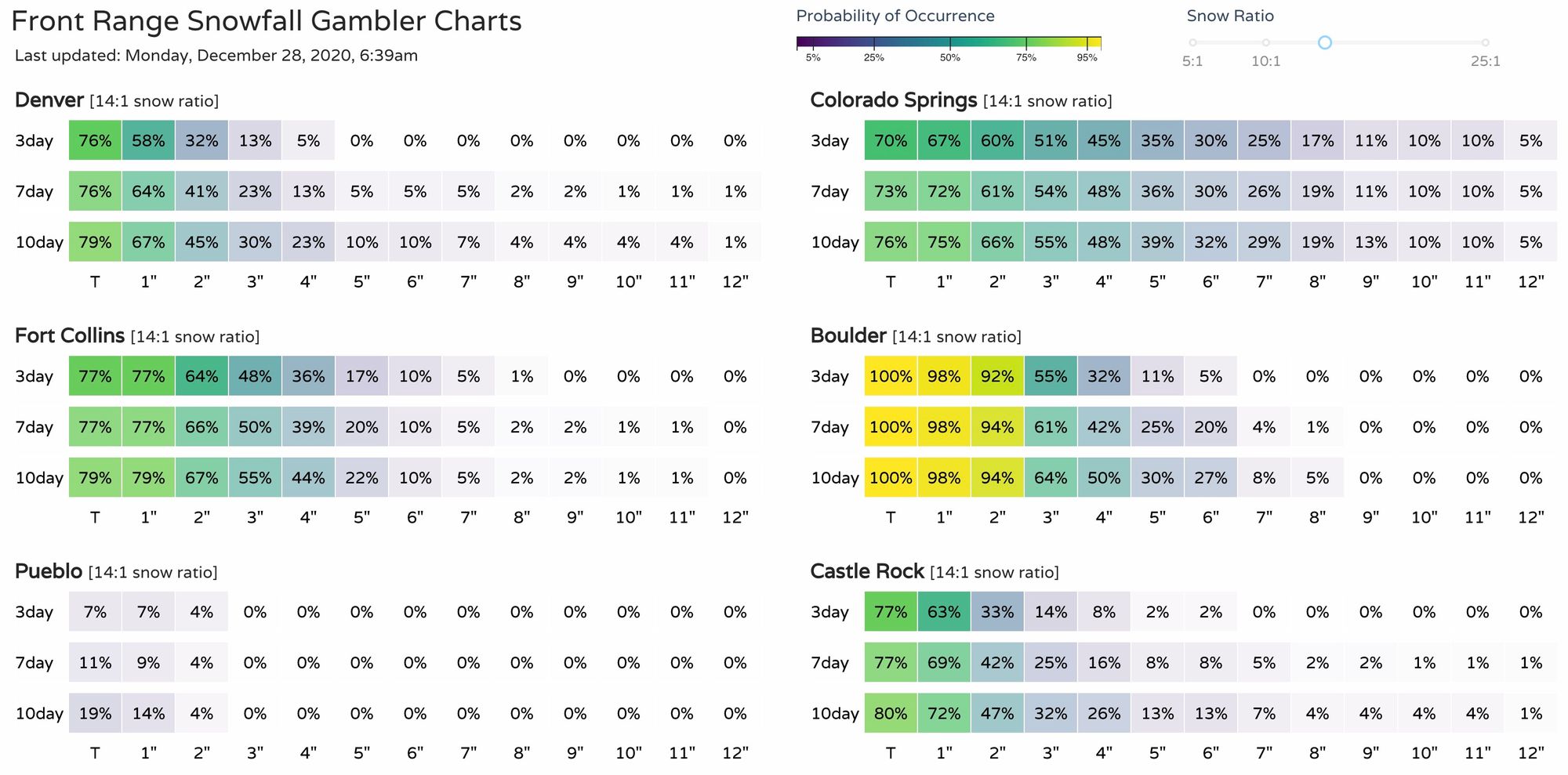 Like yesterday, we still see areas north of Denver as having the better chance of hitting the 3 - 5" range, though those odds are down a bit today as well.
Boulder continues to be favored for at least 2", though some models continue to 'donut-hole' the city as well.
And finally, still a large amount of uncertainty for Colorado Springs, where we will stick with our 2 - 5" forecast and see if they can thread the needle on some higher totals or not.
Checking the latest European ensemble probabilities we see a similar idea. The map below shows odds of 3" of snow or more through Wednesday. Clearly not great odds for most of us, but a few pockets of possibility – around Colorado Springs, Boulder County, and north of Fort Collins. Denver? Meh.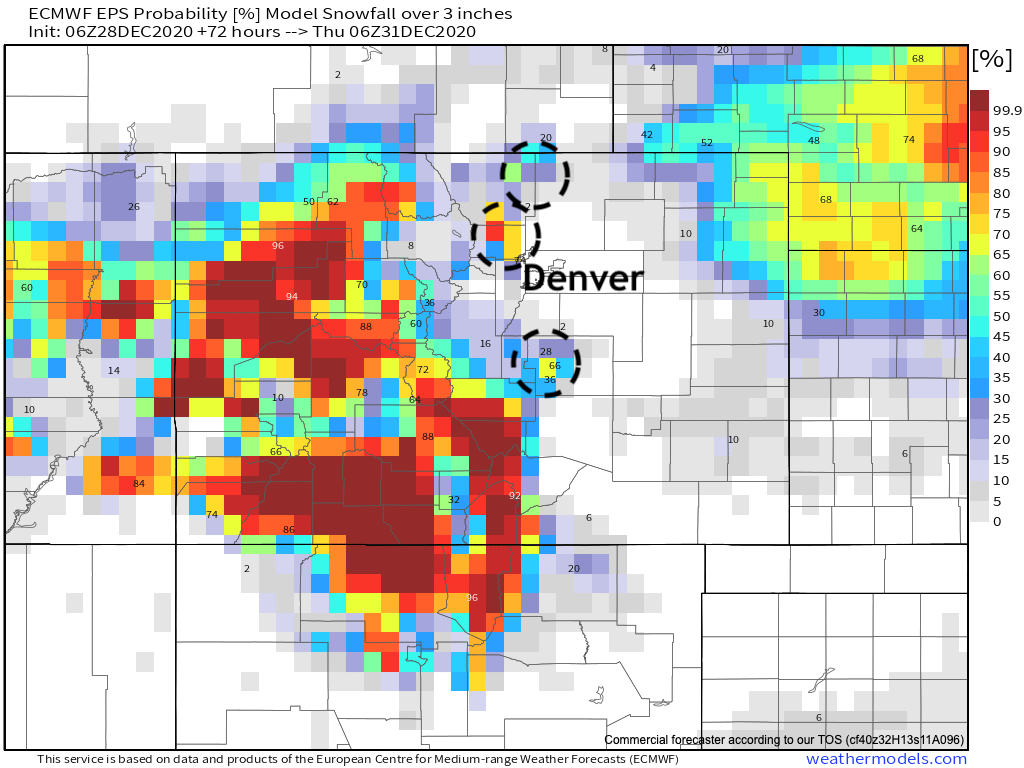 As for timing, look for snow to continue off and on through Tuesday night, with even some snow showers and flurries possible well into the day Tuesday (even Tuesday evening), though the chance for accumulation goes down in most areas after tonight. Temperatures will slide into the low 20s overnight, and then climb into the low to mid 30s for Denver on Tuesday.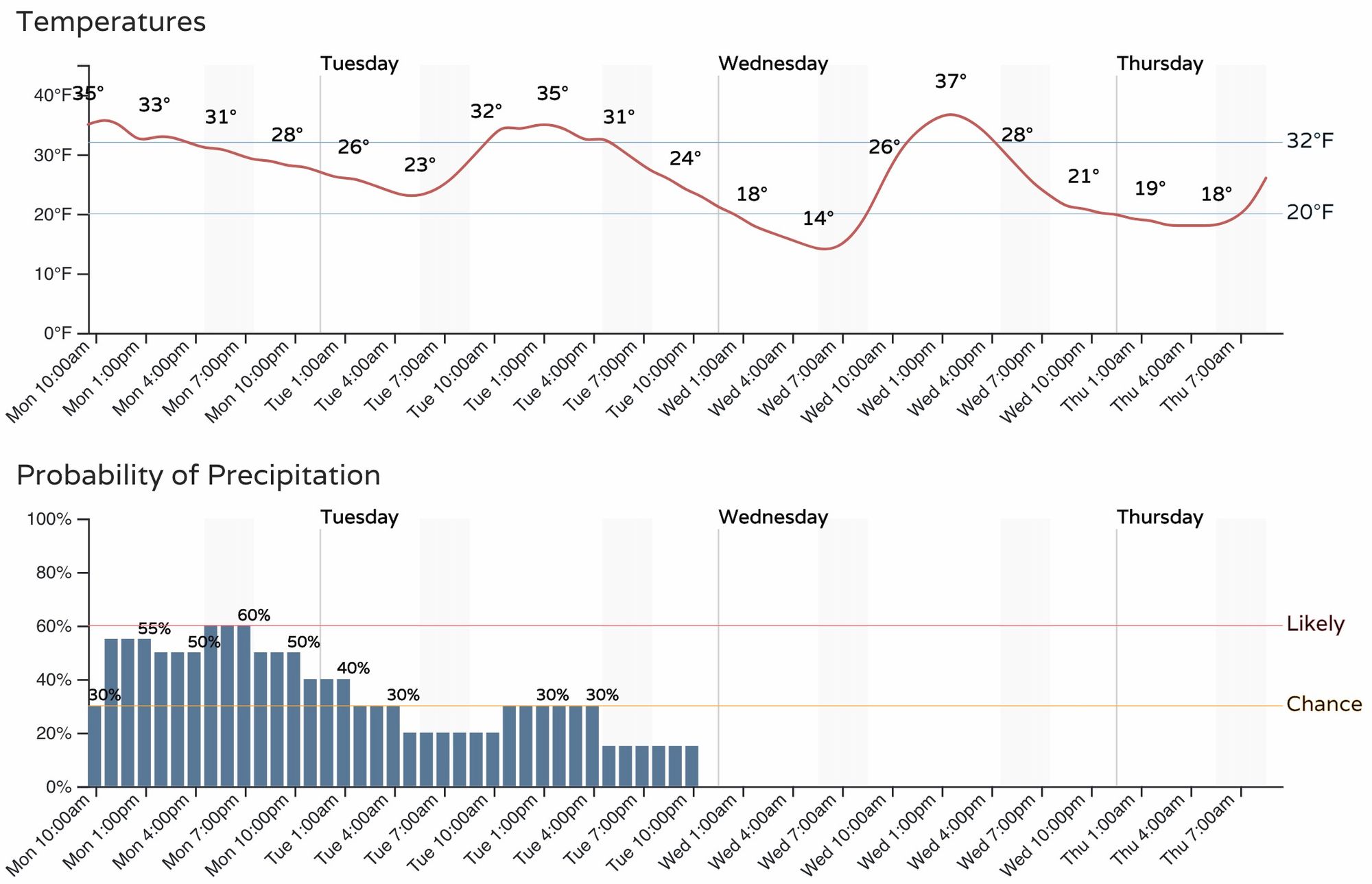 The commute this evening and again Tuesday morning could be slick, at least for some of us. It won't be bad across the board, but a poorly timed snow band could snarl traffic a bit so please give yourself extra time on the roads today, especially as we head toward dark this evening and overnight.