As we covered in the State of the Atmosphere, the next system to swing through our area arrives this weekend. With it comes chilly temperatures and at least a chance for snow up and down the I-25 corridor, mainly Saturday afternoon and Saturday evening.
Here is the hourly planner for Denver as of Thursday afternoon: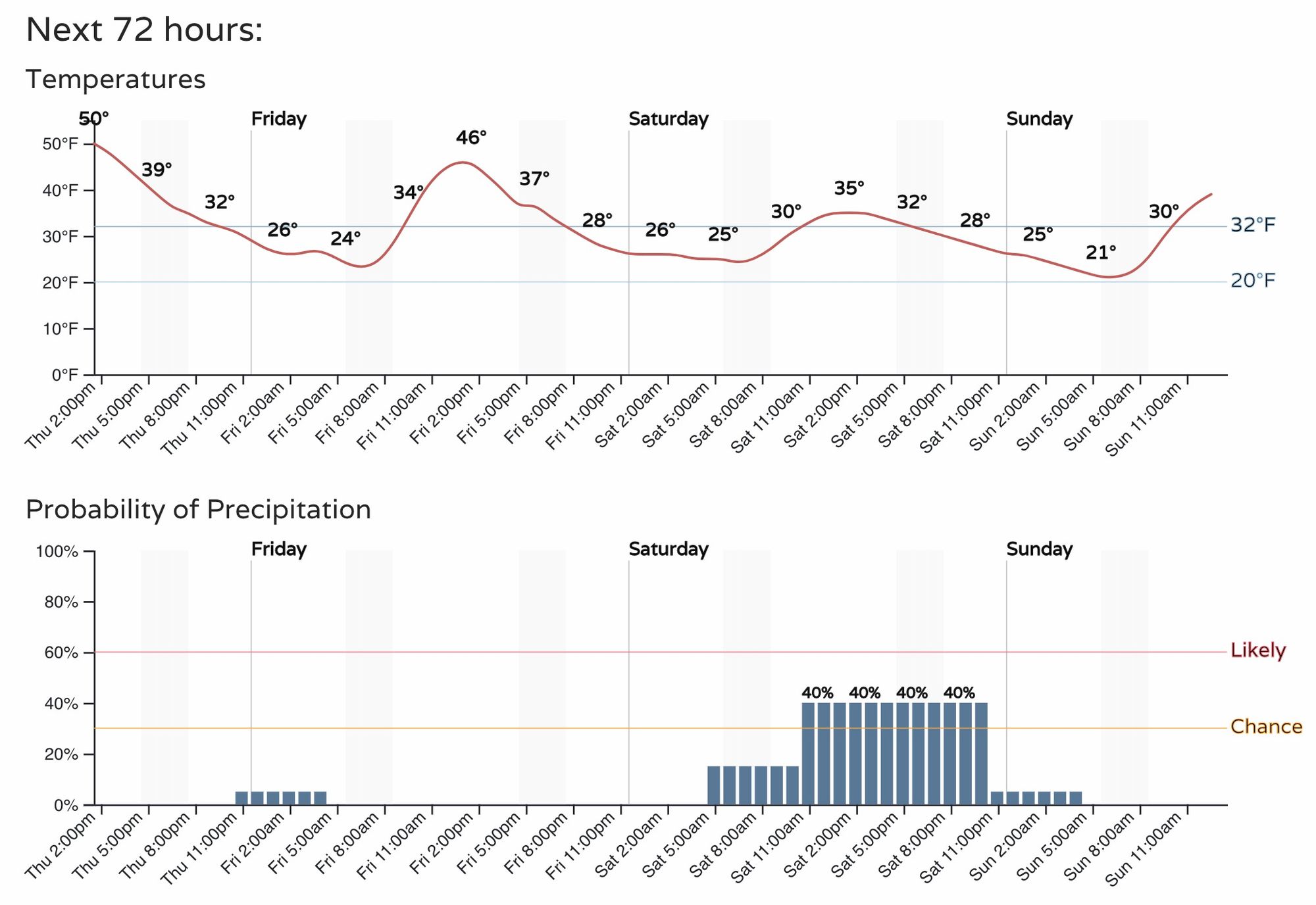 Snowfall totals aren't expected to be great, especially north of the Palmer Divide. The storm track remains too far south to favor much snow for the Denver metro area and points north.
Still, snow is possible, if not likely, as the system moves through on Saturday, with pockets of heavier snow possible as banded snowfall at least briefly sets up in the afternoon.
For those hoping for a boom, the area best setup to do better than anticipated is likely the north side of Colorado Springs (south side Palmer Divide), where right now totals are expected to remain low – but some difference in storm track or intensity could provide higher totals. Something to watch.
The WPC 50th percentile guidance is probably a good place to start with totals – a Trace to 1" for Denver, a Trace to 3" in and around Colorado Springs, with the more appreciable snowfall expected to fall along and south of Highway 50: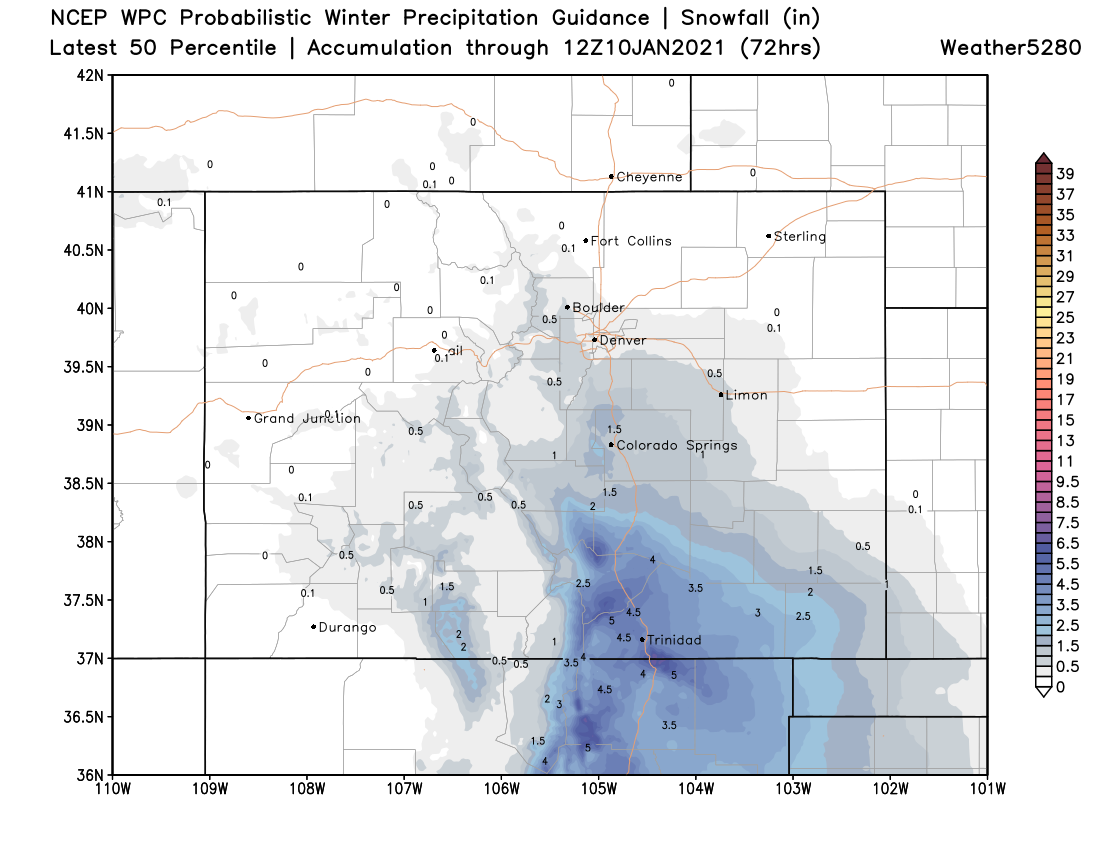 So, perhaps not a big storm coming, but it'll feel like January over the next couple of days. Let's see if we can get lucky with a snow shower on Saturday or if it all ends up south.
As of now, here are the probabilities of snowfall. Insiders, access your Gambler Data here.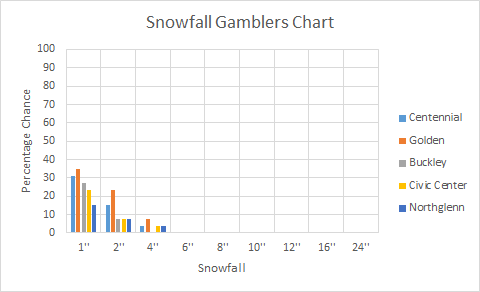 The pattern remains pretty active for some areas of the country, with some areas in the Southern Plains and near the Gulf Coast receiving some snow from this upcoming storm. In fact, snow potential during the next two weeks shows the result of that southern storm. Folks in New Mexico will actually see some snow, which has been very hard to come by this winter.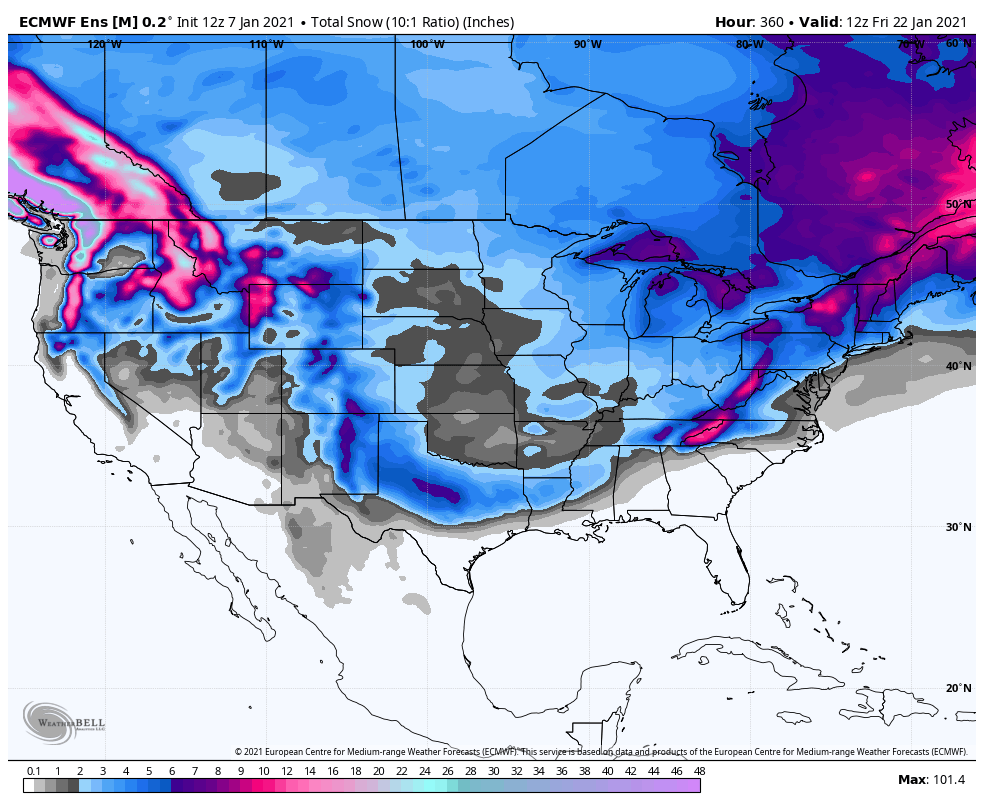 Overall, the pattern remains pretty transient but as you can see in the animation below, there is a decent signal from the subtropical jet stream...i.e. "the southern branch".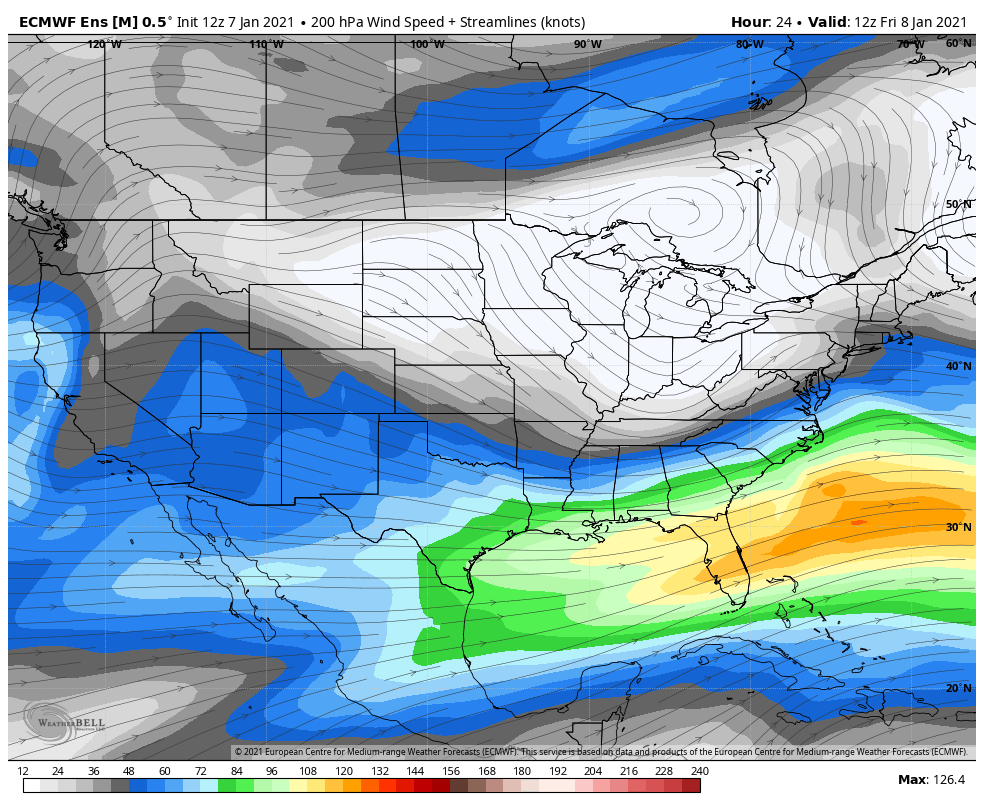 That keeps the potential for some active weather in the southern tier of the country. Is it an ideal setup to get storms to setup to our southwest and impact our area? No, that potential likely resides to our east and southeast. However, it at least keeps some sort of variability in the pattern and potential for a small system or two to impact us.