We've been tracking light snow showers since early this morning across the Front Range and urban corridor, something that we'll continue to do through the remainder of the day and into Saturday night. The snow, while generally light, will at times be heavier under more organized bands and better upslope flow later this afternoon, with a Trace to 3" possible across the greater metro area before all is done late tonight or early Sunday morning.
The system will take a pretty southerly track today and Sunday, which means the heaviest snow is still expected the further south you go in Colorado vs across Northeast Colorado, with the exception perhaps being along a relatively narrow area between Fort Collins and the state line where models indicate better snowfall rates could occur with this event as well.
This morning the low is dropping into the Four Corners: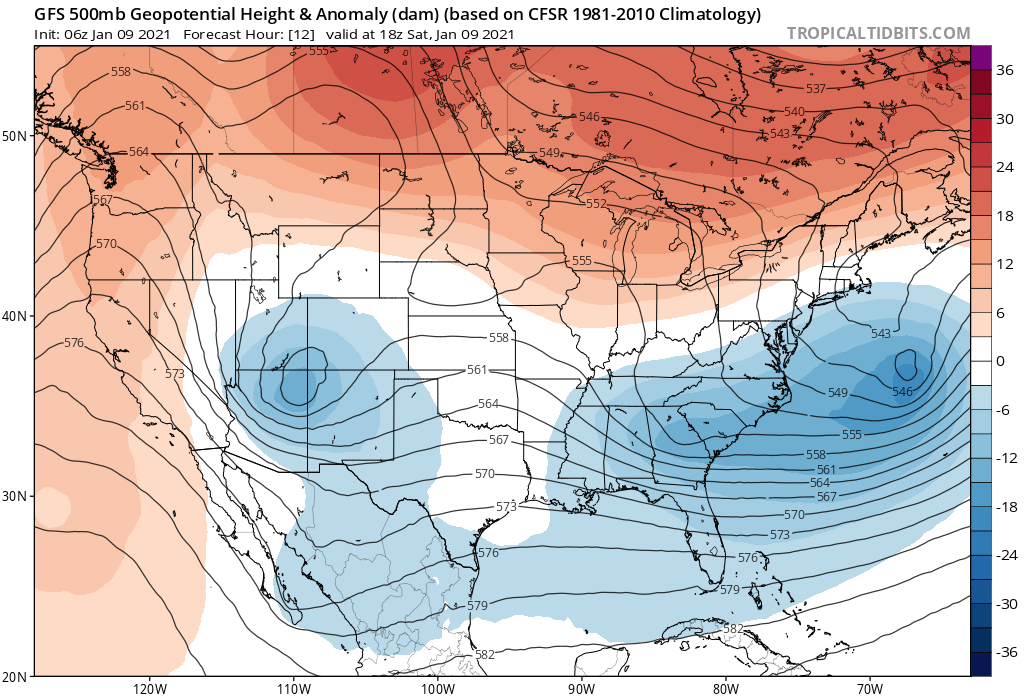 By Sunday morning it's well south of our area, and will bring rain, snow, and everything in between to Texas on Sunday: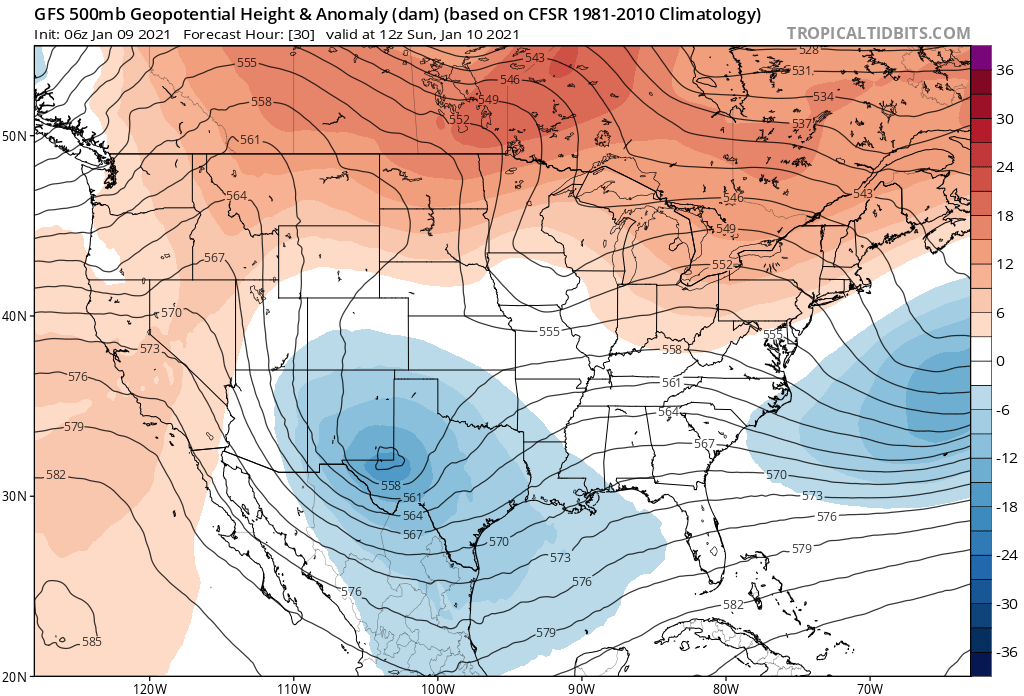 Next week ridging takes its place: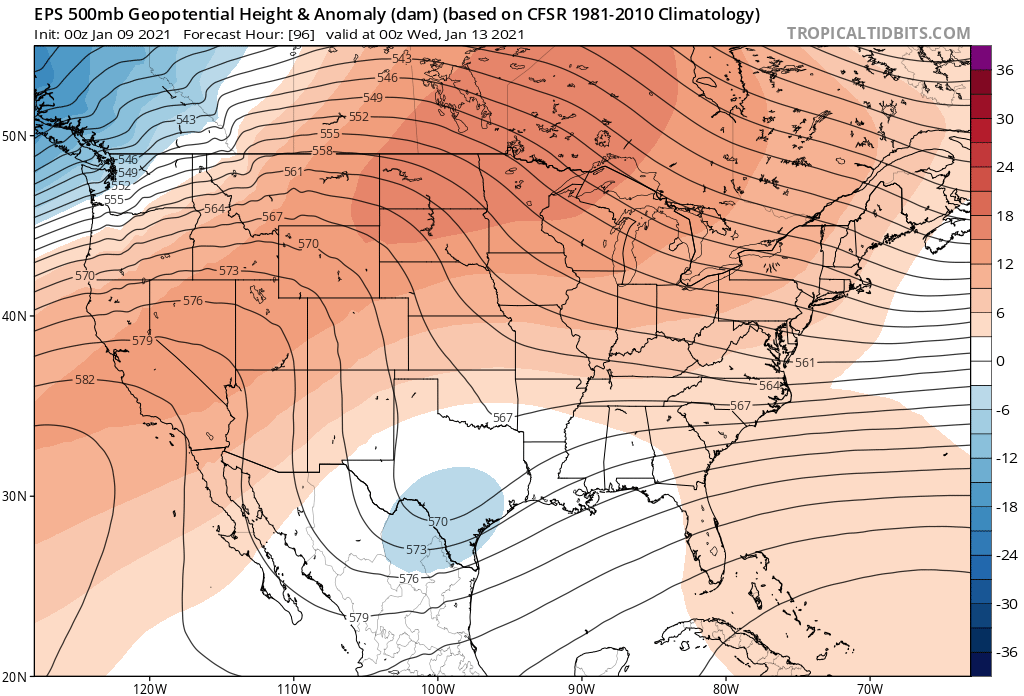 Snowfall forecast
Really no change from our last update, but a bit more potential to achieve a couple of inches even north of the Palmer Divide it seems. A broad-brushed Trace to 3", with perhaps some more isolated 4" totals should cover the urban corridor just fine. Some of us won't see all that much snow accumulate.
The latest HRRR model shows how things may shake out. Note pockets of 2"+ totals, but all the surrounding grays indicate areas that will only see a Trace to 1". Where exactly the heavier totals end up won't be exact to this image – but it gives the idea, the ol' haves and have nots. Again, does Fort Collins boom? We'll see!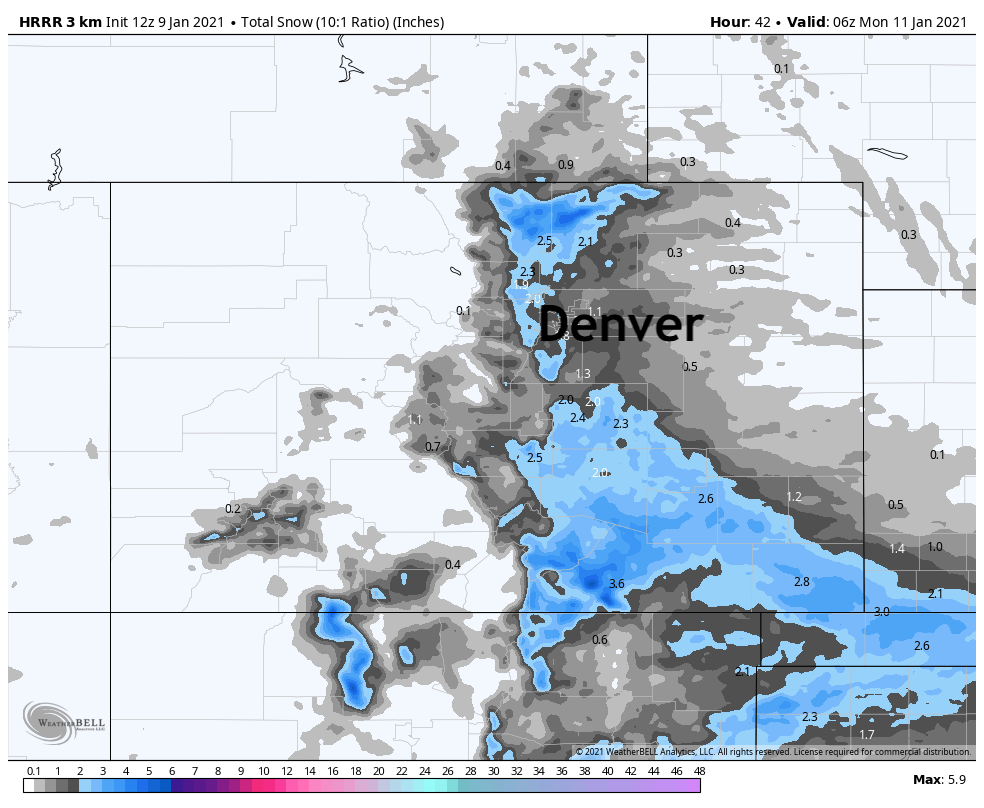 The 50th percentile guidance map we often shares shows about the same. Generally a Trace to 3" for Denver, Boulder, Fort Collins, with perhaps some greater totals as you move south along the I-25 corridor. The HRRR above shows how totals will be more hit and missed/more nuanced than this generalized idea, but a good map to follow nonetheless: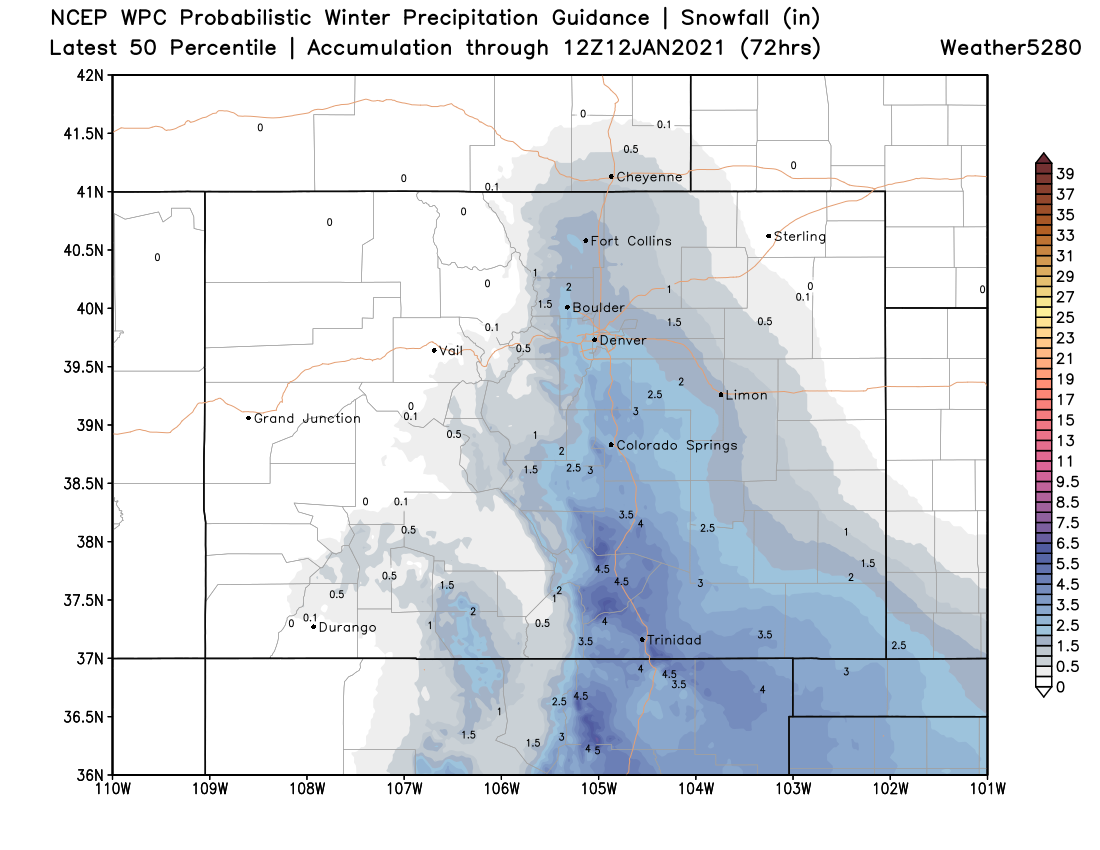 Here are the latest snowfall gamblers, showing low-end totals with the greatest probabilities: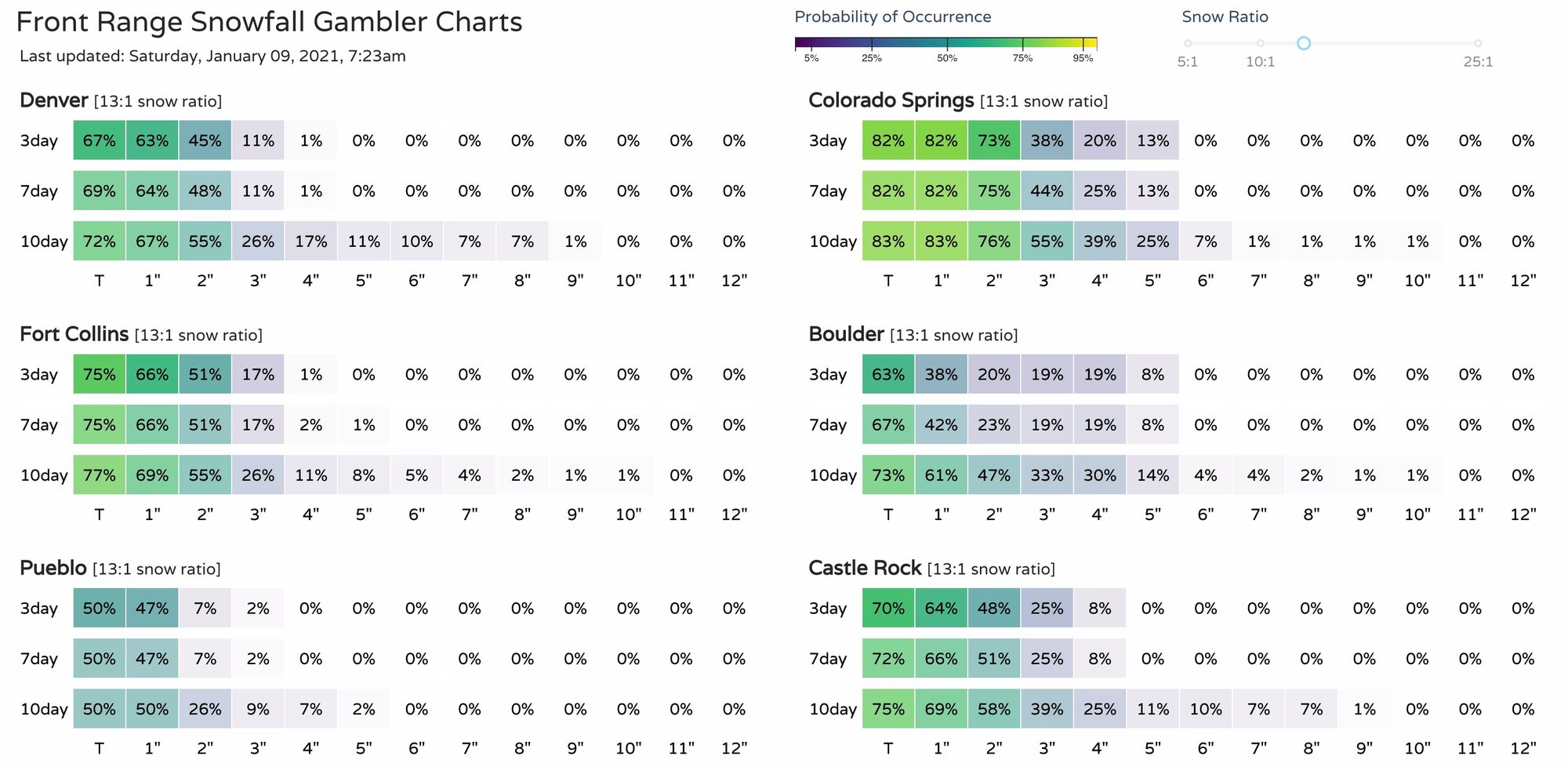 As for timing? We're already seeing some light snow showers around this morning. The best potential for accumulating snow arrives this afternoon and evening when better upslope flow develops at least for a time, before gradually coming to an end later tonight. Here's the latest timeline for the Denver area: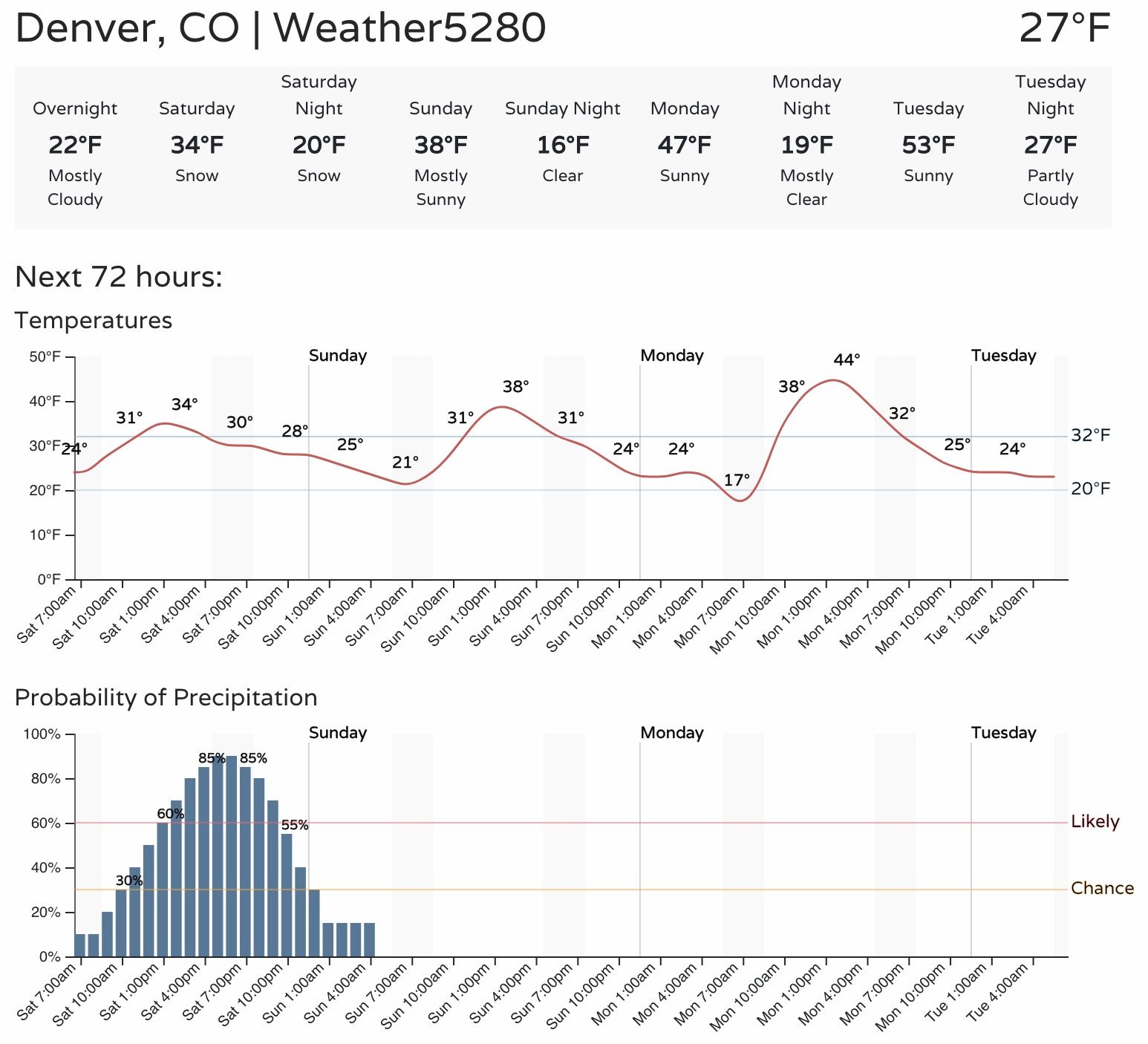 Stay warm, enjoy the snow, and let us know how much you see! Warmer with some sunshine back in the forecast for your Sunday.