Another round of snow possible this weekend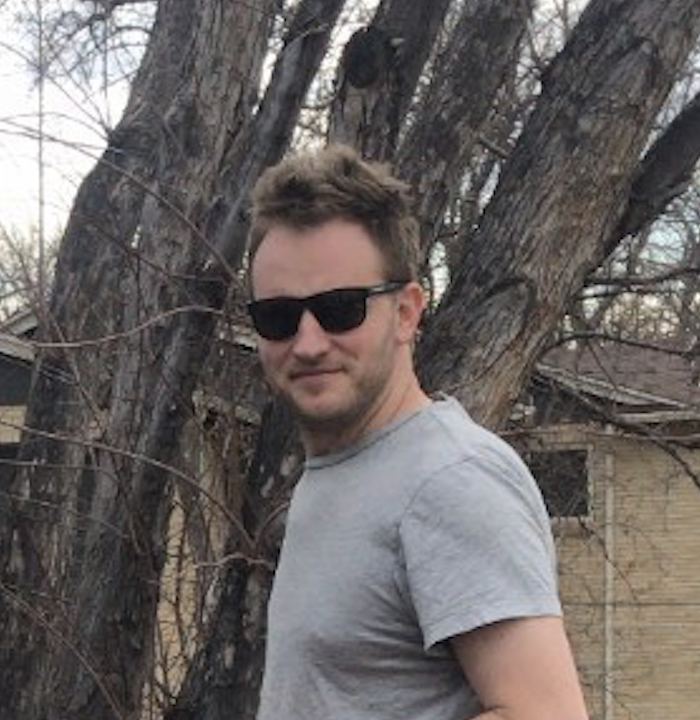 Good morning!
We are tracking another quick-hitting chance of snow for the weekend across the region, with perhaps some convective snow showers putting down another couple/few inches in spots Saturday evening.
For the Denver area this equates up to a 50% chance of snow Saturday afternoon/evening, with temperatures pretty mild (at least compared to where we've been!) both this afternoon and Saturday before the front moves through.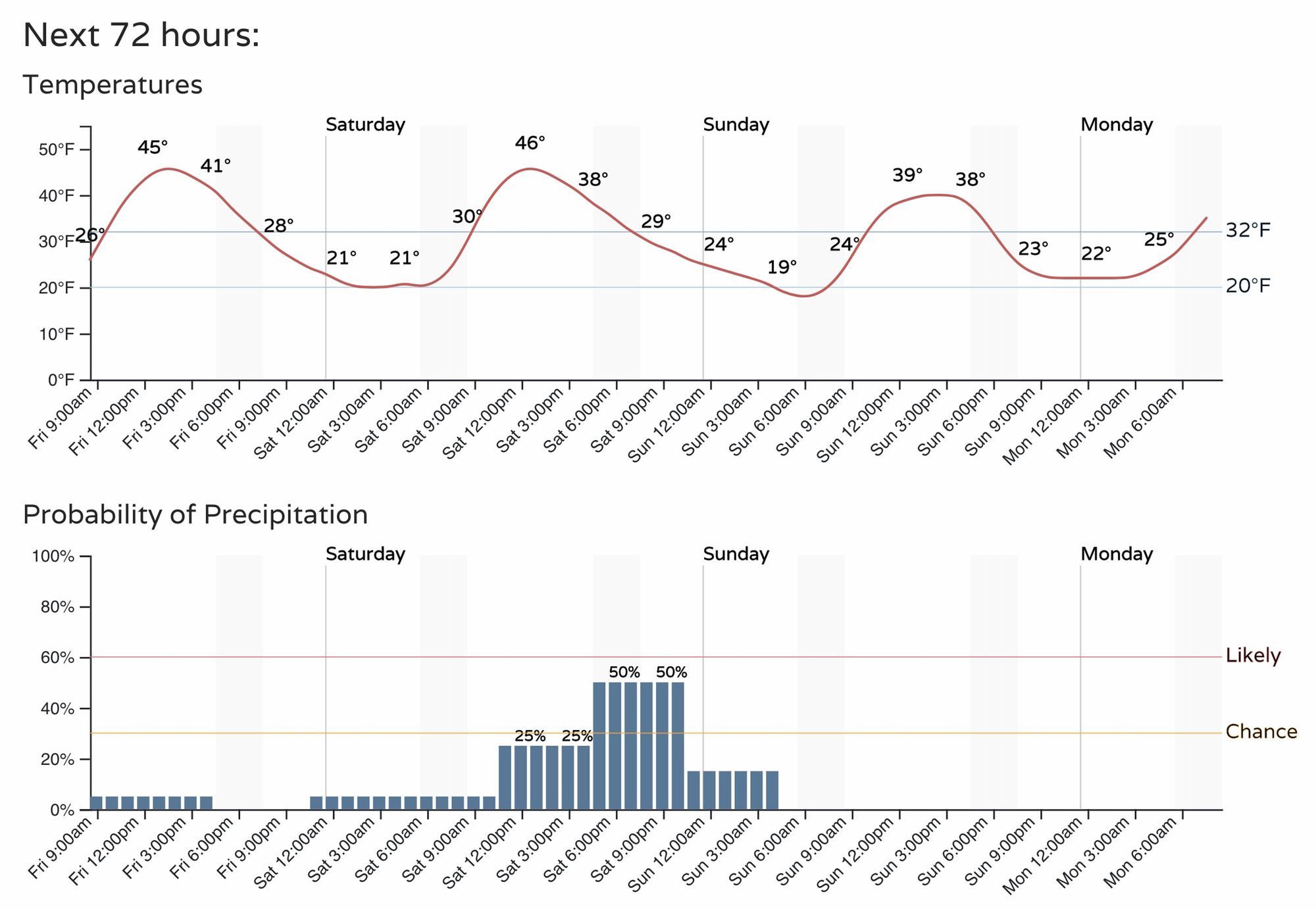 There's a nice bit of energy around Saturday night, so where we do see snow setup there could be some heavy snowfall at least for a time. Right now it looks like the mostly likely area for those heavier convective snow showers to set up is over the Palmer Divide.
Looking at the 3km NAM model we see it showing from 1 - 3" possible across the Divide, with more like a Trace to 1" for the Denver and Colorado Springs metro areas. Hard to argue too much with this idea. If you're located in Denver, go ahead and root for the GFS if you want snow this weekend – it's got a similar look, but is a few miles further north with the focus of the heaviest showers.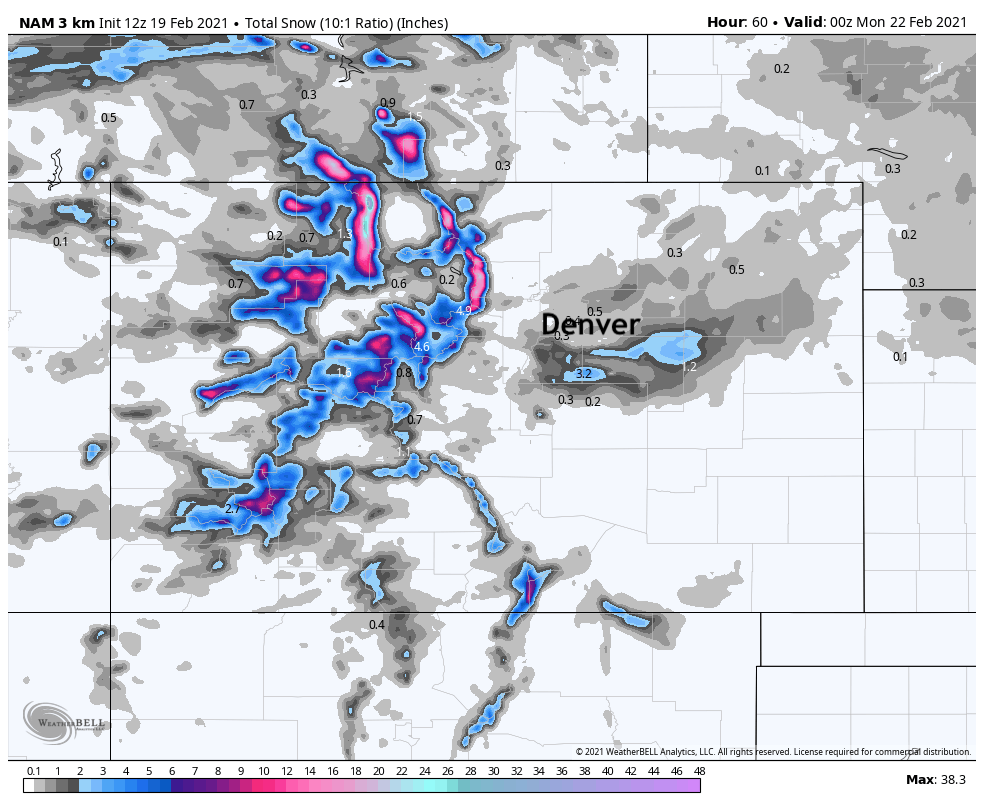 Saturday's cold front will drop most of us back into the 30s for highs on Sunday. Not terribly cold, but it'll be a chilly second half the weekend it appears.
Monday and Tuesday temperature are forecast to warm nicely across the region, with most guidance in support of many locales breaking the 50 degree mark both days. By late Tuesday night and Wednesday we will need to watch for our next system that is set to move through the region. Some potential for snow with this one as well, we will cover this further on Weather5280 Insider later today.