Warming winds have helped push the Denver metro area into the 50s here this afternoon, but the warmth has not been universal, and a fast-approaching cold front is set to drop temperatures in a hurry this evening, and cool us back into t he 30s for Sunday.
A look at midday temperatures shows the areas that have managed to warm nicely so far today. Areas north of Denver where more snow is present in combination with lighter winds are running some 10 degrees cooler in many cases than Denver. The HRRR model shows this warm expanding north over the next several hours, so we'll see how much northern communities warm ahead of this evening's front.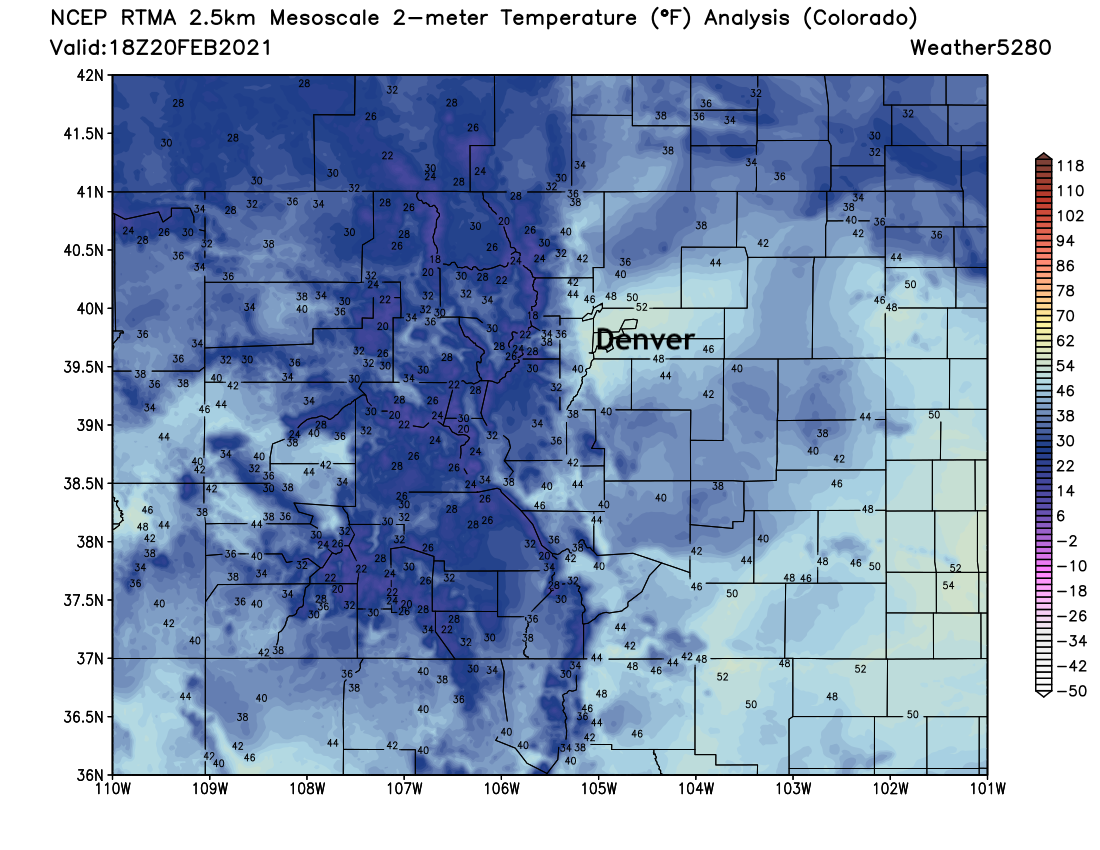 A short wave now moving into Utah will push into Colorado later this afternoon and evening. The result of which will be an increase of snowfall across the high country, and eventually across the plains this evening with the passage of a cold front across northeast Colorado.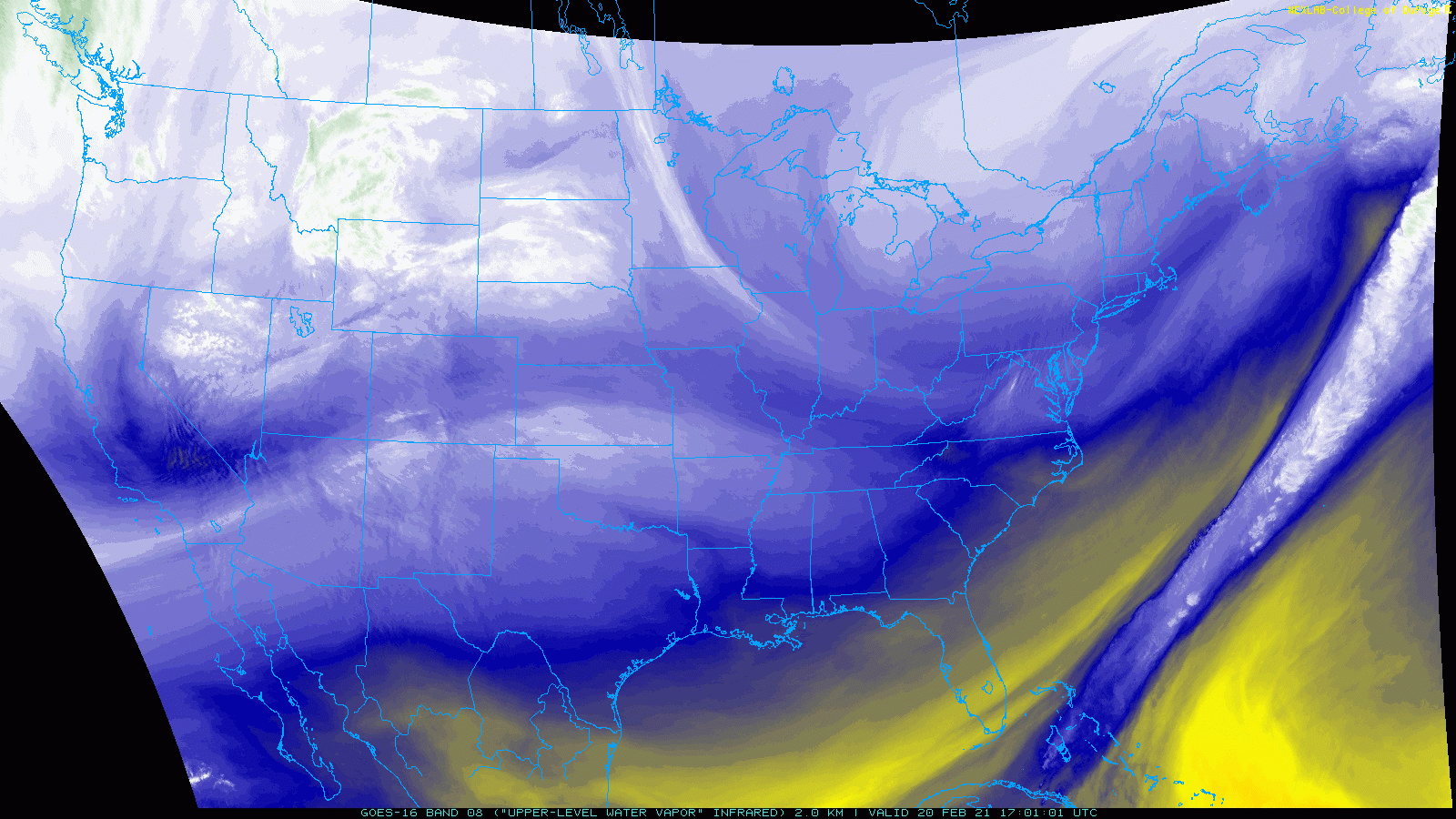 The latest HRRR, below, shows the expected progression of snow (and rain) through about midnight tonight. Snow begins to increase across the north central mountains this afternoon, then eventually we see rain and snow develop across Northeast Colorado. The greatest chance for accumulating snow will be along the front, mainly focused from I-76 in Denver south across the Palmer Divide and perhaps extending northeast across the Plains, at least in pockets. The dark blues indicate there will be again be pockets of heavy snow for a period this evening for the folks that do see snow.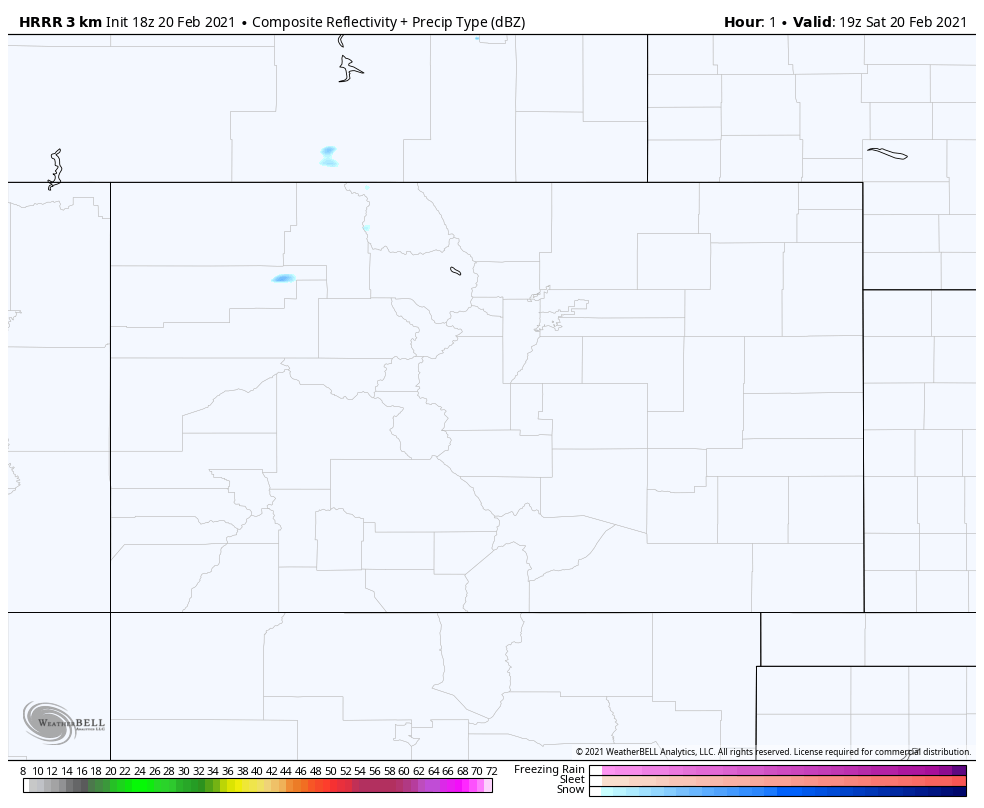 Current timing of the front puts the best chance of snow in Denver around 8pm. Really any time plus or minus a couple of hours seems reasonable to see that band of heavier snowfall develop. For the mountains west of Denver snow showers will be on the increase this afternoon already. Here are the latest hourly probabilities for Denver, with snow quickly coming to an end after midnight tonight:

As for how much snow? Another tough call, but we don't see much need to change from our outlook yesterday. Most areas see a Trace to 2", some will see that 2 - 4" burst of heavy snow. The heaviest totals are not expected to be all that widespread, but more localized in nature.
Below is a look at snowfall potential this evening. The area to watch seems to be Denver proper and points south for some high-end potential... but we'll see!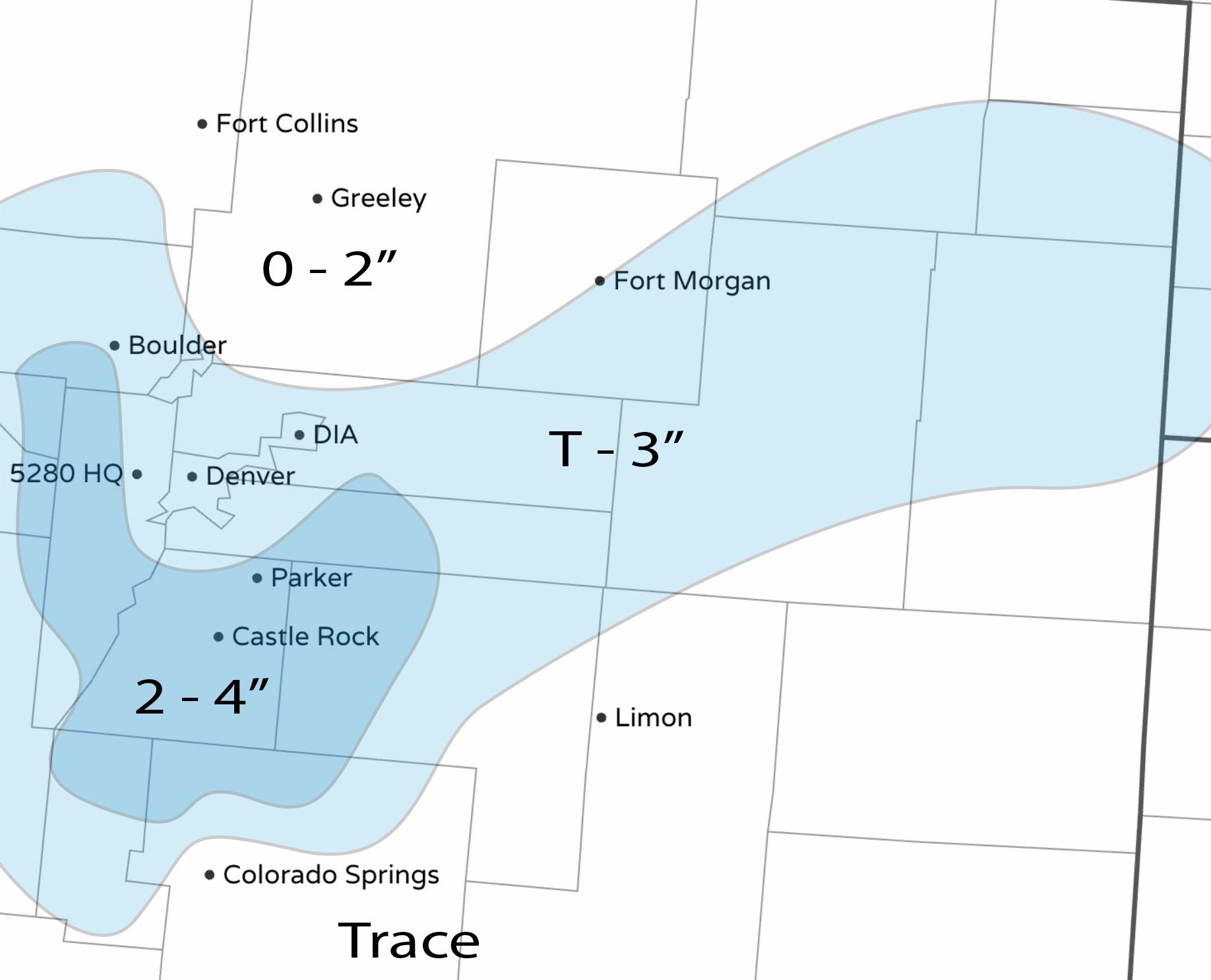 Keep in mind, this bullseye could shift and this is just a rough idea of where we think it will be. However, if it does shift it likely won't be a huge change. If you have  to travel tonight in an area that will see snow, be prepared to take it slow. "Worst combo" of wind and snow will likely occur across the Palmer Divide this evening, with the the potential for snow squalls there and across the high country as this system swings through.