With yesterday's rain and snow behind us, we will finish the week with a drier weather pattern across the state, and a generally warmer one through the weekend.
Friday looks to be the exception, as temperatures will drop from the low 70s on Thursday in Denver into the 50s, but the rebound will be quick for your Saturday and Sunday. Right now, not much moisture is anticipated with the cooler temperatures on Friday.

As you can see above, mostly 60s and 70s in the forecast through Sunday across the region. Cheyenne will remain cooler, and Friday will feature that temperature drop, but not bad overall.
By late Sunday and through the first half of next week or so the pattern turns more troughy, and with that chillier and more unsettled. Little agreement beyond that at this time, but plan for cooler weather and in all likelihood some rain and snow should the current outlook hold.
A look at precipitation probabilities for Denver show the uptick in chances as we head into Sunday night and Monday, with those chances sticking with us through at least Wednesday:

A look at the latest GEFS ensemble forecast shows a similar look. Mostly dry through the weekend (perhaps some showers on Friday?) but then very much an unsettled look for at least the first half of next week.

Of course this being April, which means it's Denver's second snowiest month on average, we'll be watching closely to see if any of the disturbances will be organized enough/able to tap into enough cold air for snow at lower elevations next week.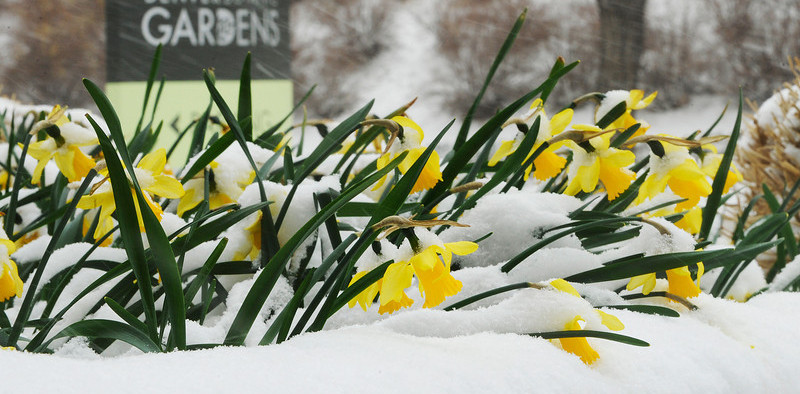 Right now it looks like a maybe, with our gamblers certainly sniffing something out in the medium range!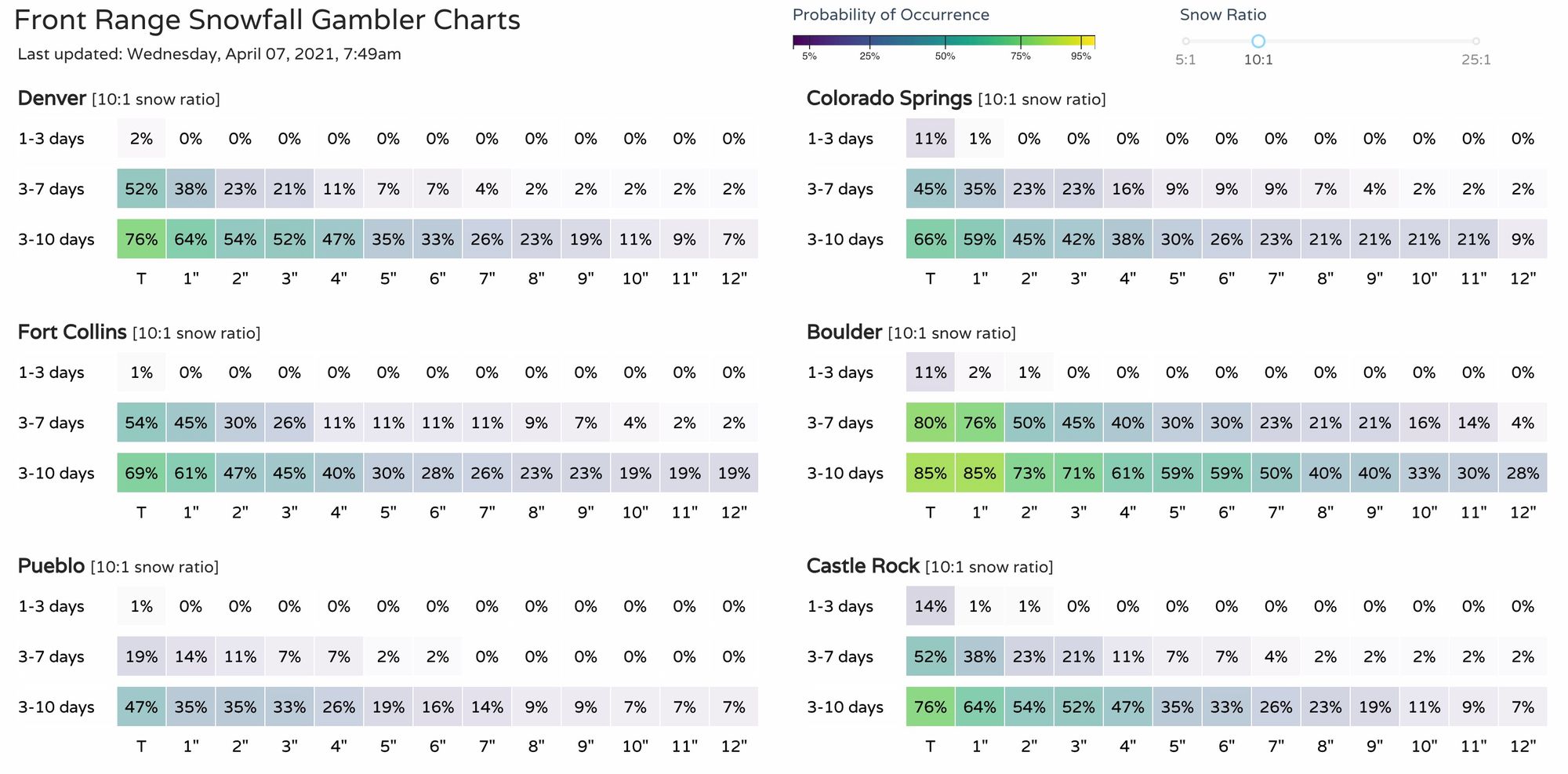 We'll be tracking these potential changes through the weekend, and keep you posted. Nothing of too much concern right now, just plan on some nicer weather for the most part through the weekend, before potentially turning cooler and wetter next week.