Through Tuesday morning data continue to show a very wet setup for later today through Wednesday morning.
Total precipitation totals may exceed one inch in many locations, and snowfall totals remain subject to elevation but also may be impressive for some.
The system gains strength as it passes over the mountains and heads east today with impacts to range from severe thunderstorms to significant snow.
A look at the convective outlook gives us a general idea of where the most significant of thunderstorms may develop. The latest outlook has the greatest potential for the strongest storms east of Denver – generally between I-70 and I-76, in the yellow (or Slight Risk for severe storms) area below: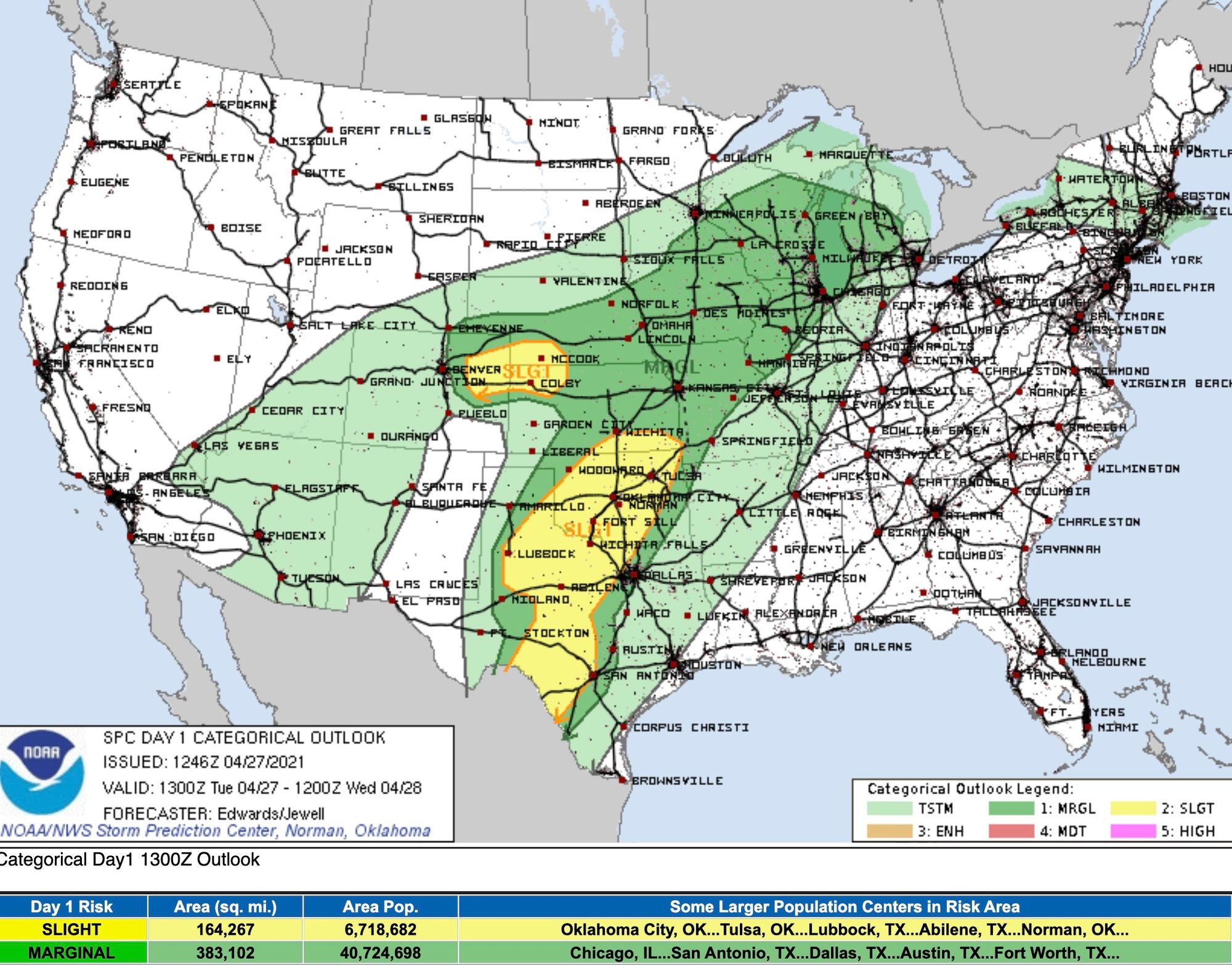 This animation will show those storms forming midday through late day, as well as the snow moving in from the high country.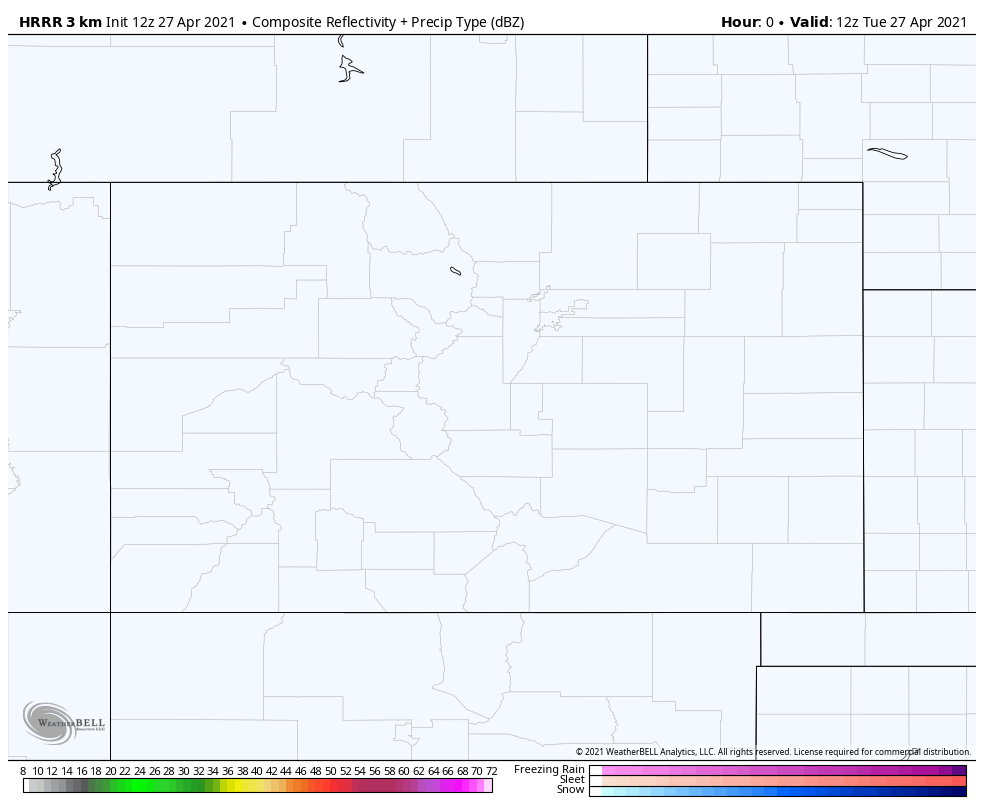 Let's look at the total precipitation estimate. It'll be a nice opportunity for many of us to fertilize or spread grass seed.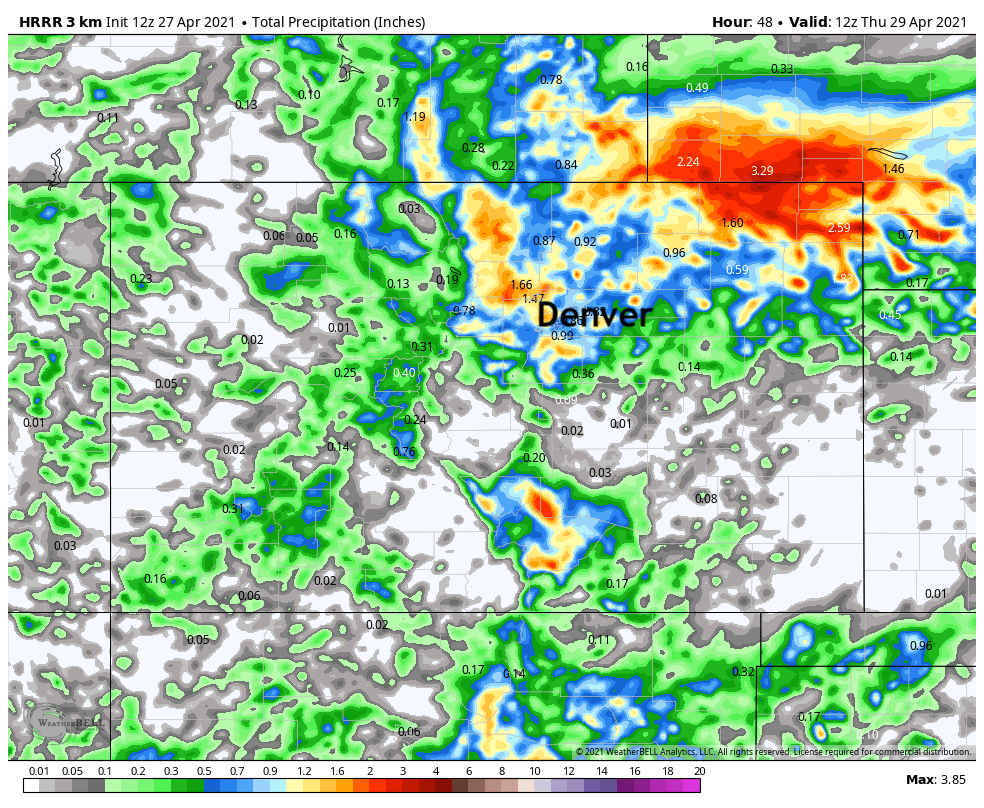 Now, for the more complicated part of this event is the rain/snow line which may creep into the city by Wednesday morning.
For the most part we feel that 6,000 to 7,000 feet is a good base elevation for higher snowfall totals to begin. Parts of the mountains may see well over one foot of snow.
For those in the metro areas, the rain/snow mix line may work down to an elevation of roughly 5,000 feet. If temperatures cool enough for this to happen, parts of the city and greater metro area may wake up to some snowfall Wednesday morning.
Here are a couple of estimates for total snowfall based on Tuesday morning data.
First, the latest HRRR which has backed off snow totals a bit across the Palmer Divide, but still has several inches possible south and southeast of Denver proper. Obviously big time totals for the Front Range mountains as well: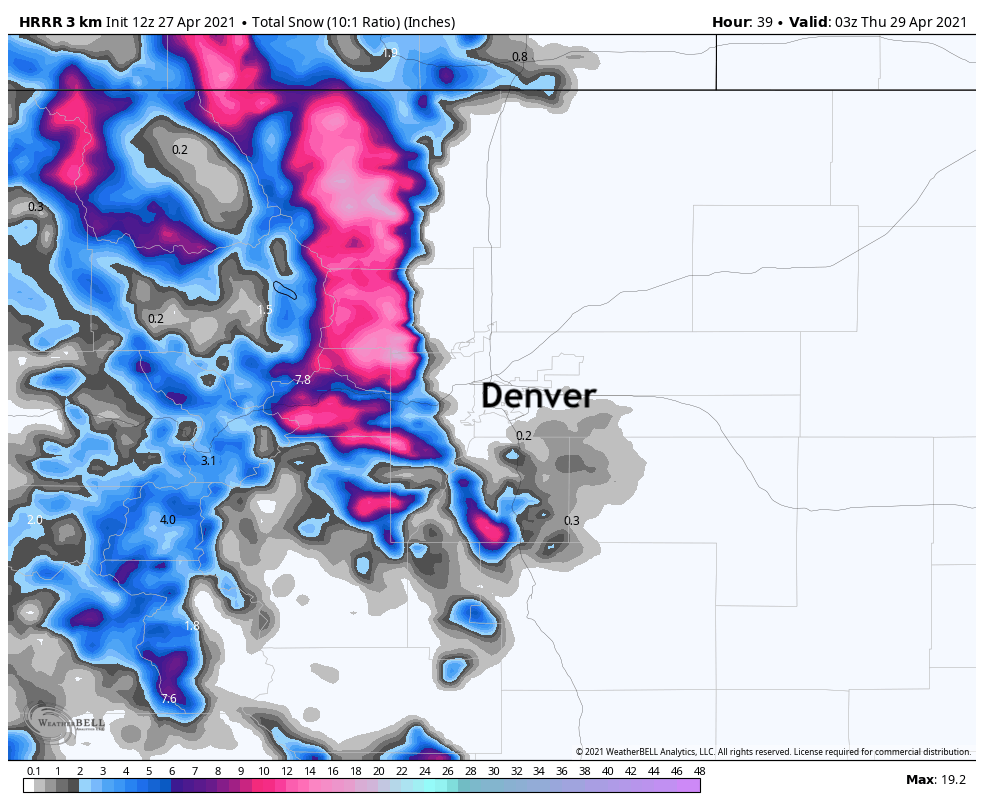 A blend of all models shows 4 - 6" across the Palmer, which is not out of the question given this setup: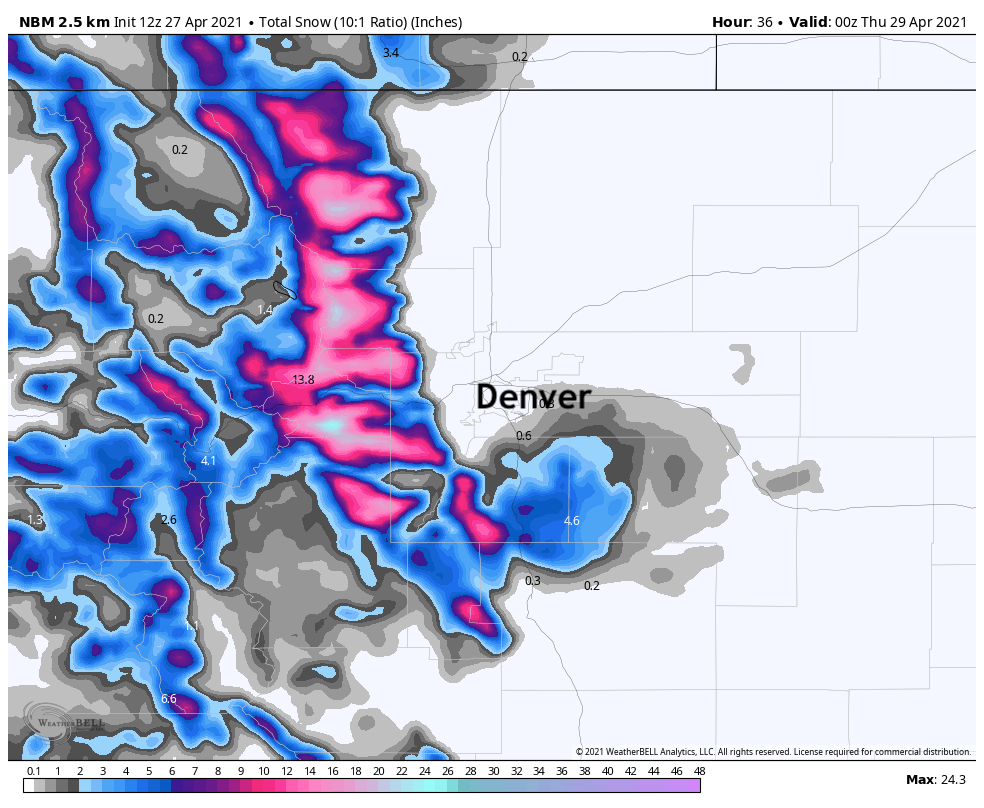 Our Gambler Charts show the probability of reaching the various snowfall amounts: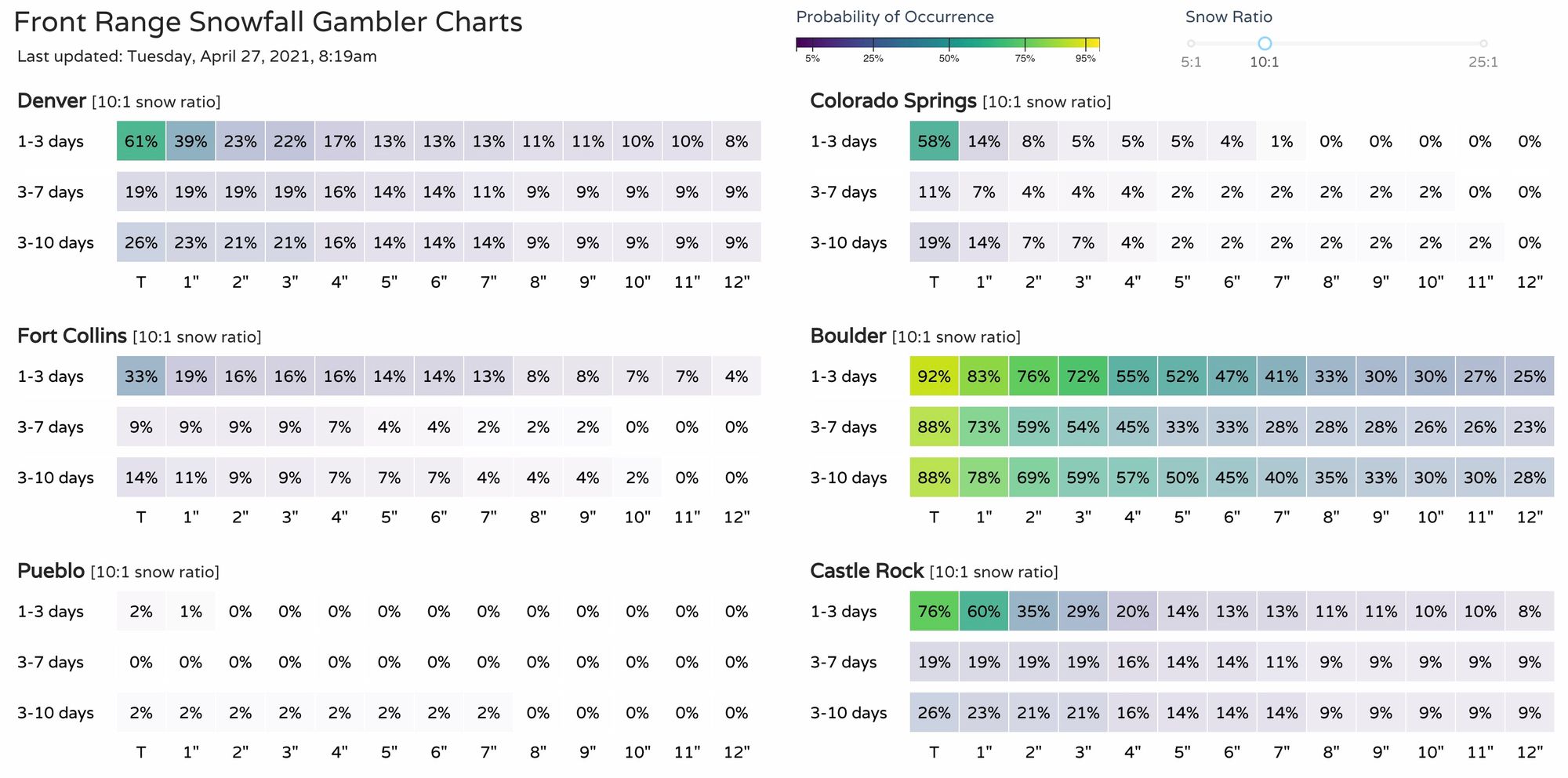 For those areas on the south and west side, there are many trees that have leaves at this point and will need to be watched for potential damage if the heavier snowfall pans out in these locations.
As far as a travel impact we anticipate wet roads for all metro locations, but the slushy and icy areas are likely to be into the higher elevations.
Following this system we will see a quick warm-up to end the week and begin the weekend.