The pattern continues.
Another meandering trough will keep us cool and unsettled through the first half of the coming week, before we warm up and dry out a bit for the latter half.
At 500mb we see the trough move through the Great Basin and eventually across Southeast Colorado by Tuesday and Wednesday: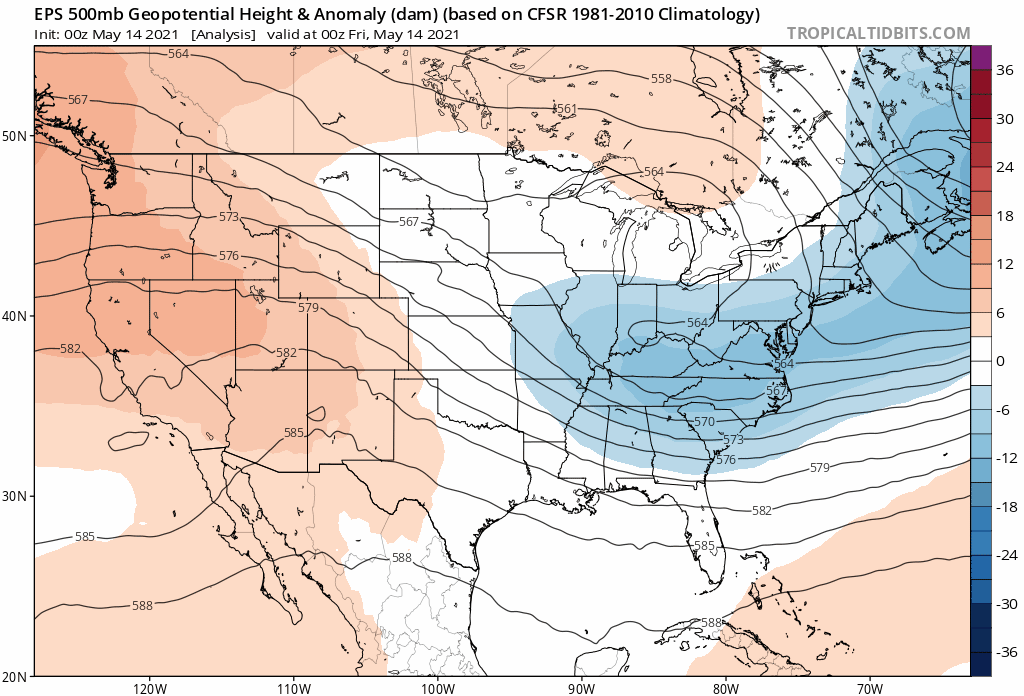 The result of which will be a continued cool and unsettled pattern across the area, with showers and storms likely Monday and Tuesday, and quite possibly Wednesday as well.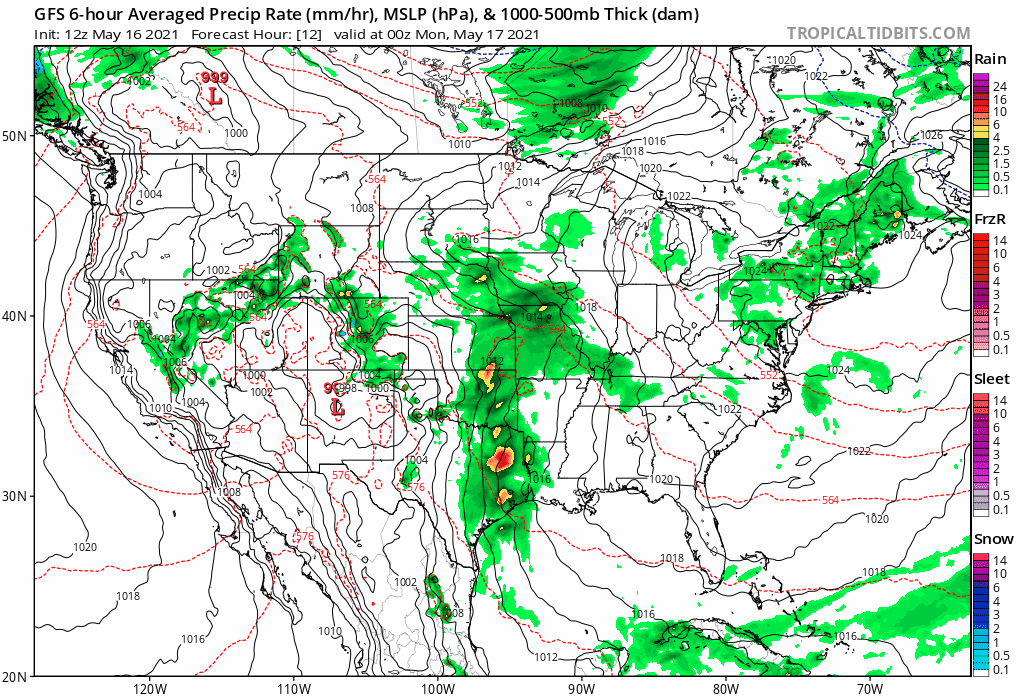 The severe threat from these storms will be greatest today, then lesser tomorrow, and at this time least likely to be an issue on Tuesday. Of course given the time of year it's best to check that forecast each day to see what the daily storm threat is.
While hail and damaging wind potential will need to be watched, the potential for more beneficial rain in the coming days is more than welcome. This is especially true for Southeast Colorado which hasn't seen as much of a surplus of moisture as we have across Northeast Colorado in recent months, and where we could see some of the greatest rainfall totals this week.
The excessive rainfall outlook product from the NWS shows marginal risk for rainfall exceeding flash flood risk for east central and southeast Colorado on Monday: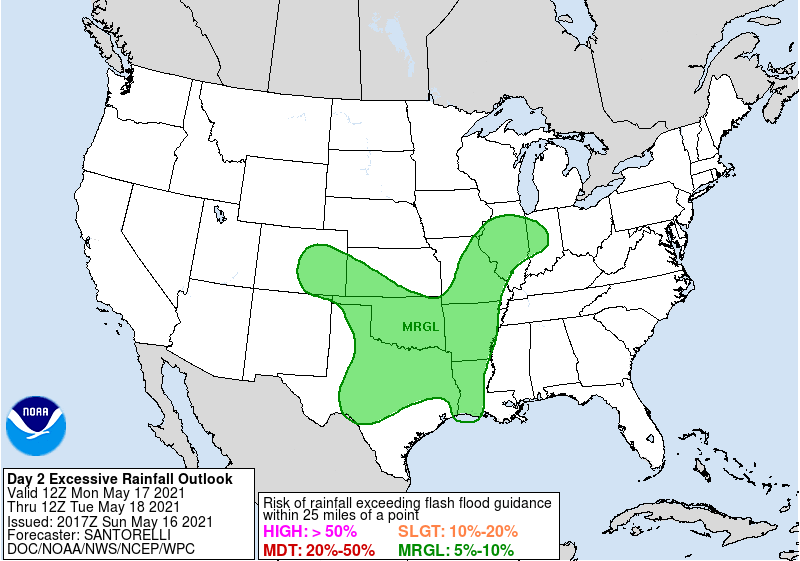 By Tuesday the heaviest rain threat shifts southeast: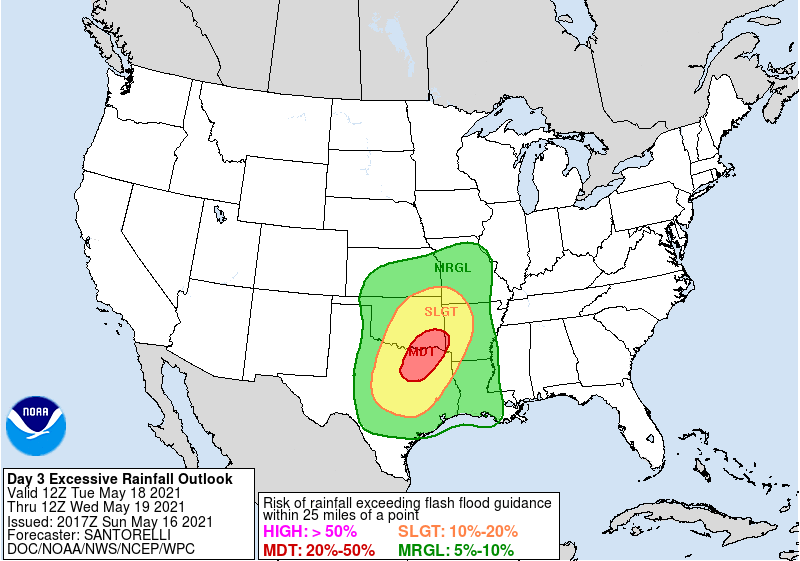 Cumulative precipitation through Thursday looks to be in the 1" range again for parts of the plains (below is the European ensemble precipitation forecast). For the northern urban corridor a bit lower potential as compared to recent weeks, but still not a dry outlook by any means: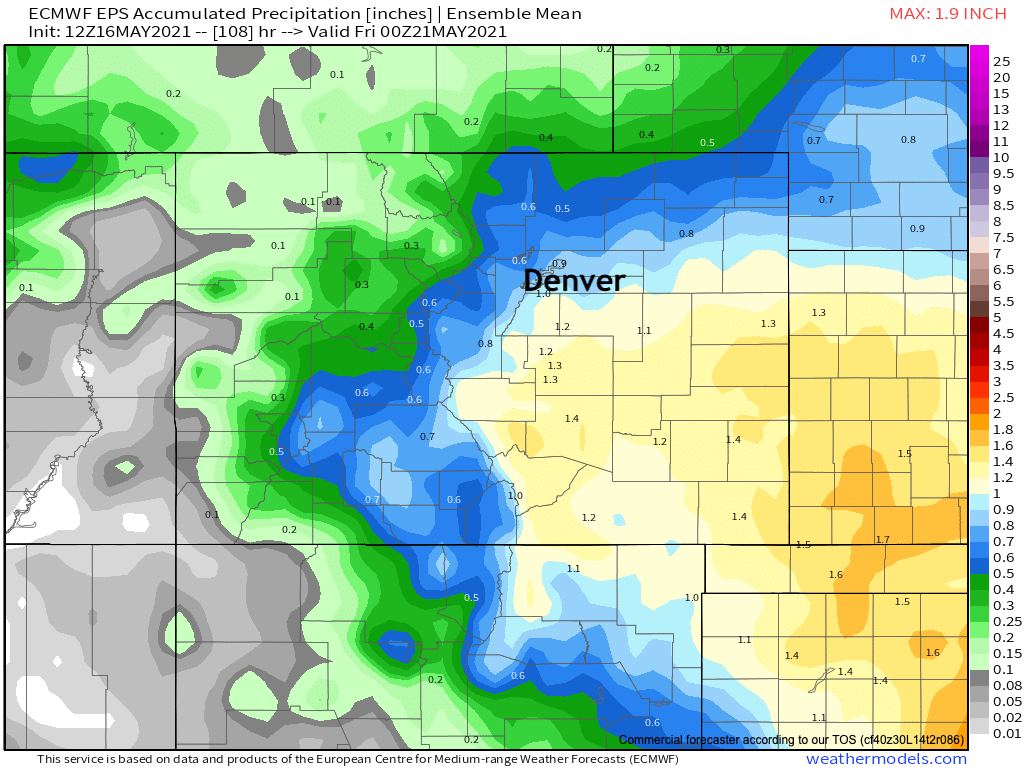 With a similar idea from the national blend of models – a clear bias toward the Front Range foothills, Palmer Divide and points south and east vs northern Colorado with this round: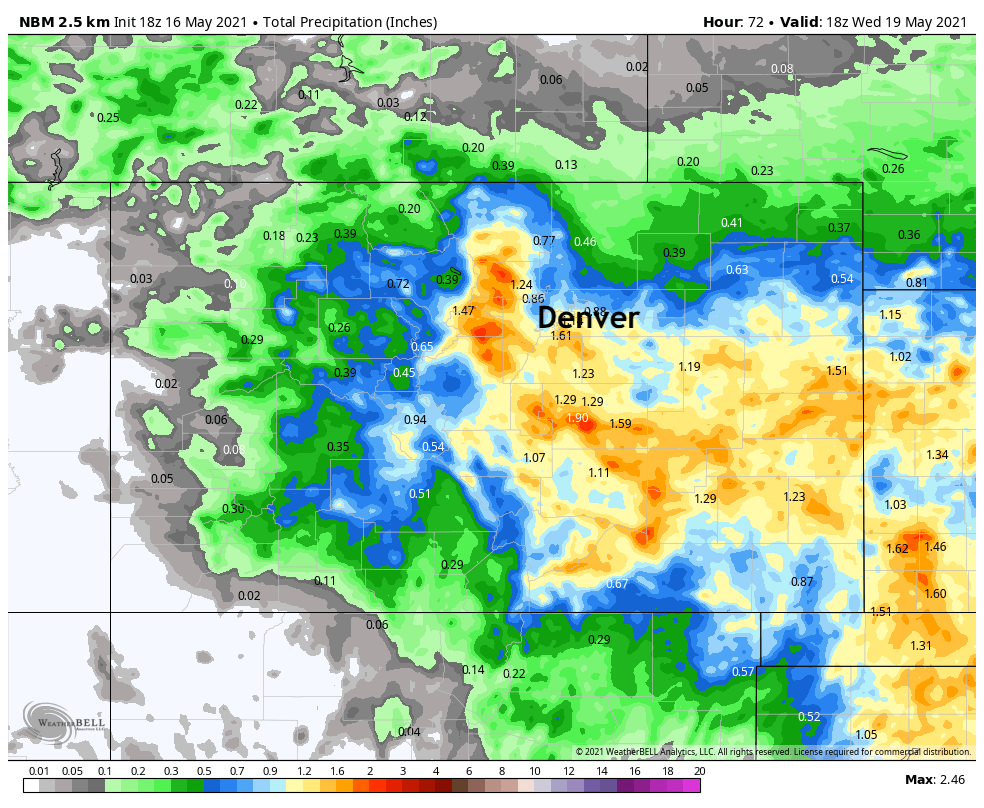 And here are the latest 24 hour precipitation probabilities for Denver (top) and Colorado Springs (bottom) – again, greatest today through Tuesday before those chances decrease for the end of the week:


For Denver this equates to temperatures in the 50s today, 60s for Monday and Tuesday, and warming into the 70s Wednesday as things look today.
Precipitation chances will be greatest now through Tuesday, with afternoon and evening hours favored for those showers and storms: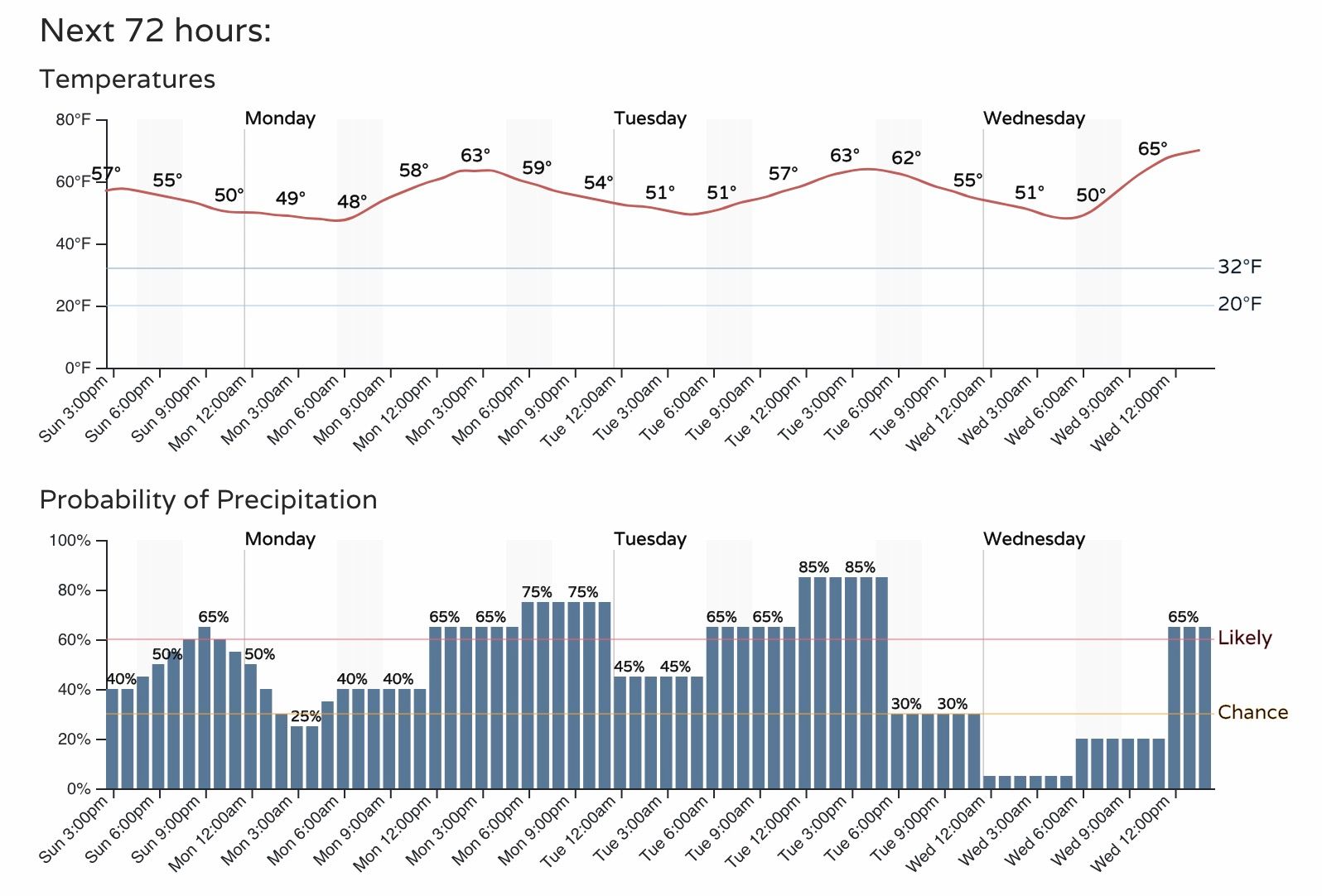 Regionally we see gradual warming through the end of the work week. Right now next weekend's weather is a bit in question as another trough does drop out of the Pacific Northwest, but for the time being most data does not favor it impacting our area directly, and instead moves it north as it swings through the intermountain west. We'll see about that.
No doubt not the heat we can see this time of year, but a nice temperature forecast across the board to be sure: