After a hot and dry start to the month, the recent rainfall will put many locations across eastern Colorado above average for precipitation in June.
Denver International Airport, where official records are kept, has managed just 0.75" of precipitation through the 27th, which is an inch below average for the month. Still, many other locations have faired much better in recent days.
Centennial, for example, has logged 2.75" of precipitation for the month, which is 0.95" above average to date.
Looking at precipitation anomalies from the last 30 days, we see positive anomalies most common once again in the same areas that have been wet over recent months, while much of western Colorado remains quite dry.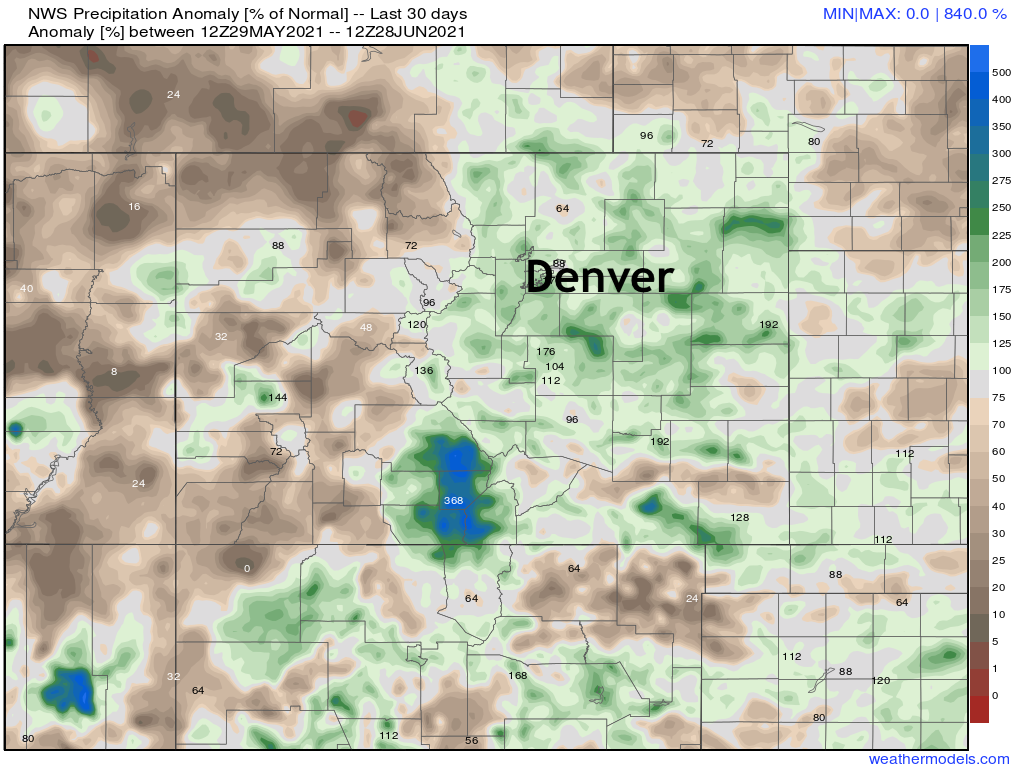 The story for the coming week doesn't change much from what was in place over the weekend. The big story of the week will be the ongoing record-breaking heat across the Pacific Northwest.
Looking at temperature anomaly forecast through next Sunday, we see the heat holds on to our northwest (though lessons a bit by next weekend) with largely average to cooler than average temperatures in place for eastern Colorado and areas to our south and east.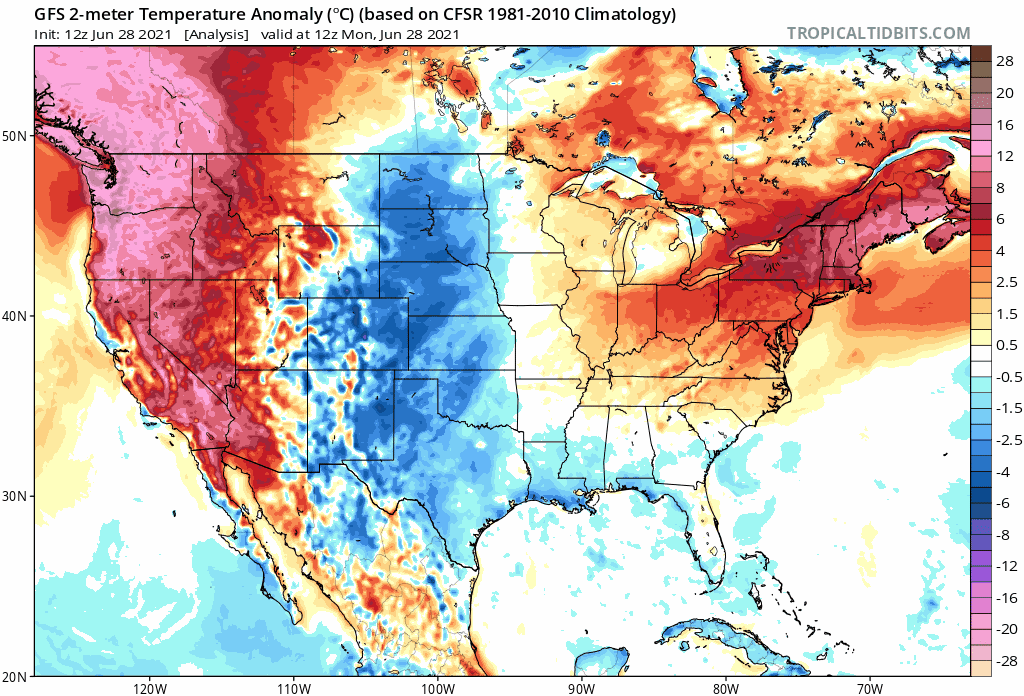 Forecast highs across the region to round out June and start July will be quite pleasant, mainly the upper 70s and low 80s. By next weekend highs will start to climb back into the mid to upper 80s along the Front Range as things look today.

Storm chances will be lower over the next several days as compared to this weekend, but storm chances remain nonetheless through the week.
Chances through Wednesday will be in the 40 to 50% range for the urban corridor, pretty consistent each afternoon:

Precipitation probabilities will be greatest Thursday and Friday, but as you can see some measurable precipitation is possible each afternoon through the weekend:

Models aren't backing off on the overall pattern for the next two weeks. While the heaviest rain totals will likely end up just to our south, Colorado still looks to see some beneficial rain too.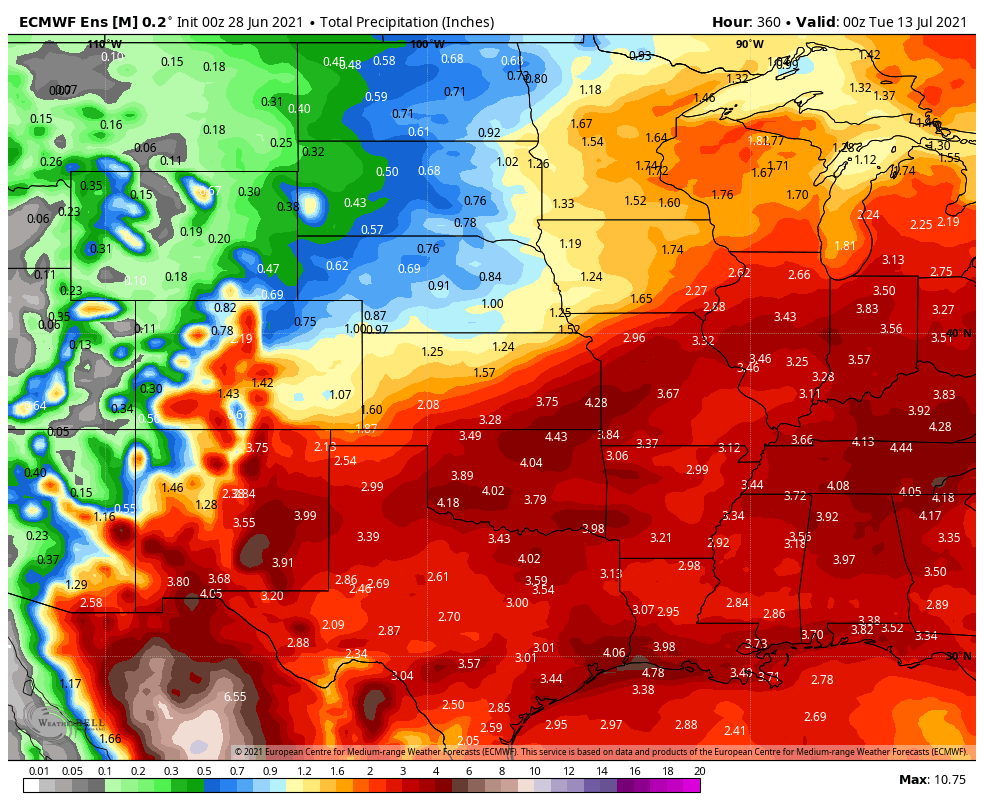 New Mexico will likely benefit a great deal from the pattern. This will help ease the regional drought footprint that has plagued the region for quite awhile. All of this is good news in helping squelch the fire danger, and in helping the region recover from the drought. If you need some dry time to get things done, whether that is work related or recreation related, it will require paying attention to the forecast to find such a window.