*edit as of 2 pm, Denver did indeed hit 100-degrees.
Hot weather has been building this week and will peak today with temperatures near 100°F for the Front Range and Denver area.
Much of the western US is under a heat-related hazard Thursday, including Denver, ranging from Heat Advisories, Red Flag Warnings, to poor air quality: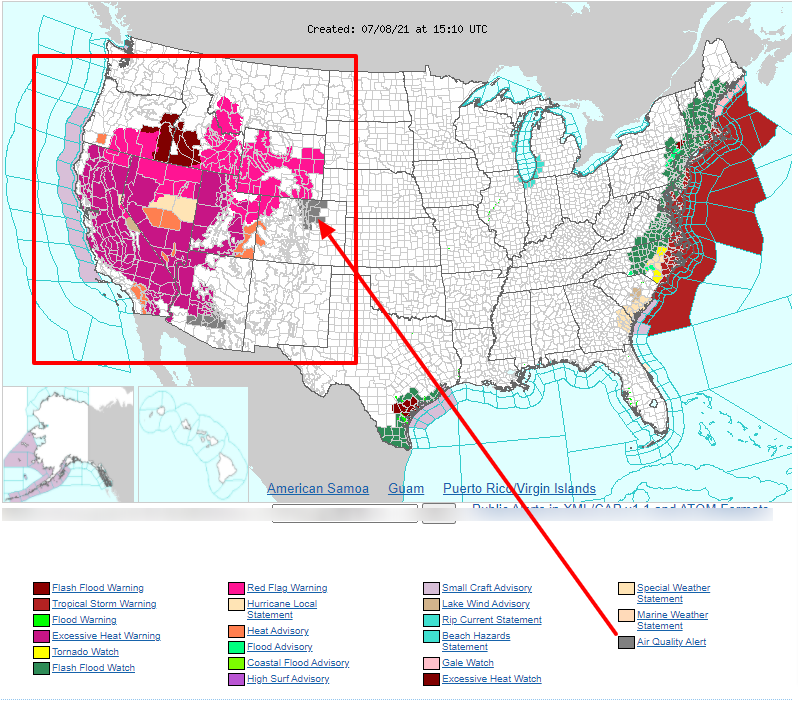 Right on our homepage you'll notice the alert for the Denver area is another air quality issue for today.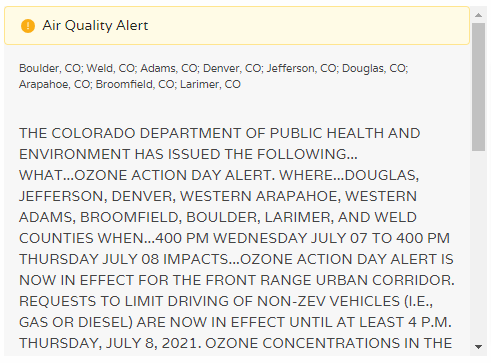 Waking up this morning, it was already quite hot early and temperatures are "off to the races." Denver's hourly planner puts us near 100-degrees throughout the afternoon both today and on Friday.

Across Colorado, high temperatures expected Thursday afternoon are shown here.
It will also be hot again Friday, as shown above in the hourly planner for the city. The state will have temperatures near 105 degrees recorded across the southeast to end the week.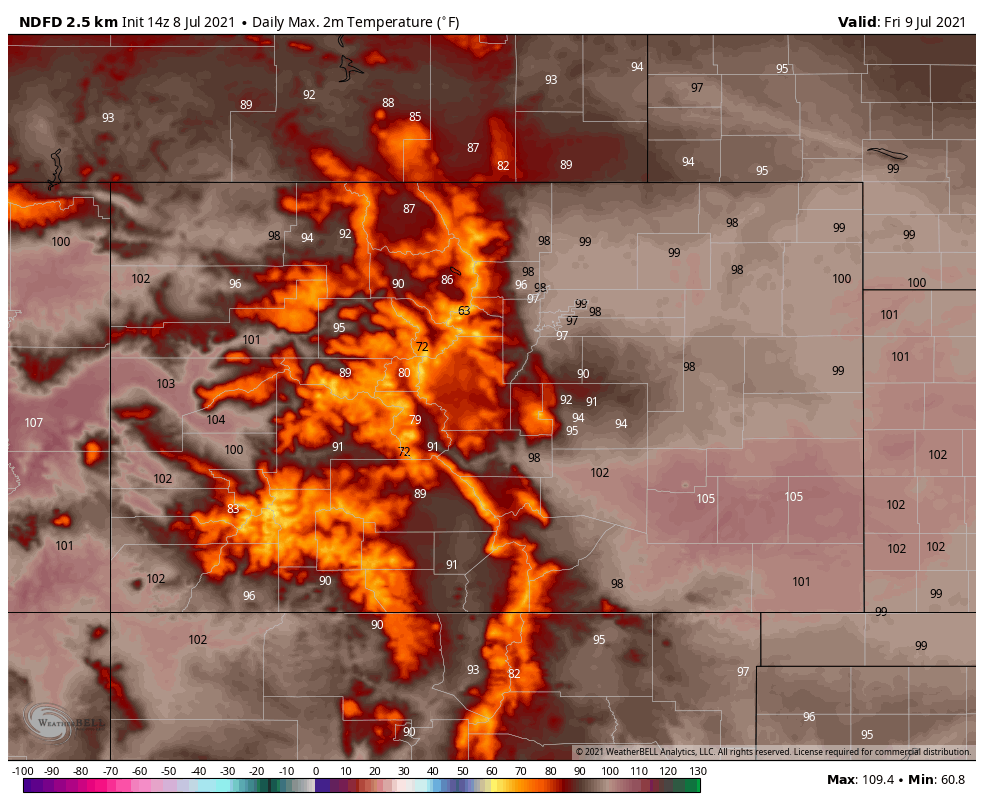 Into the weekend, however, we will feel temperatures drop a bit.
Saturday's highs shown here (Sunday's will be similar):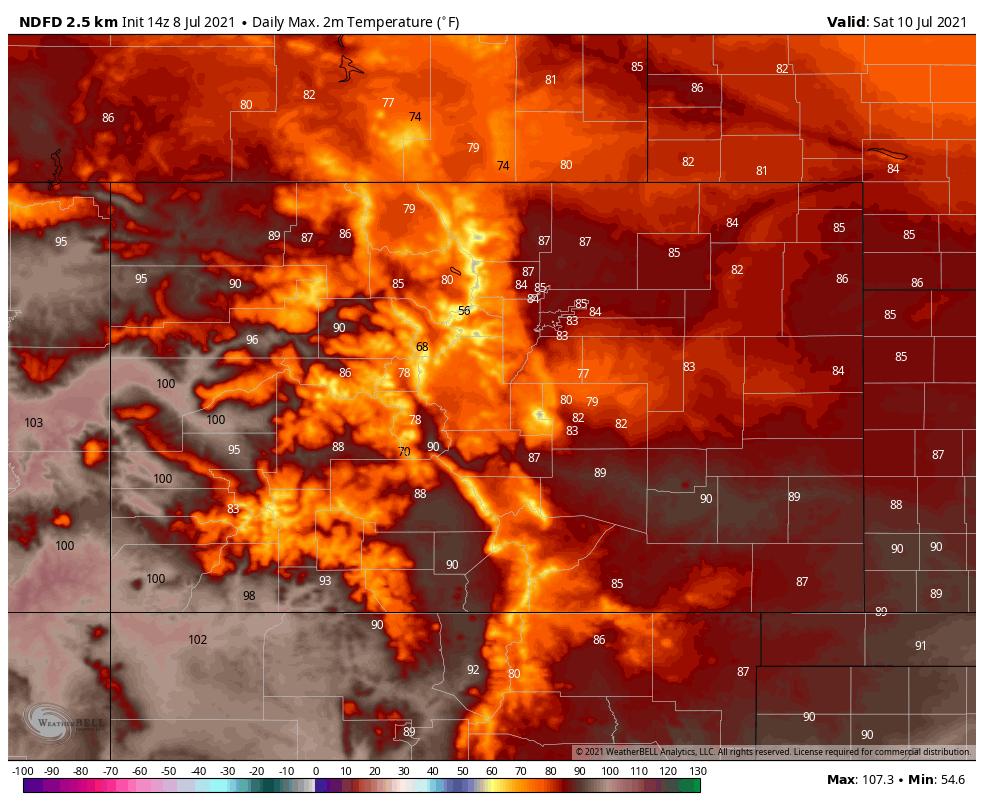 For the state, this is the second surge of hot weather we've had this summer. The previous one was just shy of a month ago when Denver hit the 100s three days in a row.

Although June did cool down toward its second half, it end as the 13th warmest in the Denver Area's period of record, with an average temperature of 71.6°F.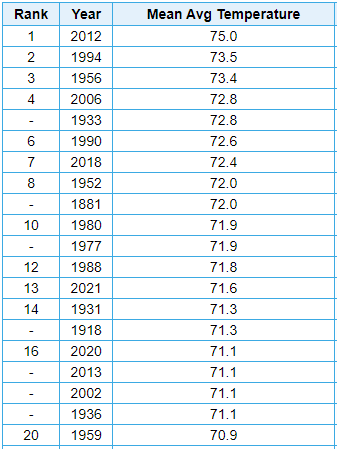 Now, should Denver hit 100-degrees today it'll be the 4th time this year and that would put the tally at 5th most in a year. It'll be close, we'll see!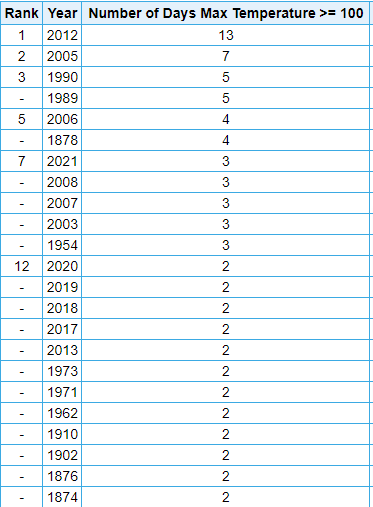 The existing record high temperature for today's date is 103 from 1989. So, Denver isn't likely to set a record high, but there are places to the west that may. The same areas in those hot weather hazard areas as shown above.
Today's record potential locations: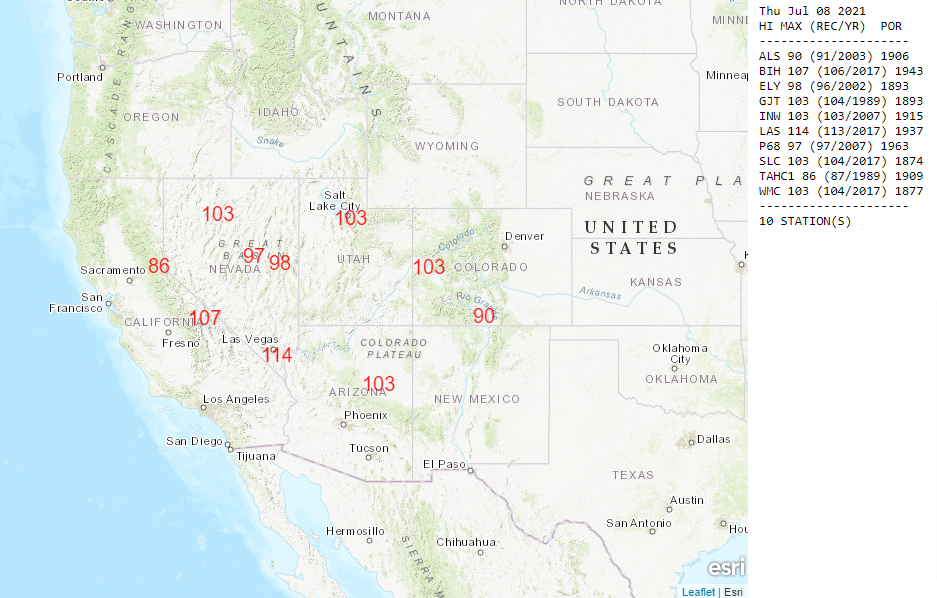 If you are hoping for a cooling thunderstorm in the afternoon or evening, the chance is quite low to get much rain the next couple of days, with only isolated storm chances in the forecast for most of us.

There is, however, a slightly higher chance for the southern mountains of the state to see some rain but overall the state is looking quite dry to finish the week.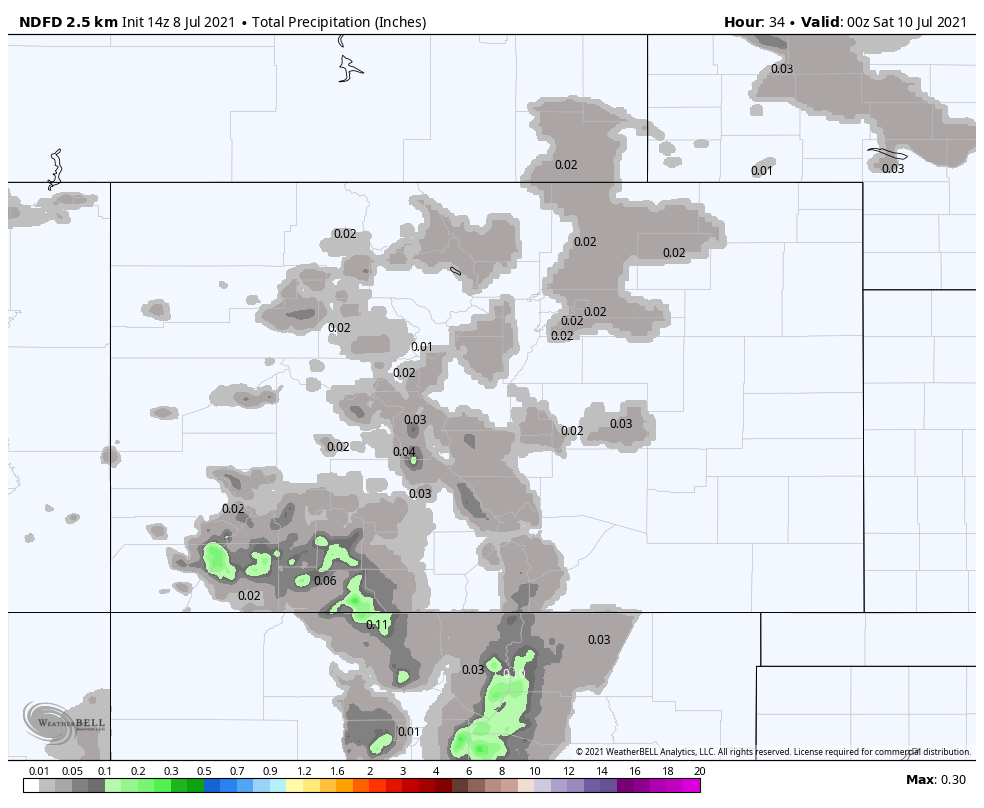 Speaking of rain, Insiders and Pro subscribers have a look at our latest extended outlook published this morning as we head into the heart of 'monsoon season':