Denver's air quality among worst in the world this weekend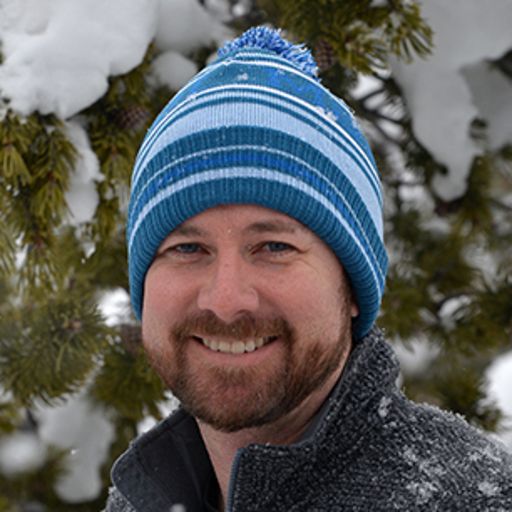 The latest surge of smoke that increased across Colorado Saturday led to Denver climbing the list of worst air qualities in the world and hit that terrible number one spot Saturday afternoon.
Based on IQAir data Saturday afternoon, here's Denver in the top spot: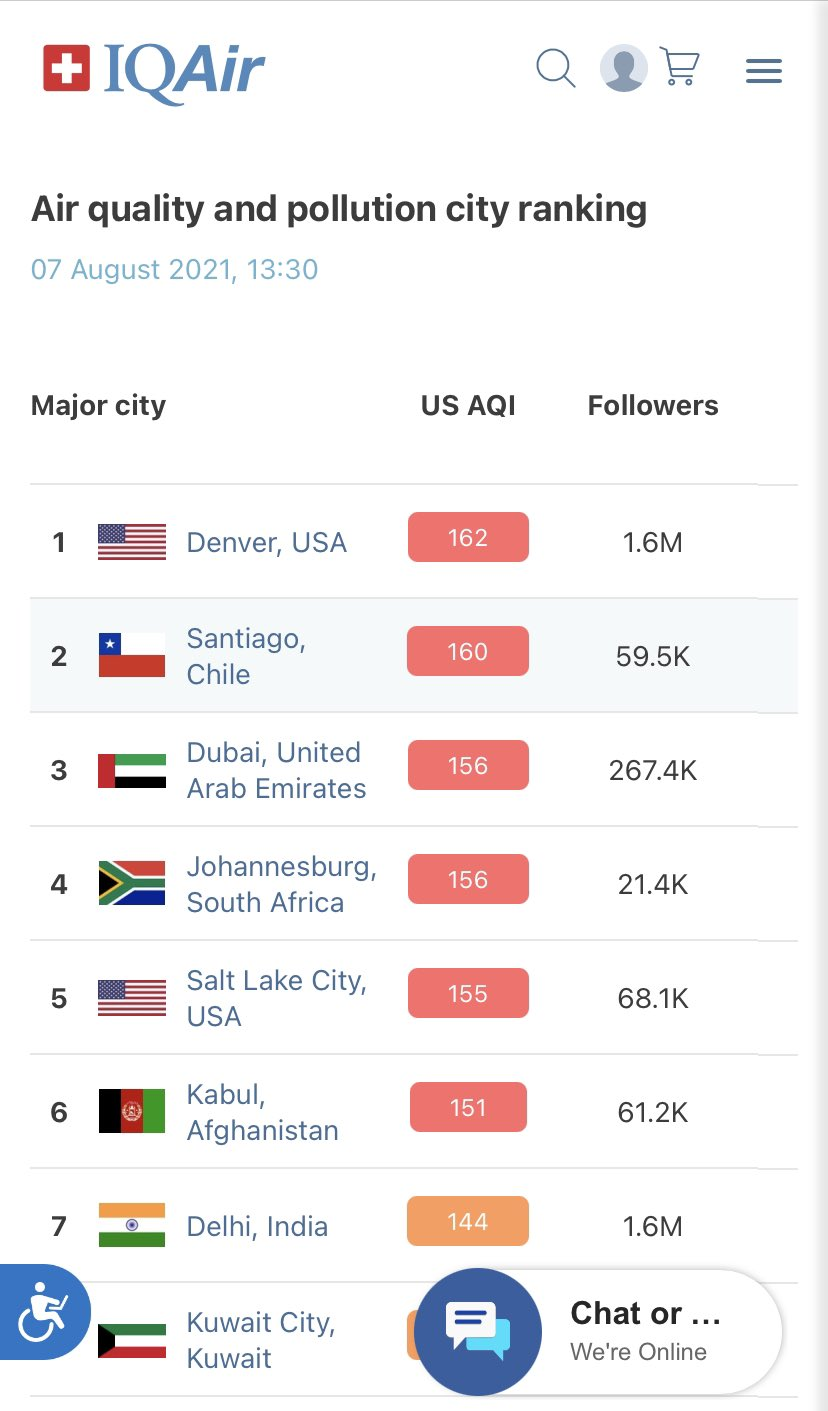 The smoke was forecast days in advance, and tracked easily on satellite images as it moves into Colorado Saturday morning;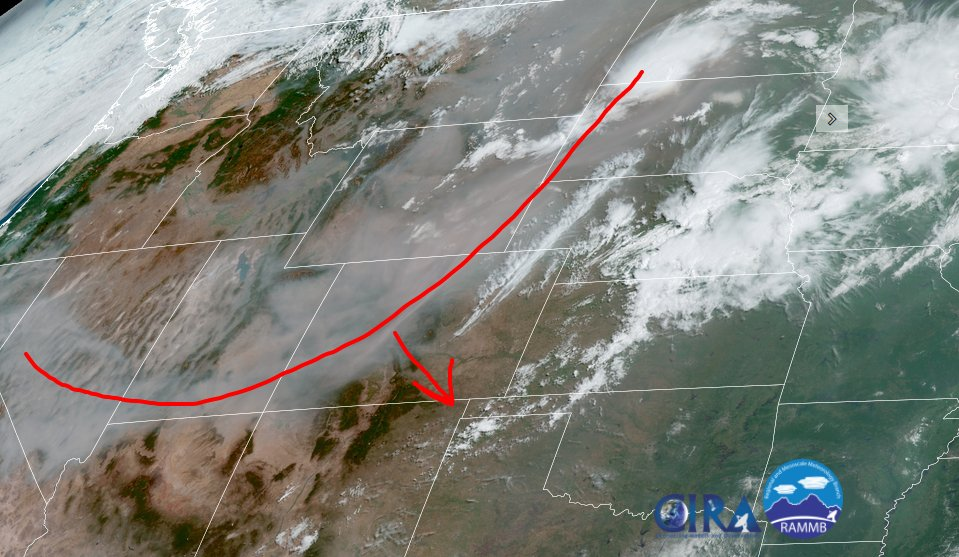 As far as the forecast for Sunday, continued smoke. Although there is a slight bit of hope that the air quality isn't as bad as Saturday with a thinning of the smoke for a time being.
The morning update on a smoke model shows some thinning of the smoke around Colorado Sunday, but not too much of an improvement, followed by another push of thicker smoke for the start of the week.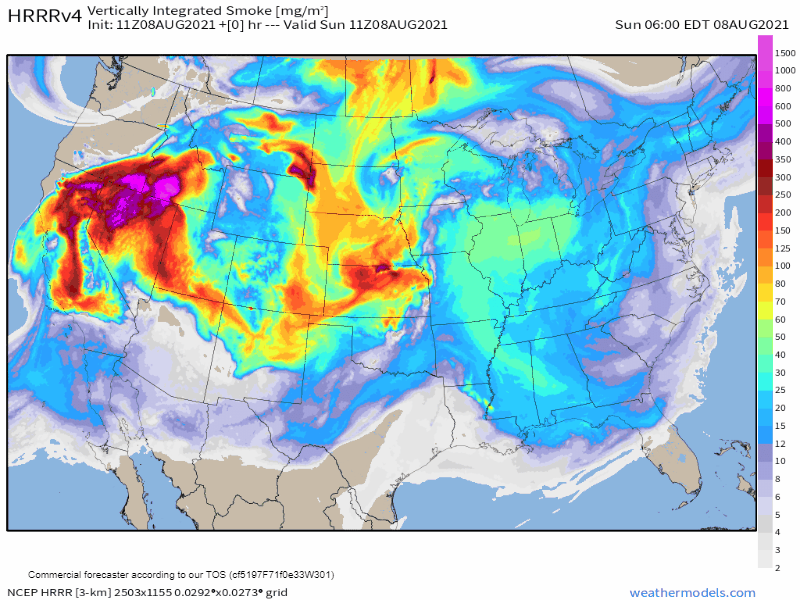 A great deal of this smoke originated in California and we aren't likely to see much of a change to the wildfire outlook until substantial moisture hits those fire areas.
The likelihood of rainfall is quite low for the next two weeks across the Western US as shown here in the estimated total rainfall projection: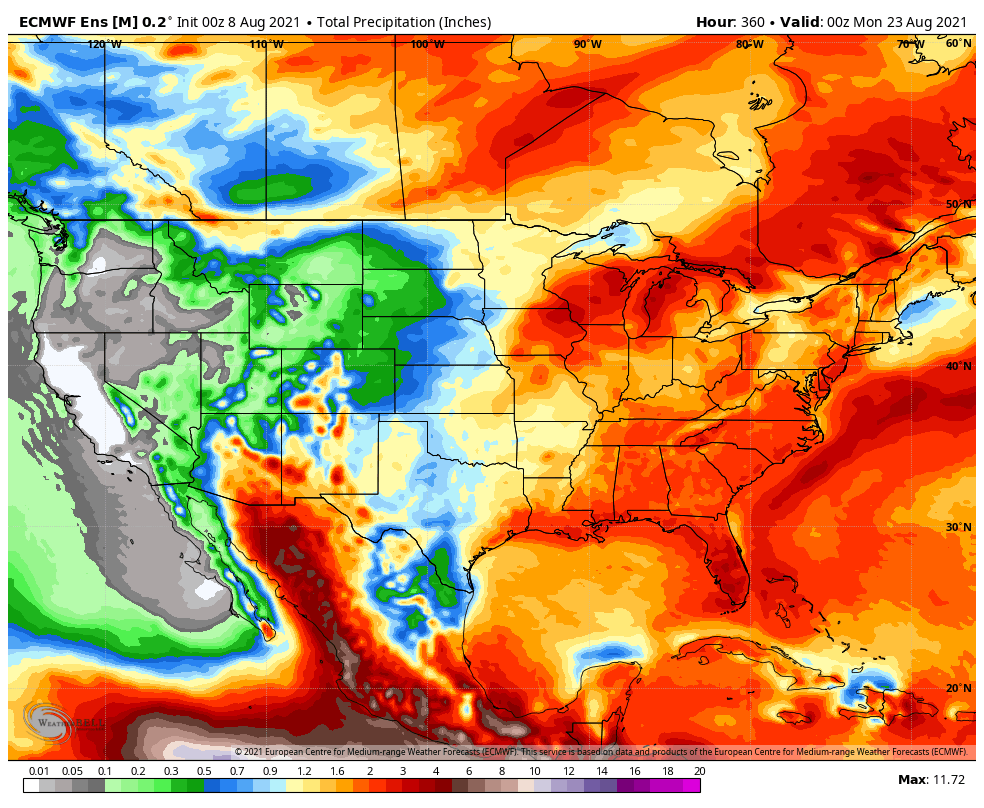 For the Western and Central US, we can't plan on much smoke relief to come for awhile.