A quick update on the cool down we advertised in our last update due to arrive for the later this week. A 5 to 10 degree drop still appears on track (perhaps a bit more in spots), but whether or not we see any moisture associated with the cooler temperatures remains to be seen.
Most model guidance has backed off considerably today on precipitation amounts, especially east of the hills.
For the Denver area, we can see an uptick in probabilities for Thursday (yes a few storms around today as well), but nothing convincing – especially given how things looked a few days ago for this period.

The heavier precipitation now is expected to end up farther to the west, with much higher odds at some appreciable moisture across Western Colorado. Tough to complain about that.

Through Sunday, the greatest precipitation is currently forecast to focus over much of the intermountain west and northern high plains. Northeast Colorado should end up near average – so some storms are possible! – while the southeast corner of the state looks dry, should current data hold.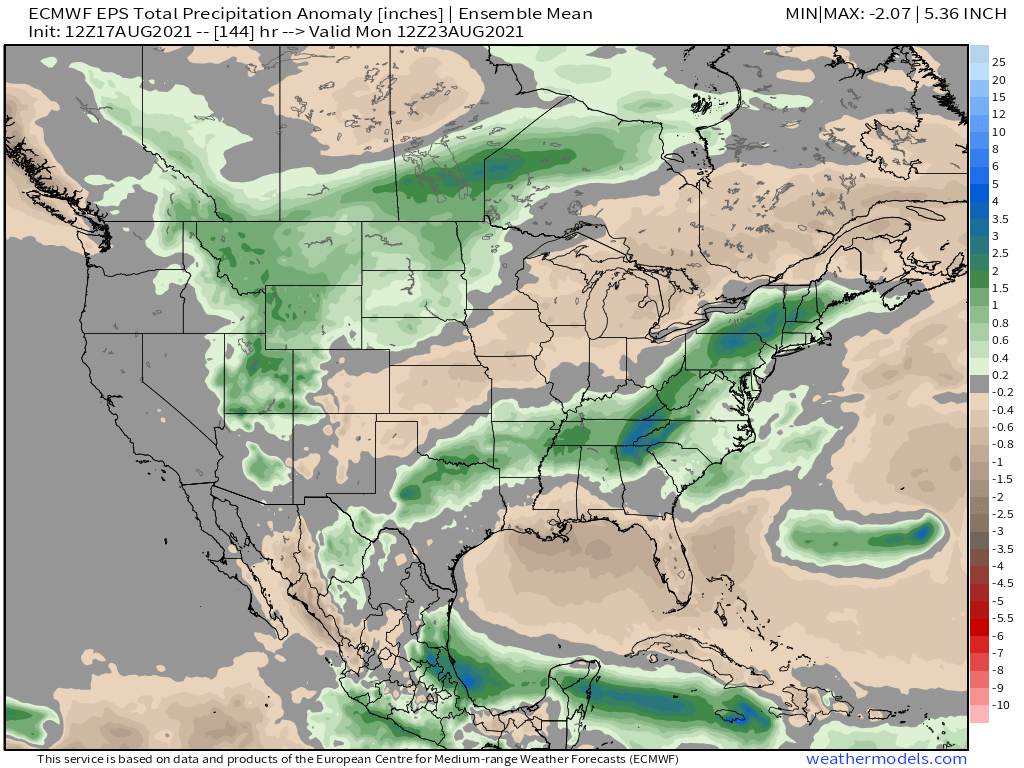 This is thanks to a trough that will pass through the northern Rockies over the next several days, and eventually help deliver some cooler air to the Front Range even as the bulk of the energy appears to stay to our north.
By Wednesday morning we see the trough set up to our northwest: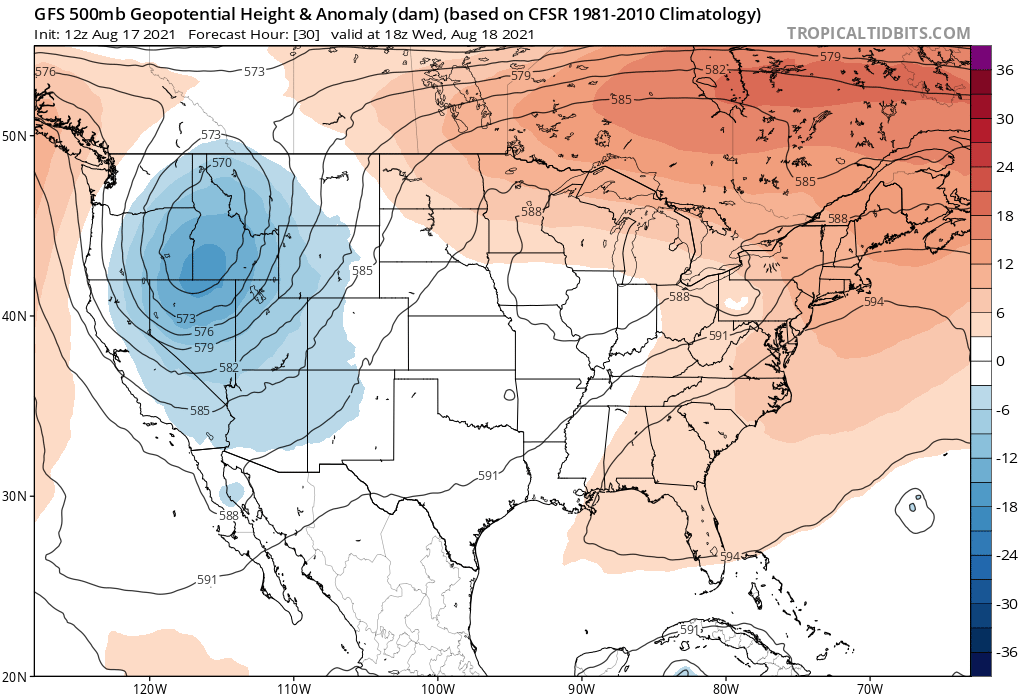 With plenty of moisture being pulled north through Utah and into Wyoming and Montana. East of the hills will remain largely on the dry side.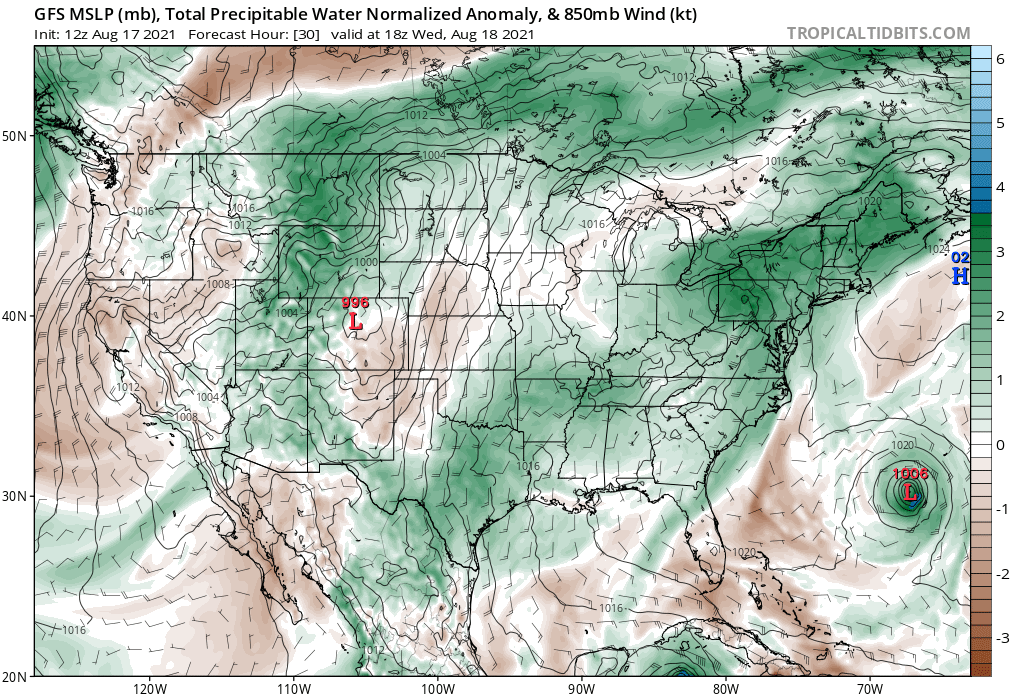 Thursday looks like the best chance of precipitation for our area as the trough progresses east. Right now, it looks like areas across the far northern portions of the state will do better than those of us in Denver and south. Of course, a shift in that track could equate to better storm coverage further south – but at the moment the trend is not our friend.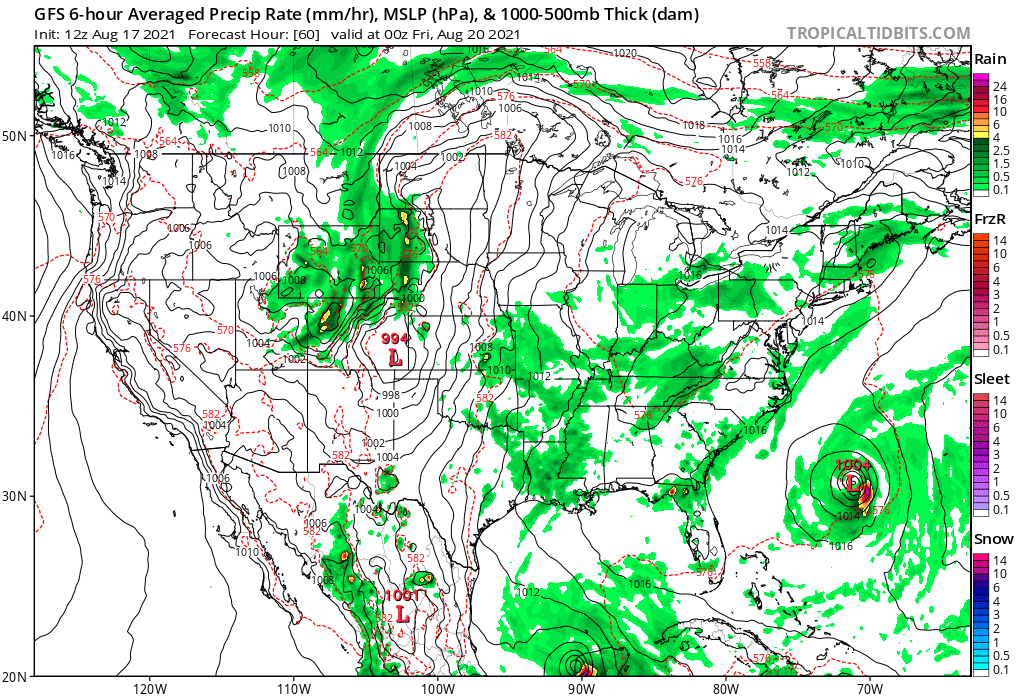 The hourly planner shows temperatures topping out in the mid 90s again on Wednesday for Denver, before dropping into the mid 80s for highs on Thursday and Friday. We see a better chance of storms in the forecast Wednesday and Thursday as well, but we'll see if this materializes or not.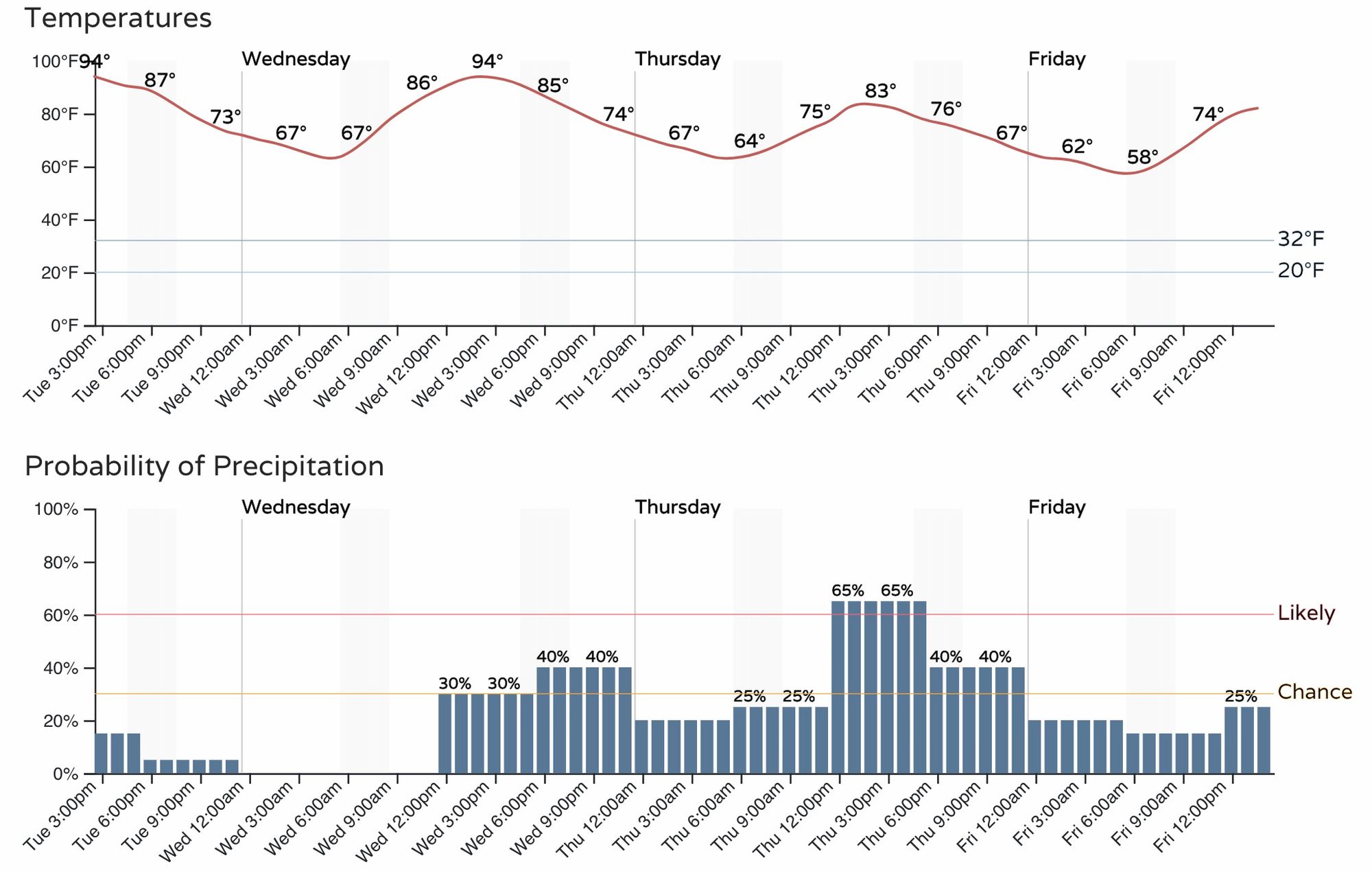 Temperatures begin warming again as we head back into the weekend, with low 90s possible once more for the metro area. Looking ahead to next week we see ridging trying to reestablish itself across the Four Corners, which would indicate more hot weather on the way for most of us.