Saturday AM update: Afternoon showers and storms possible Saturday, hotter and drier Sunday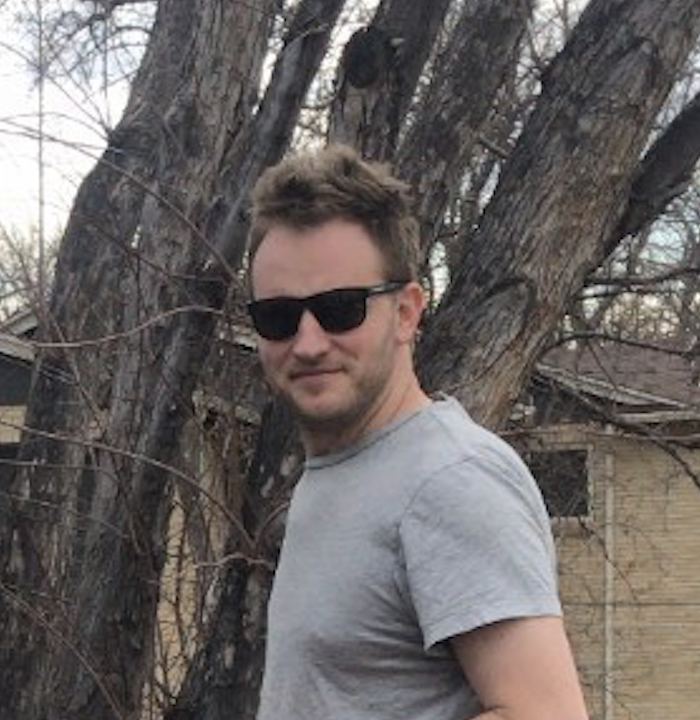 Highs will top out in the low 80s across the greater Denver metro area Saturday, with about a 30% chance of storms in the forecast this afternoon and evening.
While nothing like what we saw on Thursday, it's good to be aware and look for the chance for at least brief downpours later this afternoon.
Probabilities for meaningful precipitation are pretty low, but a nice short wave scooting across the state later today, combined with relatively healthy precipitable water values could mean a few isolated storms produce some nice rain for a time.

The HRRR, which actually did quite well with Thursdays storms vs the global models is showing a couple nice cells moving off the foothills late this afternoon, and early this evening. Here's its current forecast for 6pm: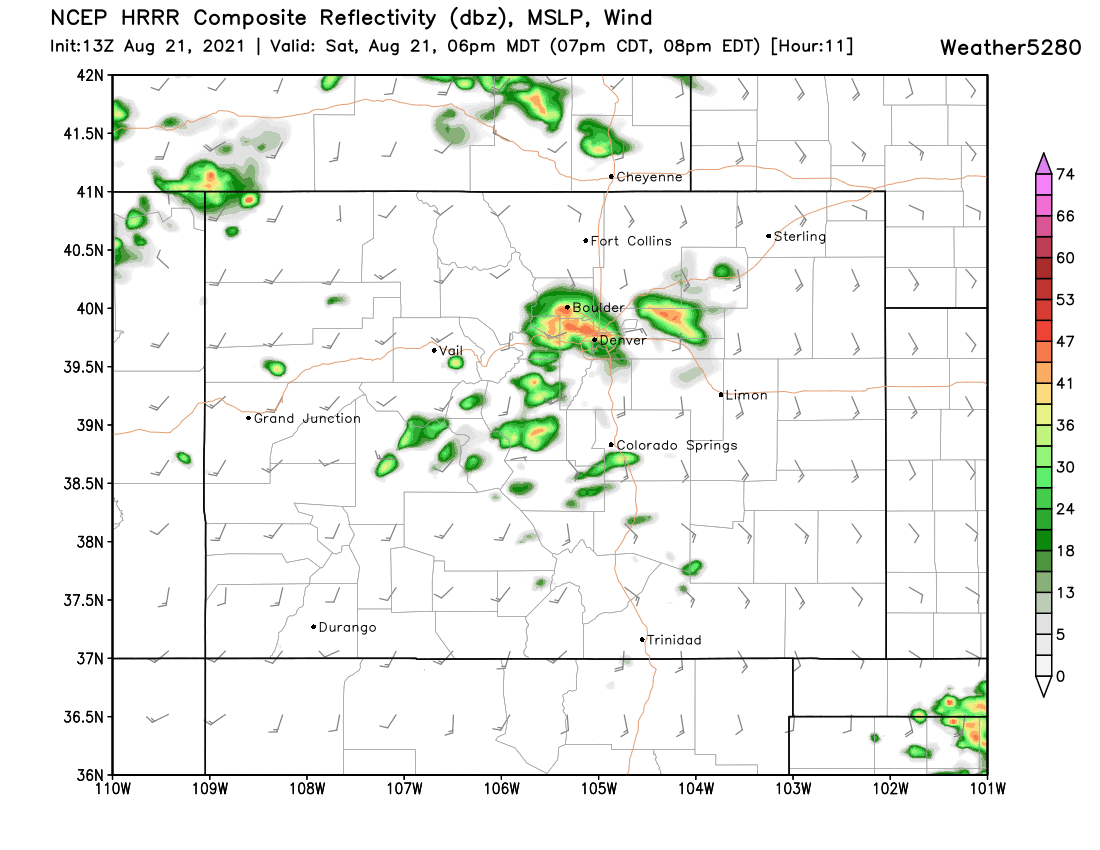 Storms today aren't all that likely to turn severe, but some gusty winds could certainly occur with some cells, even in some cases in lieu of rain.
The hourly planner shows today's storm chances, and a warmer drier end to the weekend in the forecast. Highs Sunday will be in the low 90s across the region, with very little in the way of storms across the state.