Hot weather for the low country returns Friday and Saturday, meanwhile the mountains are warmer than average too. Yet, a briefly cooler change does arrive this weekend.
That may be over-selling the cool down considering it is only by a few degrees.
If we look at temperatures across the Central U.S. Friday through Sunday we see a slight cool down for Saturday and Sunday when we cool off by five to ten degrees, or so.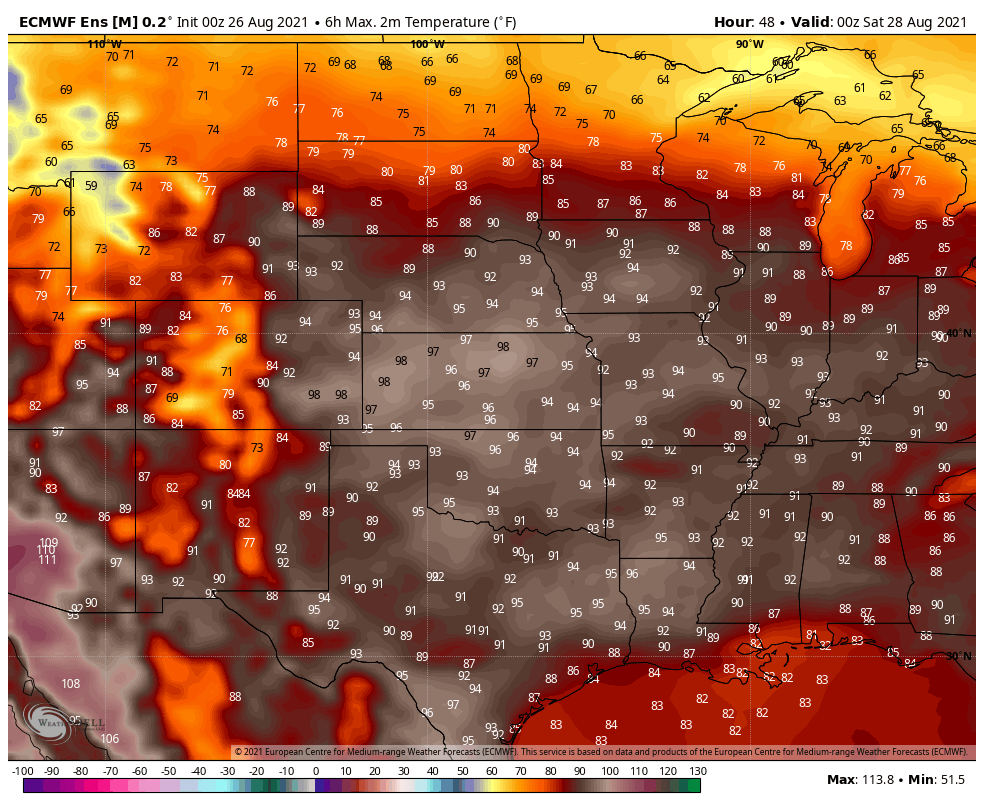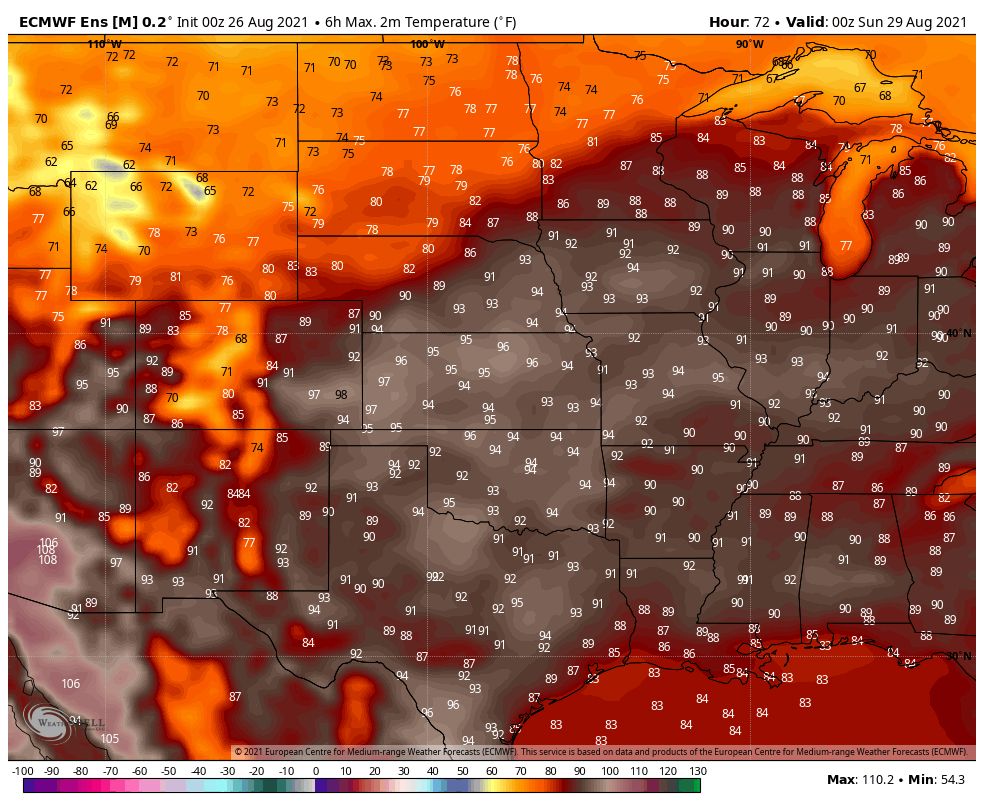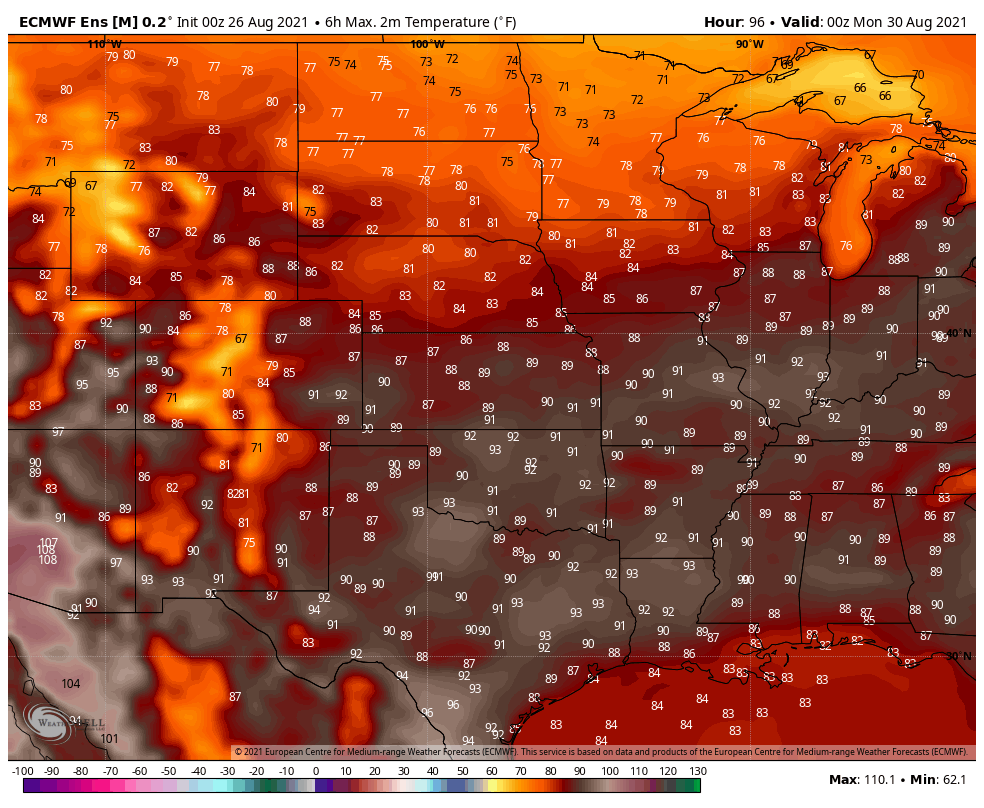 As you might have noticed, this cool down is really just for some of the low country as the cooler temperatures don't have an impact for the higher terrain, like Steamboat Springs for an example: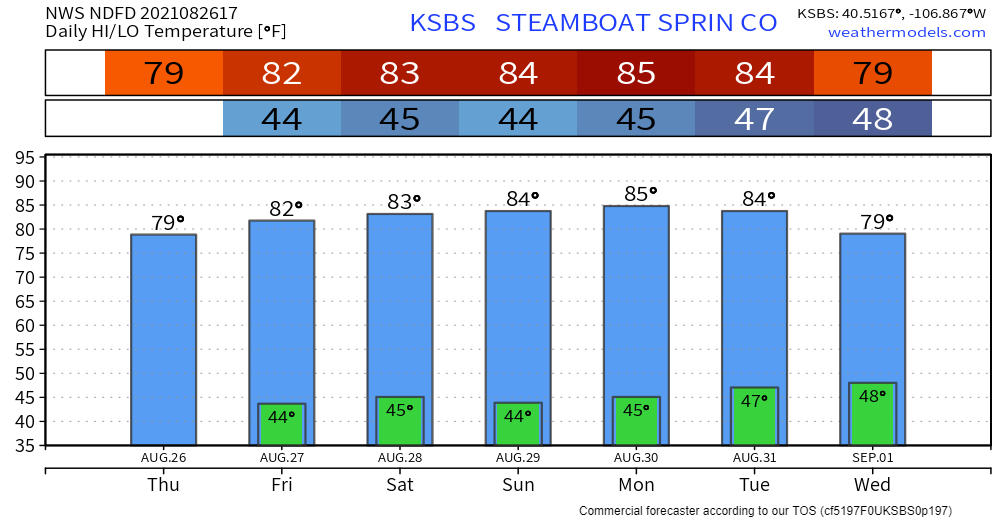 For some specific locations within the region, daily high temperatures during the next week to show some that will cool down: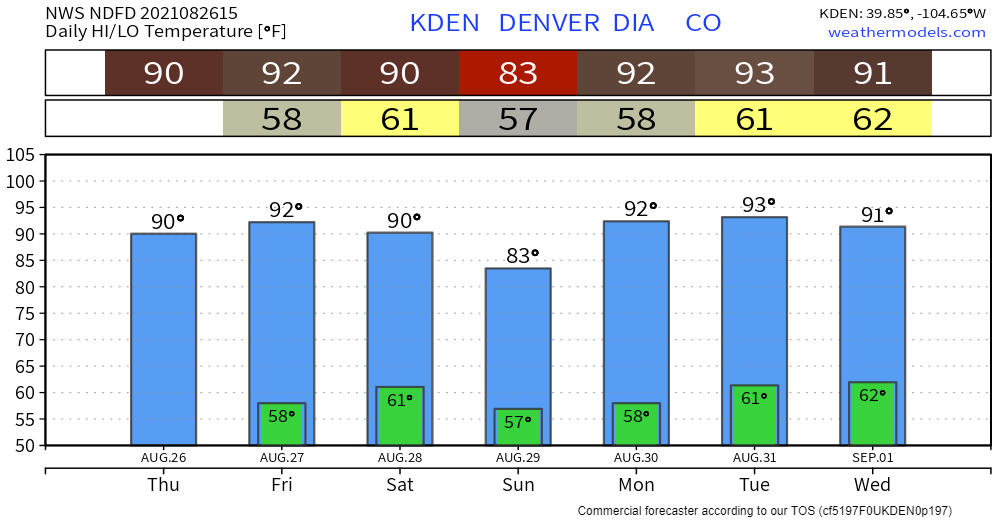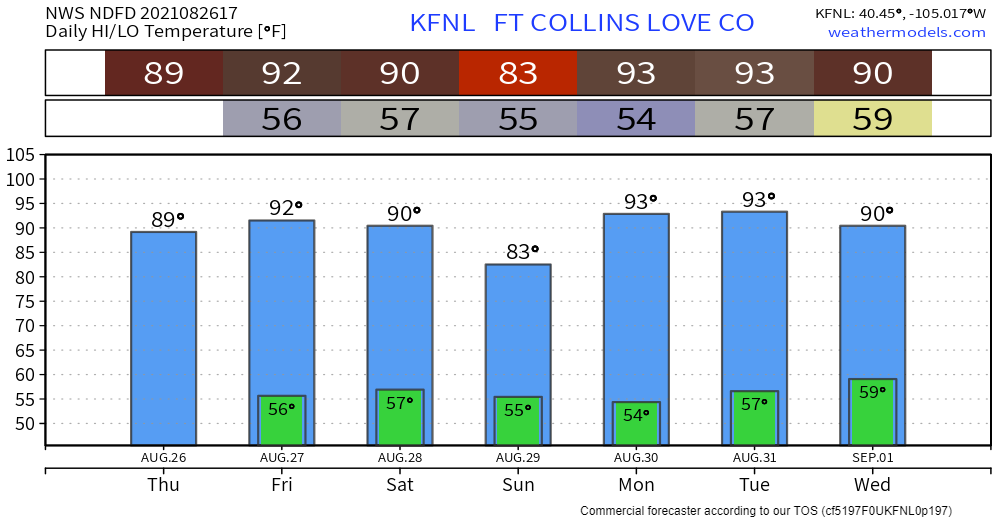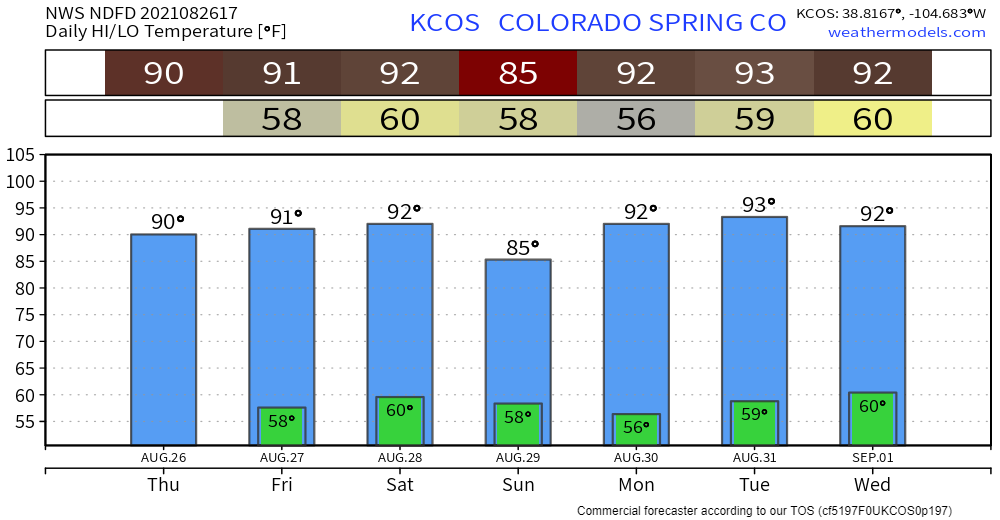 So, no it isn't much of a cool down but is part of a series of cooler systems that will be moving through in the next several weeks to prepare us for fall.
During the next week, the cooler air will have a bigger impact on our neighbors to the north in Montana and the Dakotas which will be cooler than average for the week: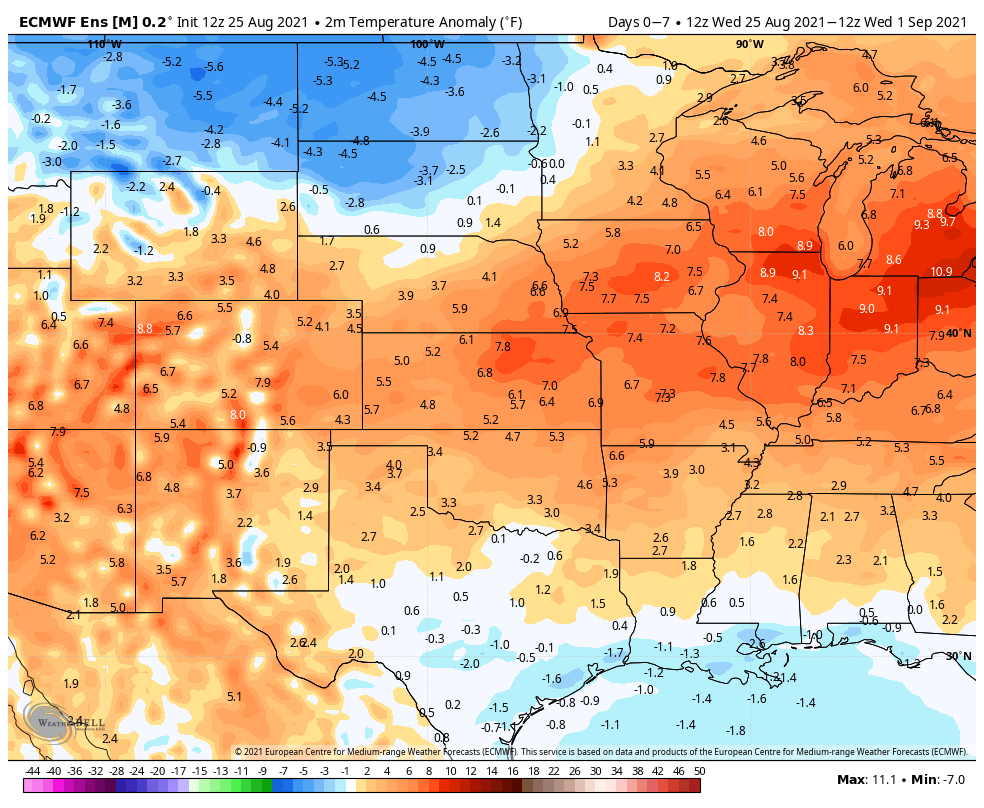 That cooler airmass will possibly settle in over Colorado for Labor Day weekend, which, at least now, appears to be near to and cooler than average.
Let's turn away from temperatures for a moment and look at moisture.
Drought across portions of Colorado remains. During the past week we did notice some abnormally dry areas near Denver disappeared thanks to some of those severe thunderstorms that blew threw last week.
The latest drought monitor, released today, is here: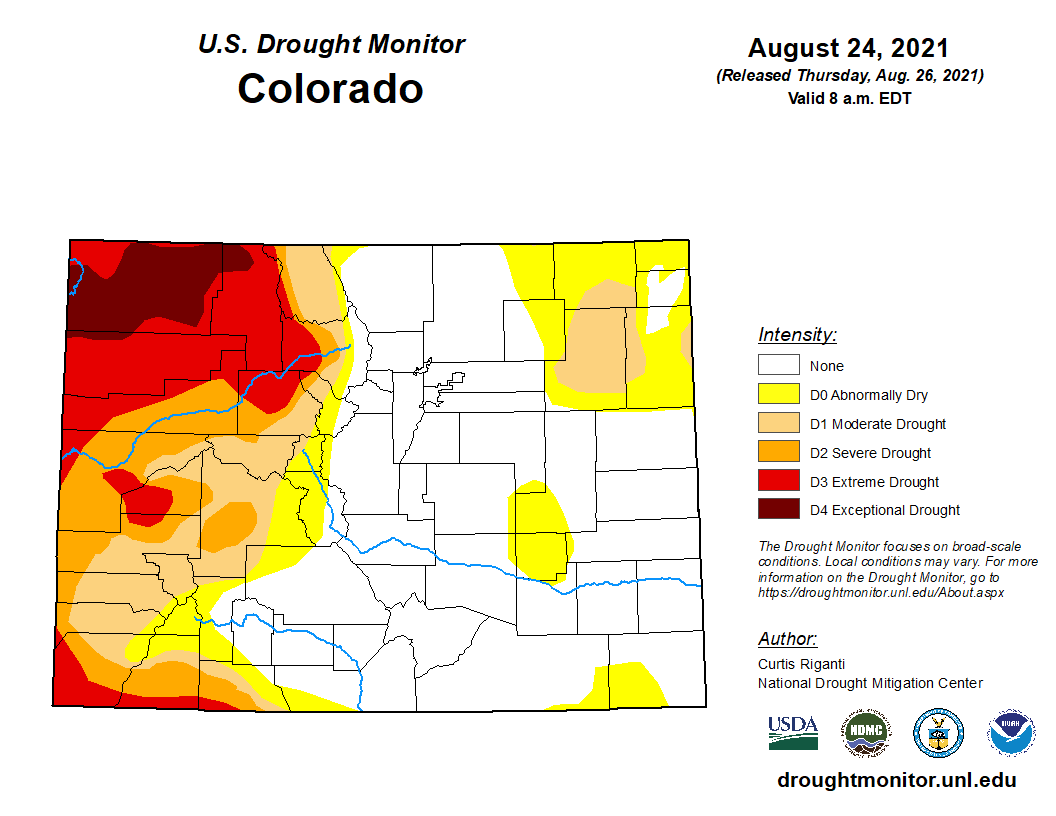 From a drought perspective, we may see things remain as is with little notable changes for the next week.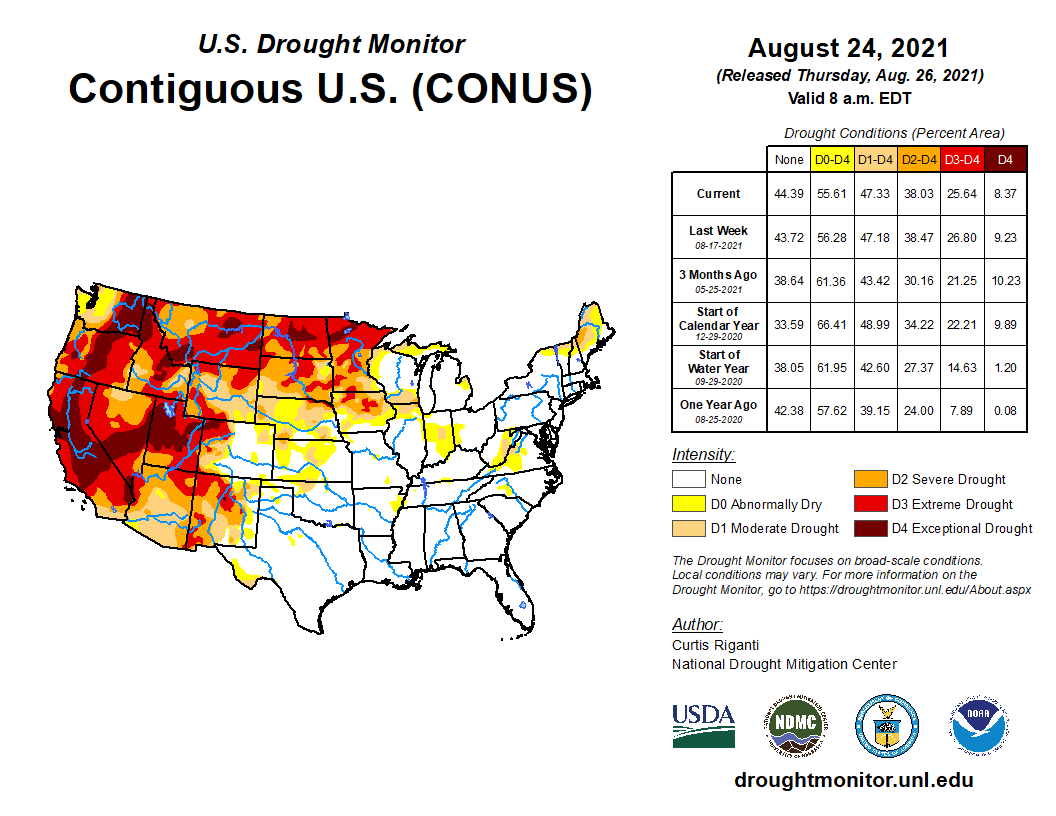 Colorado's eastern plains are on the fringe of wet weather that will be moving through the plains and Midwest.
This image shows the estimated amount of rainfall above or below normal through next week, most are near to and above normal.