A couple of changes, cooler and wetter weather, kick-off today and will run through the Labor Day weekend.
The biggest change for the state overall will be cooler temperatures to end the week.
Today, the mountains will be cooling off. Thursday, the metro locations and the plains will feel temperatures taking a dip, too.
Denver, racking up more 90-degree days will feel 80s for awhile - much more seasonal.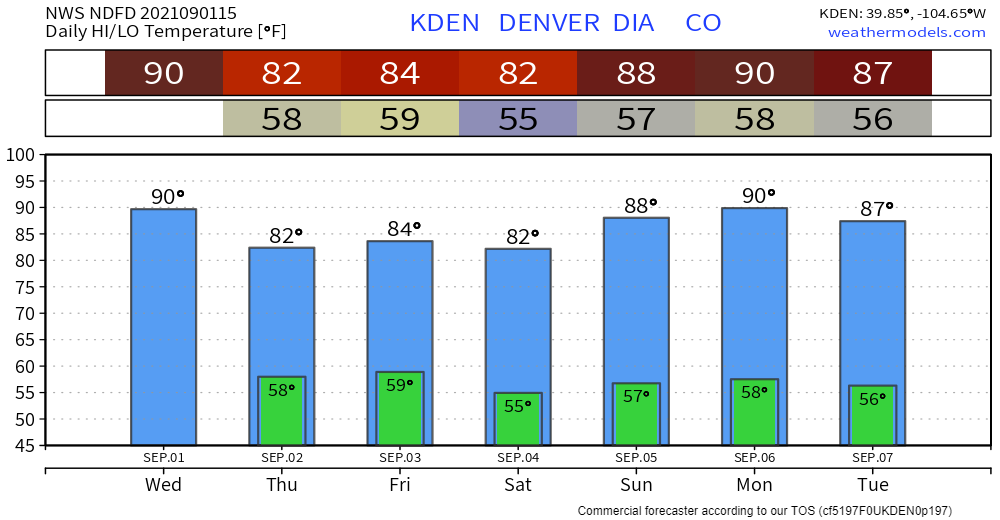 For parts of the mountains, frost will be possible during Labor Day weekend. For an example, the daily highs and lows for Leadville: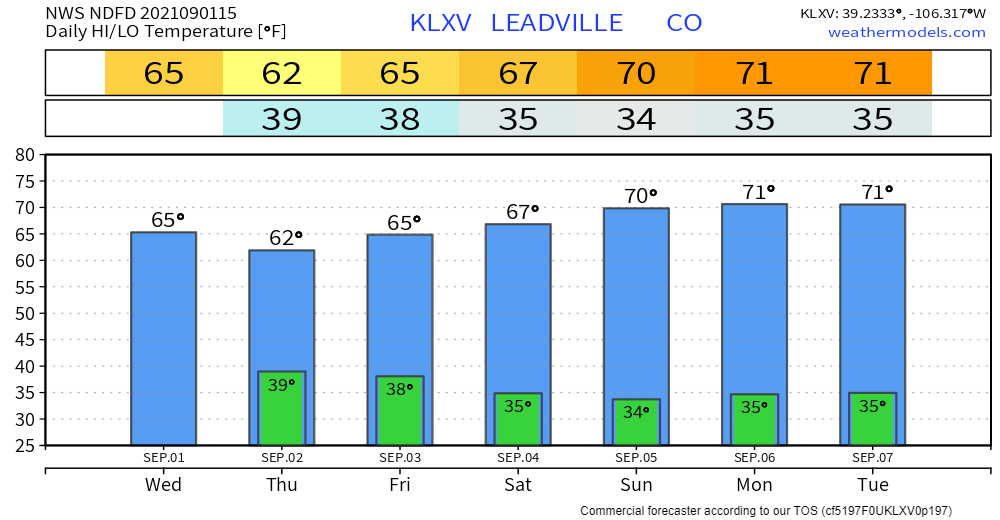 That's cool enough to support snowfall in some cases, however, mostly isolated to the highest peaks this time. If you are a fan of snow, there's a better chance for snowfall coming within a day or two of September 15th.
Although the temperatures will be nearer normal for a few days, the rainfall in the mountains may not be and could be heavy enough to cause flash flooding, mud and rock slides.
Let's begin the rainfall outlook.
First, an animation of possible rain showers (and some snow on the peaks) from midday Wednesday into Friday morning.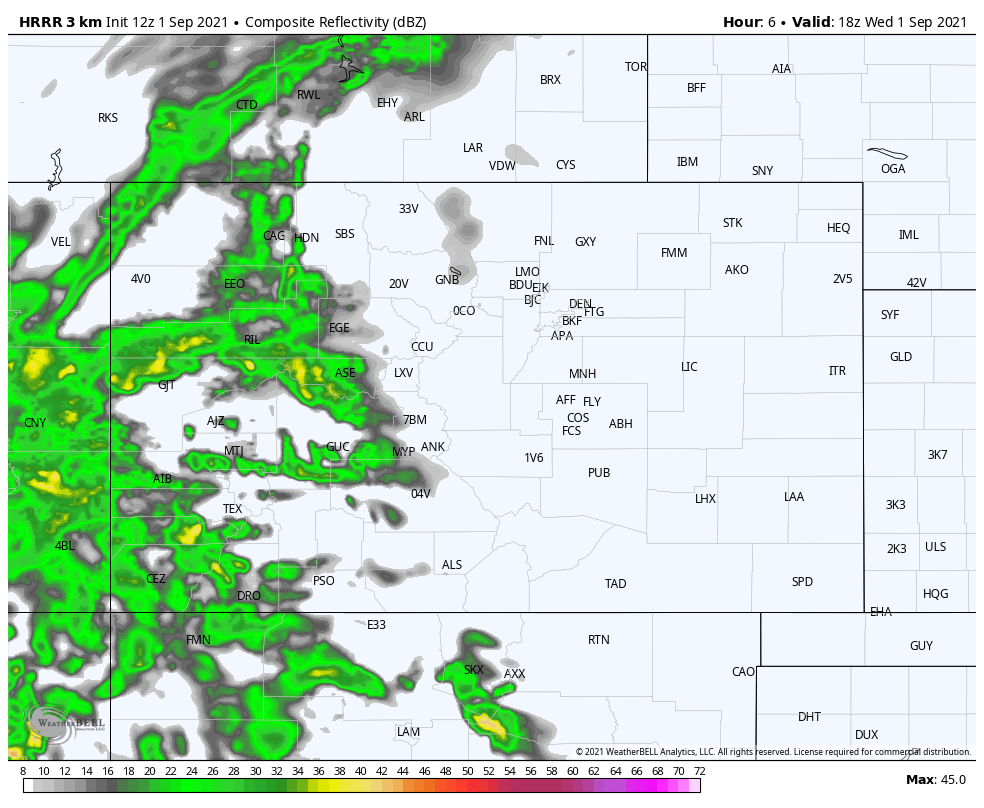 For Denver, an hourly timeline of the rain chance:

When you sign up for Weather5280, you can have access to your locations hourly planners. Your homepage can be set to show you the hourly forecast for any location you choose, like mine which I have set to Castle Rock: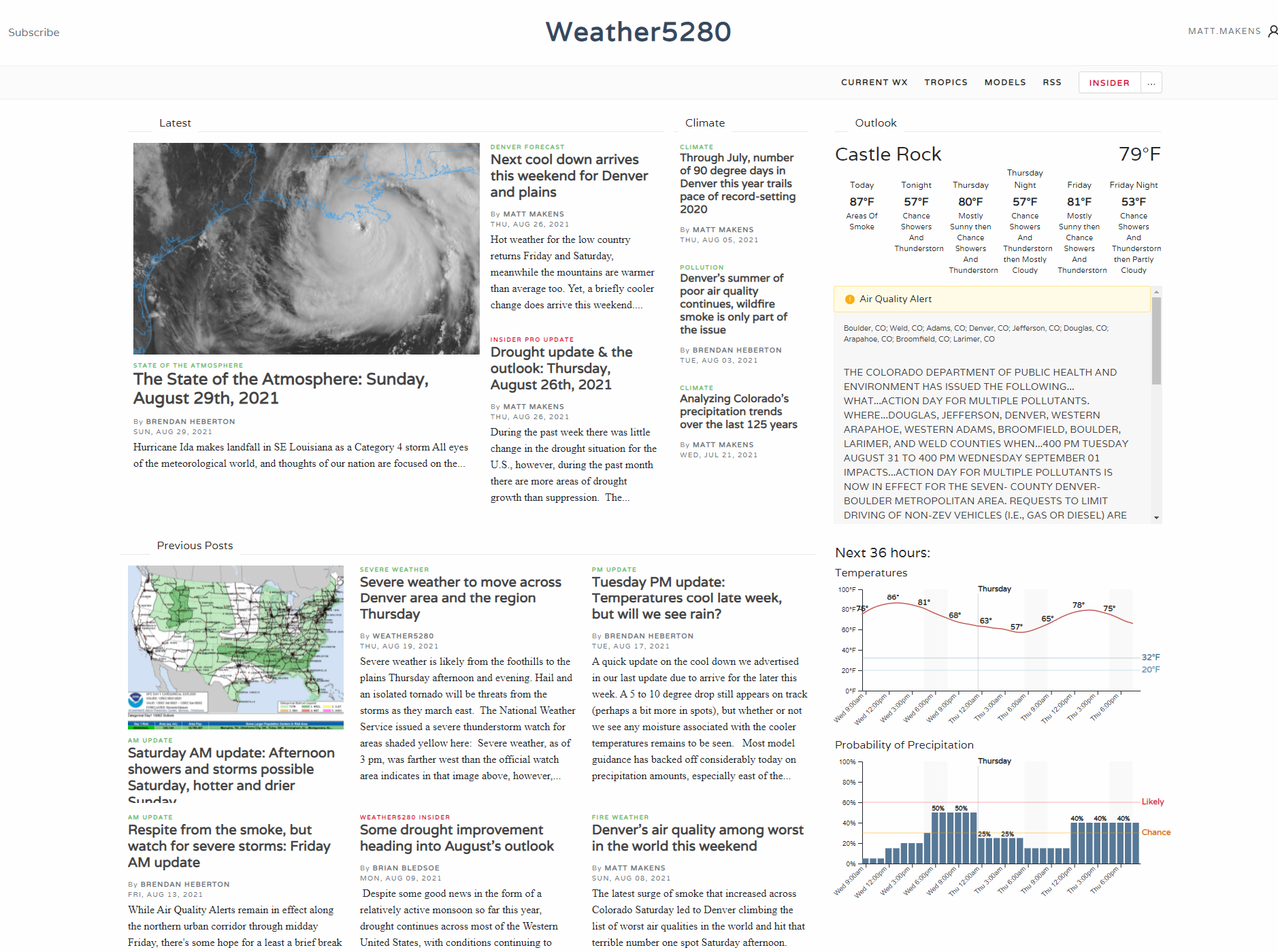 Denver's hourly planner shows rainfall chances below 50 percent, however, the mountains do have a much higher chance of rainfall as you could generalize from that animation above. Further, the total rainfall will be higher in the mountains also.
Speaking of, here is the estimated total rainfall to come through by Friday morning.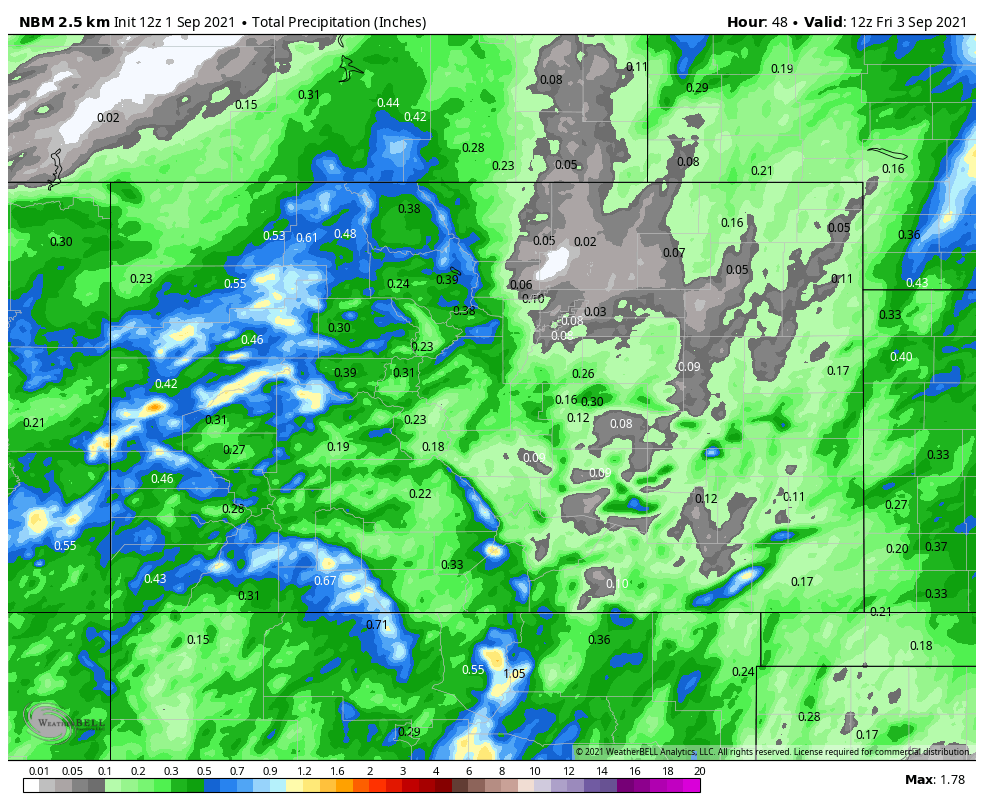 I'll zoom into some locations for a closer look at possible rainfall totals into Friday. First, Colorado Springs: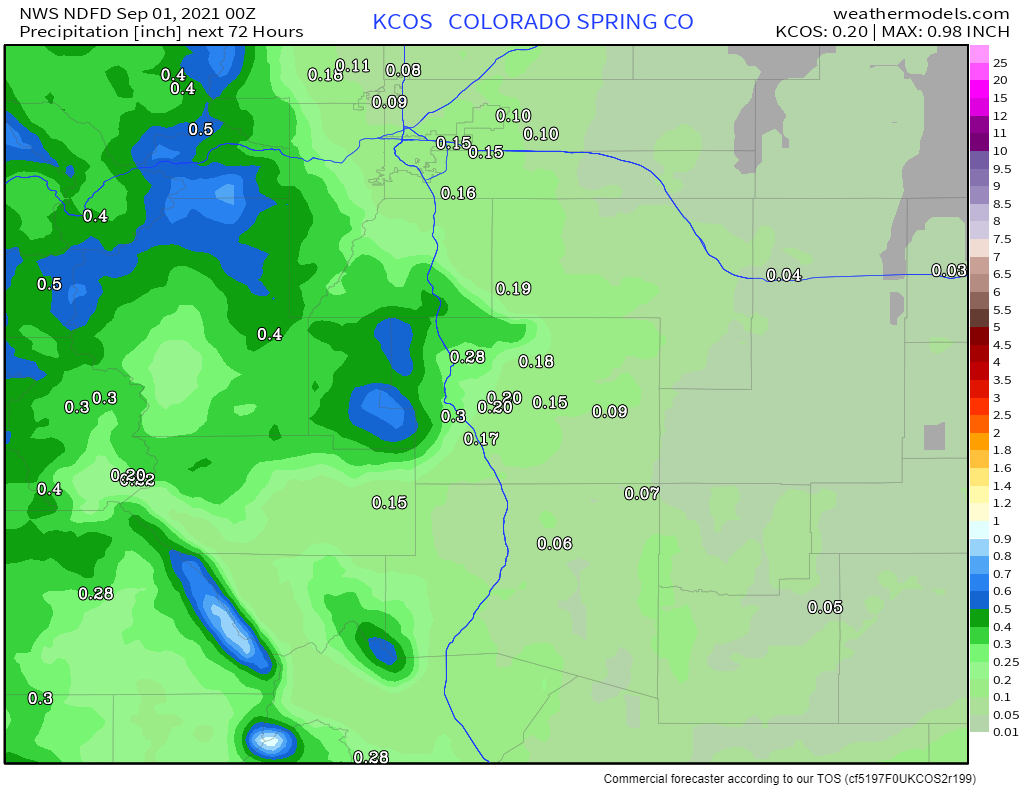 Fort Collins area rainfall: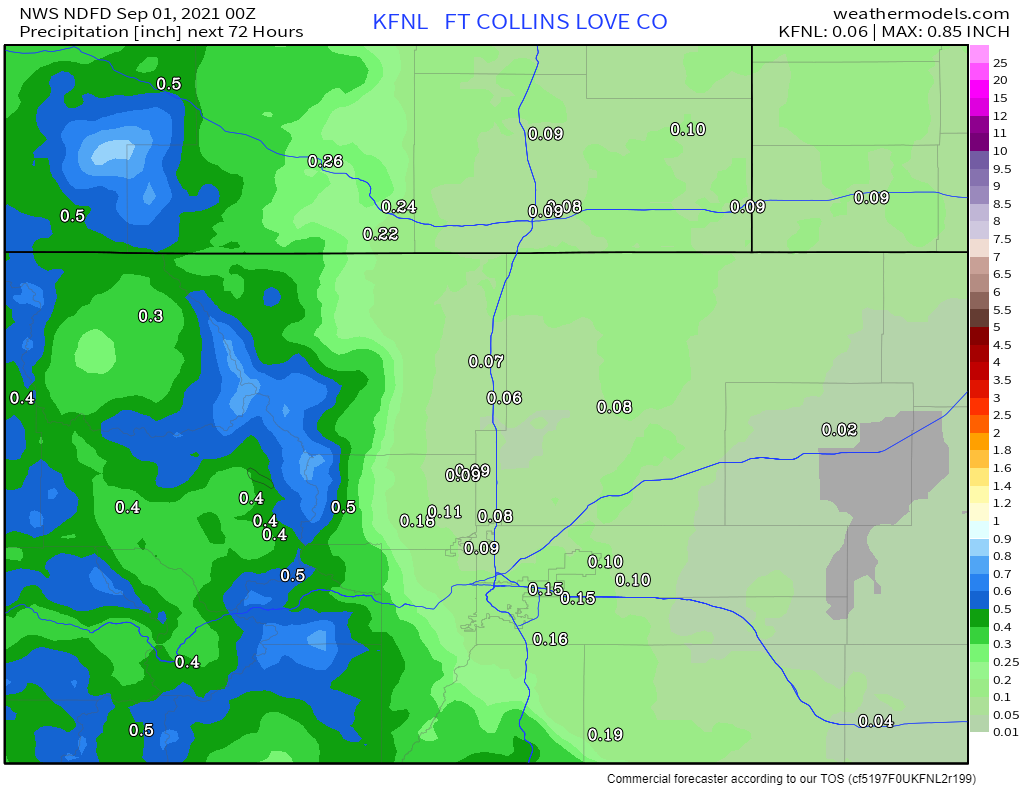 Steamboat Springs centered now:
Grand Junction: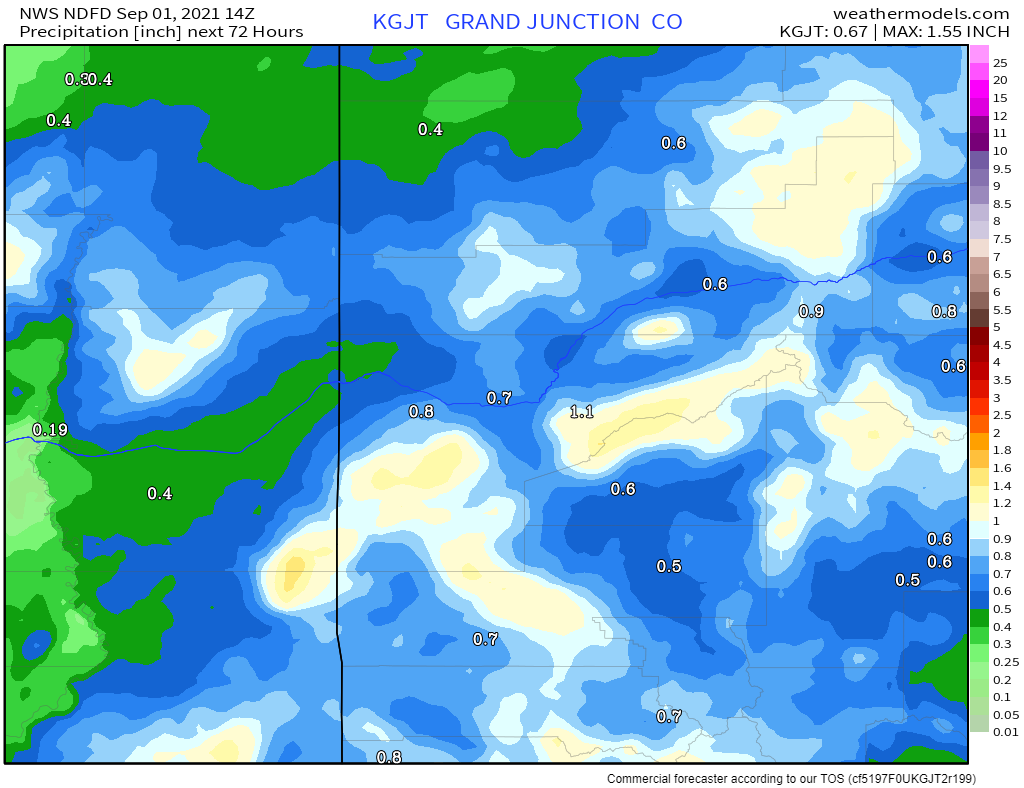 And, Alamosa for a final stop: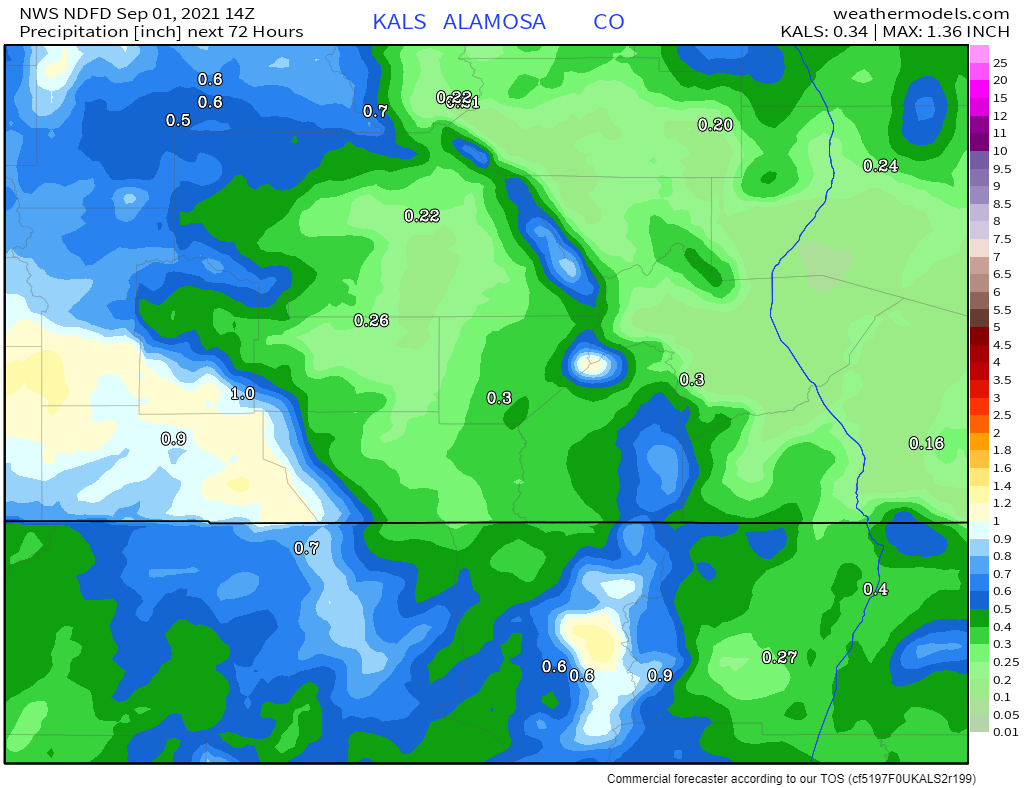 Clearly, the mountains are expected to be much wetter than the metro areas or plains. This may be too much water in a short time and, therefore, the mountains are in a slight risk area of flooding into Thursday morning.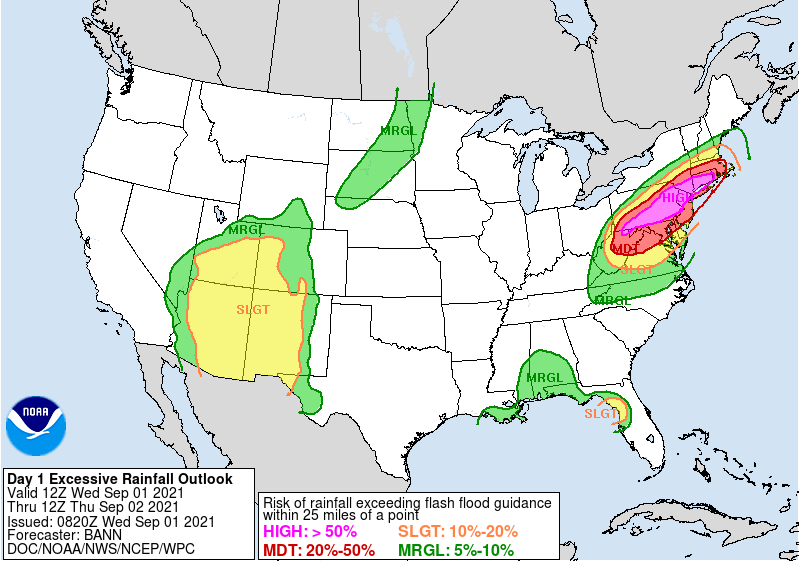 Followed by a marginal risk of flooding Thursday into Friday morning.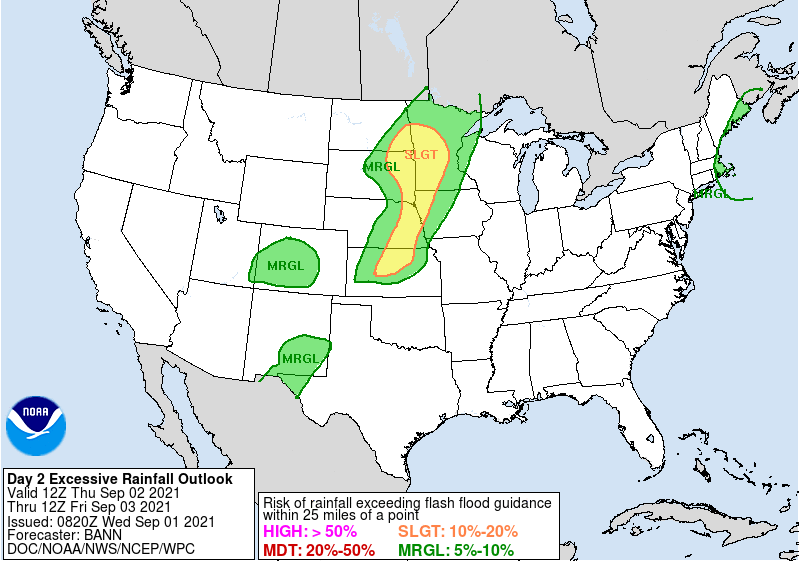 With those outlooks, the bulk of the rainfall is expected to fall through Thursday morning for the mountains.
Although worthy of a different post here in the near future, the water is much appreciated as Colorado's water year is in its final month and a large portion of the state is drier than average for the past year.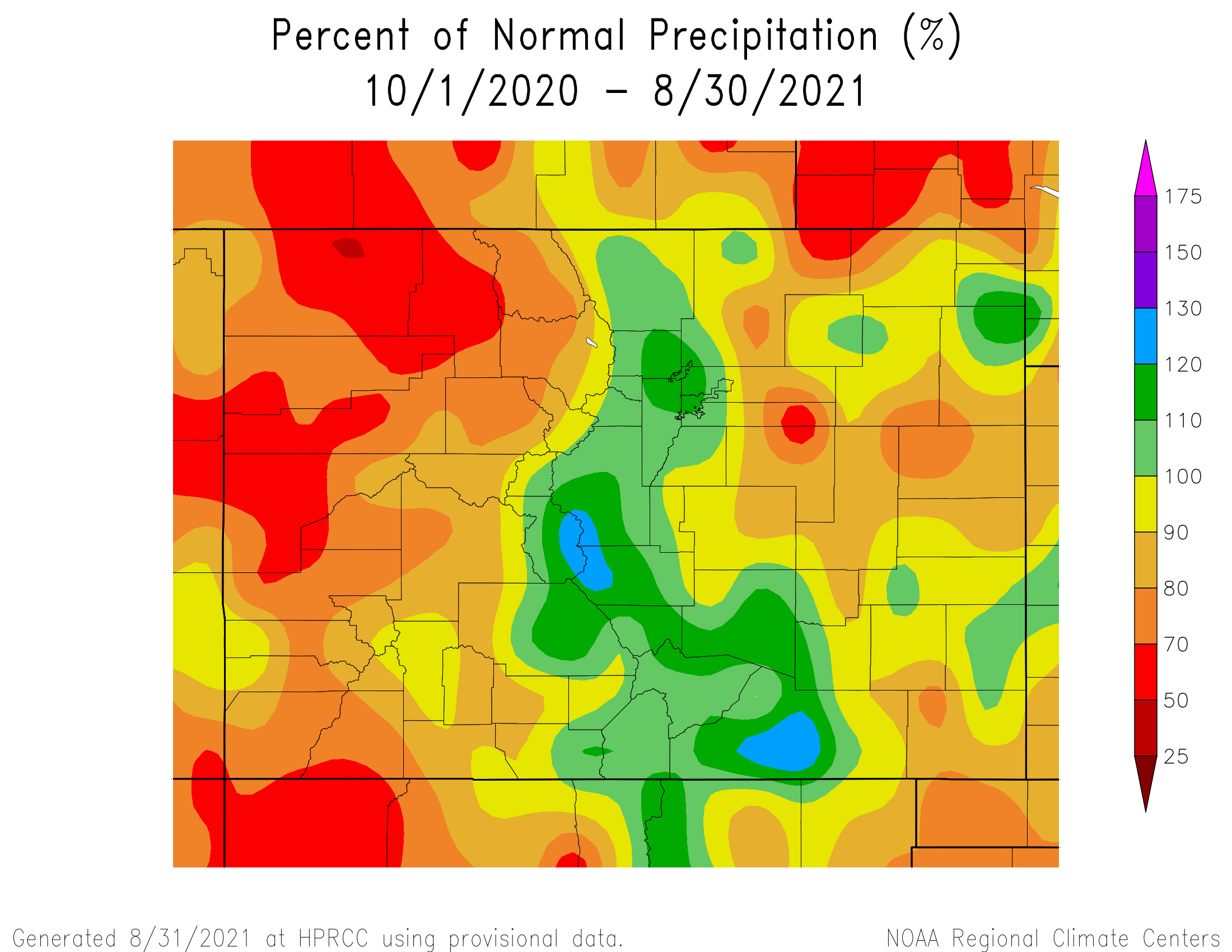 The west, in particular, has been the driest and the incoming rainfall will help.