Record heat in September has become something of a staple in recent years. Even last year, which saw one of the earliest snowfalls on record in Denver, boasted some extreme September heat as well. You can revisit the remarkable week in weather we had a year ago at this time below, when we went from triple-digit heat to snow in a matter of a couple days.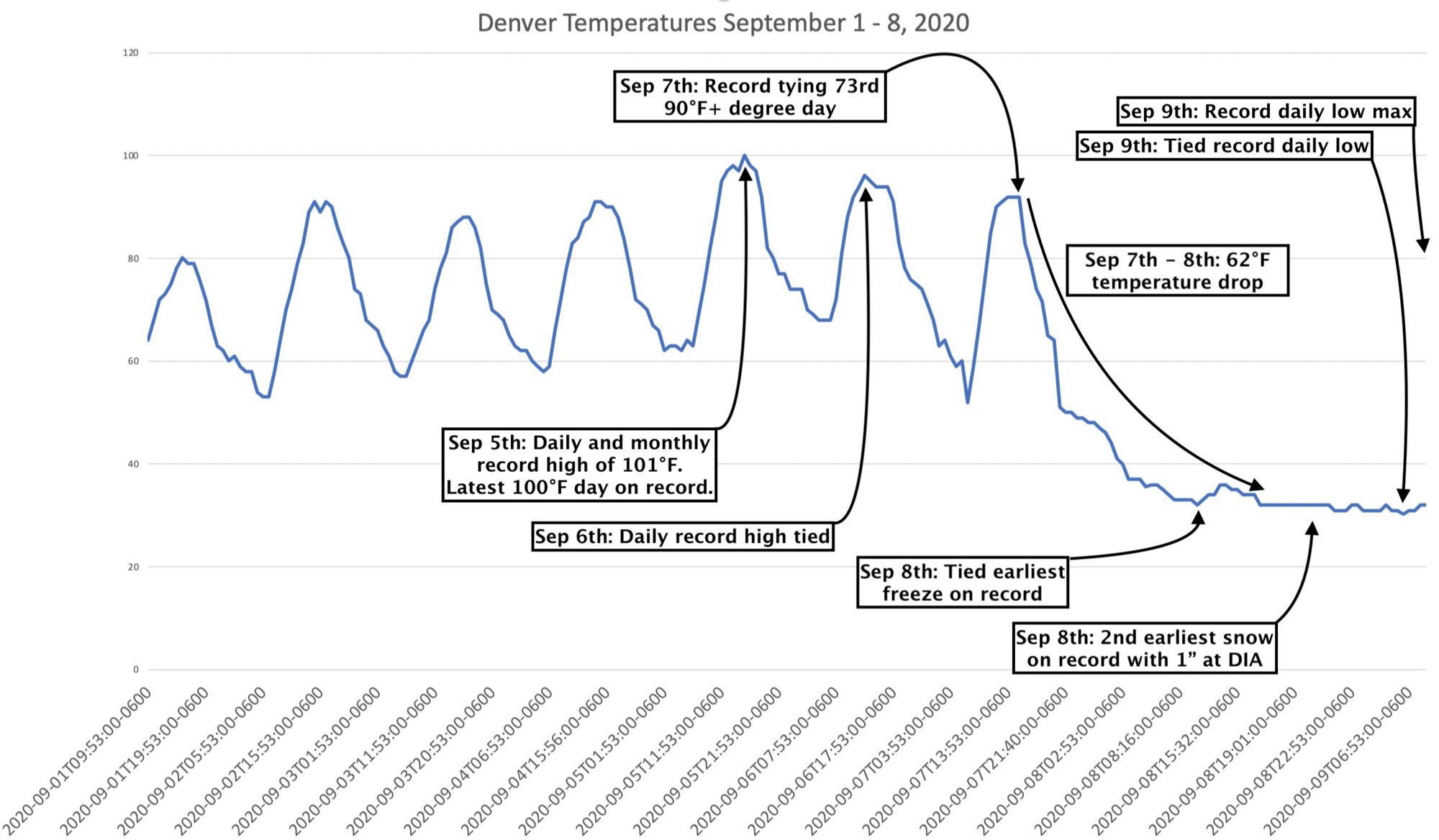 No snow is in the forecast for the area right now, but record breaking heat is.
Today's forecast high for Denver is 98°F, but it's quite possible we hit 99 or even 100°F is not out of the question. Needless to say, extremely hot for this time of year, where the average high is 83°F for September 10th.
The record high for the date of 93°F is almost certain to be broken, set most recently back in 2018 (but is as three way tie with 1998 and 1994). Today's forecast high is 5-degrees warmer than this.
While we don't expect Denver to set a record high for the month of September today (that is 101°F set last year), it'll be close! And, many locations across the state will be within a few degrees of tying or breaking their monthly record high. The National Weather Service in Boulder put together a good thread this morning showing monthly record highs vs today's forecast for many cities across the state, you can check it out here. Colorado Springs is currently forecast to come closest to their monthly record high, with a forecast of 96°F today, and a monthly record high of 97°F also set last year.
This is all thanks to a big ridge overhead and a rather amplified pattern across the CONUS. The ridge in place will produce record heat not only over Colorado but the entire region to end the week.
The early morning sounding today showed an observed 500mb height of 5950m over Denver today, which is a record for the date (5947m the previous max), and clearly in outlier territory for climatology: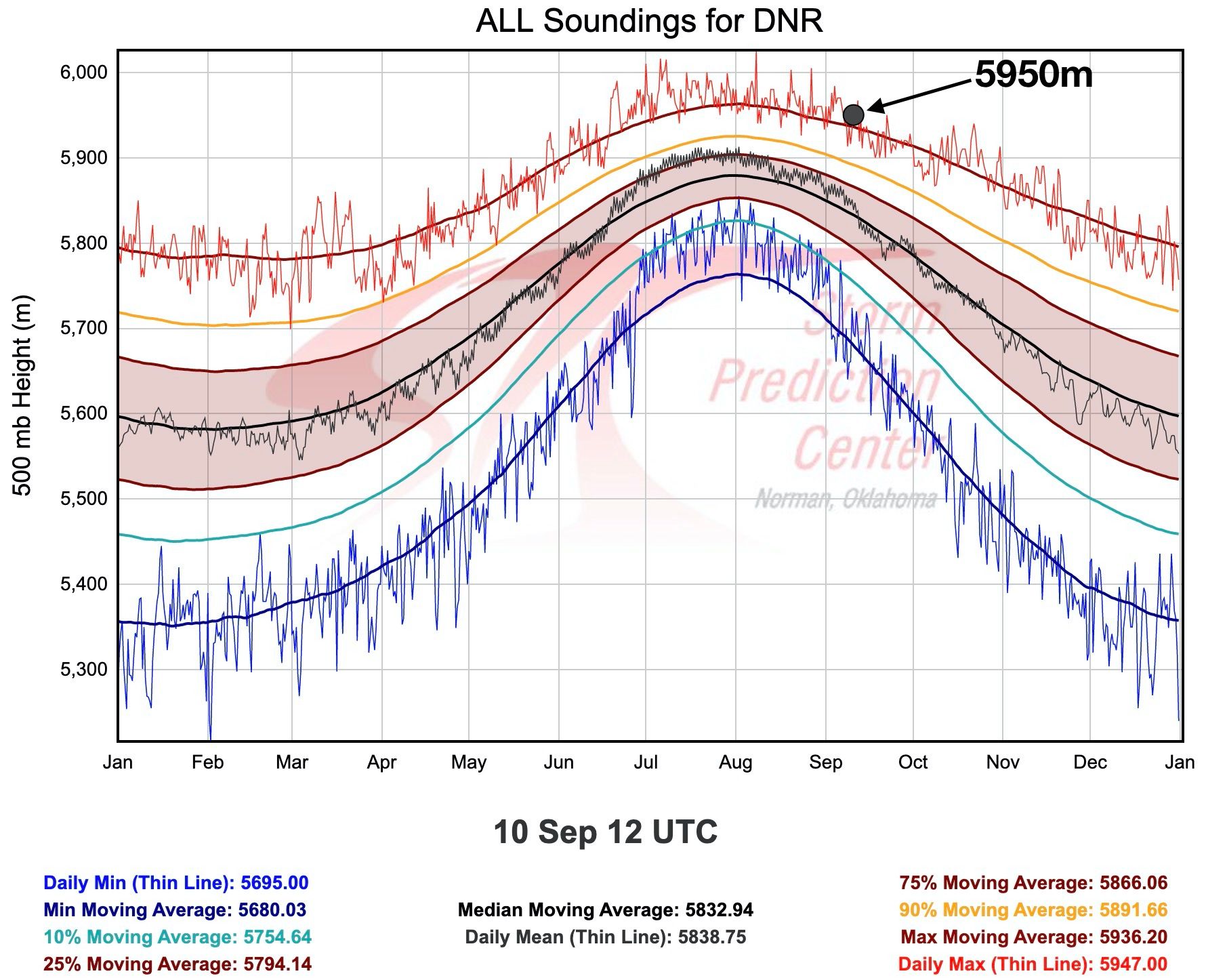 Looking at corresponding 2-meter temperature anomalies for today, and we see all the heat in place across the western High Plains and intermountain west. The coolest anomalies will be well east of our area today.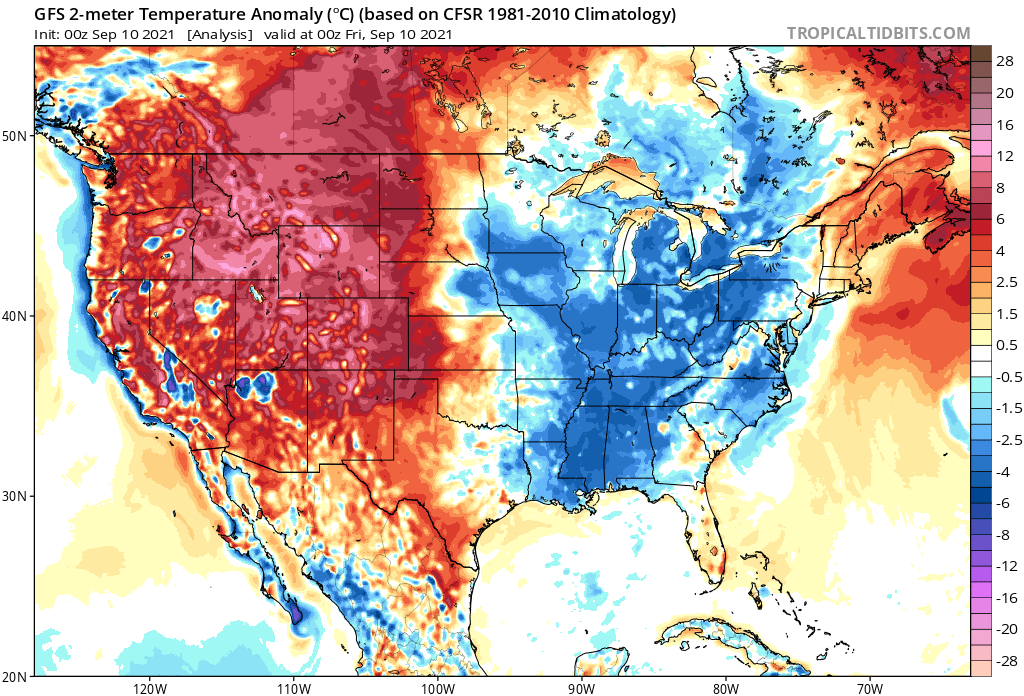 Temperatures are forecast to remain quite hot through Saturday, but the pattern does start to break down a bit after that. A nice cold front is forecast to move through late Monday night or Tuesday which at the very least should drop temperatures notably for a day or two, but could bring with it a bit of rain as well.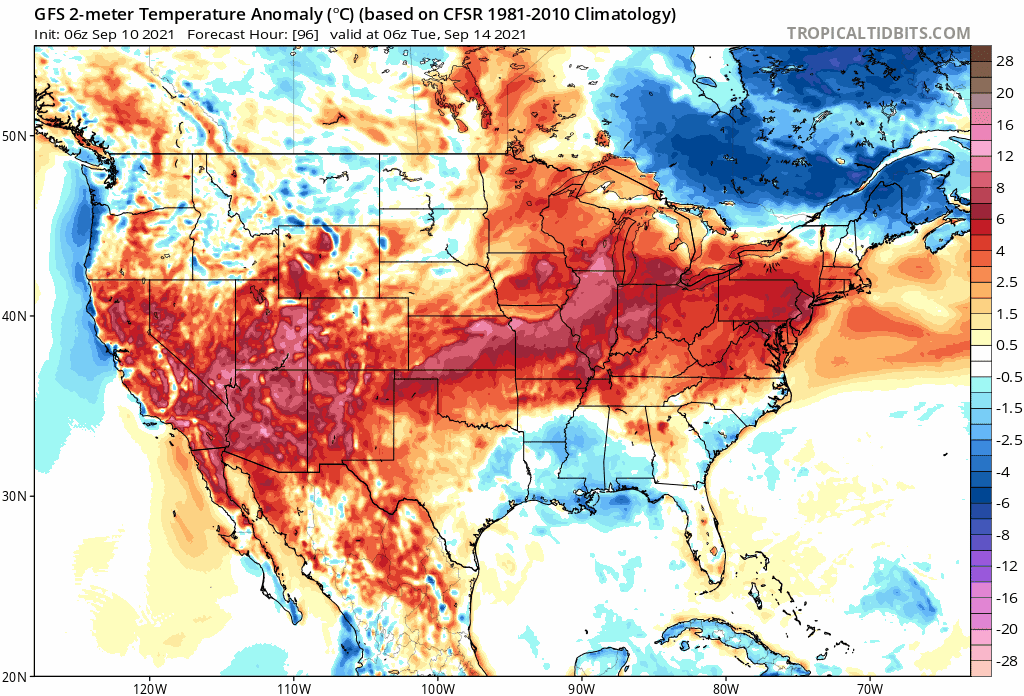 If we look ahead to the latter half of the month, we see the ridging that's in place today: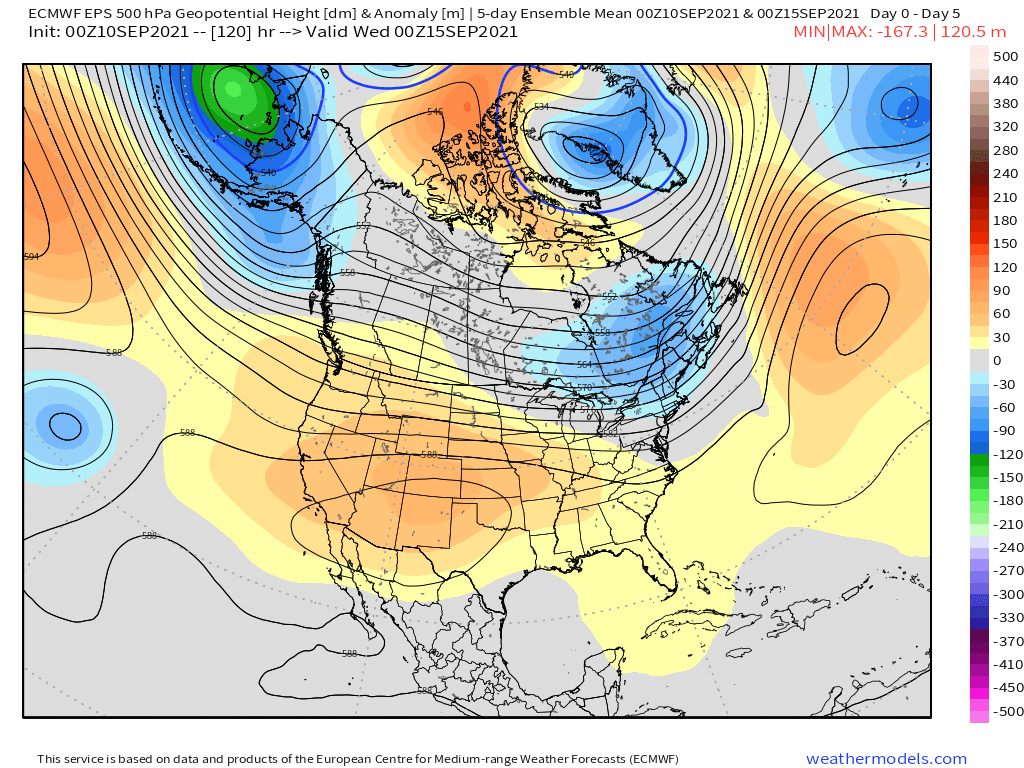 Could eventually give way to troughing, with anomalous ridging instead focusing off the west coast and over New England.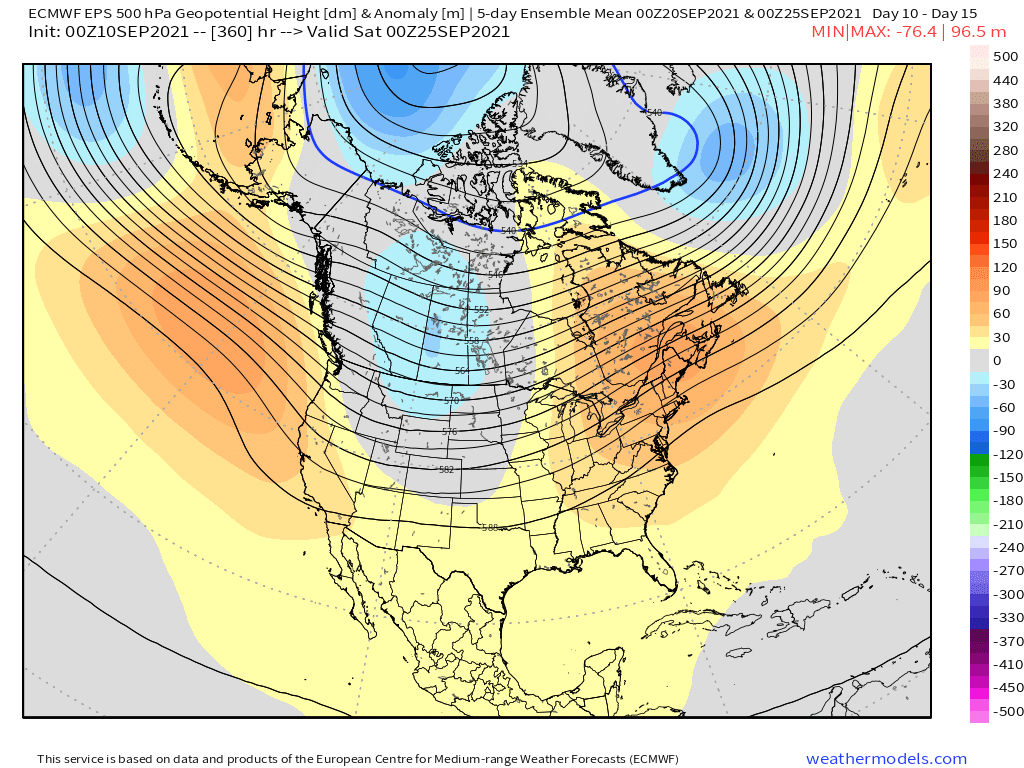 Should this hold true, one would expect to see some early season chilly temperatures move into the areas seeing the worst of the heat today, with late season heat taking hold over the northeast. We'll see!