A quick update this morning to take a look at the upcoming week, which will feature some cooler temperatures (though it's all relative when coming off the record heat we've been seeing) and at least a chance of showers and storms over the next couple of days as well.
The best chance of those showers and storms will come today and tomorrow along the Front Range, with about a 25 to 30% chance today, and closer to 45 to 50% on Tuesday.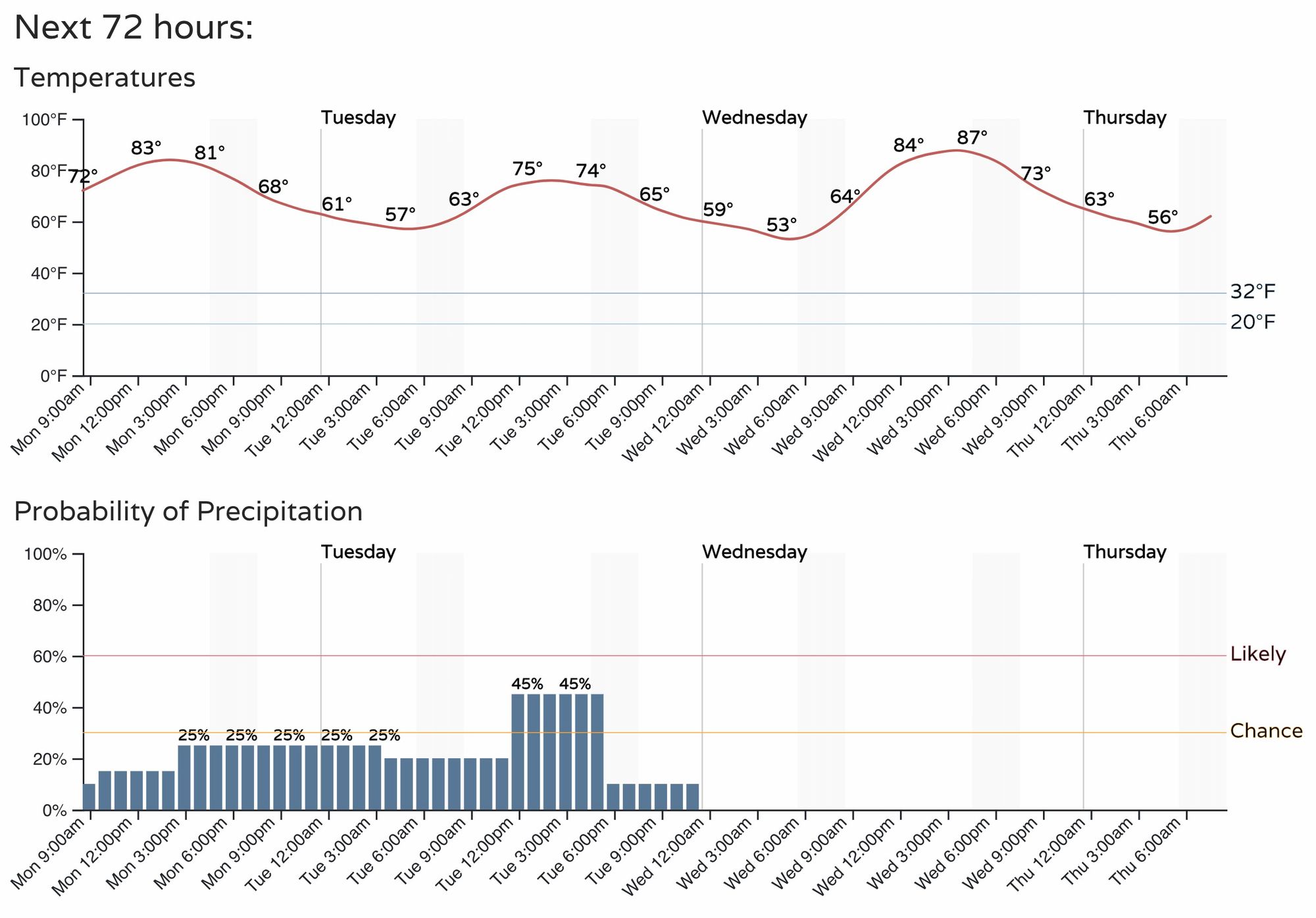 Somewhat remarkably, the "coolest" day of the week which is expected to come on Tuesday will simply feature near-average temperatures, with highs forecast to top out in the upper 70s for Denver. If we manage 80°F on Tuesday, and we may, we'll only end up about 1.5°F below the average high for the date, and will be right back to 7 to 10°F above average again beginning Wednesday.

Overnight lows will also remain near to above average through the week. Lows Tuesday night into Wednesday are likely to drop into the low 50s for Denver, which will certainly be a bit chillier than we have been, but still warmer than average for the date which is 50°F. By next weekend average overnight lows drop into the upper 40s for Denver, forecast lows are currently in the mid 50s for the city.
So, a bit cooler, and with that front it could be we see some showers and storms develop as well. Big time rainfall for the region? Not likely.
The European model has a Trace to maybe two tenths of rain for the urban corridor, foothills, and Palmer Divide through Friday (it all comes today and tomorrow):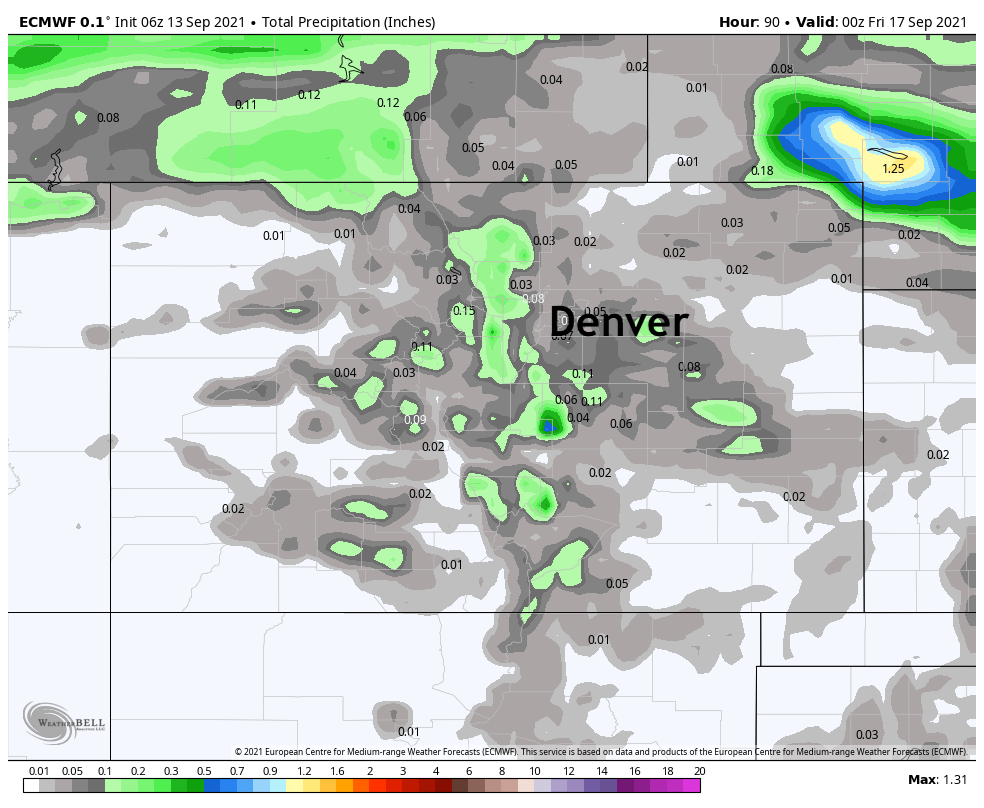 Our probabilities would agree, good chance we see some water fall from the sky today and tomorrow, not a great chance that it'll amount to much!

Now, the SPC does have northeast Colorado under its Marginal Risk for severe storms today and tomorrow, but storms becoming severe I think will likely be the exception, not the rule. Still, some gusty wind and even a bit of hail can't be ruled out if a few stronger storms are able to develop, particularly north and east of Denver today.
For Weather5280 Insiders we'll be issuing a high-level outlook of what we're watching for the next six months or so later today. Believe it or not, September marks the transition to the cold season around here, and even with record heat on our mind, snow and cold will be in the forecast before you know it!
With winter right around the corner, now is a great time to re-up your Insider subscription, or sign up for the first time here!