If you woke up early Friday you felt some cool air, the coolest in more than 100 days.
DIA was sitting in the upper 40s as of 7 am Friday where the last time a temperature in the 40s was recorded was June 1st.
The cool start to the day will continue with highs in the 70s which is certainly not a cold day but will be the coolest high temperature since late May. Denver is expected to hit 73 Friday before a significant warm up for the weekend.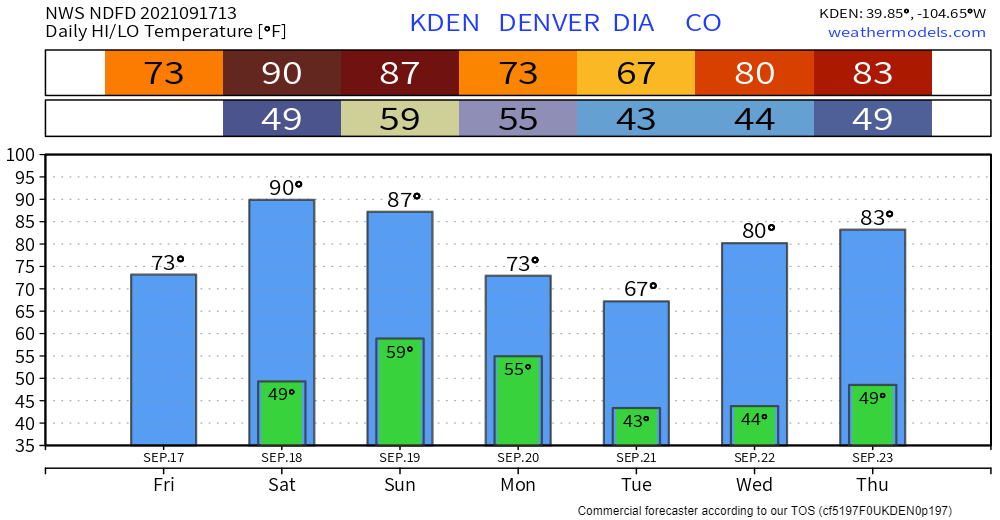 With 80s and 90s on tap for the weekend, the taste of fall Friday is clearly brief. Another shot of even colder air is expected early next week.
That one may keep the metro areas in the 60s for highs and morning lows closer to 40. That's certainly a fall-like feeling. However, we rebound quickly thereafter as temperatures warm into the 80s by mid-week.
There isn't too much moisture expected with either cool off. The mountains can expect more than the metro areas and plains. The notable moisture for the next week across the Central U.S. will fall well east of the area.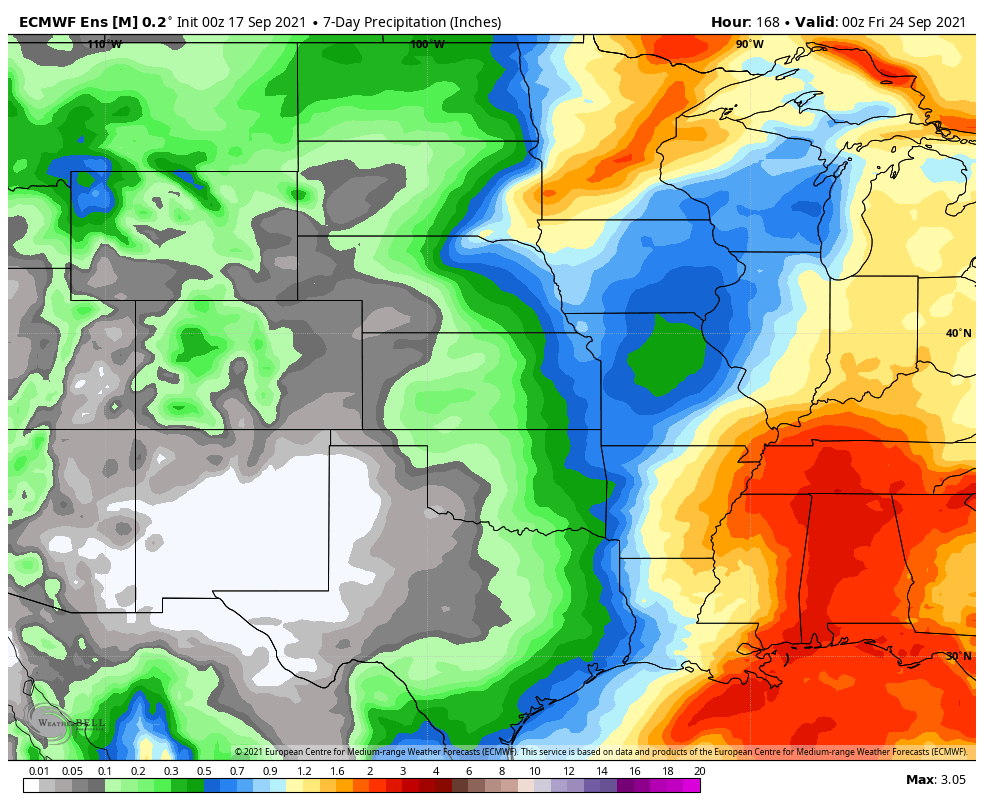 I'll zoom in and show you Colorado's precipitation the next several days.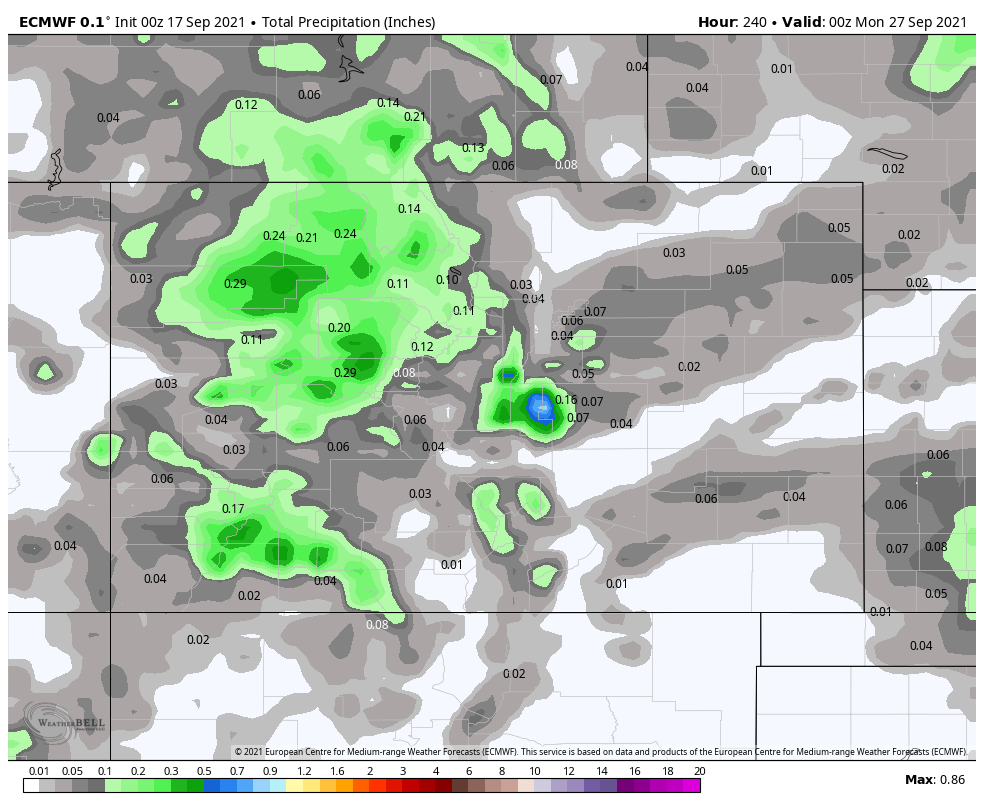 That's in either rain or snow form. Just snow shows a hint of snowfall in our mountains.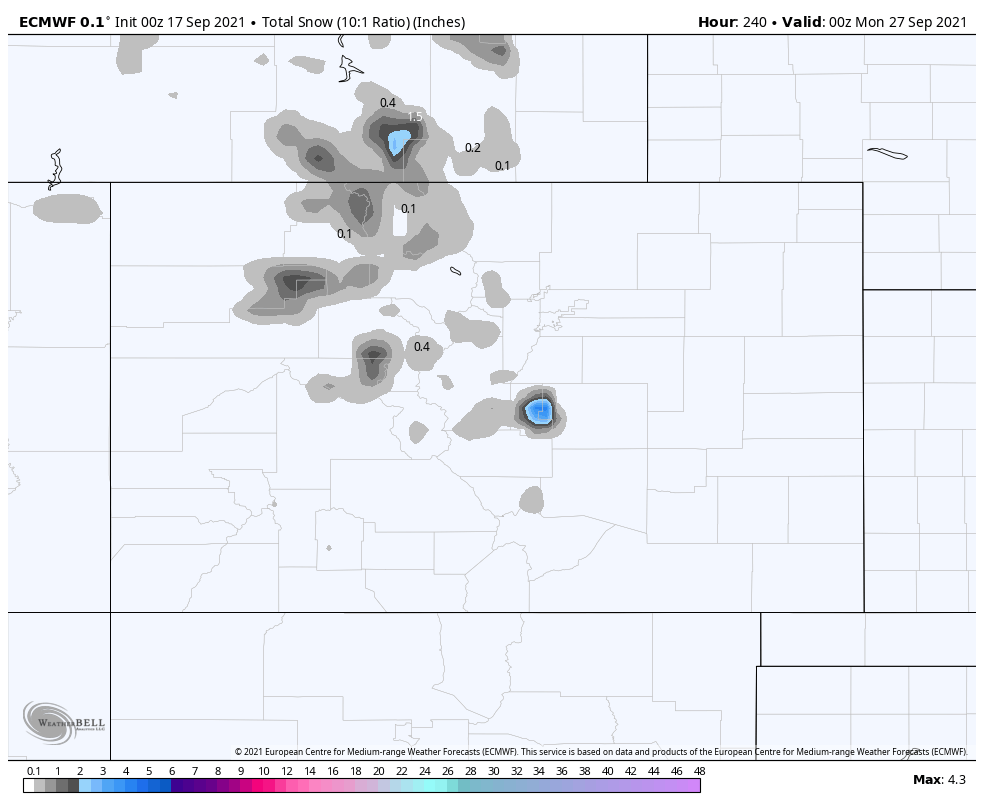 The Pikes Peak web cameras will be fun to watch later Monday to see snow flying up there.
We discussed in yesterday's post a bit more on the metro area's extended snow chances, which are low: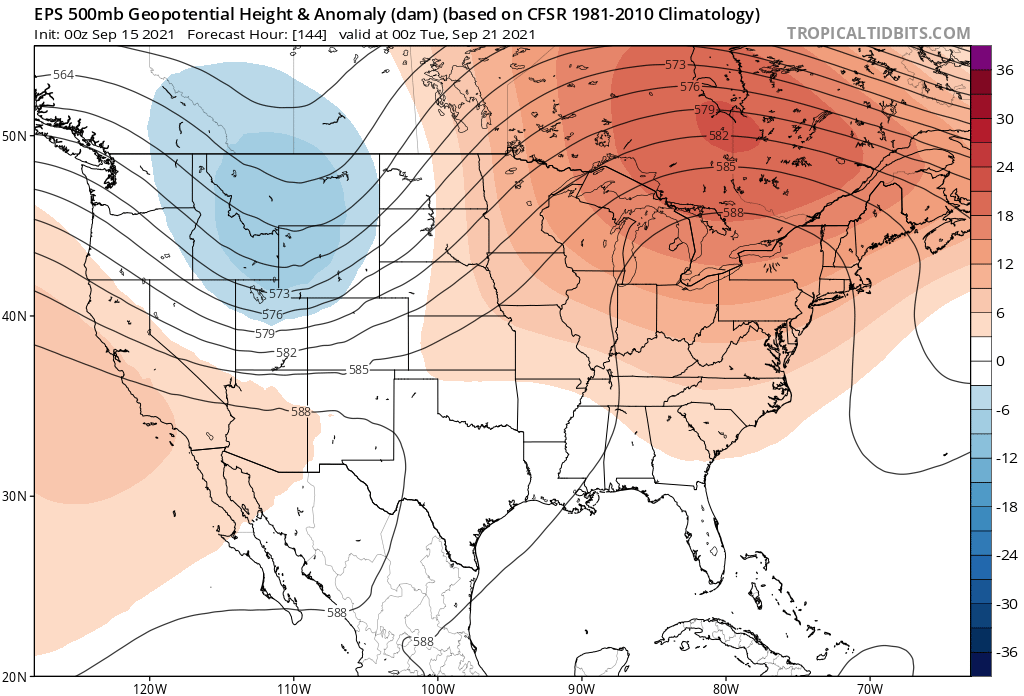 Enjoy the cool Friday: Warm weather fans, it's only one day. Cool weather fans, sadly it's only one day this time.