Wind increased Sunday ahead of a cold front that will drop temperatures pretty significantly for the early part of the week.
The wind from Sunday afternoon is mostly a westerly warm wind, but that direction shifts by Sunday evening to that of a north wind and cooler temperatures will follow - perhaps a shower or two, also.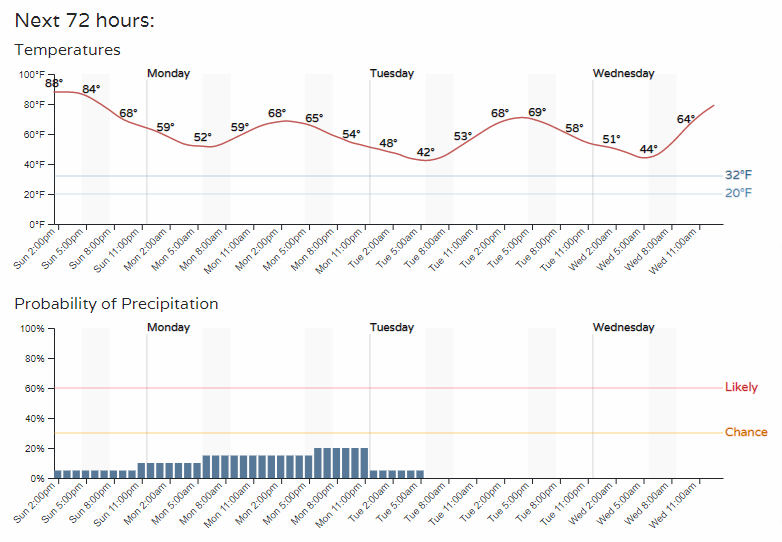 Monday's highs in the 60s will be the coolest highs since May 31st when Denver had a high of 61.
It was also the final week of May when Denver had lows in the lower 40s which is possible Tuesday morning for the city.
Elsewhere, overnight lows will hit freezing. Monday and Tuesday overnight lows are shown here: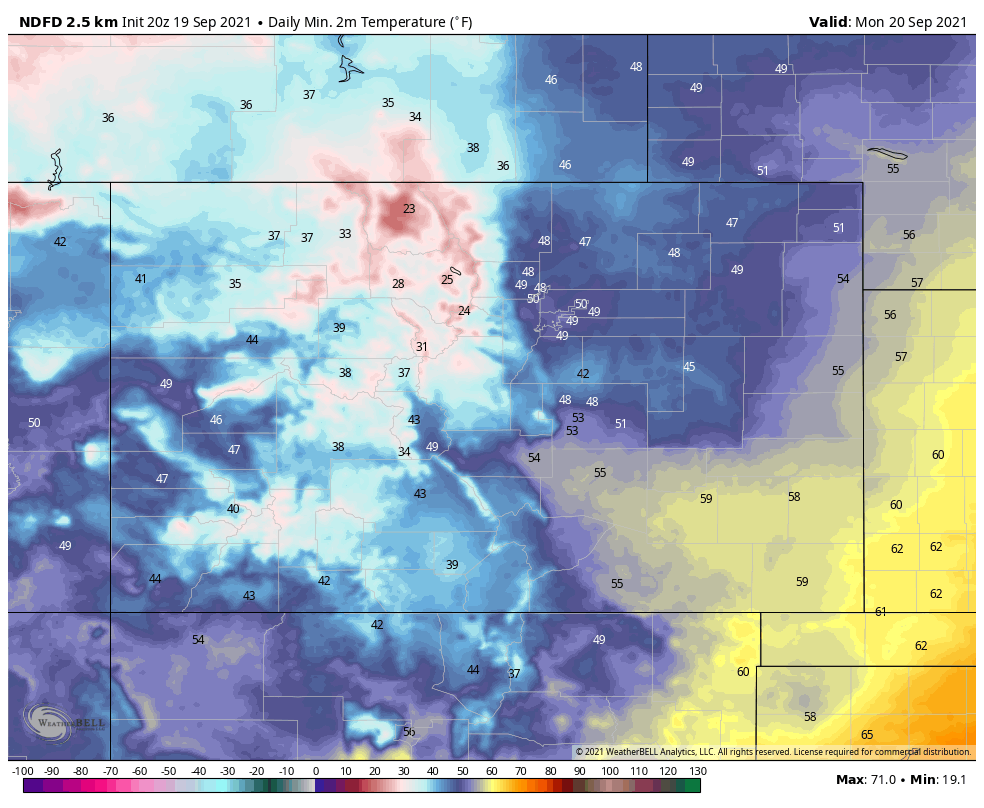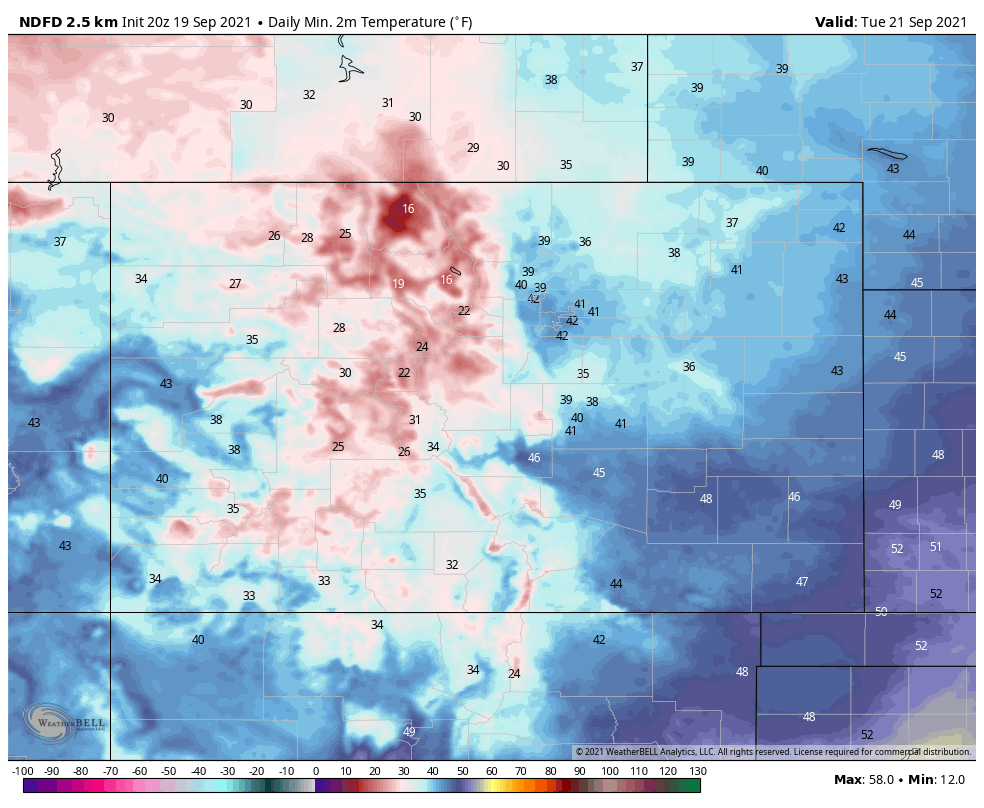 For many, the first freeze of the season comes with freeze warnings that are in place for the northern mountain valleys Tuesday morning (highlighted in purple here).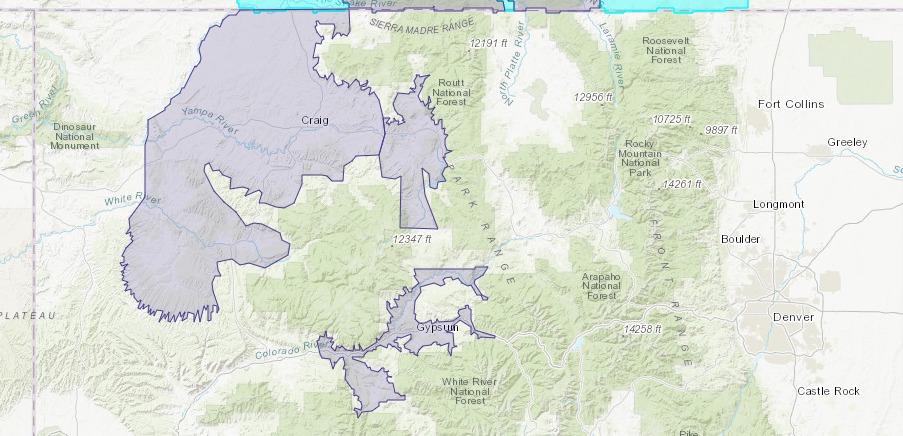 As far as high temperatures, Monday and Tuesday are both considerably cooler than the weekend. Monday and Tuesday's highs are shown.
Along with the cooler air does come some moisture, but not too much.
Showers will favor the northern mountains and valleys, just like the colder air. Total precipitation estimates are shown here: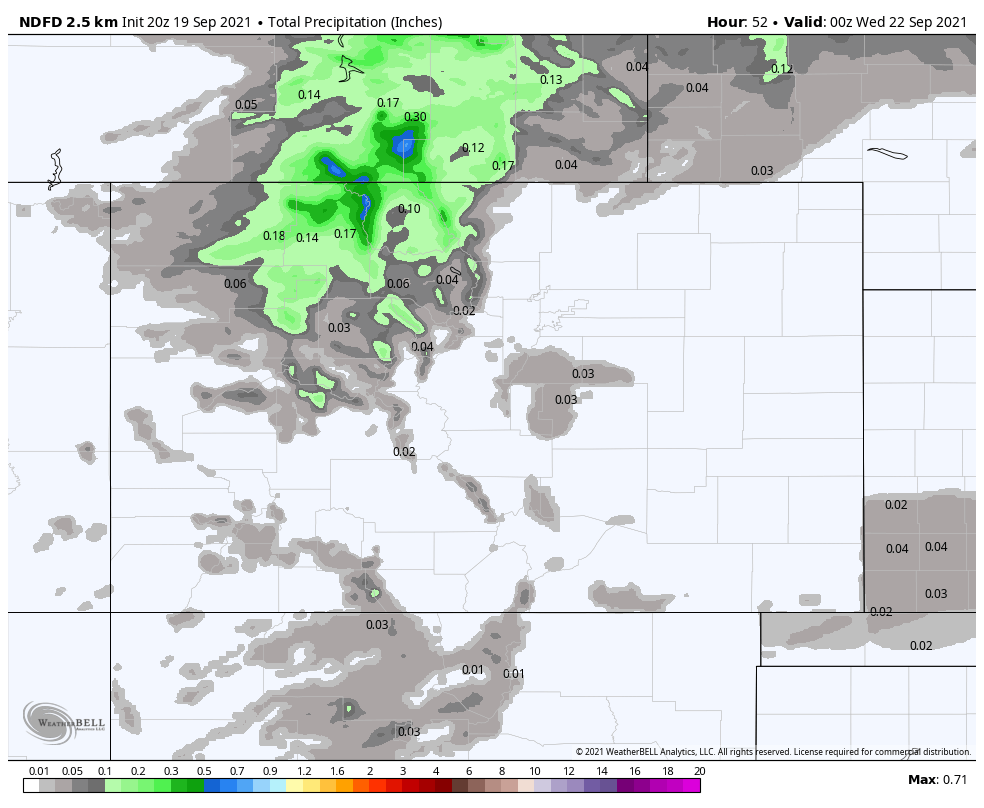 That's not much moisture. The highest total estimated is over 0.25-inch in North Routt County.
As far as snow, meh...only a little bit for the peaks.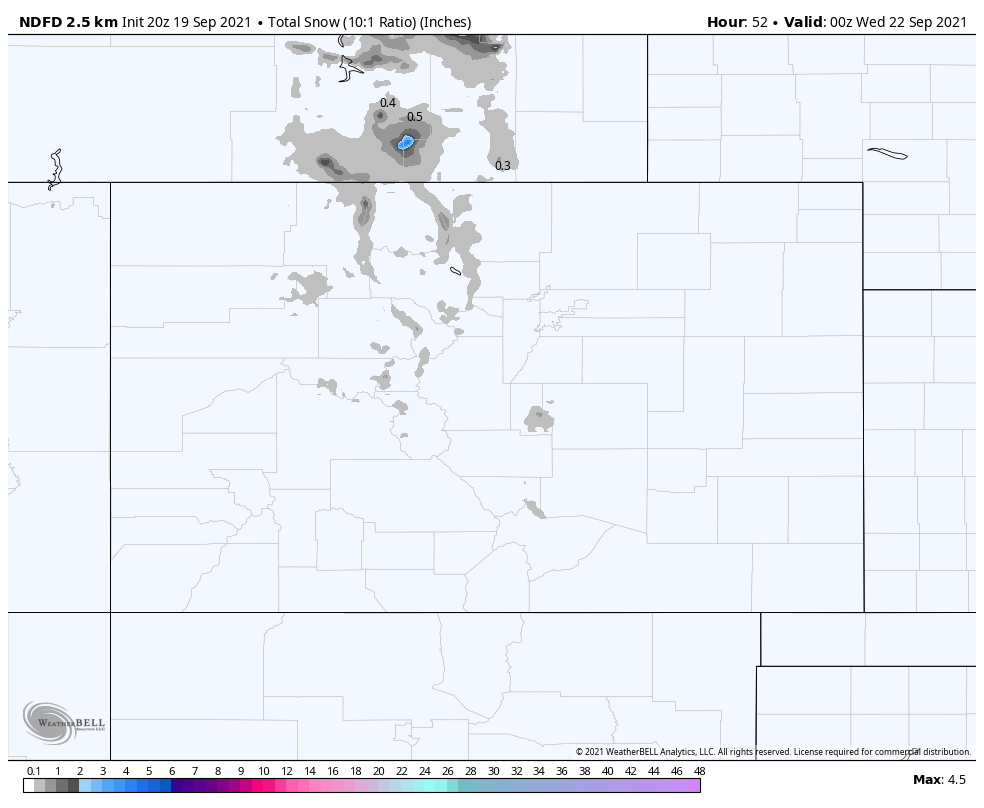 So, this is mostly a change in temperatures to come through rather than much of a moisture producer.
The early week cool off doesn't last but a pair of days, seasonal temperatures return quickly across the state.
By Wednesday, right back to the 80s for Denver.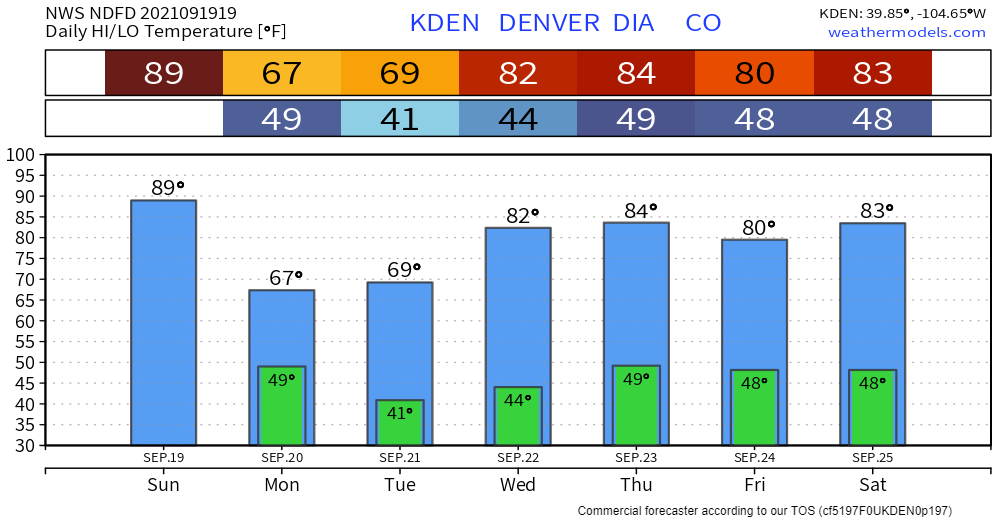 Enjoy the fall-feel early in the week. Speaking of fall, we usually catch snow before long. Look for our guess the first snow contest to start tomorrow and includes a 1st place prize valued at $500!