The past week was very quiet across the region, but this week will bring the first strong cool off of the season including first frost and freeze for many locations as well as rain and snow to Colorado.
Top line: Be sure sure protect any plants you want to save from frost and freeze as early as Sunday night! Frost advisories are posted for parts of the metro area with lows in the 30s. Details are below along with a quick look at rain and snow areas.
We brought this weather change to your attention last week, and we remain on track to have a cool week ahead. This same article included information on your local first freeze and frost dates.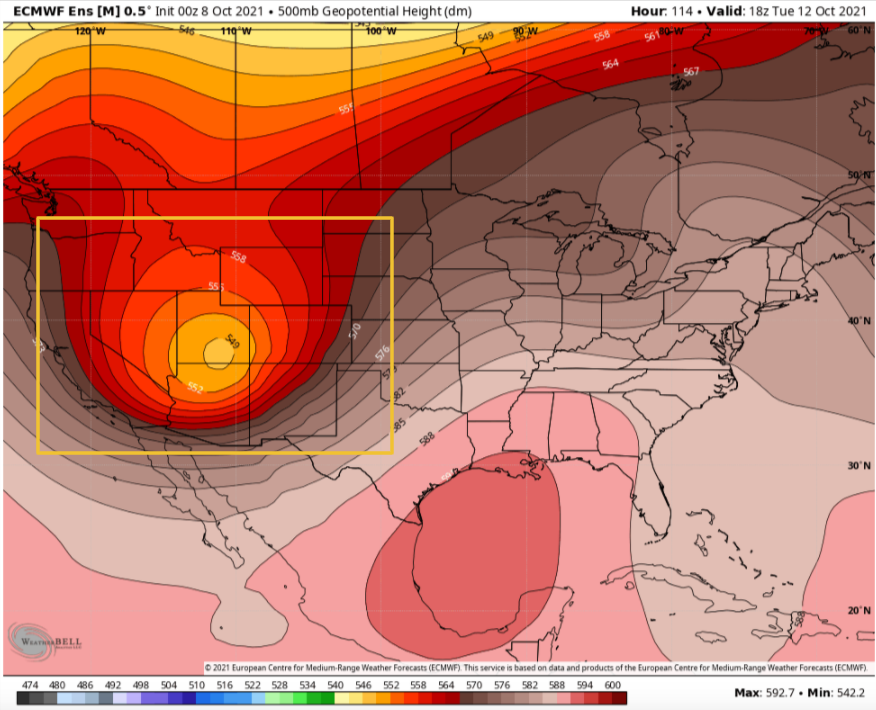 The highs and lows for the week ahead in Denver:
Note, several mornings will be frosty if not frozen!
There is, as of Sunday afternoon, a frost advisory in place for these blue highlighted zones from 2 am to 8 am Monday. And, the purple zones out west represent a freeze warning from 1 am to 10 am Monday.
Additional frost and freeze warnings are expected throughout the week.
With these cooler temperatures will come a chance of moisture.
In total, the state may receive the following estimate for total precipitation through next weekend: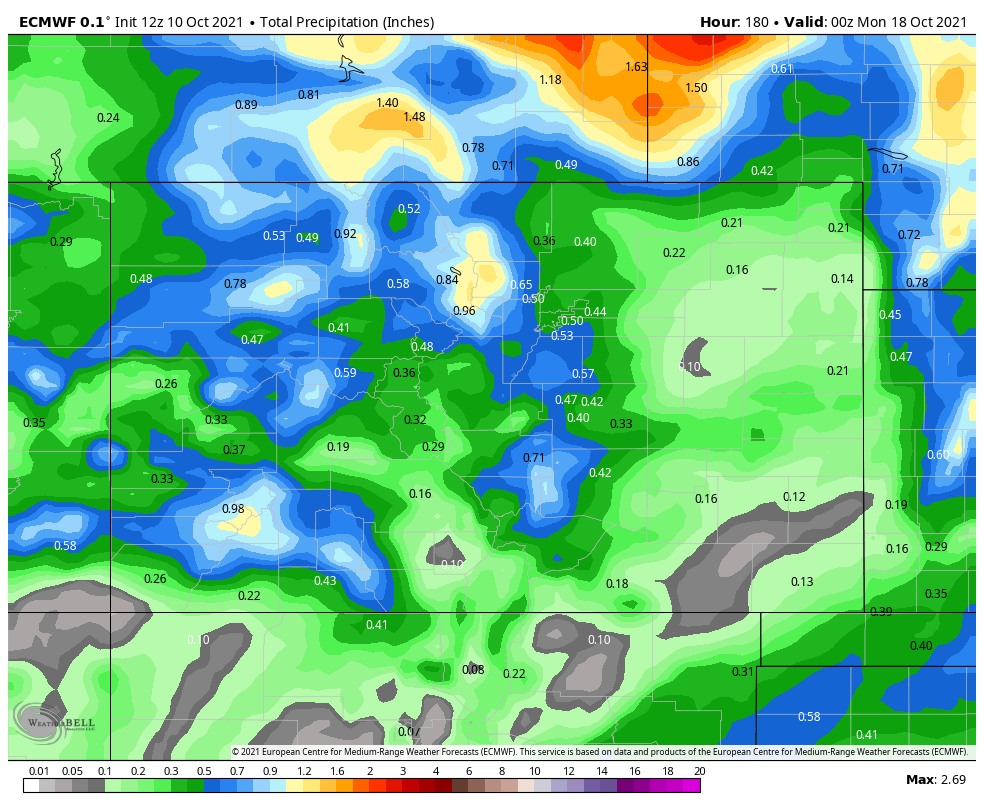 Of that, some areas may see snow, with the best chance for the urban corridor to see our first flakes of the season coming late in the week.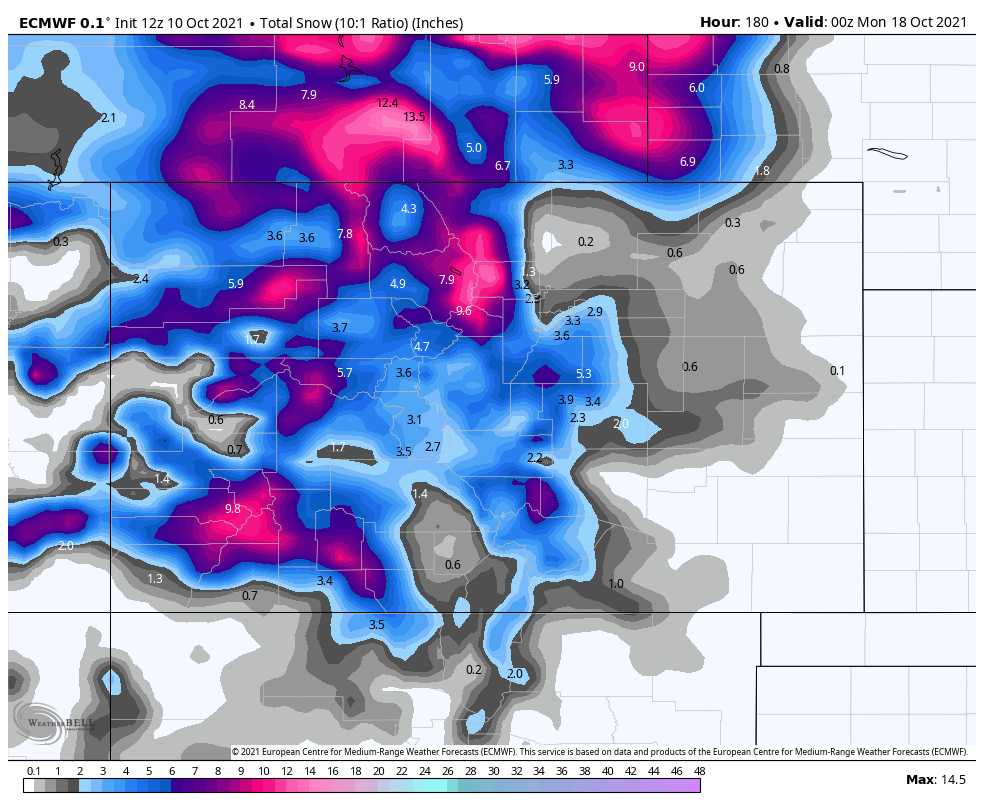 We will have a separate snow post for you this week to discuss the metro areas potential first snowfall of this season.
Both of those images above were totals for the week. Let's look at chances based on each day. I'll choose Loveland on our interactive map.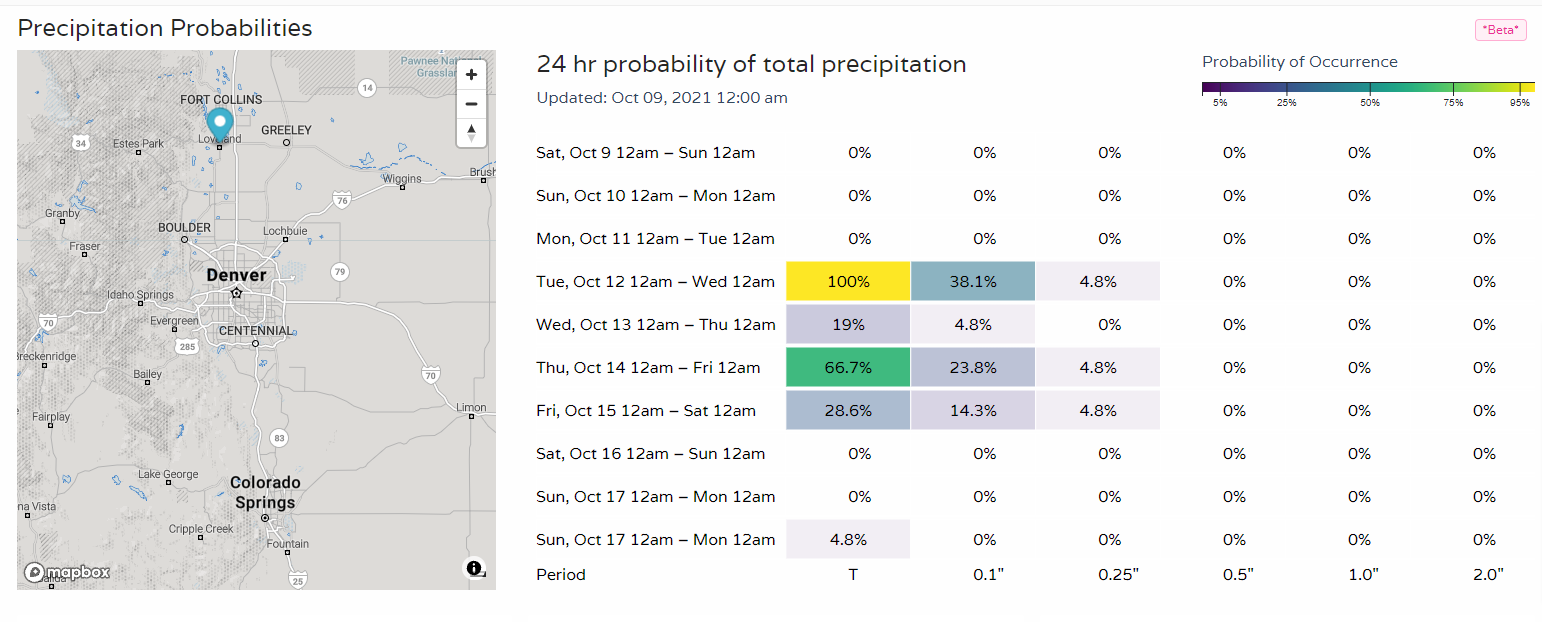 We see higher chances of moisture from late Monday through Friday.
Looking at hourly specifics for the next few days, let's sample the Front Range.
Castle Rock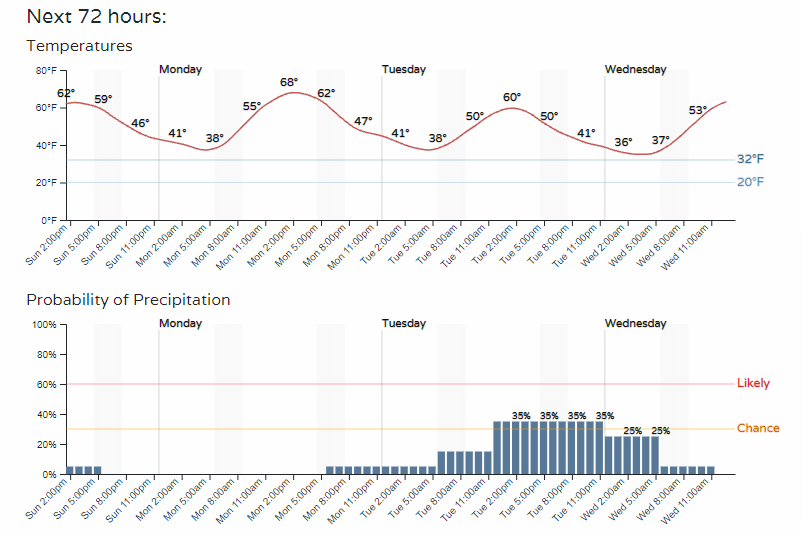 Colorado Springs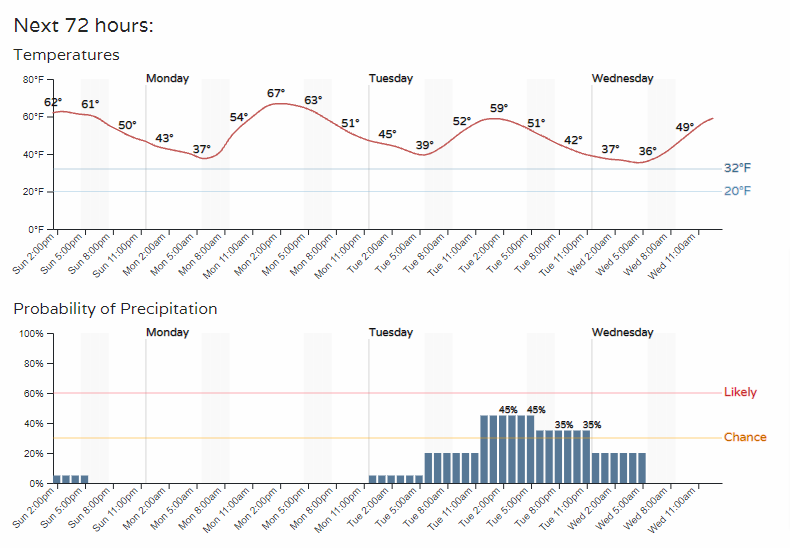 Denver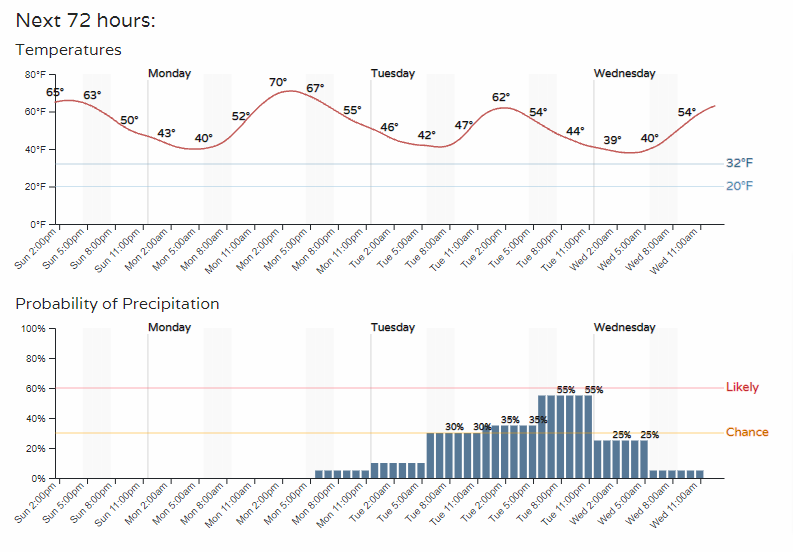 Fort Collins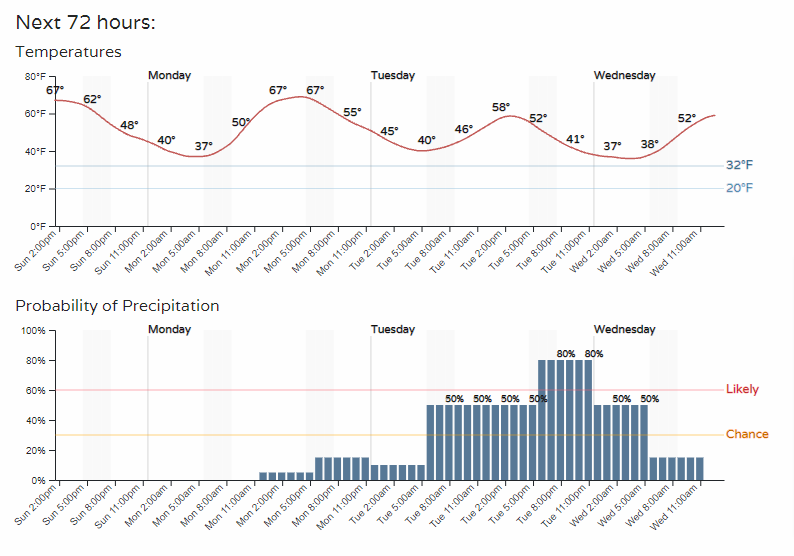 Temperatures next weekend and the following week will likely return to normal and warmer than normal with drier conditions.
We'll be back tomorrow to check in on how this week will progress, and how much of any snow we are likely to see later in the week. For now, plan on chilly daytime temperatures, frost in the morning, and an increased chance of showers by Tuesday afternoon.