🎶 It's beginning to look a lot like... Denver won't see snow until 2022? 🎶
As of December 9th, 2021, here are our latest eye-popping snow stats for Denver:
Snow so far this season in Denver: 0.0"
Average date of first measurable snow: October 18th
Previous record-latest first snow of season: November 21st (1934)
Consecutive days of non-measurable snow: 231 (record 235, 1887)
The latest blend of models shows no snow for Denver through the weekend, with only an isolated dusting across the plains. This has been the trend all week – drying across the plains, but still a good round of snow (finally) for the high country.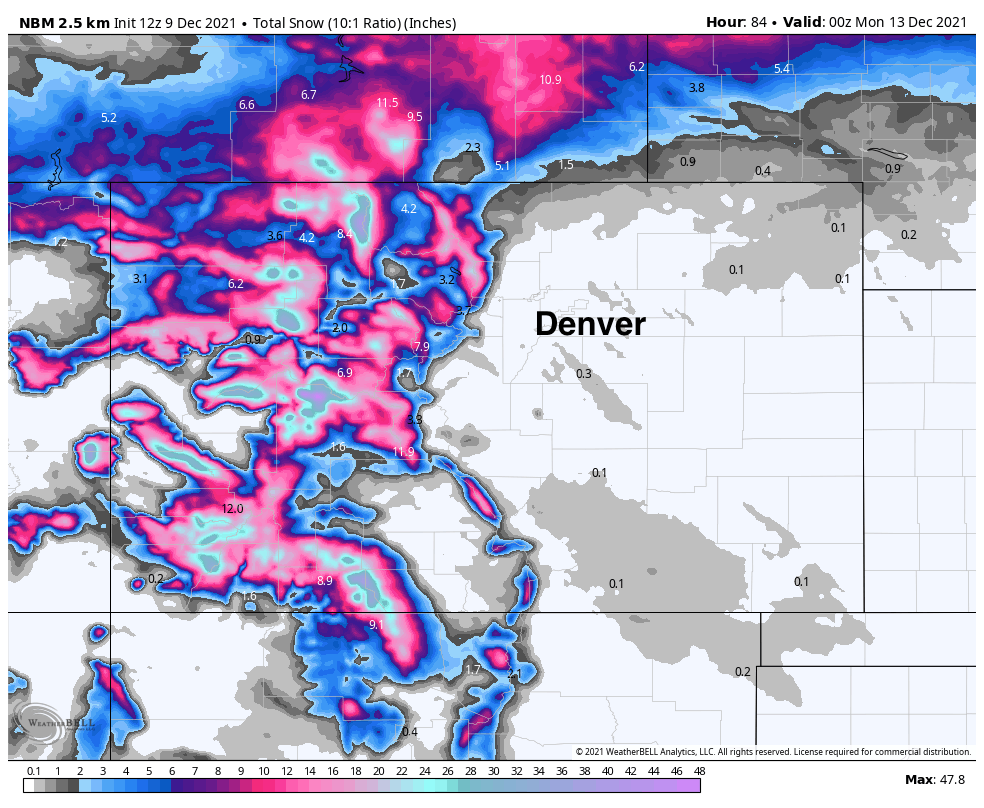 The NWS is a bit more bullish, if you want to call it that, with their latest grids painting 0.1" to 0.5" across the urban corridor and Palmer Divide, which if it verifies would technically meet the criteria for our first official measurable snow... but, what a way to do it given how late in the season we are with still no snow!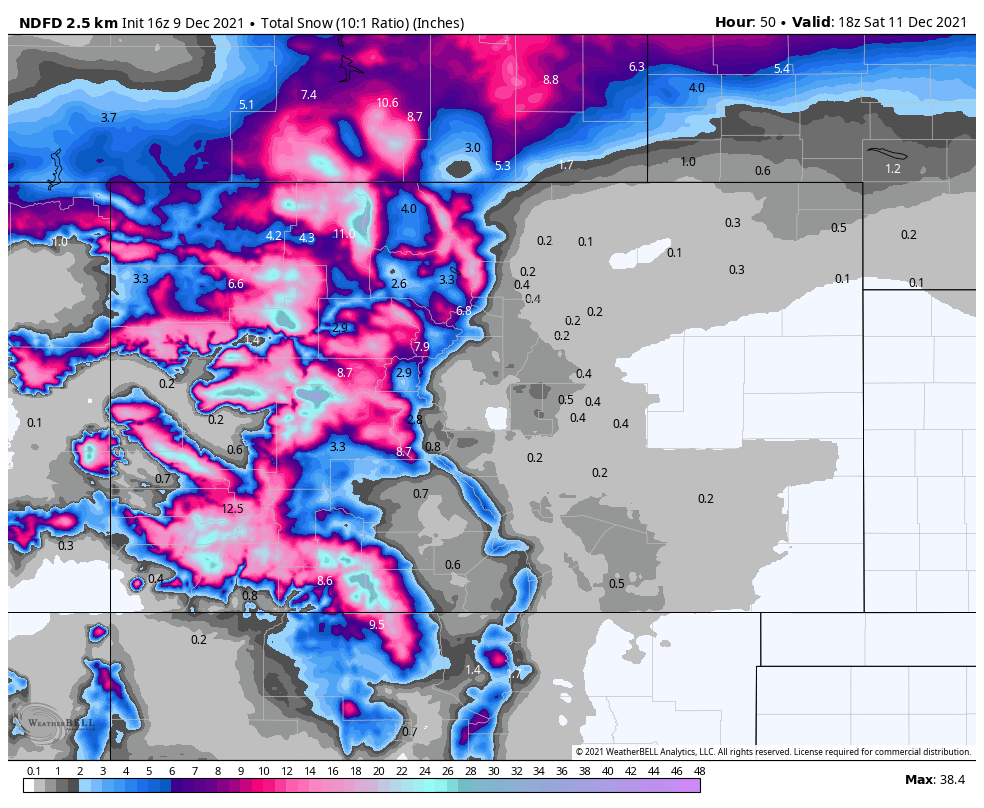 For the high country, much better news. Most areas at elevation along and west of the Continental Divide are under a Winter Storm Advisory or Warning, with some folks set to pick up more than a foot of snow through Friday evening. The Warning in place for the Aspen area is a sight for sore eyes:
...WINTER STORM WARNING REMAINS IN EFFECT UNTIL 6 PM MST FRIDAY...  

* WHAT...Heavy snow expected. Total snow accumulations of 1 to 2   feet with locally higher amounts. Winds gusting as high as 40   mph.  

* WHERE...Portions of east central and northeast Utah and   northwest, southwest and west central Colorado.  * WHEN...Until 6 PM MST Friday.
On the lee side of the Rockies across Colorado this system just looks too dry to do anything meaningful. The hourly planner does show Denver at about a 3o to 40% chance for seeing some snow by early Friday, but will we and will it accumulate? Time will tell I suppose.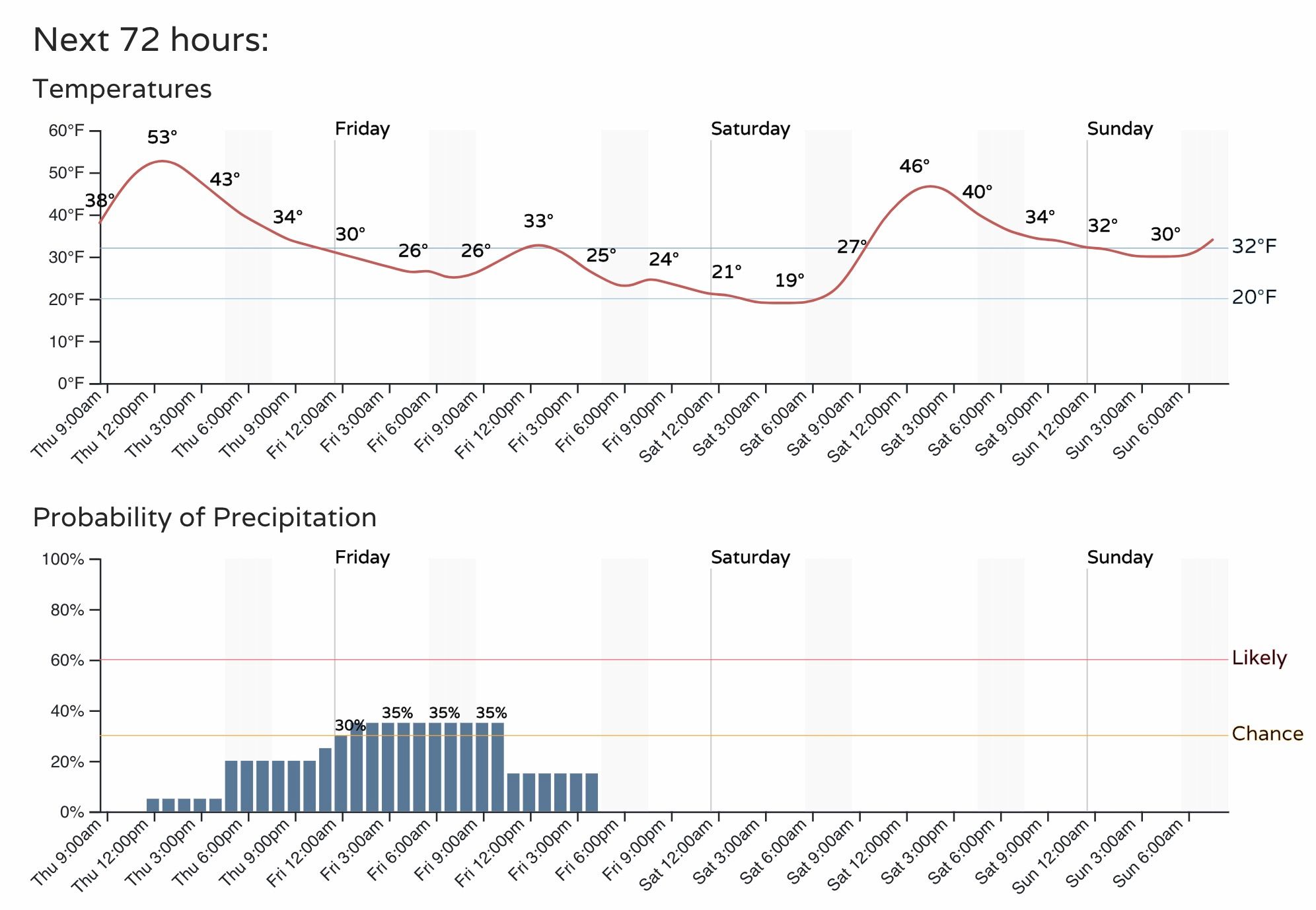 In case you missed it, yesterday we touched on what rare territory this is, and what other snow seasons with dreadful starts have looked like come April – you may find some surprises in the data!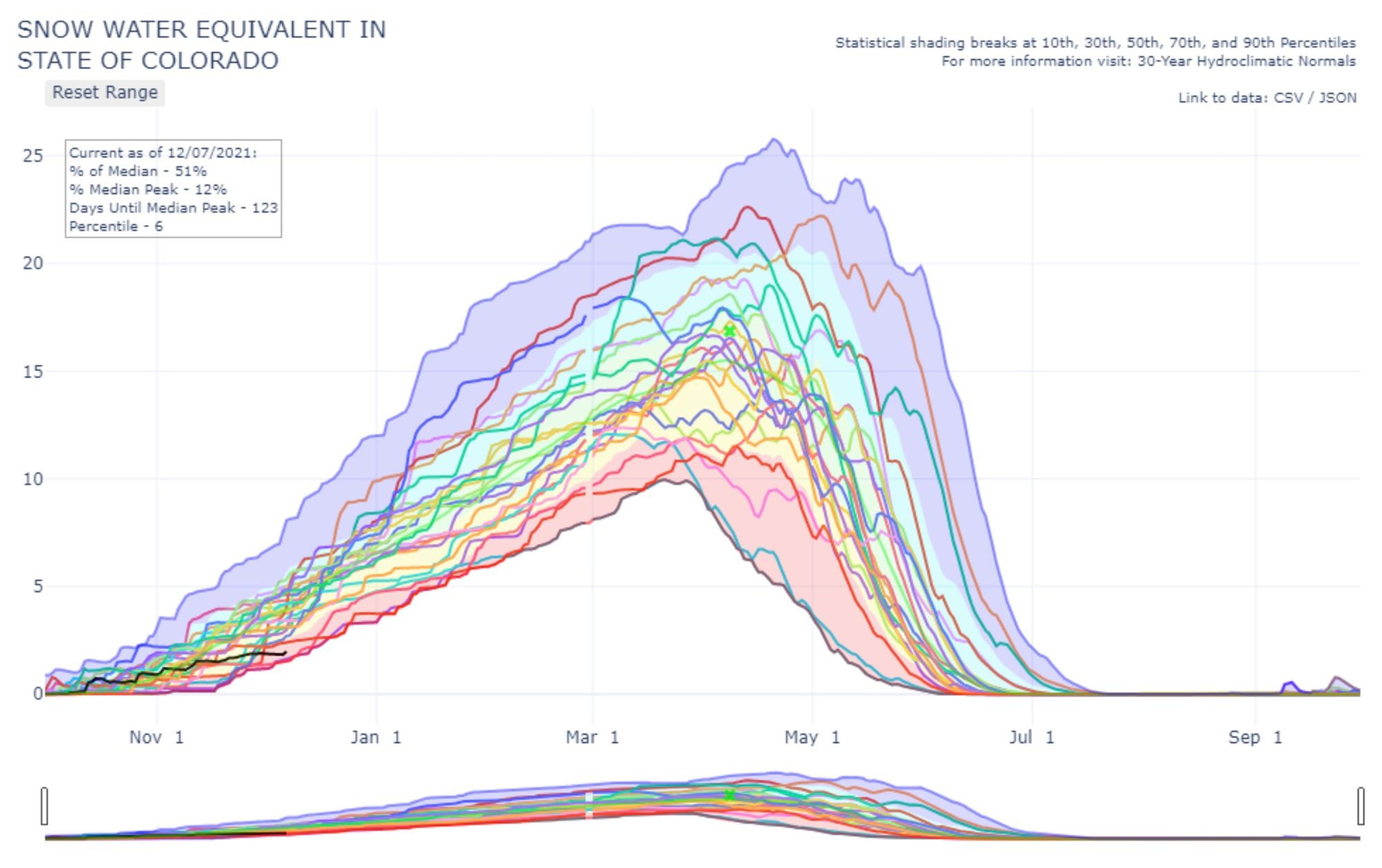 As for our official forecast for late tonight and Friday? We'll go with 0 to 1.5" for the urban corridor, with many folks seeing that goose egg. Here's the latest gamblers, which are pretty ho-hum if you're hoping for snow, but at least there's a chance?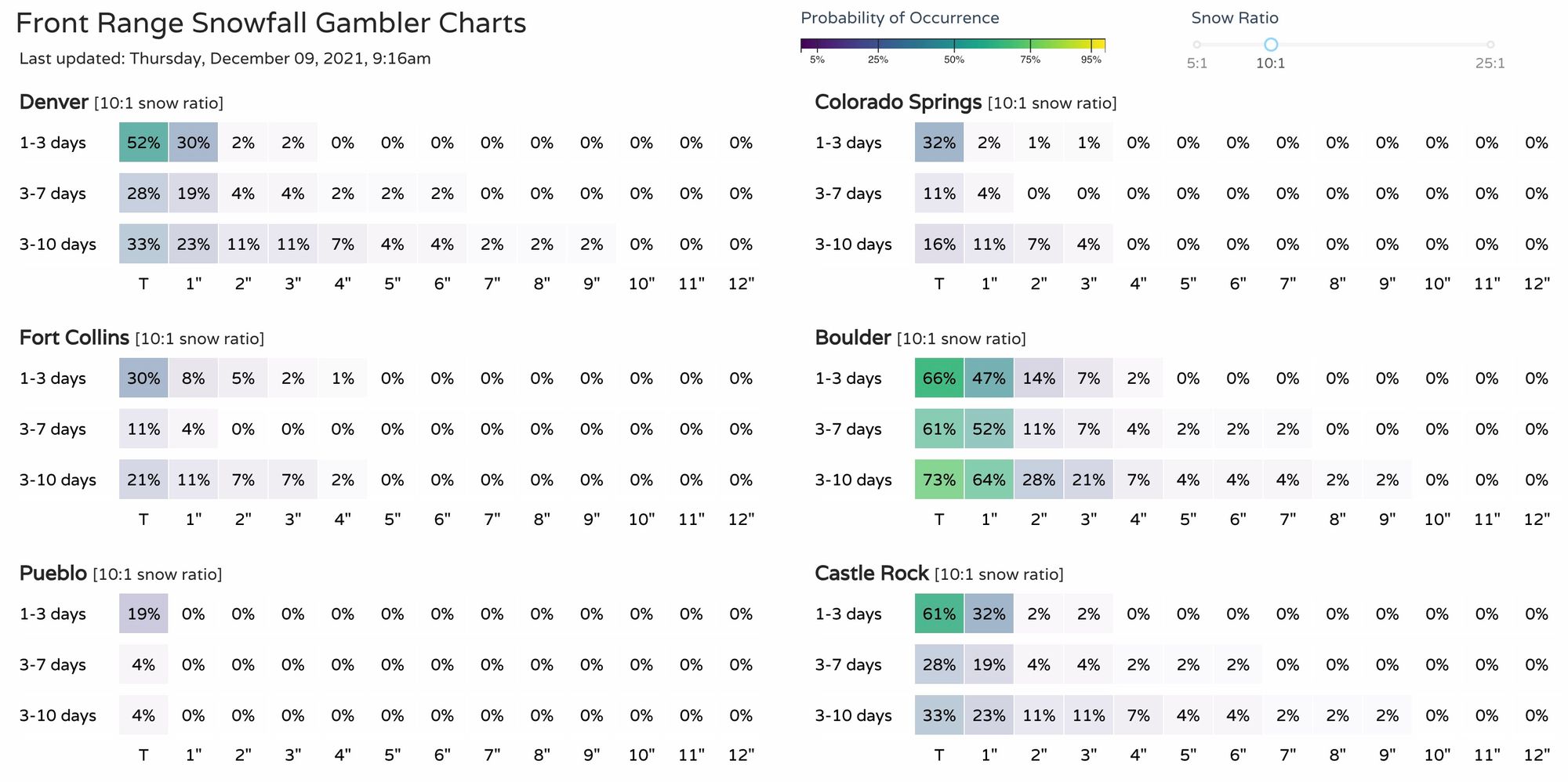 If we don't manage to see snow Friday, what's our next chance at seeing some accumulation in the city? It could be awhile. The pattern turns relatively active across the West for awhile, but on the east side of the Rockies we could be left out to dry. Our mountains should see several systems over the next 10 days finally bump up snowpack a bit, but if we'll see any of these systems take a favorable track for those of us east of the hills, remains to be seen.