Ninth annual snowfall forecast contest comes to an end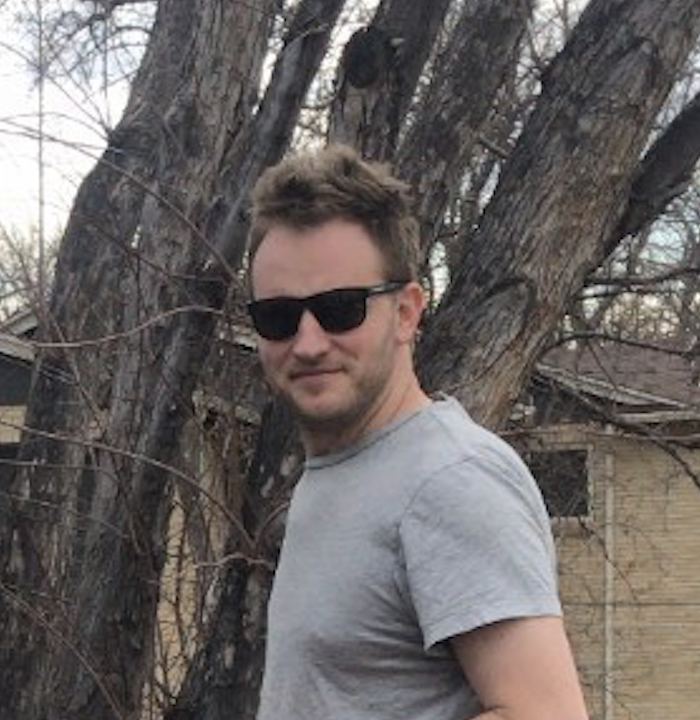 Last week Denver finally saw its first measurable snow of the season. While some parts of the metro area received a, dare I say, respectable 1 to 2" of snow, the official total entered into the records for Denver will be 0.3" recorded at Denver International Airport Friday.
There are so many striking statistics about the slow start to this snow season. One that occurred to me today, is that this year's first snow came more than 3 months later than it did in 2021. Last year marked one of our earliest first snows on record, September 8th, and of course this year was our latest (by far).
This year's contest had 362 entries. Of those 362, just two people guessed the right month, and no one guessed the correct day or amount. We had one contestant guess August 31st, which happened to be a few weeks prior to when we started the contest this year.
Most entries focused around the average first date of snow in Denver, October 18th, with the most popular date chosen being October 22nd.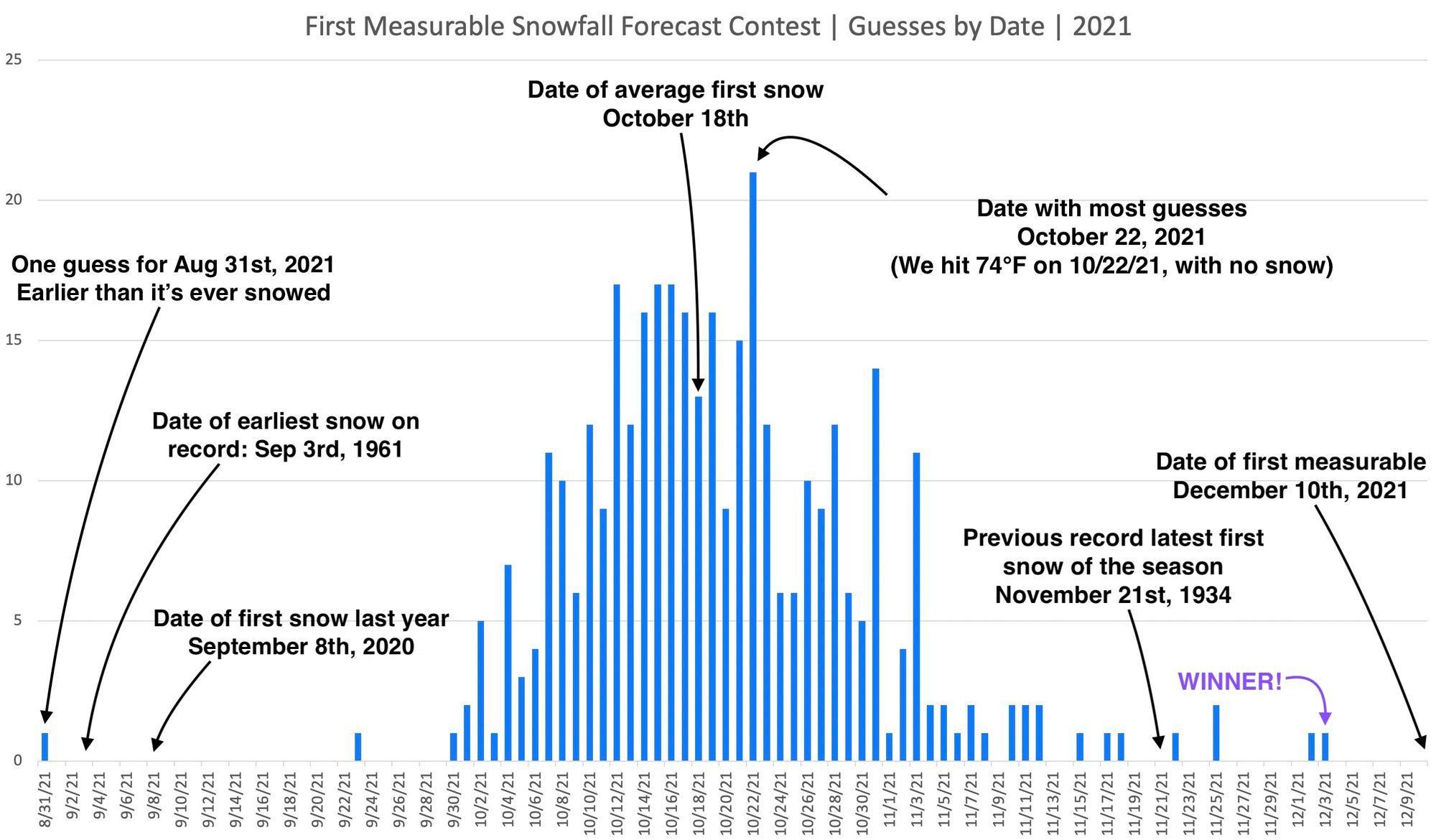 With the official snowfall on December 10th, measuring in at 0.3" at DIA, the winning guesses this year are as follows:
December 3rd, Tiebreaker: 14"
December 2nd, Tiebreaker: 5.6"
November 25th, Tiebreaker: 0.5"
The winners have been contacted, and we look forward to doing it again next year!