Warm temperatures across the region once again today, but Friday will bring a cool down and at least a chance for isolated to scattered snow showers across the region.
Denver's hourly timeline shows the best chance for seeing those showers across the metro coming during the early to mid afternoon, but some isolated showers and flurries could stick around through Friday night. Highs will drop from the 60s today into the 30s Friday, with overnight lows Friday into Saturday in the teens.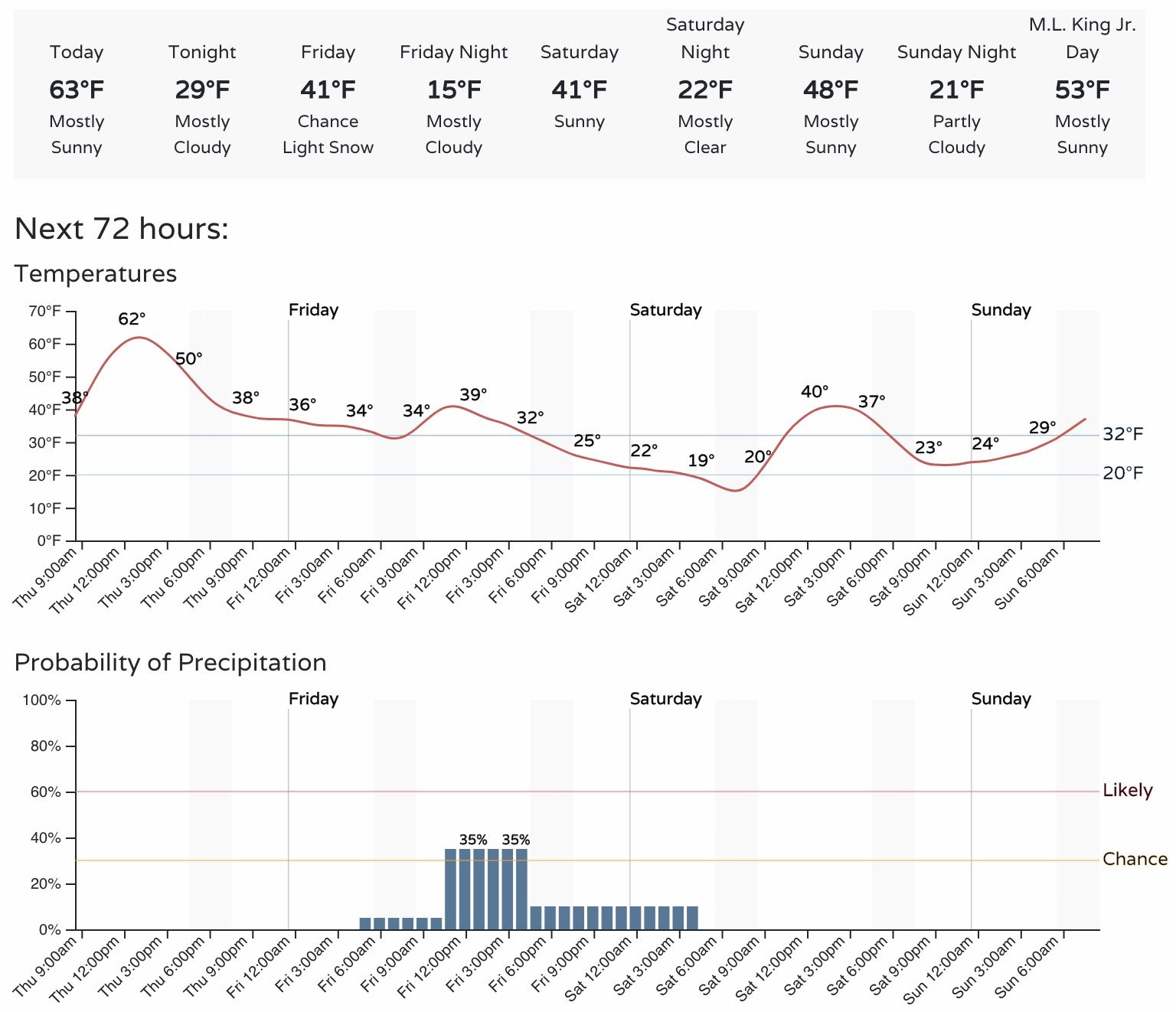 If you live across the Palmer Divide the chance of snow will be a bit higher, with a better chance to see some light accumulation as well – generally in the Trace to 3" range for those that do manage a heavier shower.
Here are the precipitation probabilities for Castle Rock:

Given the above, the snowfall forecast for Friday/Friday night isn't all that exciting for most of us. The foothills southwest of Denver and across the Palmer Divide will see the best chance of a meaningful shower setting up, which would mean some accumulation is possible there. The map below shows the most likely scenario from this setup, with 0 - 0.5" across Denver and Colorado Springs, and a Trace to 3" (mainly west of I-25) in between.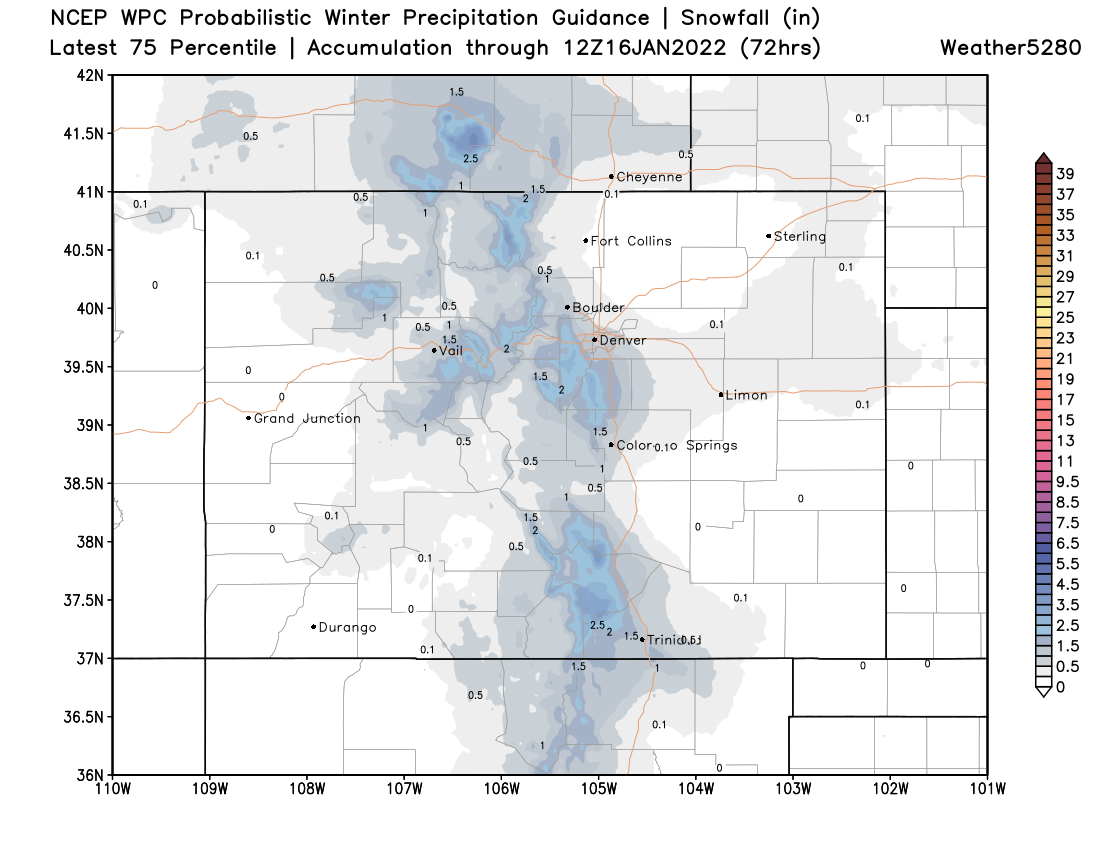 And the snowfall gamblers: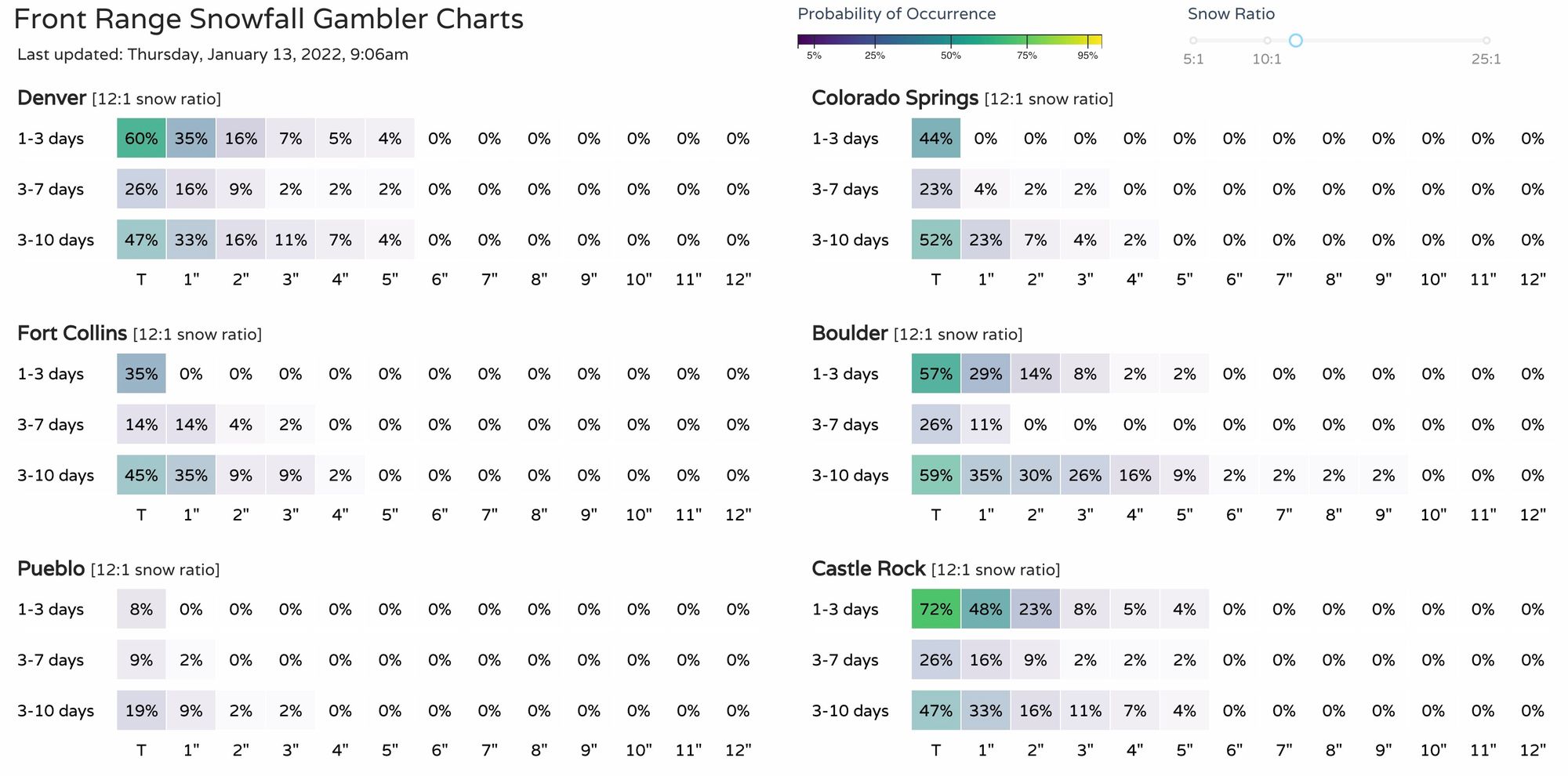 We stay on the cool side, but mostly dry for the weekend before warming up again to start next week.
Tomorrow's system is hardly a blip on the overall pattern, which continues to promote ridging over the west and the active storm track from the upper midwest through the Mid-Atlantic and Northeast. The 5 day 500mb heights ending next Tuesday confirm this...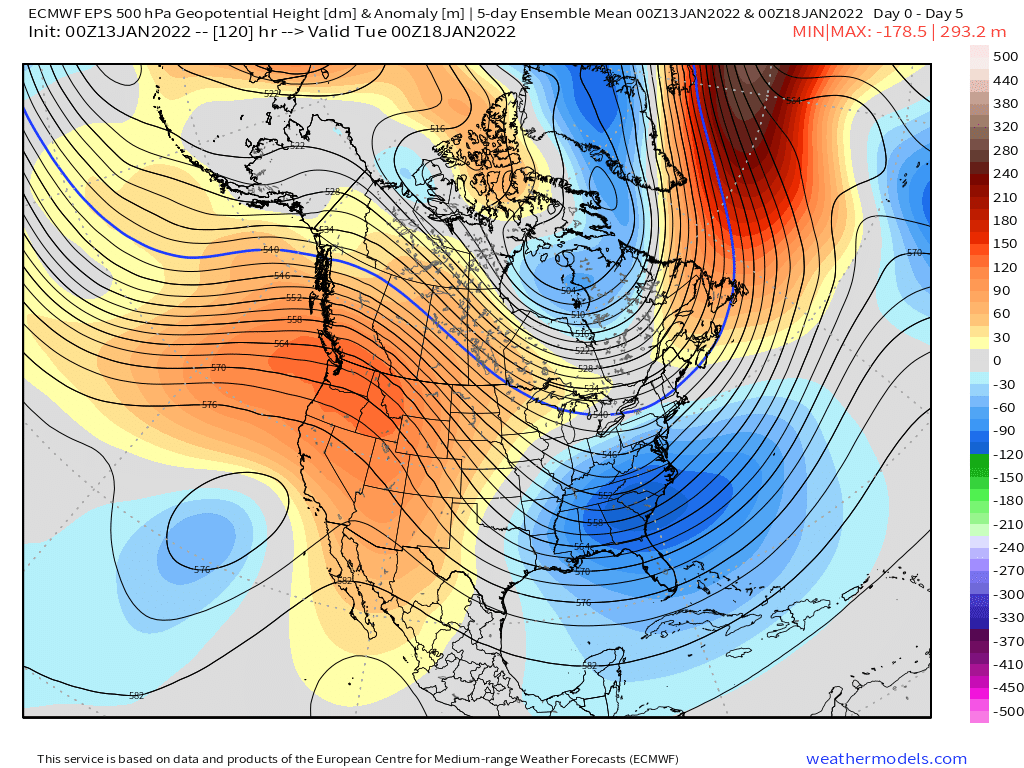 With perhaps the ridge retrograding a bit for the second half of next week (enough for us to see any active weather along the Front Range remains to be seen)...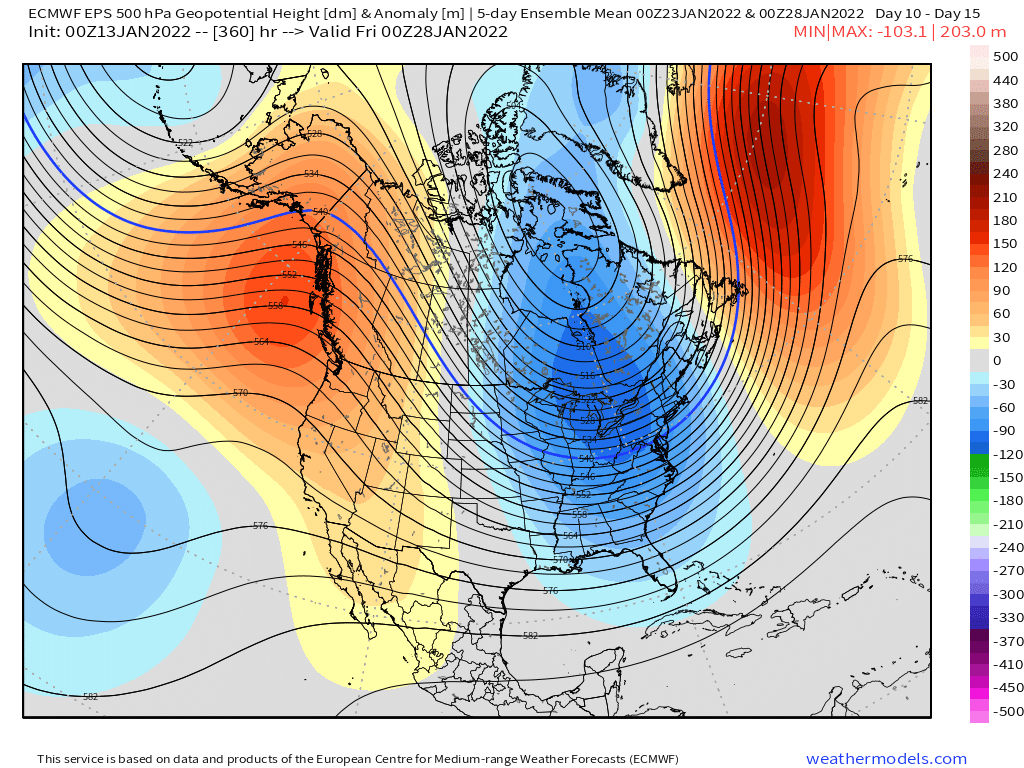 But overall, the pattern over the next 10 days, and perhaps through the end of the month, with favor the greatest cold anomalies well to our east, with ridging in place off the west coast. For our area, temperatures will be near average, with a bias toward warmer than average.