In typical La Niña fashion, our series of quick-hitting systems continues to start the next week, with another chance of snow up and down the Front Range on the way.
As we discussed last week, this system, which is set to move through Monday night into Tuesday morning could produce a bit more snow for some areas than we've seen in the most recent couple of storms, but for many locales this won't be a big event either.
For timing, look for the chance of snow to increase late in the day Monday across northern Colorado, with the best chance of snow for Denver looking to come between midnight and 11am Tuesday. This of course could prove ill-timed for the morning commute on Tuesday.
For snowfall totals... most data would support at least 1 - 3" from Castle Rock north along I-25 through Fort Collins. More bullish models would suggest cities from Denver to Boulder, Loveland and Fort Collins would be in the 3 - 6" range. Areas along and north of I-70 look to be most favored this time, with lower totals across the Colorado Springs region and Southeast Plains.
For our forecast, we'll go middle of the road today and see how we need to adjust tomorrow. Right now it looks like there will be a band that sets up that could easily do 3 - 6" for an area extending from the northern foothills south and east across the plains – but where that sets up is a bit more in question. Outside of the main band that develops, most areas could end up in the T - 2" range. With that, we'll go 2 - 4" along the urban corridor, including Denver, and see where the data leads tomorrow.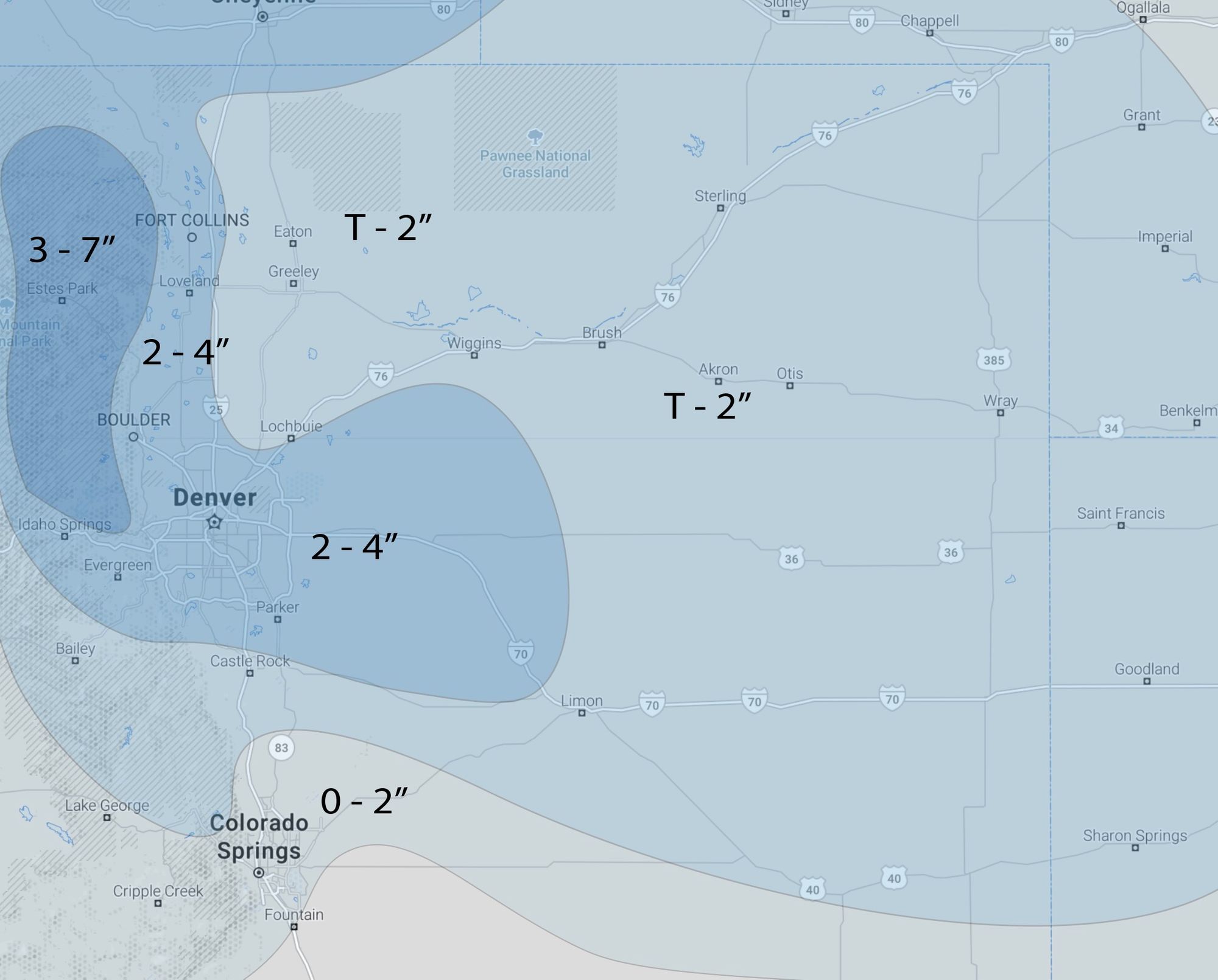 And here are the latest 1 to 3 day snowfall gamblers, with a better than 70% chance Denver sees 2" of snow or more:
Remainder of the week
We get a quick break Tuesday night and Wednesday ahead of yet another shortwave that will fly through Wednesday night and Thursday. This one doesn't look like it'll hold as much potential as the first this week, but should knock temperatures back a few degrees for highs on Thursday, and could bring through at least a couple of isolated snow showers Wednesday night or Thursday morning.
Today's mild temperatures will be replaced by a mostly chilly week. By Friday milder air could be making a comeback, with next weekend again looking mild across the region as things look today. Between, look for most days in the 40s for Denver, with Tuesday being the chilliest – near freezing – with that chance of snow.  

After this week all eyes are on February as we wait to see if the long-advertised pattern shift comes to fruition or not. Latest guidance continues to pull ridging back up over Alaska, placing a trough in the Western United States, which would promote ridging back in the East which has been quite chilly and active this month.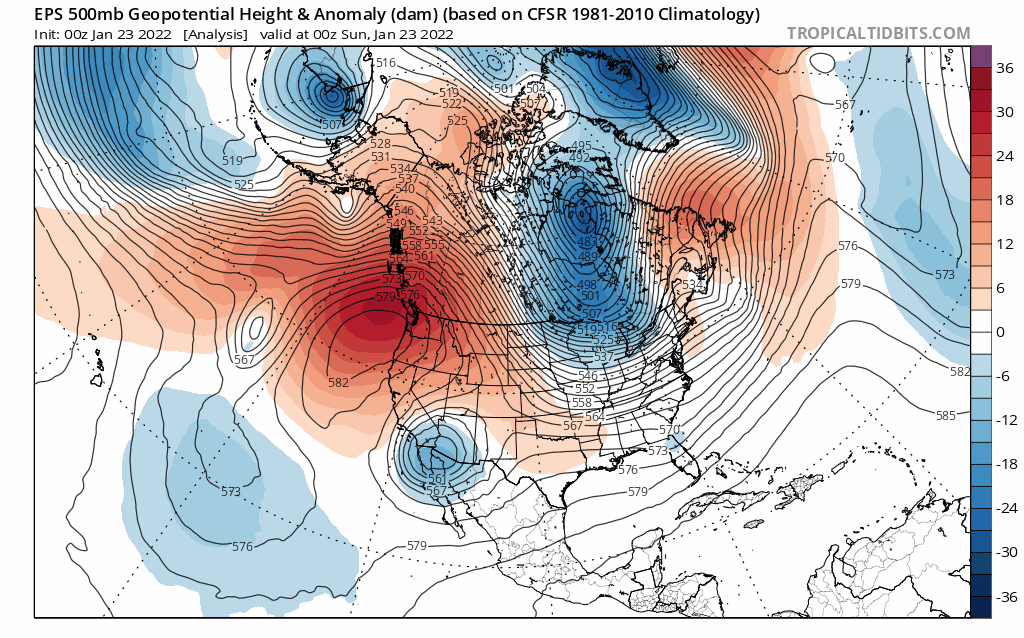 This would indicate a more active storm track for the western United States which has been largely dry since the very active December we saw, and would promote plenty of cold to push down the plains into the heart of the country.