On the heels of the weekend storm, another approaches for the midweek with dropping temperatures and more snowfall.
Here's a look at the snow as it moves into and across Colorado through Thursday morning.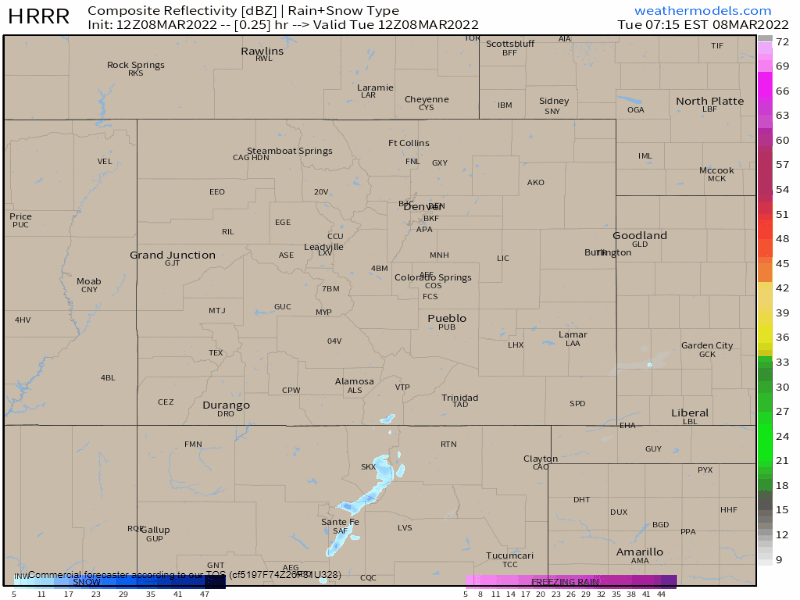 A check of the hourly planner for Denver, shows a steady increase in snow chances Wednesday into Thursday as temperatures stay in the single digits to 20s.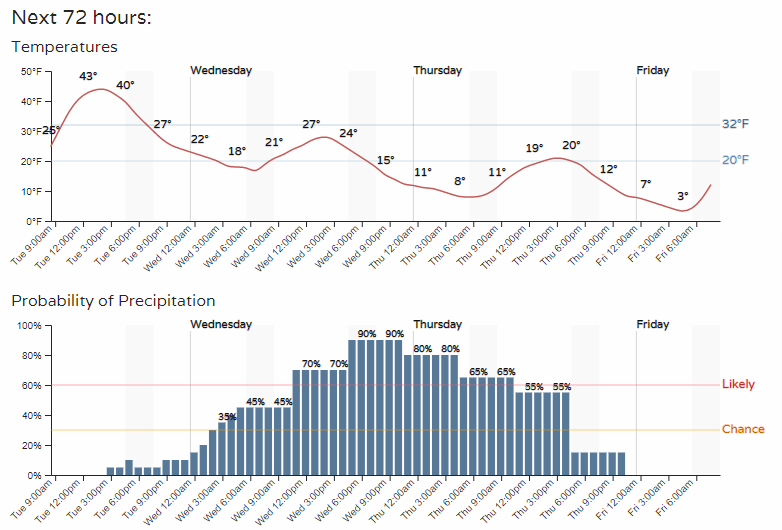 Admittedly, snowfall projections have been dropping the closer we get to this storm's arrival but as of now a couple inches remains possible for the metro areas with another healthy dose of snow for the mountains.
Barring any additional change to the snowfall forecast, here are the latest probabilities for the metro locations listed, as you can see beyond this system in the 1 - 3 day range, more snow could lie ahead in the extended range as well.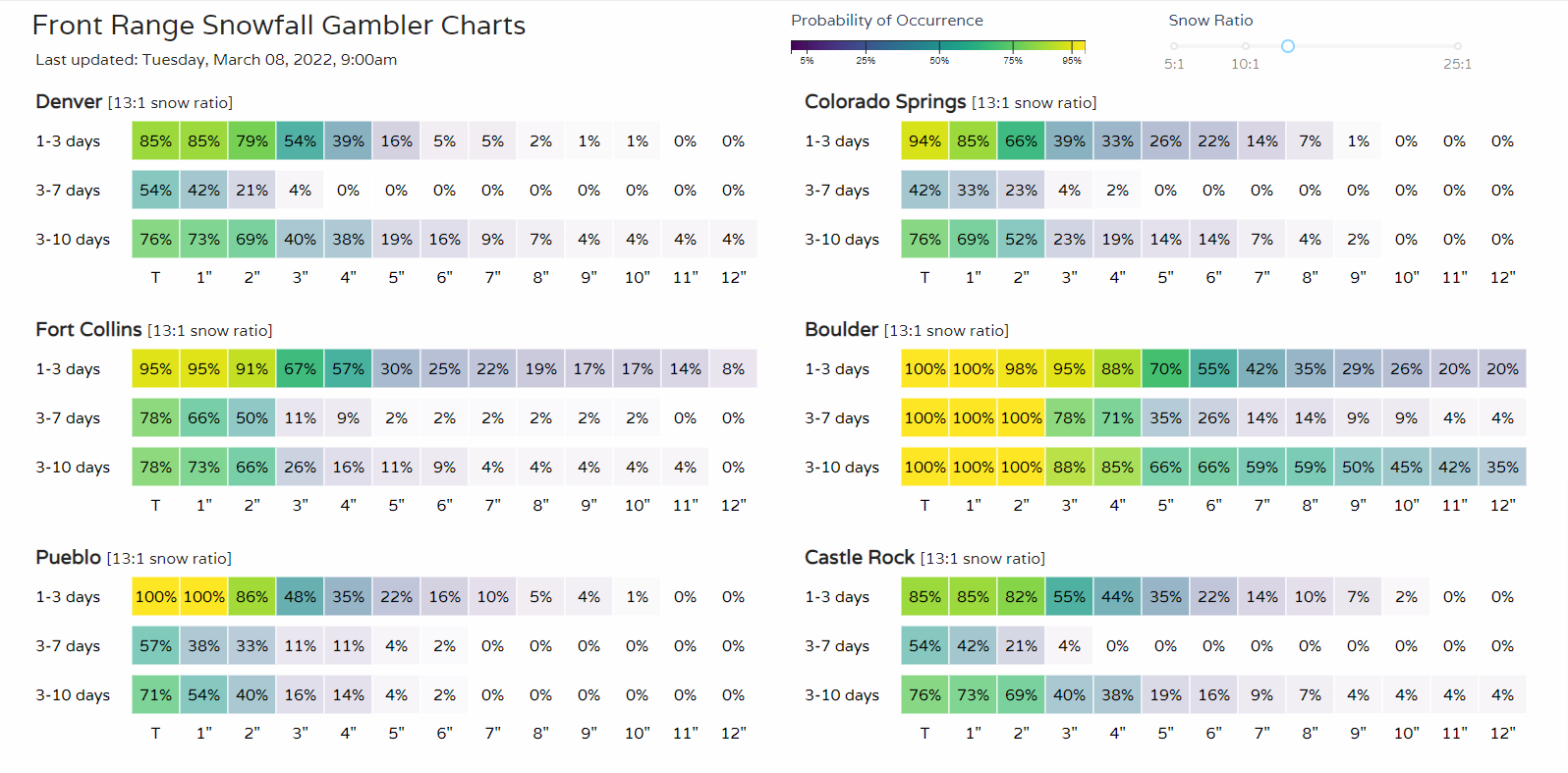 Boulder reaches into the higher probabilities for several inches versus all other metro locations. SREF plumes show 3 - 4" for most cities along the urban corridor which seems reasonable, especially for those that end up under the heavier banded snowfall.
An overall estimate for the state shows the banded snowfall for the Front Range and Plains. Perfect example of a snow band is what you see stretching from Douglas County to the plains:
Within a snow band, expect several inches. Whereas outside of one, expect just a bit of snowfall. Models vary on where those bands will setup, so as with the SREF mentioned above, the blend of models suggests 3 - 4" for most areas is possible, with perhaps greater totals under the heavier bands, and lesser totals outside of those bands as the NAM indicates above.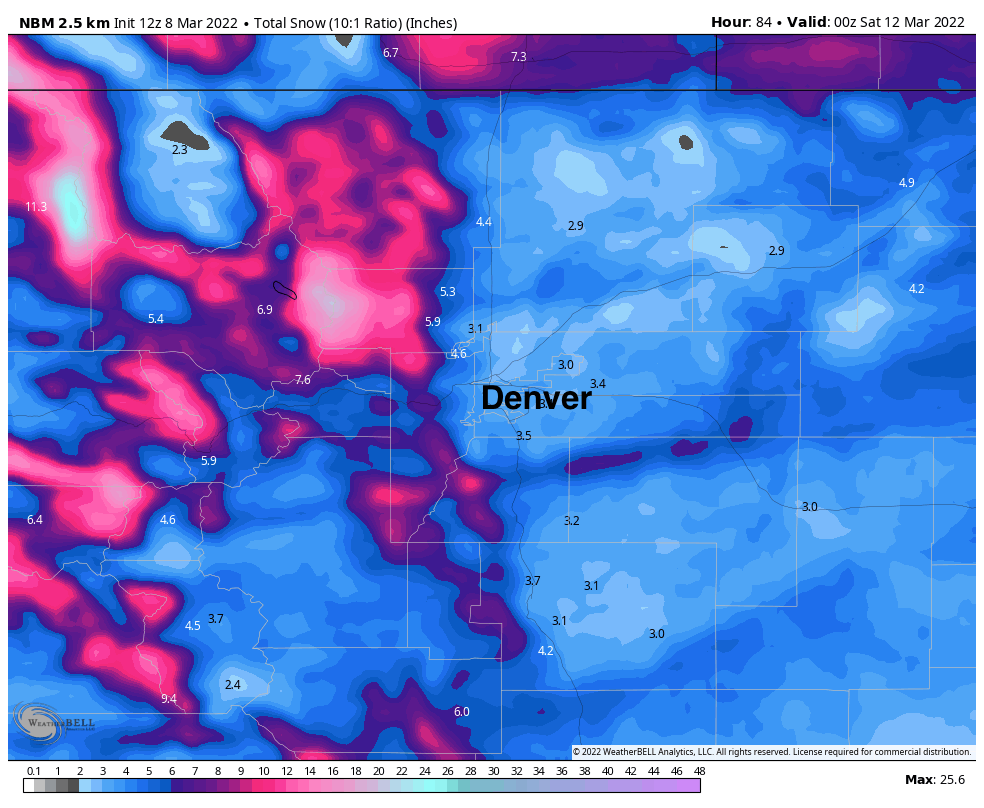 Regardless of totals, it does appear that we all will have enough precipitation and cold to equal travel issues. For Wednesday into Thursday travel impacts will be widespread.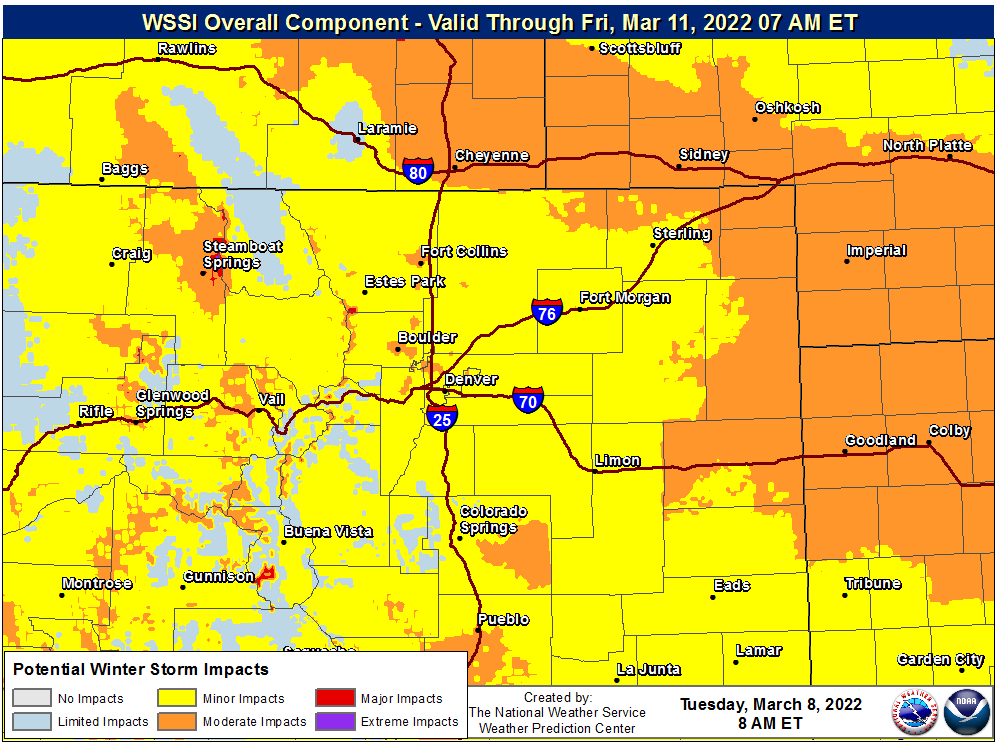 The biggest issues will be over the mountain passes, and for interstate travelers headed north or east of Denver.
If you happen to be on spring break, or expecting to be by the weekend, there's warmer weather in store for anyone traveling.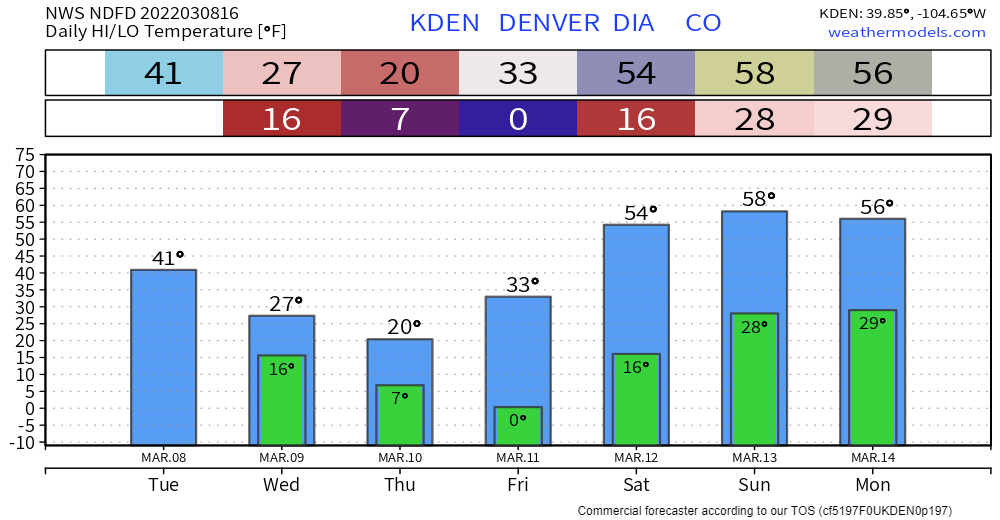 Those 50s and potentially 60s this weekend will not last all of next week. There are increased odds of another storm system to arrive by midweek, so stay tuned on that for potential impacts.
Also, don't forget the clocks change this weekend, too.