Winter Weather Advisory posted as light snow gets underway; cold today and Thursday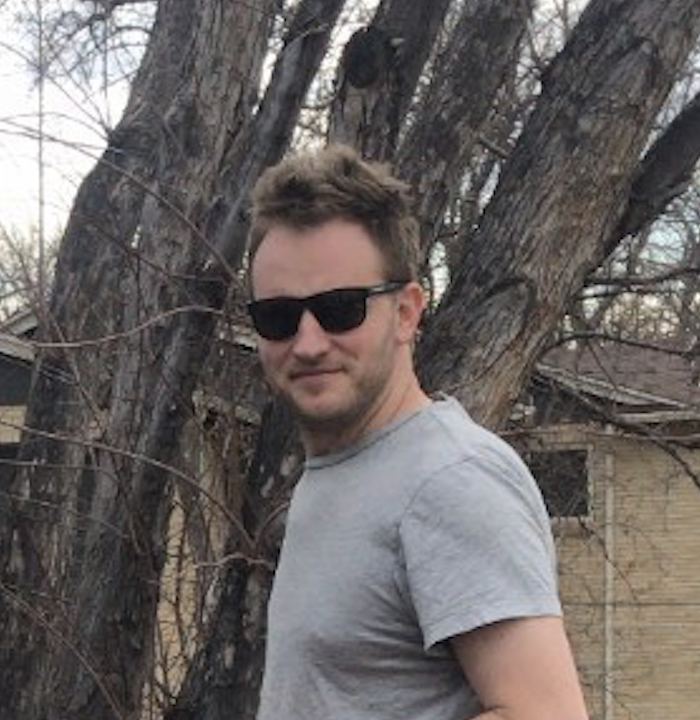 No real surprises in the data from our last update. Snow and cold have returned to the state once more today, and will stick with us into Wednesday night before coming to an end Thursday.
Highs will be in the 20s both today and Thursday, with overnight lows in the single digits. Quite cold for this time of year!
With light snow already underway across northern Colorado this morning, it's likely we'll see some slick roads off and on through the remainder of the day and overnight. Take it slow on the roads this morning, and plan to have that evening commute impacted as well.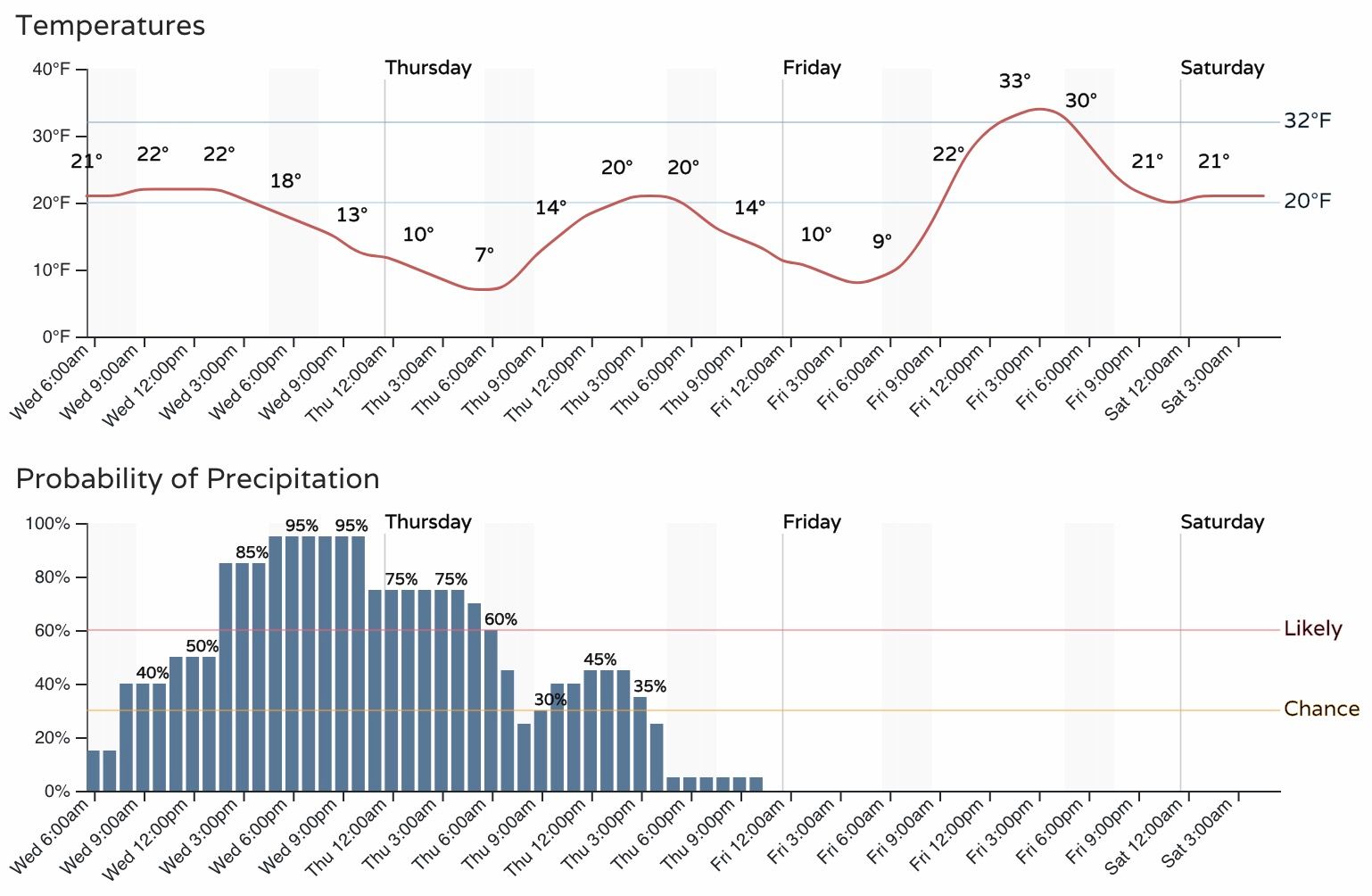 Snow totals will be tricky as this is a banded snow event. Where the bands set up we expect several inches, possibly from 4 - 7" in some cases, and outside of those bands much less.
We'll broad-bush Denver with 1 - 4" over most of the city and east, with 3 - 6" for areas along and west of I-25. A better band may setup over the Palmer Divide extending east, which could be an area to watch for boom snowfall totals.
Here's our latest map, which is for Wednesday and Thursday this week: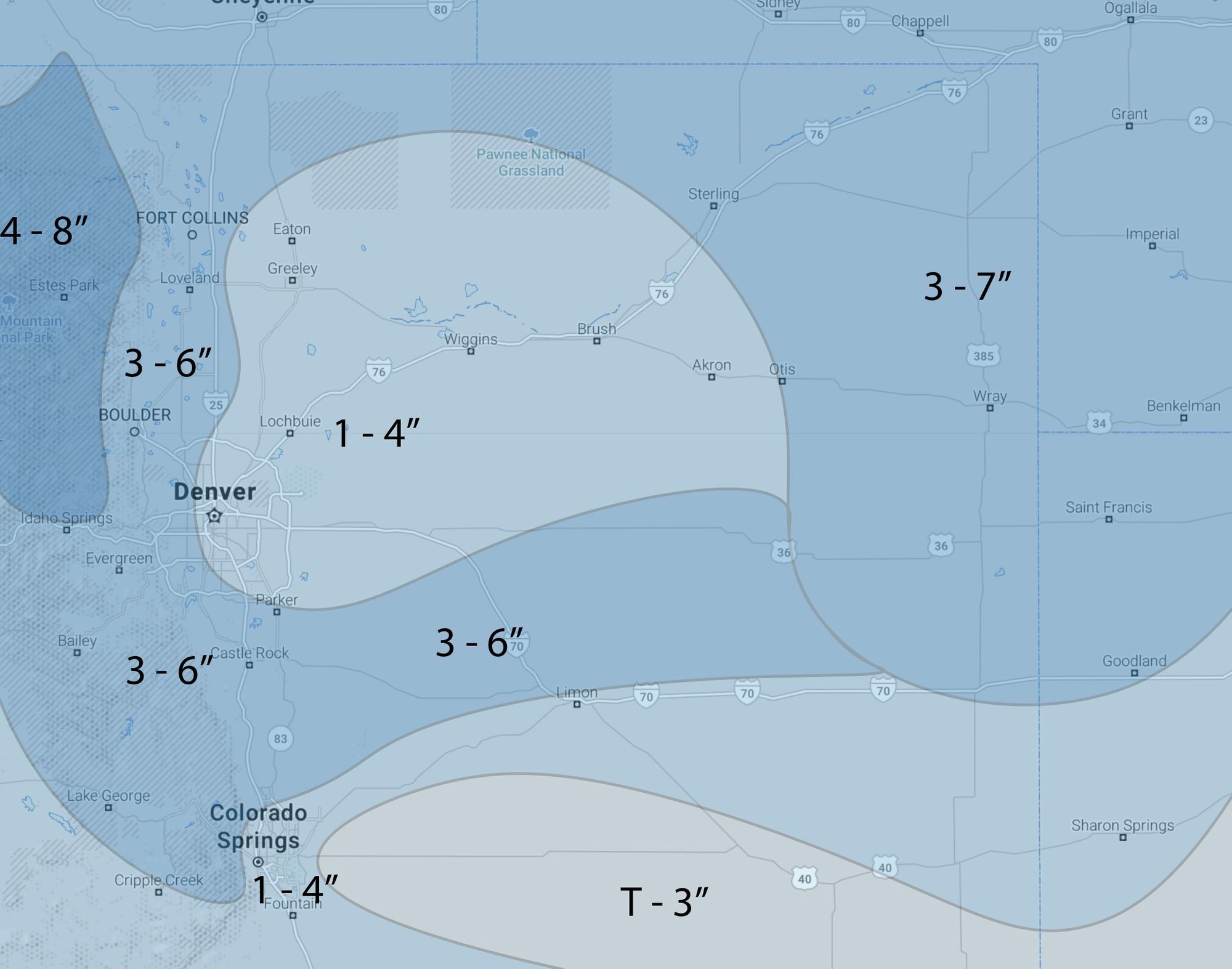 Again, plenty of cold with this system as well, but warmer weather is in the forecast for the weekend! Here's the latest outlook from the Euro, showing some 60s back in the forecast by Sunday if you can believe it.