Denver started Thursday on a very cold note, 7 degrees below zero; a record low for the date and also the coldest March temperature in over 60 years and fourth coldest March temperature since the 1800s.

So far this cold season, we've had four days that had temperatures to 7 below and colder. That's the most since 2014, which had 10. The coldest so far this season is 11 below on February 3rd.

This is the cold following our latest snow for the Front Range. Here are some observed totals from around the area. Generally low-end totals, most most locations were still able to verify.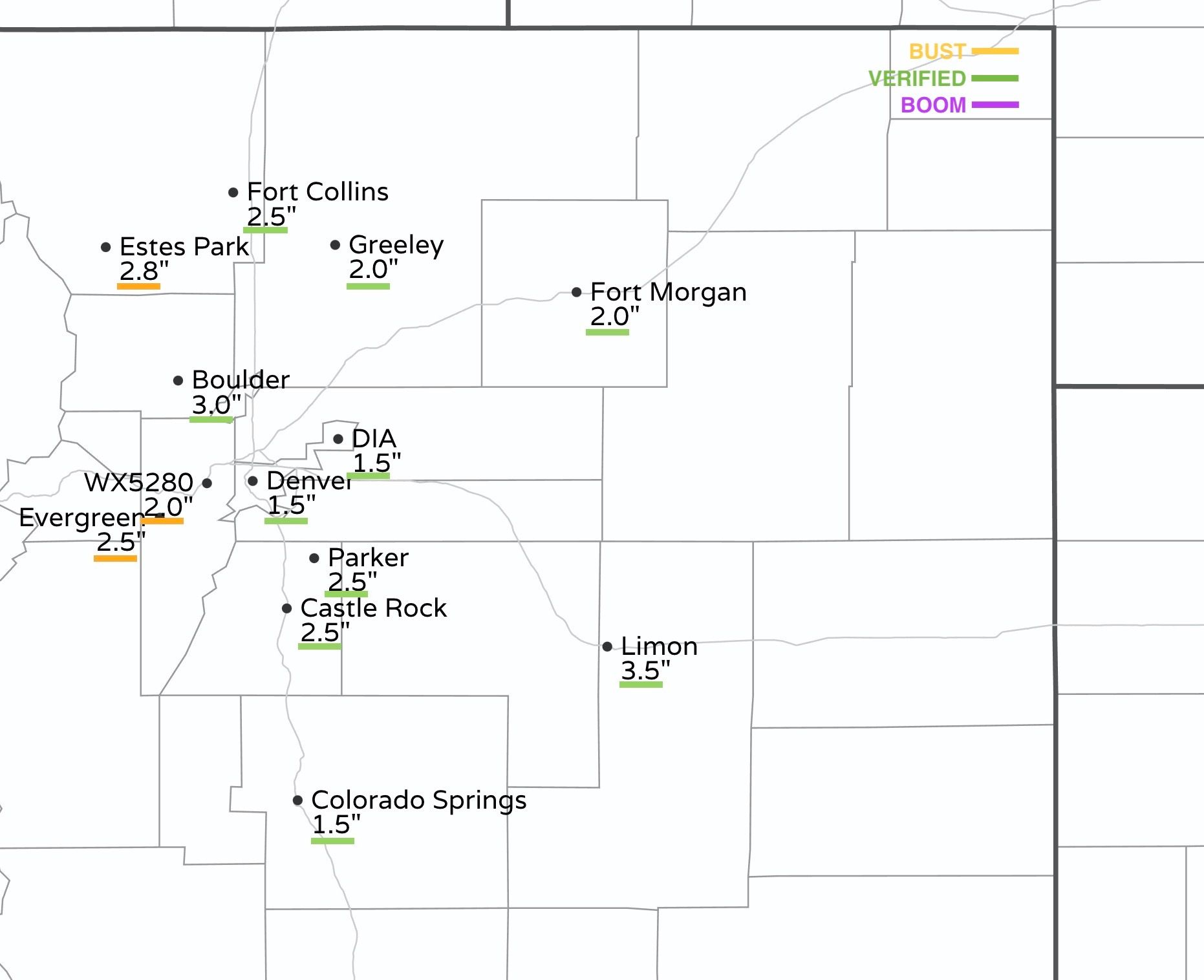 As we begin to clear from the latest system, temperatures will be a very slow rebound today, only to reach near 20 degrees for the high. Temperatures being so cold will squeeze a bit of snow out of the clouds occasionally today, too.
The low tonight likely gets down around 0 degrees, the existing record low is 5 below zero from 1948.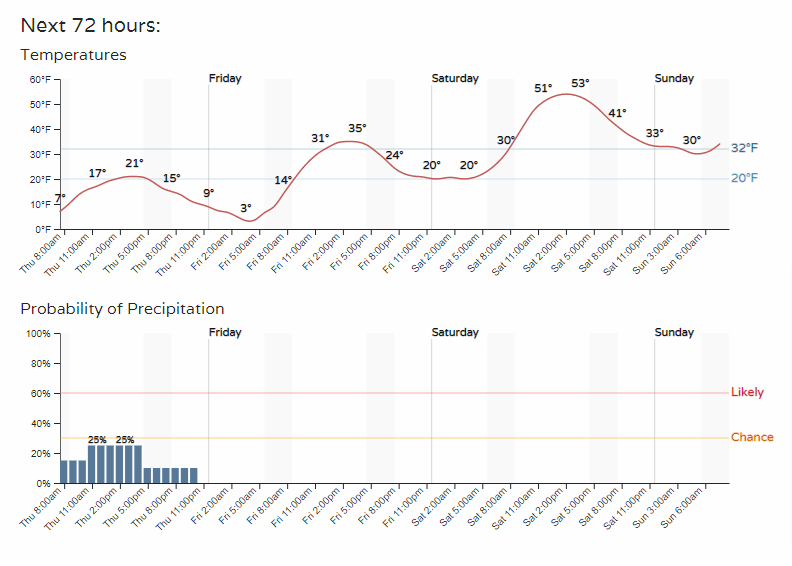 Warm weather fans will like the rebound into the weekend, however.
The warming trend is coming in via a ridge that briefly finds itself over the western U.S. for a couple days.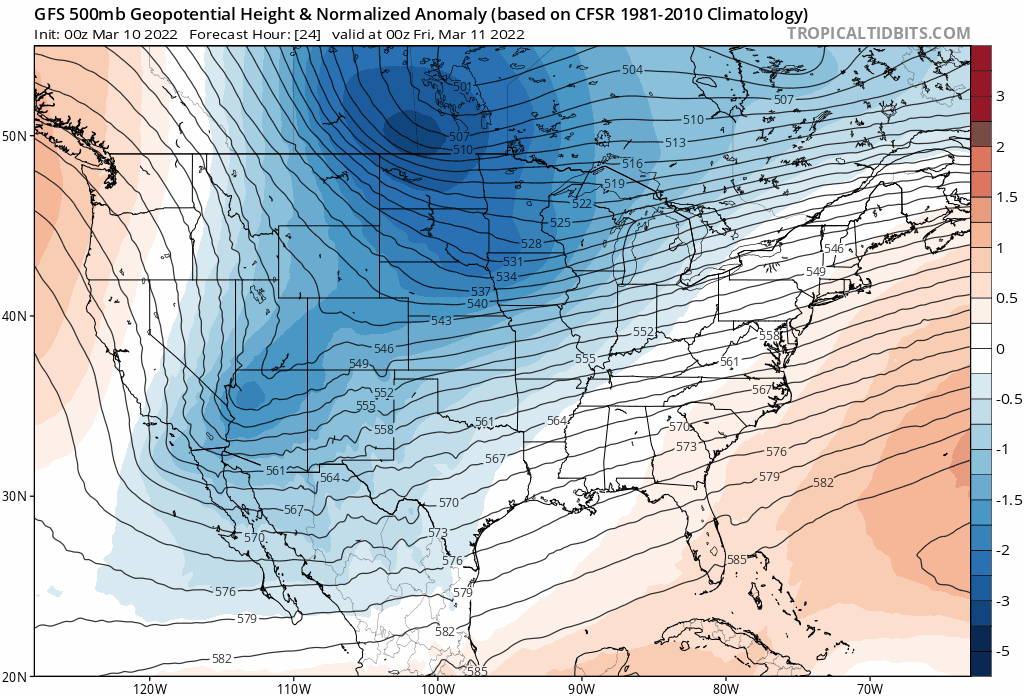 The next system, appears in the final frames of that animation, arrives Monday followed by another system by Thursday or so.
The impact of those systems appears relatively minor on our 7-day temperatures at this time: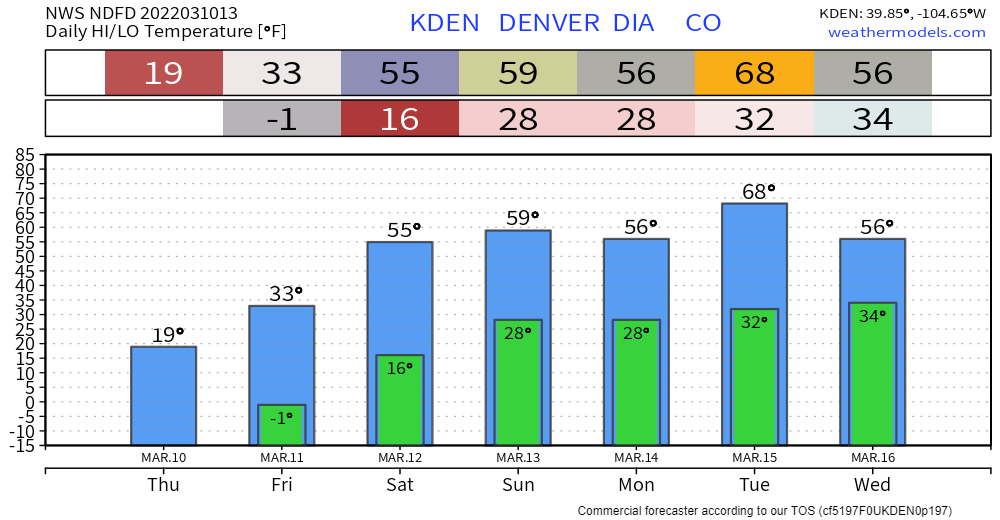 Of those next two systems, the one near/on Thursday is possibly the stronger of the two. We will see how this pans out in terms of rain and snow chances as we get closer.
Stay warm today!