We continue to track changes to our weather on the way Tuesday, with much cooler weather on the way as well as a chance of rain and snow across much of the state.
Temperatures won't be all that cold Tuesday, but a good bit cooler than we have been over the last couple of days. Highs will top out in the mid 50s Tuesday afternoon, then dipping into the upper 20s and low 30s Tuesday night into Wednesday.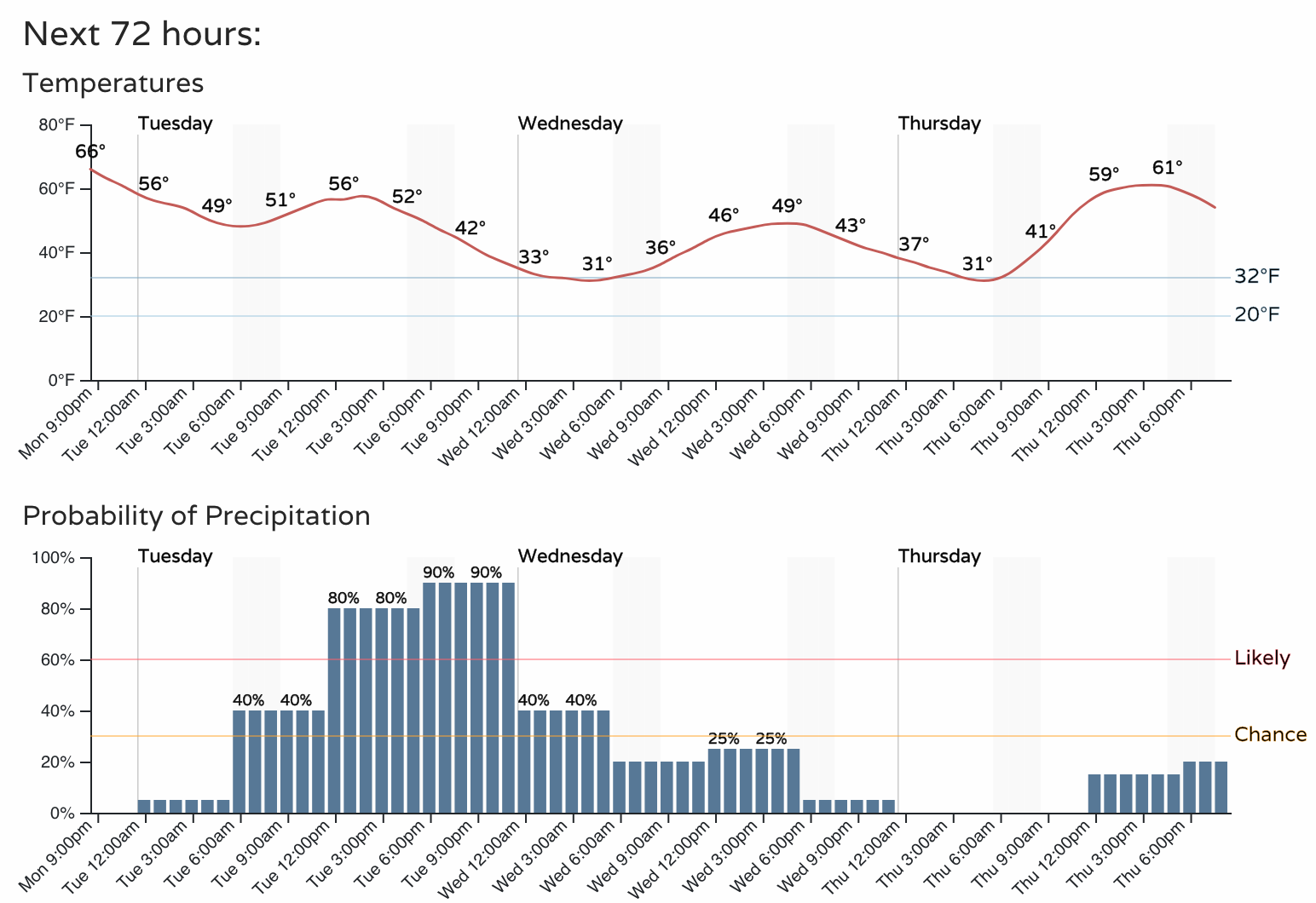 Precipitation chances will be on the increase Tuesday morning, with the best chance of rain, then rain changing to snow coming Tuesday afternoon and evening across the greater Denver area and Front Range.
The severe storms will setup well east of Colorado Tuesday, but some thunderstorms storms are possible across the Four Corners region as well: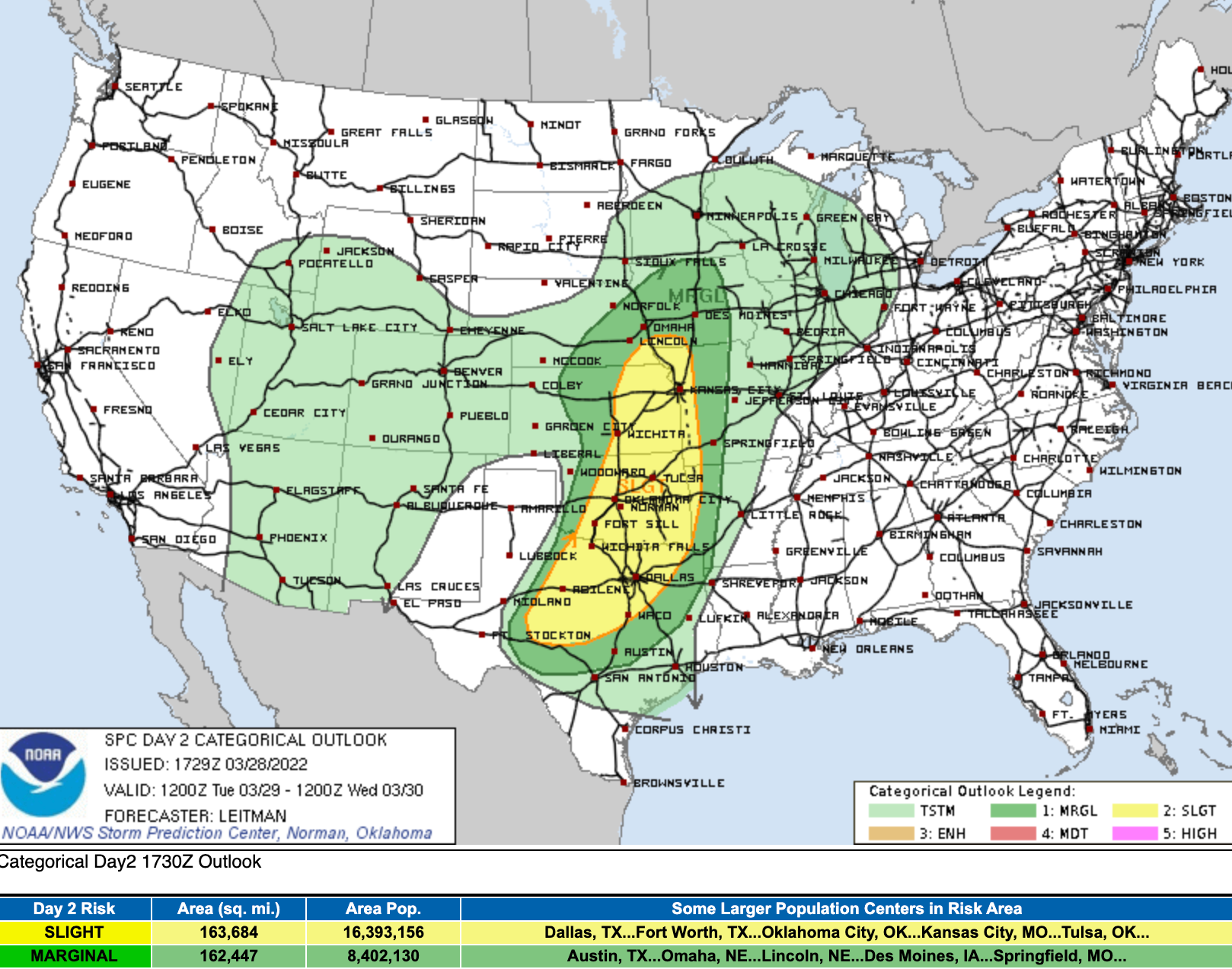 Models are coming in cooler with this system tonight, and a bit more excited about snow potential as well. You can see for Centennial the last two runs have nearly doubled the snowfall output on the SREF from 2.0" this morning two 4.0" this evening.

We've seen this in other modeling this evening as well, with most of the focus for the greater snowfall totals focused over the higher terrain of Boulder, Jefferson, and Douglas Counties. This certainly makes sense given marginal temperatures, and with that travel between Denver and Colorado Springs or into the hills could be tough for a few hours Tuesday evening and overnight.
In the cities the snowfall potential is more questionable still, but certainly a bit higher potential for a quick coating to couple of inches looks more possible as we sit this evening. This is especially true for the west and south/southeast suburbs of Denver, and northern Colorado Springs.
The blend of models hasn't quite caught up yet. It's showing the potential across the Palmer Divide and even snow-favored areas of Southeast Denver, but little to no accumulation in the city proper.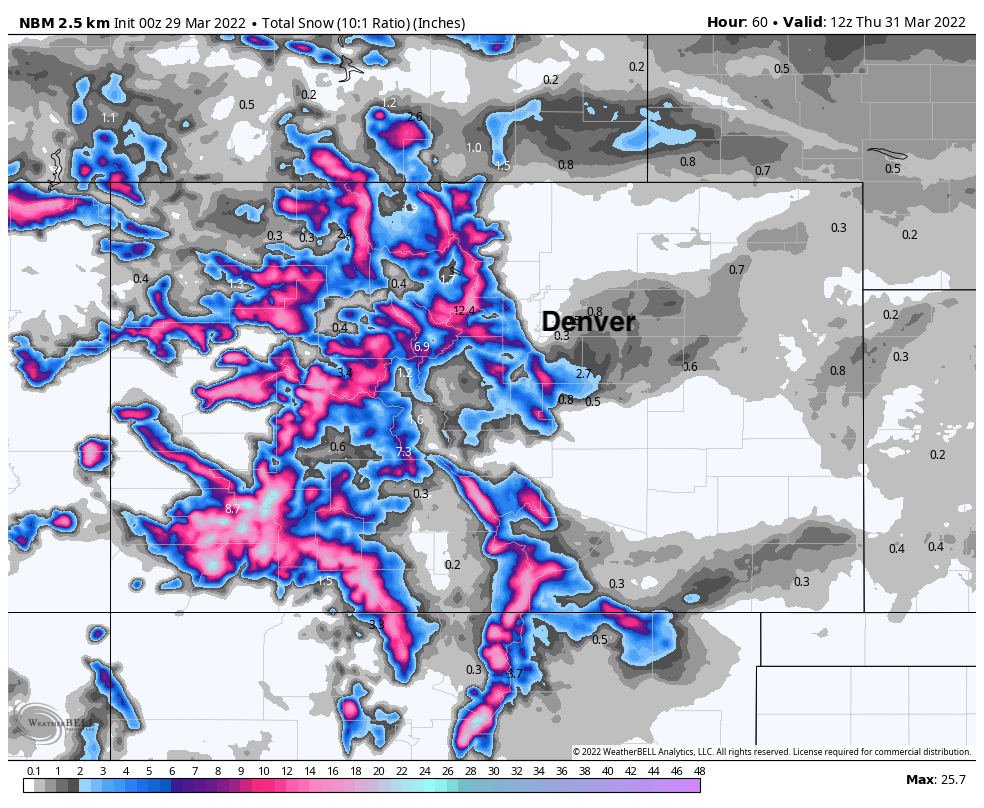 Will that change in the next run? If trends hold tonight, possibly. Most models are showing some potential in the city proper now, so we'll need to watch this closely.
For now, Winter Weather Advisories are posted for the high country (great news!) with no highlights in place across Eastern Colorado at this time. This could change Tuesday should we see the increased snow potential remain, as well as the potential for an increase in wind-related alerts across portions of eastern Colorado as well.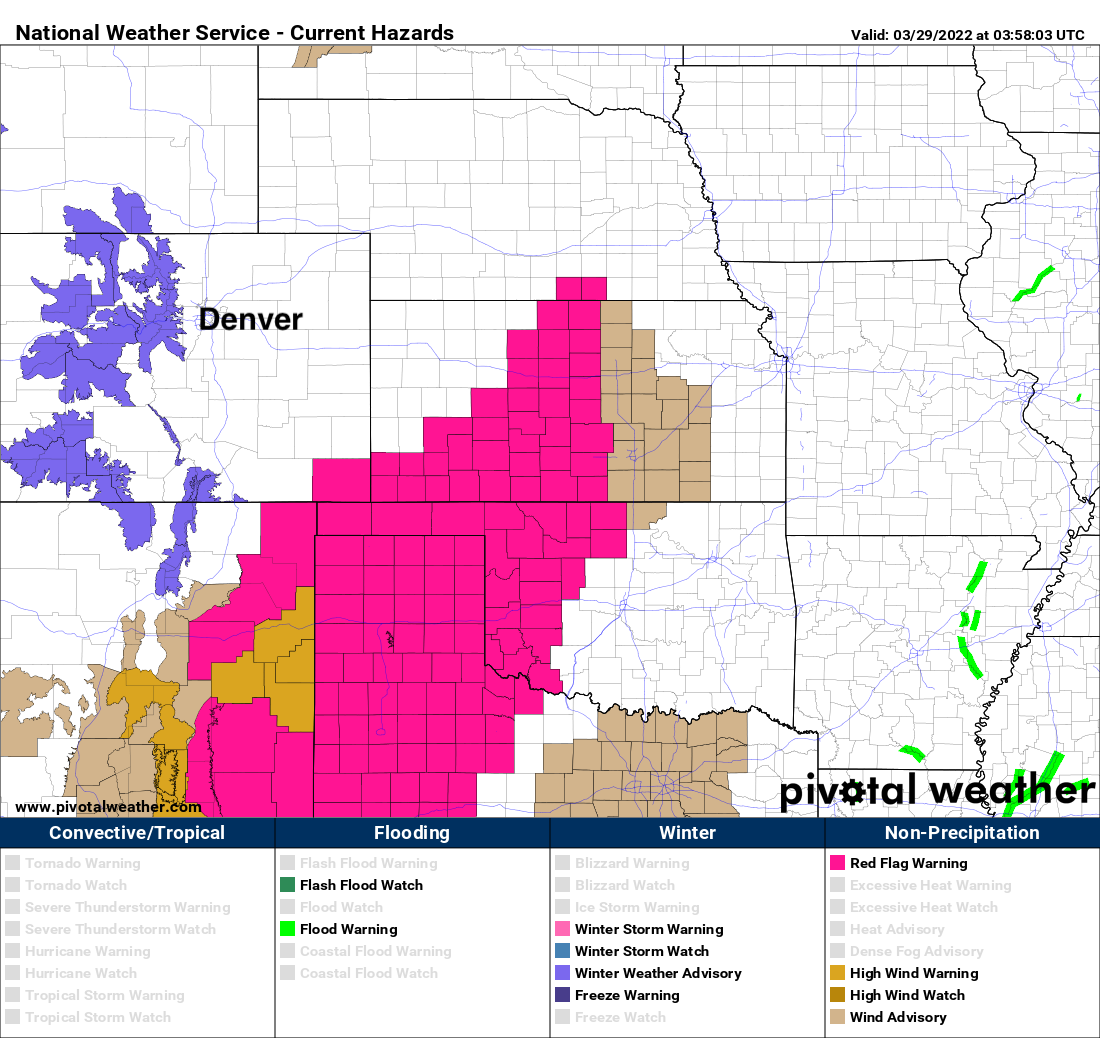 I would say that the biggest potential impacts from this storm outside the mountains will be the potential for wind driven snow on the Palmer Divide, Tuesday evening and night. Gusts over 40 mph with locally heavy bursts of wet snow could really create some nasty travel. So, if you have travel planned between Co Springs and Denver, from Castle Rock to Limon, or possibly from Denver to Limon, you need to be prepared.