We discussed the unsettled nature of this week's weather in Sunday's SOTA, and while the weather remains somewhat active in some respects it has also been trending drier.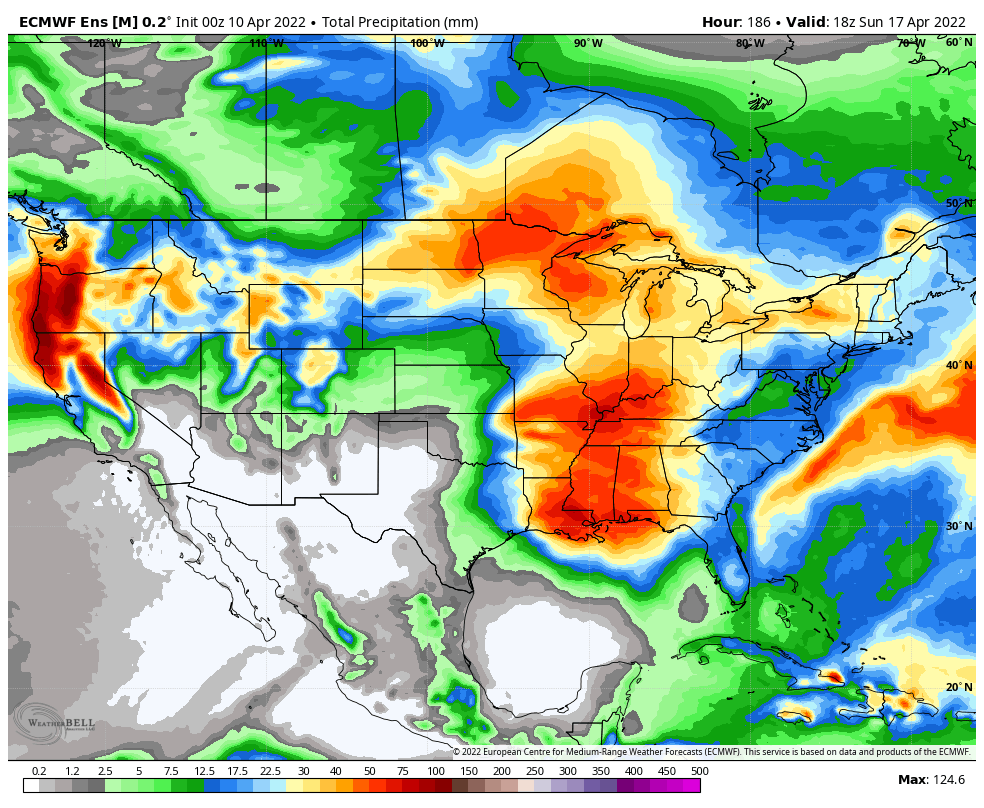 Here is an animation that shows the last eight updates of the EPS focused on a snapshot in time of Wednesday morning. Notice how the deepest blue colors along with the closed contours progressively move northward.
That animation shows the system favoring the north, and this is what we are expect in terms of precipitation through Sunday night.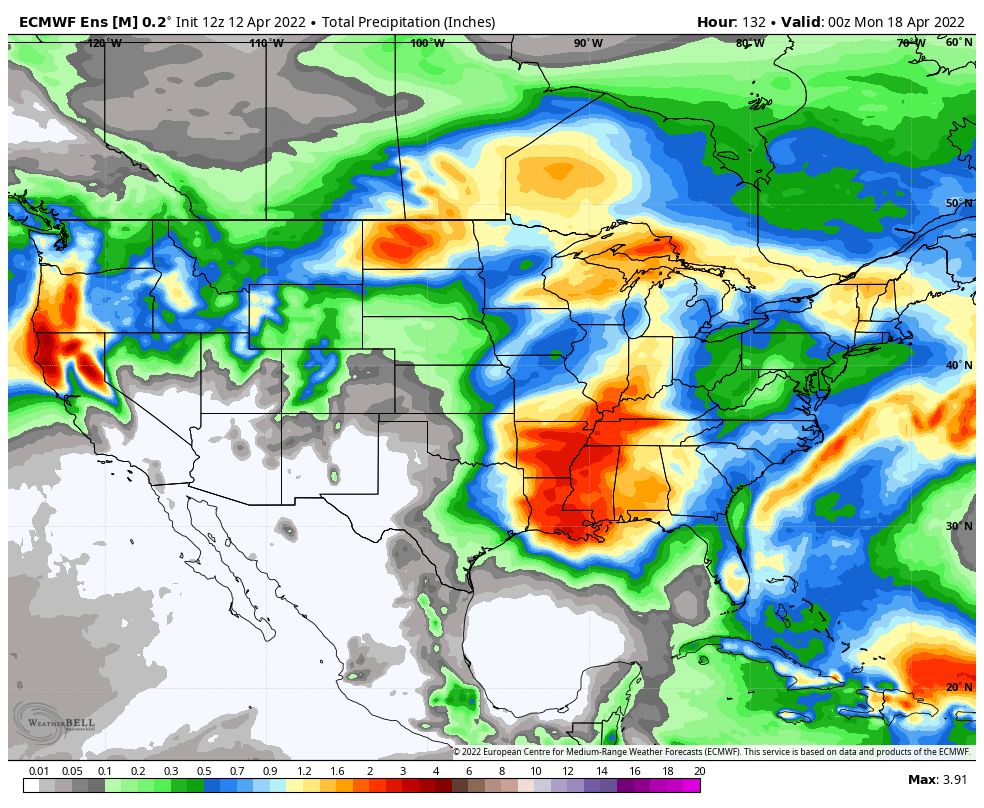 As I wrote in this week's SOTA, the northern tier of states plus the lower Mississippi will favor with moisture this week.
Taking a closer look at home, we see that early estimates for total precipitation in Denver and the Front Range are now lower.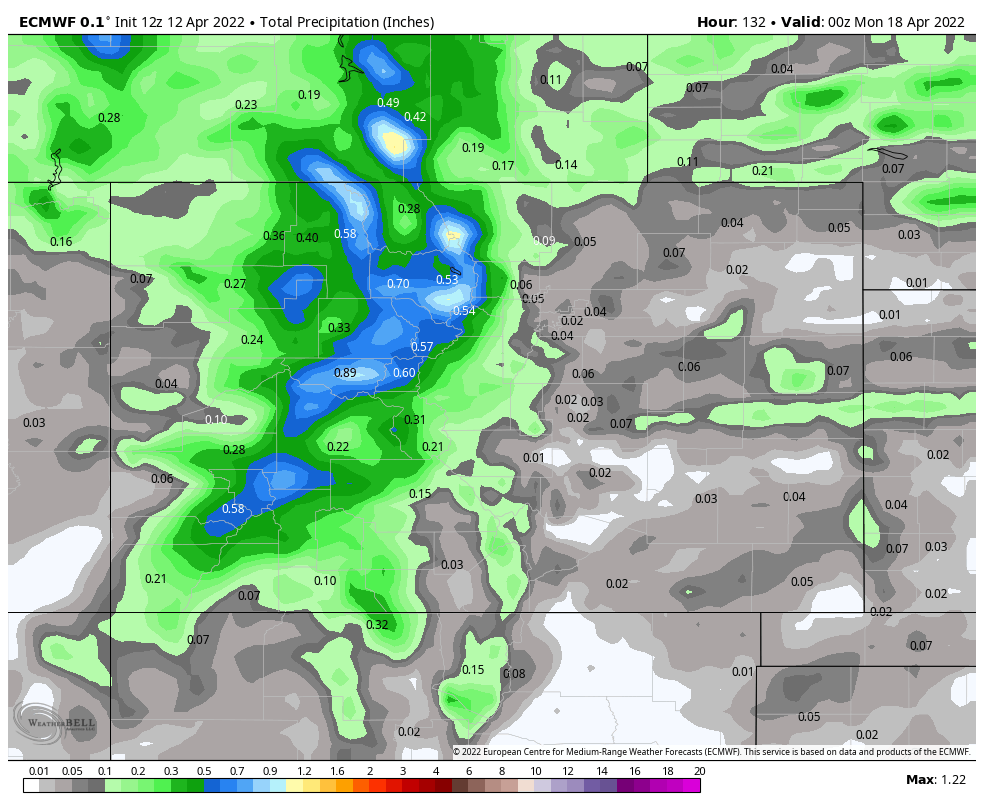 However, there is good news from a snowpack perspective that we are still getting quite a bit of water to the mountains. The image above is total moisture, I'll show you snowfall totals below.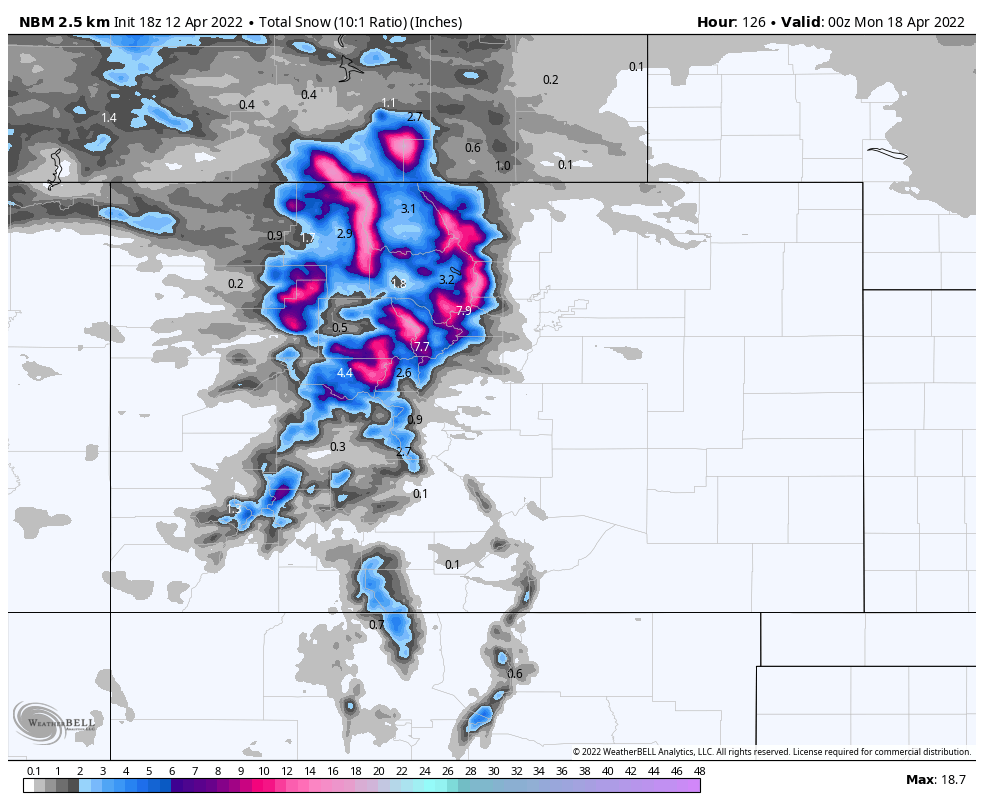 The heaviest snowfall favors Colorado's northern mountains. It's worth a closer look to see some areas nearing a foot of additional snow this week, that's help our snowpack in this area - snowpack, we will have a post on those updated conditions after we tally up this week's snowfall.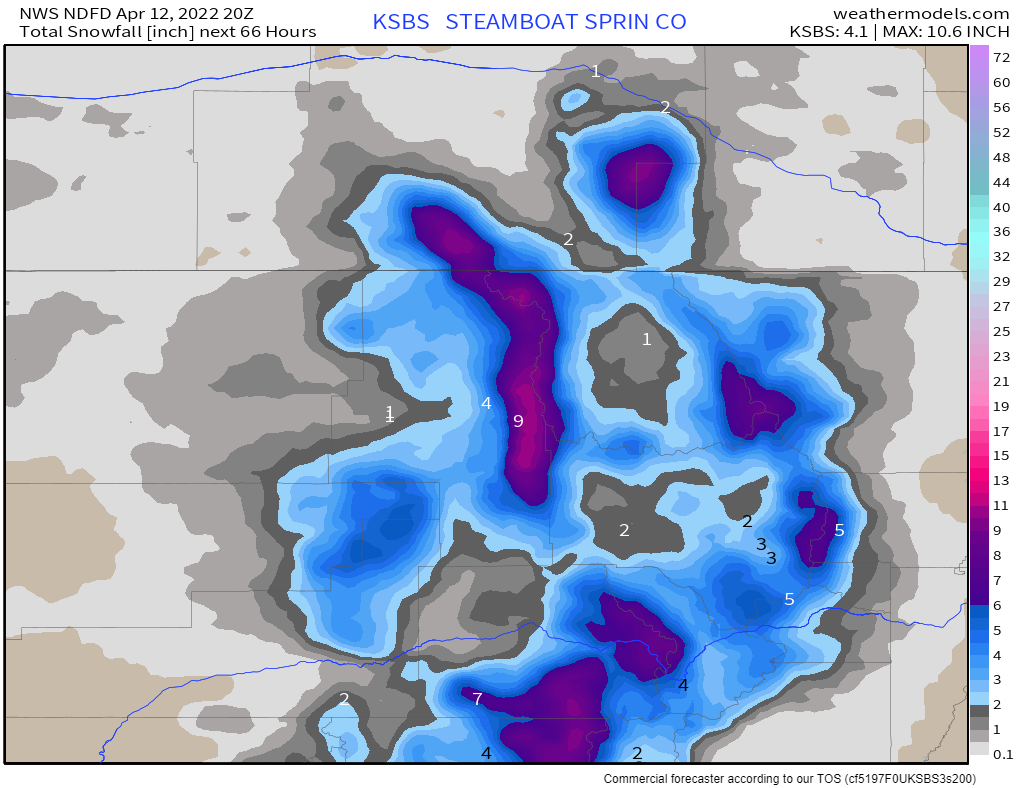 As far as timing, here's the hourly planner for Denver in terms of precipitation, and temperatures.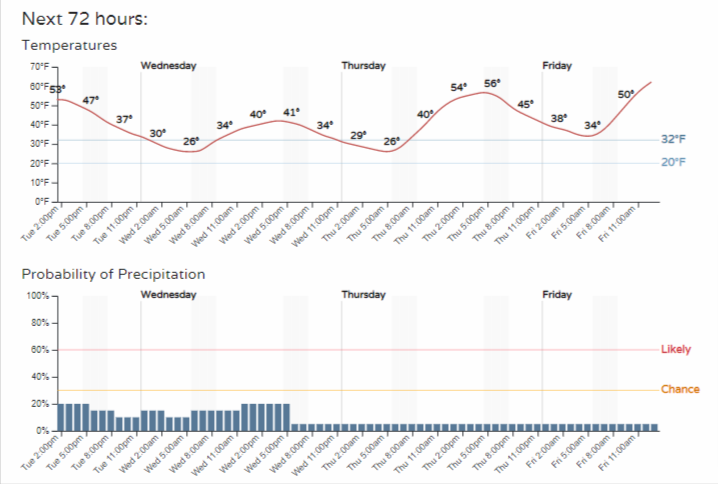 Those hourly chances are not overwhelming.
In terms of temperatures, we do cool off enough tonight through Wednesday that if a shower moves over it could be snow and a rain/snow mix; the totals won't amount to much. And, speaking of temperatures we see a warming trend into the weekend as this storm system slowly clears the region before another moves in Sunday into Monday.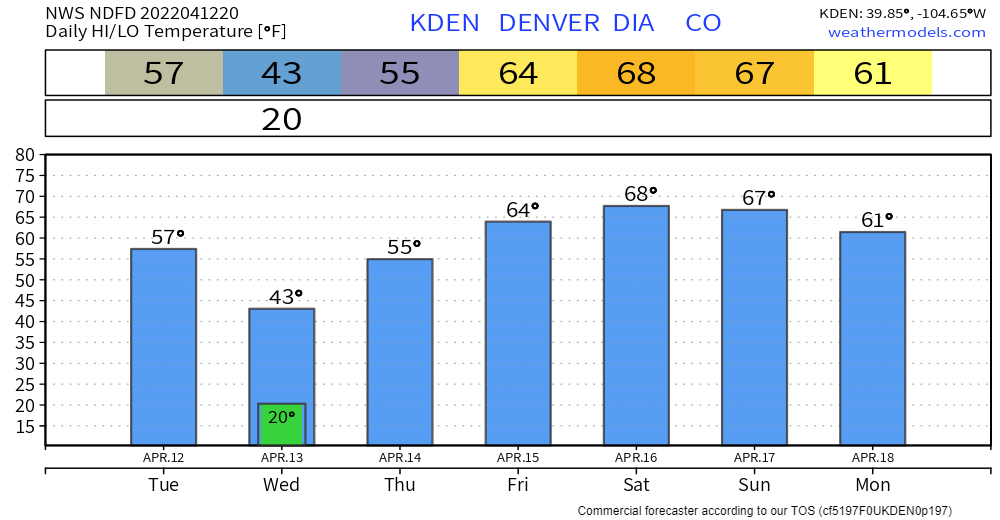 You might be asking about the wind and thinking I've forgotten it...well, how can I when it's annoyingly hitting our office windows right now. Sadly, expect gusty conditions the next few days - especially the midday and afternoons. Over the next several days, Saturday likely has the calmer wind, BUT still a breeze.
By Easter Sunday, wind will increase as the next storm system moves into the region. Right now, not many showers forecast but something we will watch and have for you later.