We are certainly warming and greening up nicely, but that means we will need better chances of precipitation to keep things progressing.
Overall, the week ahead has low-end rain chances and warmer than average temperatures in the forecast for Colorado.
The atmosphere for the week will have some troughing (unsettled weather) across the western U.S. early in the week, but notice how that area of blues on the map skirts the western part of the state before moving to our north and east.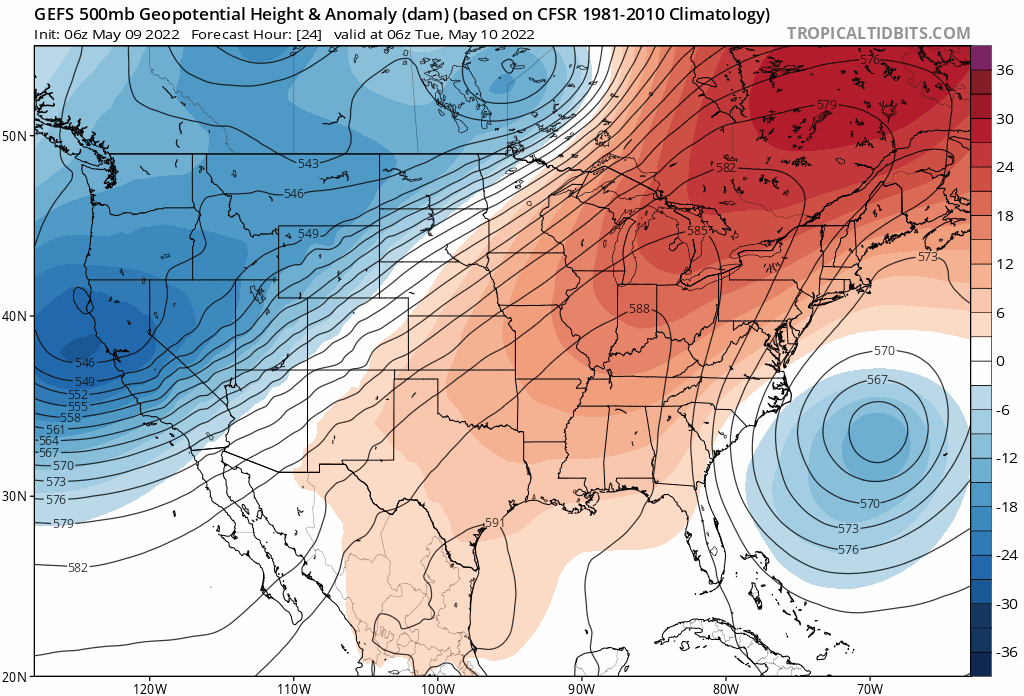 The path of that troughing (blues on the map) are subject to two ridges (reds), one east and one west, which are stronger than the troughing and will ultimately be the main influence - ridging implies drier and hotter weather.
With that said, let's look at moisture and then temperatures.
Rainfall estimates for the week across Colorado are shown here: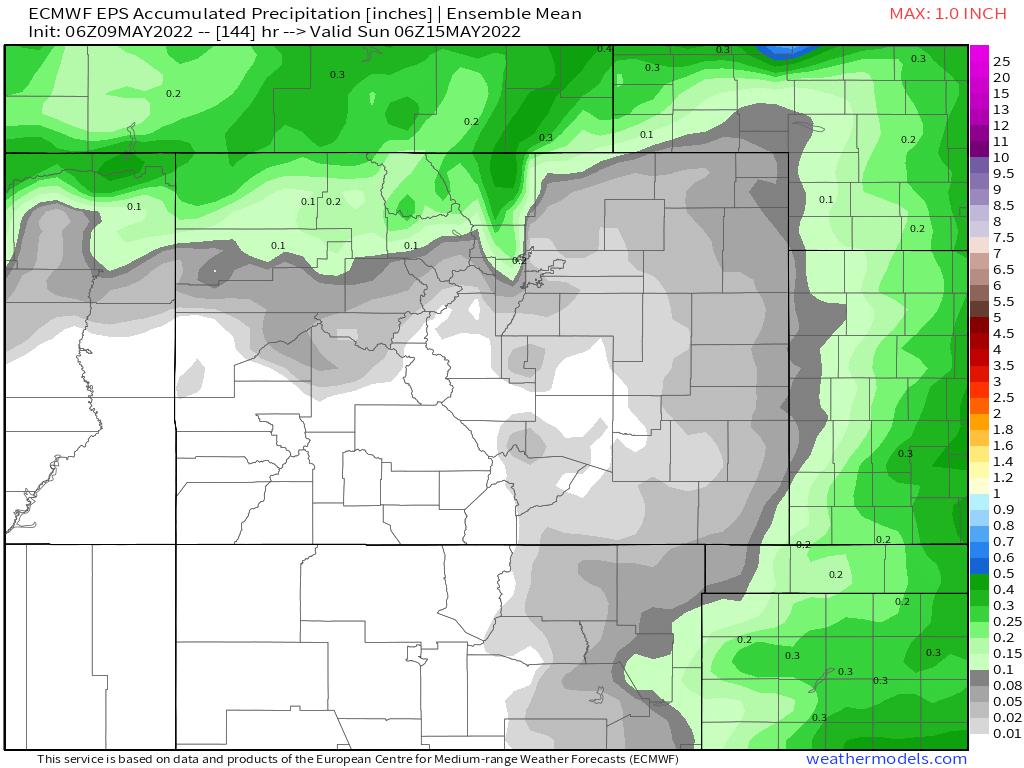 That's not a lot of water, but at least some across the north. We can select Fort Collins as the point for our precipitation chances to see the daily breakdown.

When it comes to precipitation, we are running into deficit territory for many areas that had a surplus so far this year. April was a tough one on us, as many locations in Colorado had their driest April on record.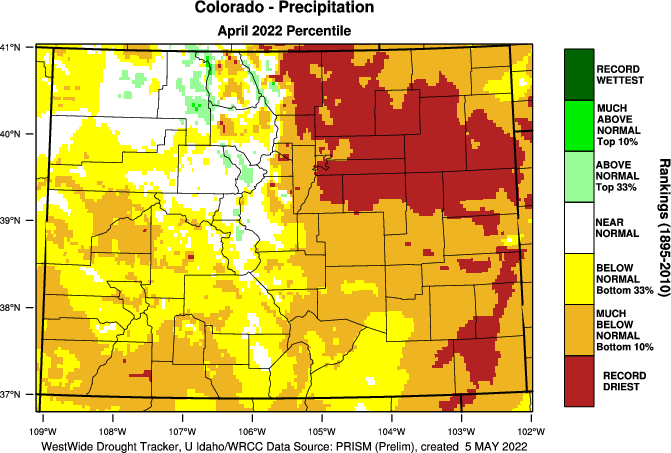 Denver is one such location about to run out of surplus with these drier days ahead.

As of May 8th, Denver is right on its average mark for precipitation for the year to date.
Now, let's look at temperatures for the week in total. The average is well above the normal for the region, except to the west where they are under more of that trough we spoke of above.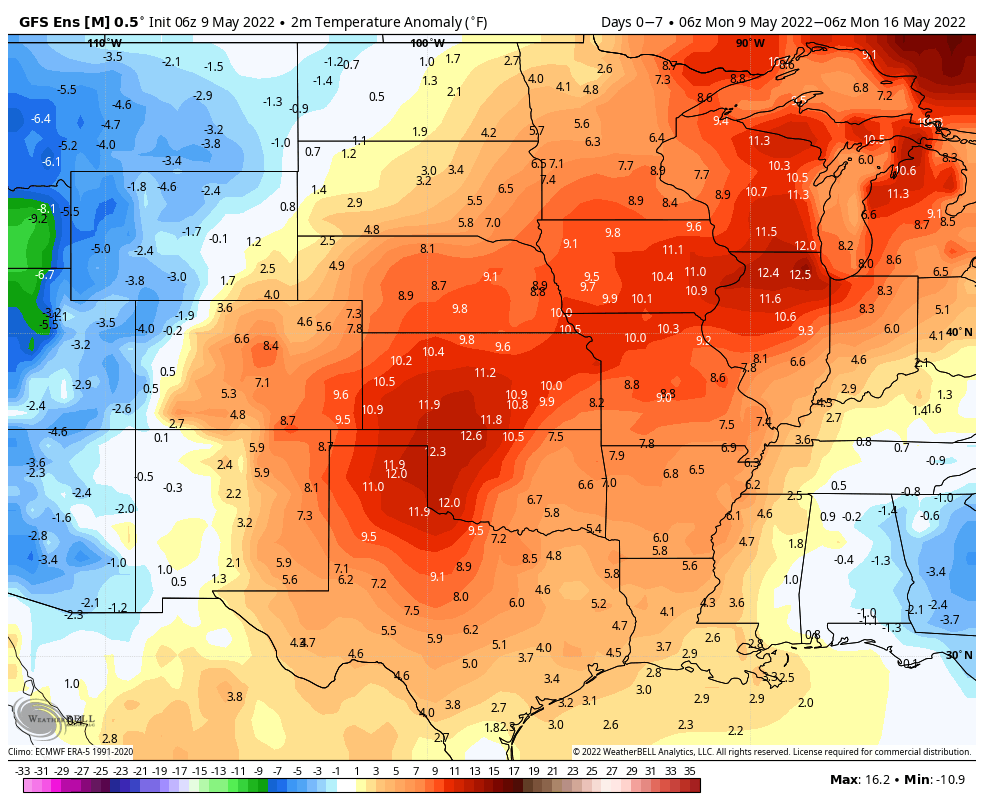 What that looks like daily for the Denver area is a lot of 70s, and Wednesday may threaten the existing record high for the date (90F from 1961):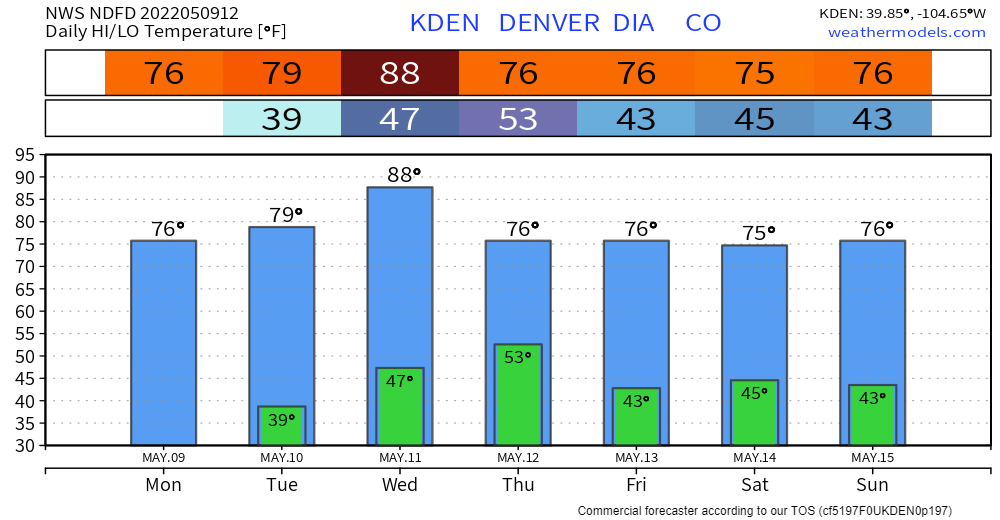 The combination of dryness, particularly recently, and the warm outlook means the fire risks across the region will be quite high today, and throughout the course of much of the forecast. Red Flag and High Wind Warnings are in effect for much of the state today, extending south across New Mexico (which is dealing with several large fires), and western Kansas/Texas: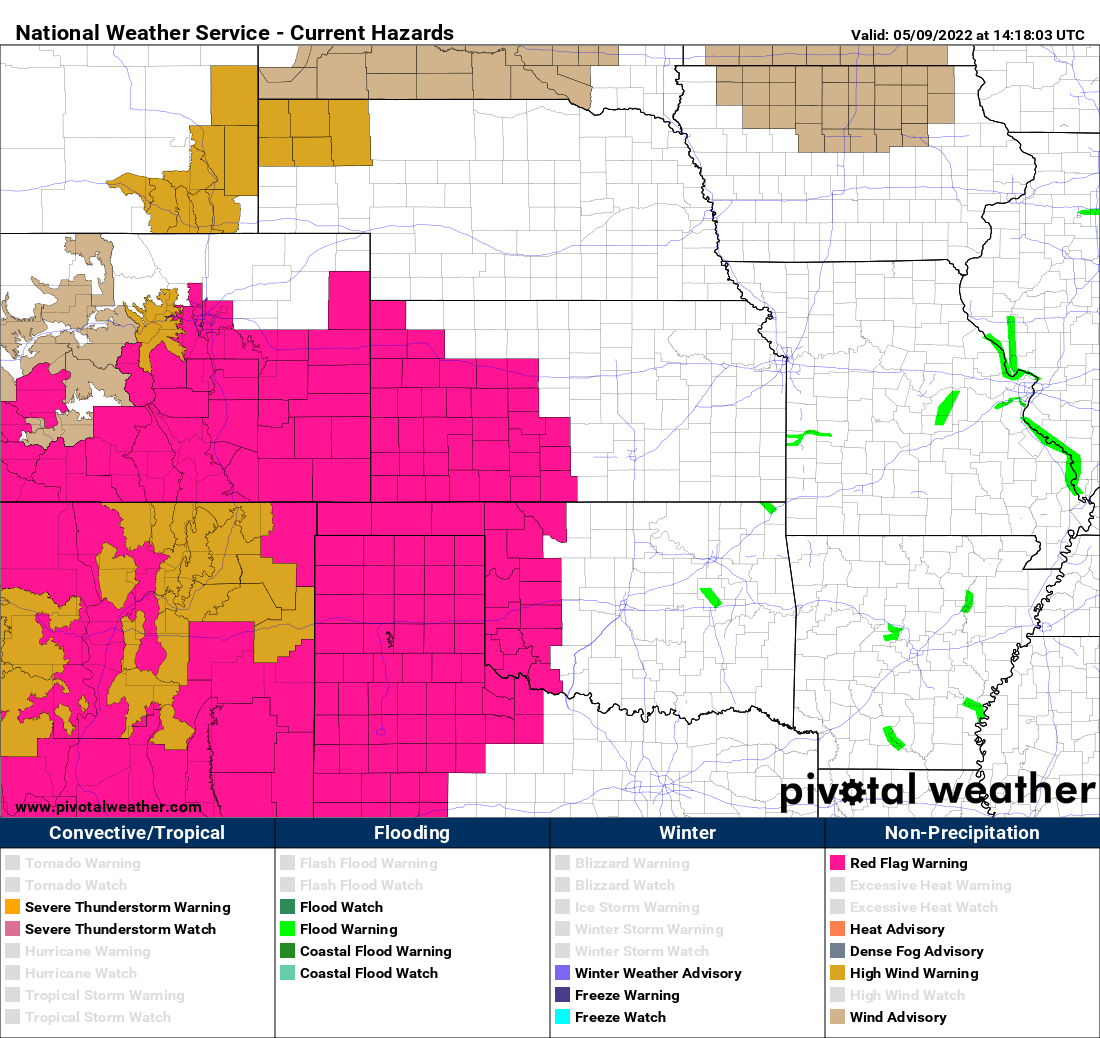 Speaking of the wind, April was notably windier than average across much of the country.
We are working on a post to offer some wind perspectives and will have that out for you this week.