Conditions will warm up quite a lot throughout the week, and a couple of chances for precipitation but by no means anything as strong as what we just saw across the Front Range.
The storm system that moved through into the weekend was noteworthy for several reasons. First, let's look at some snowfall totals.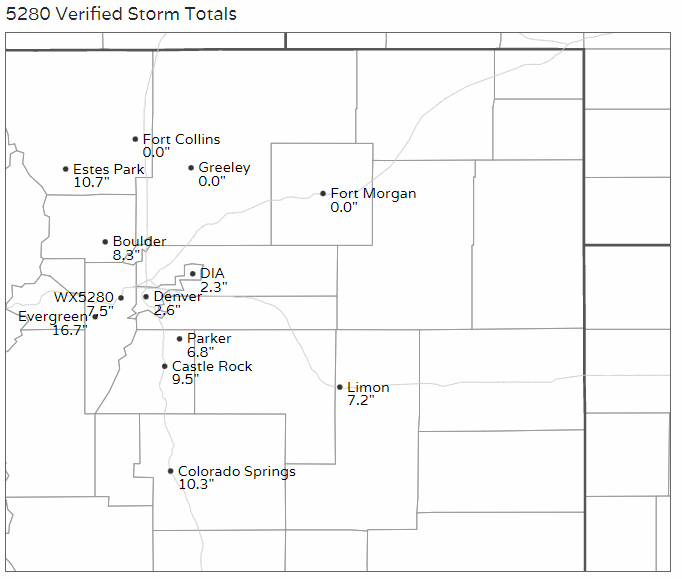 The highest totals came from areas near/on Floyd Hill and the Palmer Divide that were upwards of two feet of snowfall.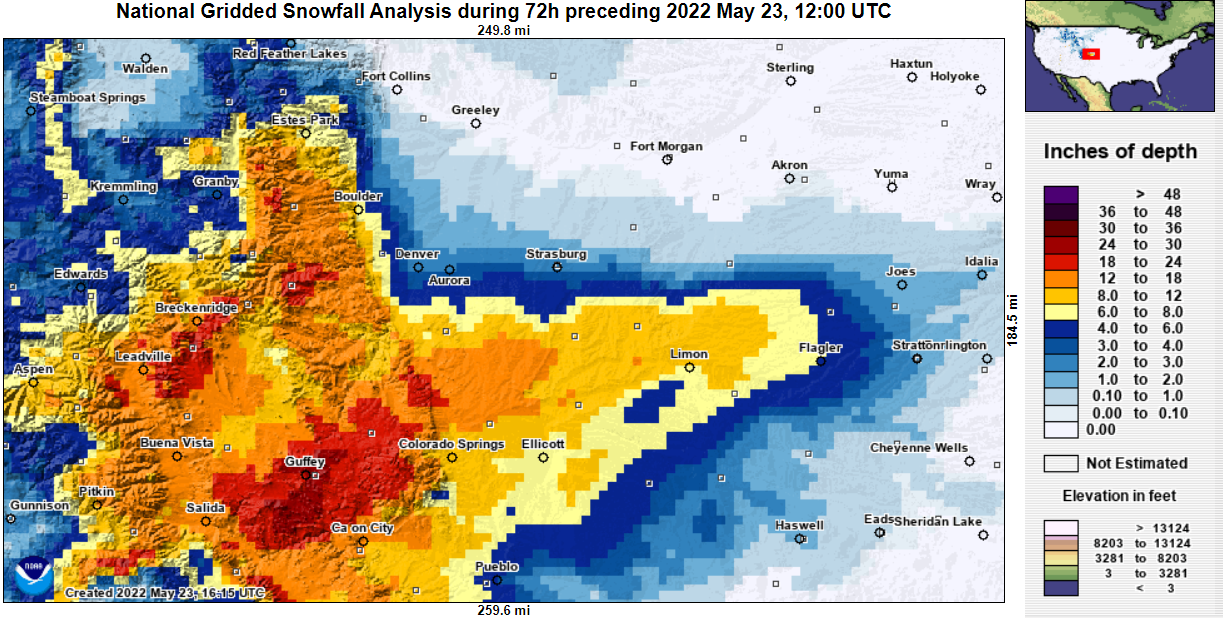 Total precipitation exceeded one inch covering much of central Colorado. The total impact of this will be reflected in this week's drought monitor which is published Thursday.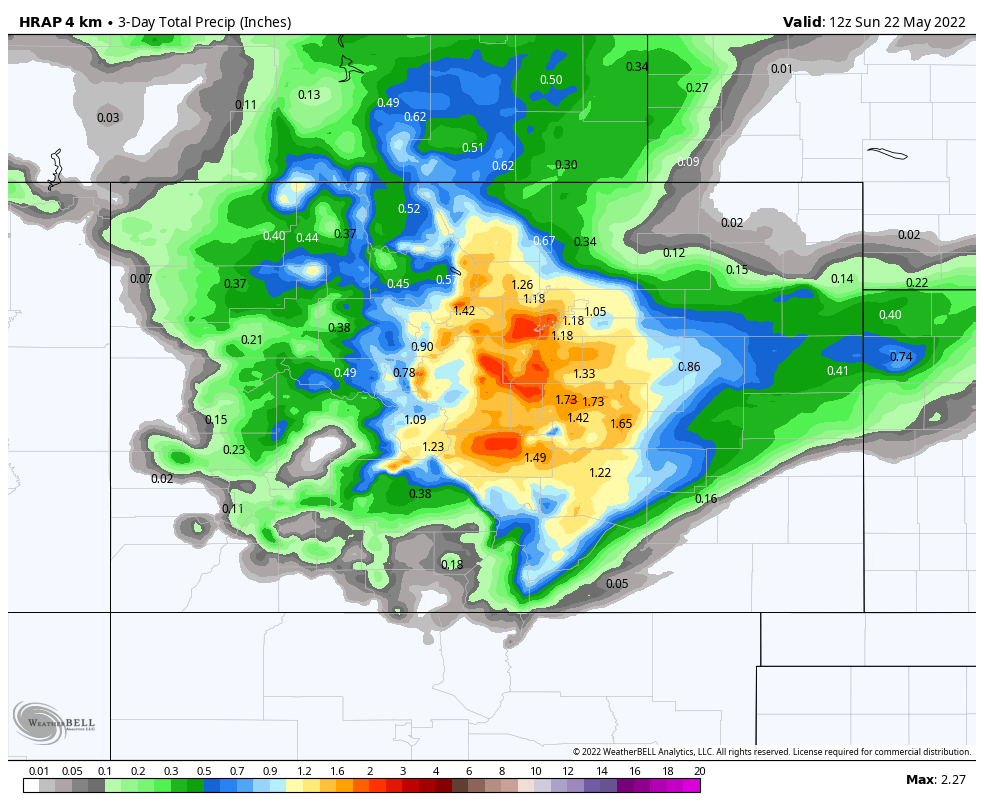 As far as cold,
It was certainly quite an event!
Now, to the week ahead. Expect a gradual warming trend to push many of us into the 80s later this week. Generally, all areas progressively warm and stay warm into Memorial Day weekend.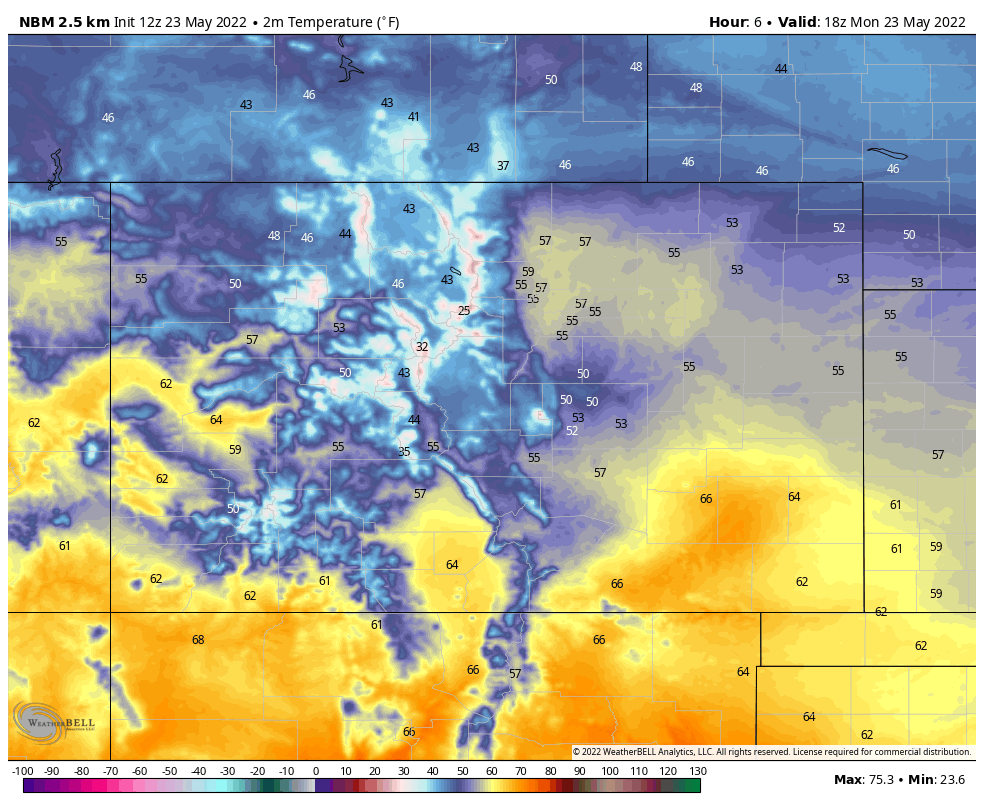 A daily check for Denver: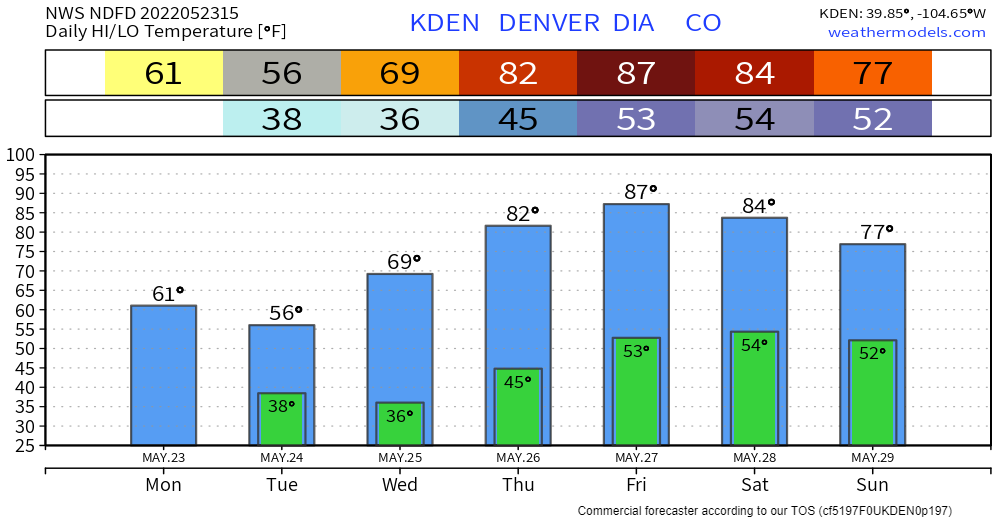 And, this does come with some additional chances for moisture. Denver's hourly chances increase steadily through Tuesday.

This next round of water focuses on the Continental Divide and east of, with particular attention on Southeastern Colorado and the Plains. Denver and the Front Range may see another quarter to third of an inch potentially.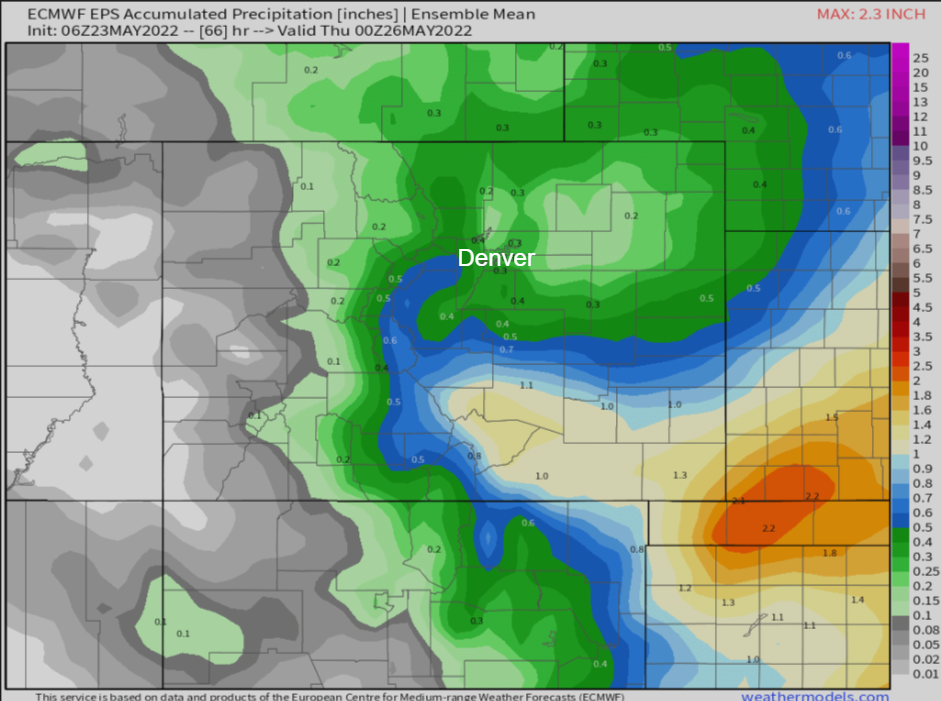 In terms of snowfall, we will see several inches but confined to the high country this time.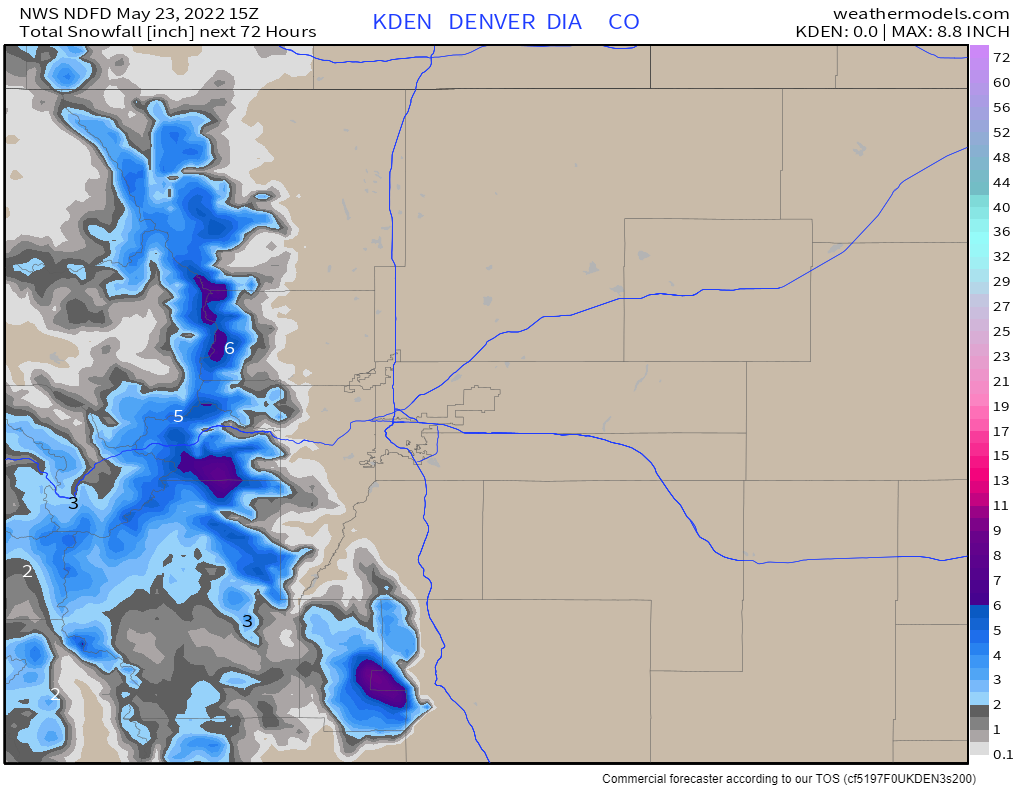 This isn't the only chance for moisture during the week - the weekend, including Memorial Day, may see showers and thunderstorms floating around.