May is Denver's wettest month on average, and, while it hasn't been an overly wet May across the region for many of us it's been near average which is a good thing. This is especially true coming off the very dry April we saw across the state.
Through yesterday Denver sits at 1.88" of precipitation for the month, which is -0.13" below average for May. The average temperature month-to-date sits at 57°F, which is exactly average for May.
Models continue to show another round of showers, storms, and mountain snow Tuesday PM and overnight into Wednesday morning. This could help push many stations to above average precipitation for the month, including Denver if we play our cards right.
Models show rain and snow developing Tuesday afternoon along the Front Range mountains, then gradually filling in across the urban corridor and plains by Tuesday evening and overnight. Most models show precipitation ending Wednesday morning, along the urban corridor, and midday across the plains: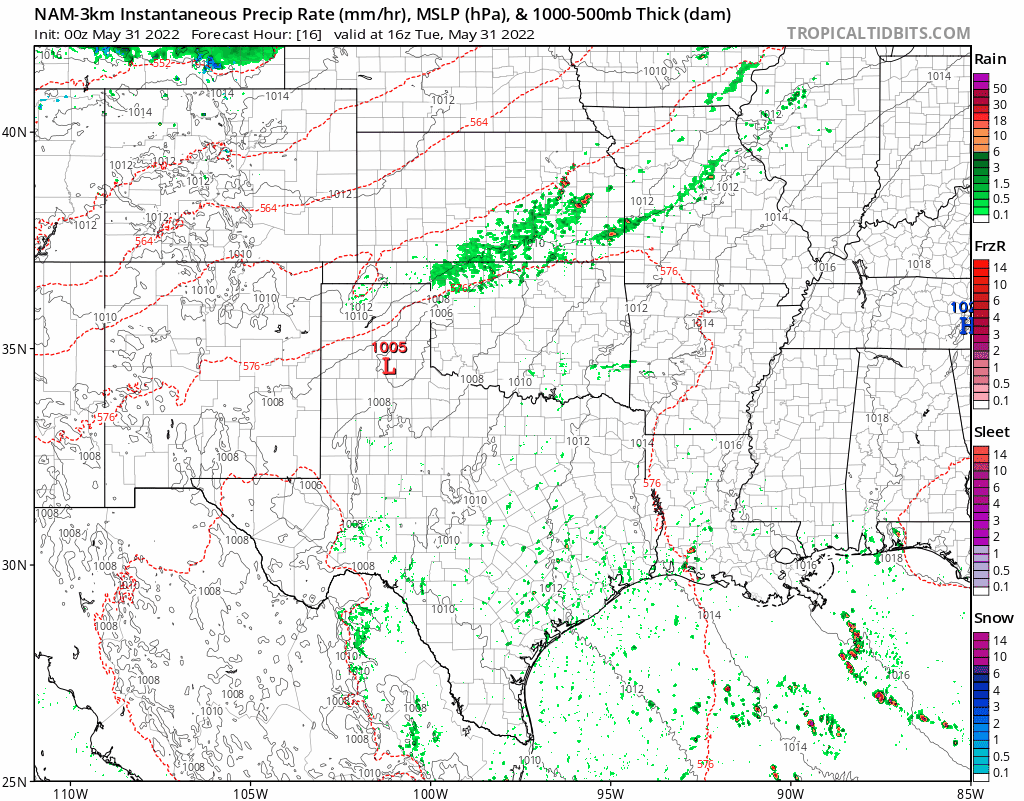 Denver's hourly planner matches this idea: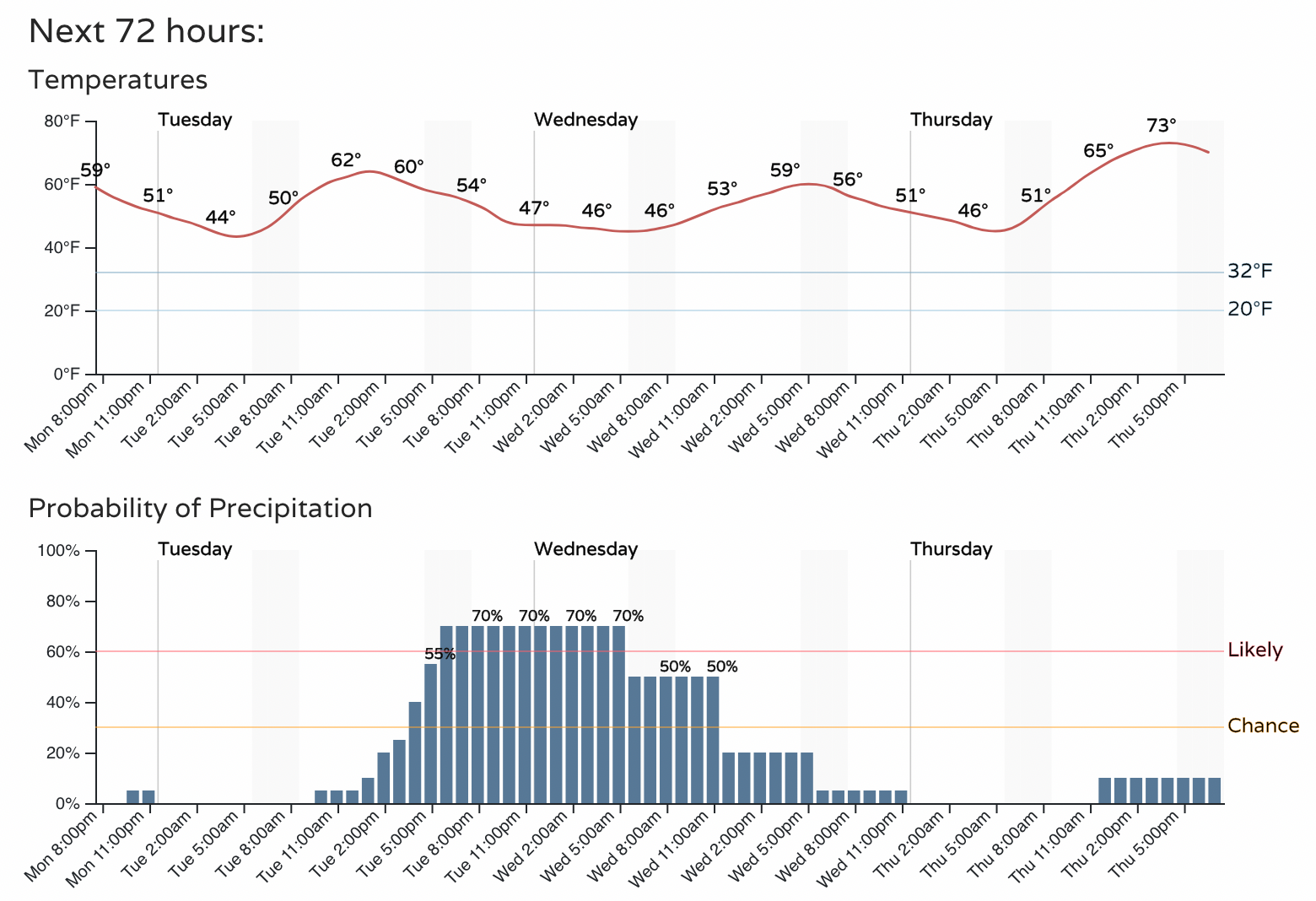 The incoming system will keep temperatures cool as well. Highs in the 50s and low 60s both Tuesday and Wednesday before turning warmer for the weekend.
For some of us, precipitation totals may near 1.0" before all is said and done. The Euro has widespread totals of 0.5" to 1.4" across the northern Front Range foothills and adjacent plains, with similar ideas in other modeling. This doesn't seem like a bad bet, with good upslope showing up by tomorrow evening/overnight, and the chance we see some enhanced banded precipitation across the region as well.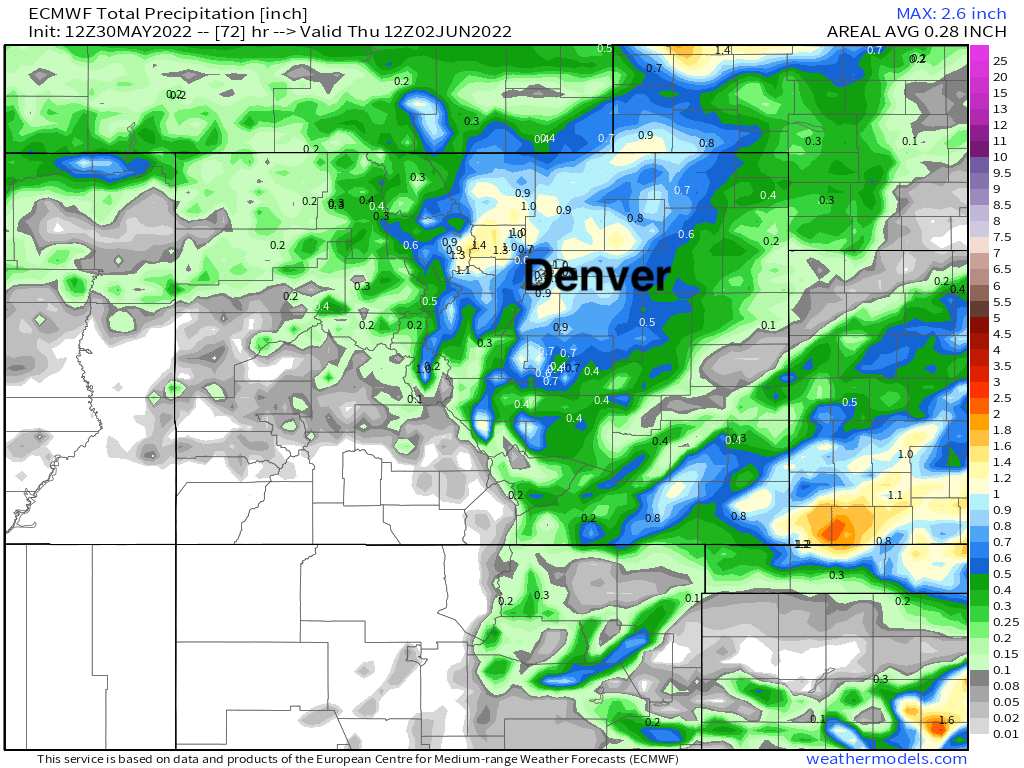 While chilly, temperatures won't be all that cold when it comes to being cold enough for snow. Still, elevations above about 8,000 feet could see some accumulation Tuesday night, with some areas seeing as much as 3 - 7" of snow by Wednesday morning across the higher terrain. The Euro suggests a few locations could do even better than this west of Boulder, we'll see.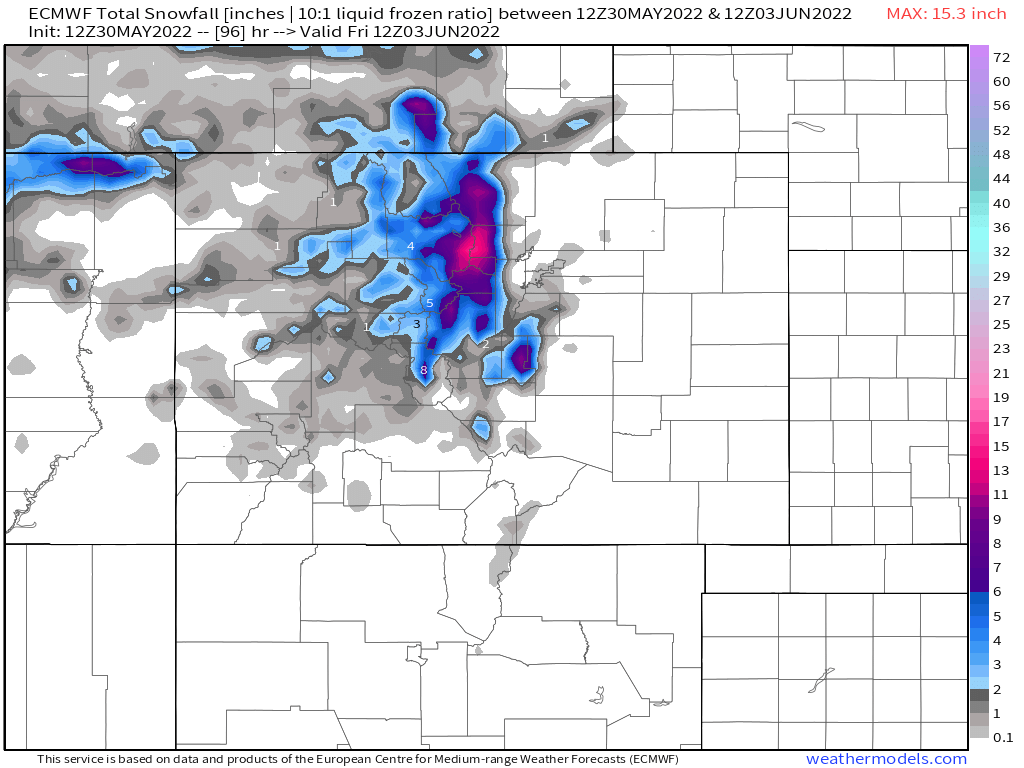 We turn warmer and drier to start June and just in time for the weekend. Enjoy tomorrow's moisture, and stay warm! Looks like low 40s will be doable for many of us the next couple of nights!