The incoming week will be drier and warmer than the one that just ended, but we have had some valuable moisture recently to help keep things green around the Front Range.
During the first few days of June, an area of moisture focused on the Pacific Northwest, Southern Plains, and the Northern Front Range and northeastern Plains of Colorado.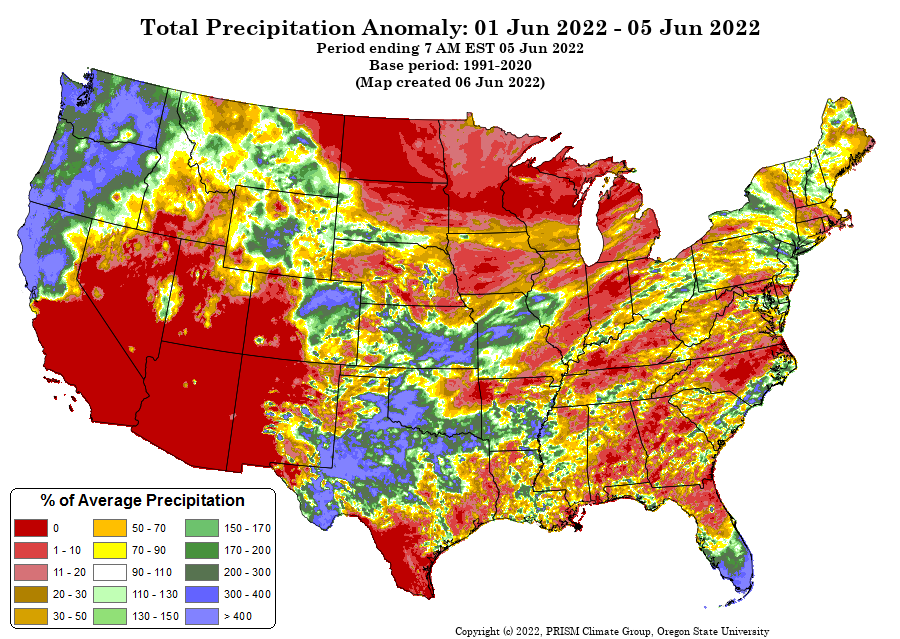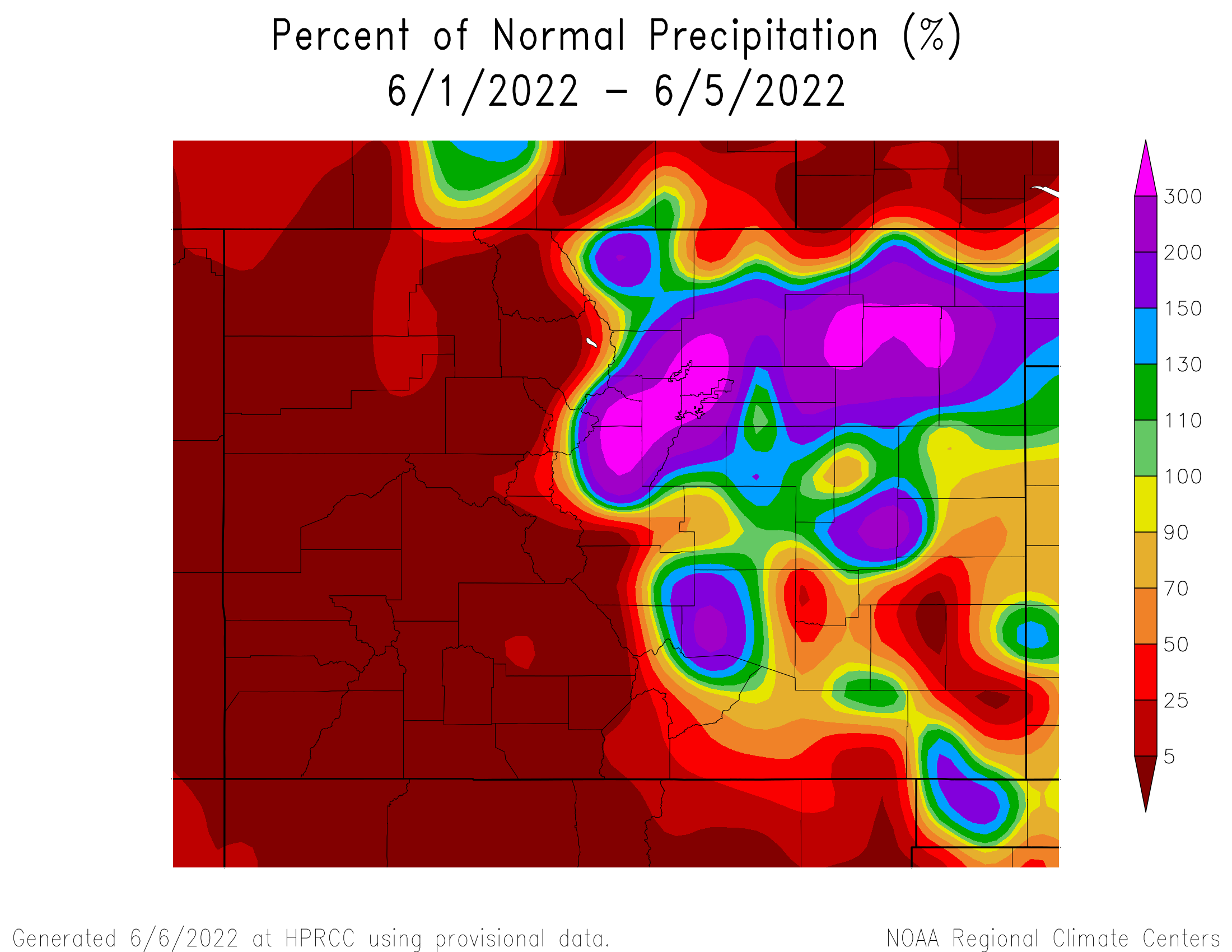 Temperatures started off on a cool note for early June, too.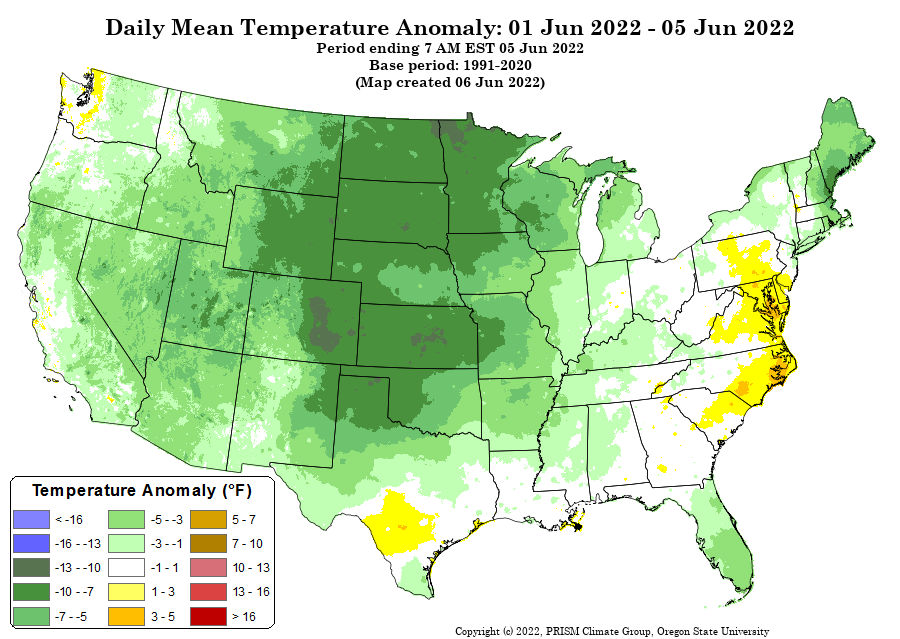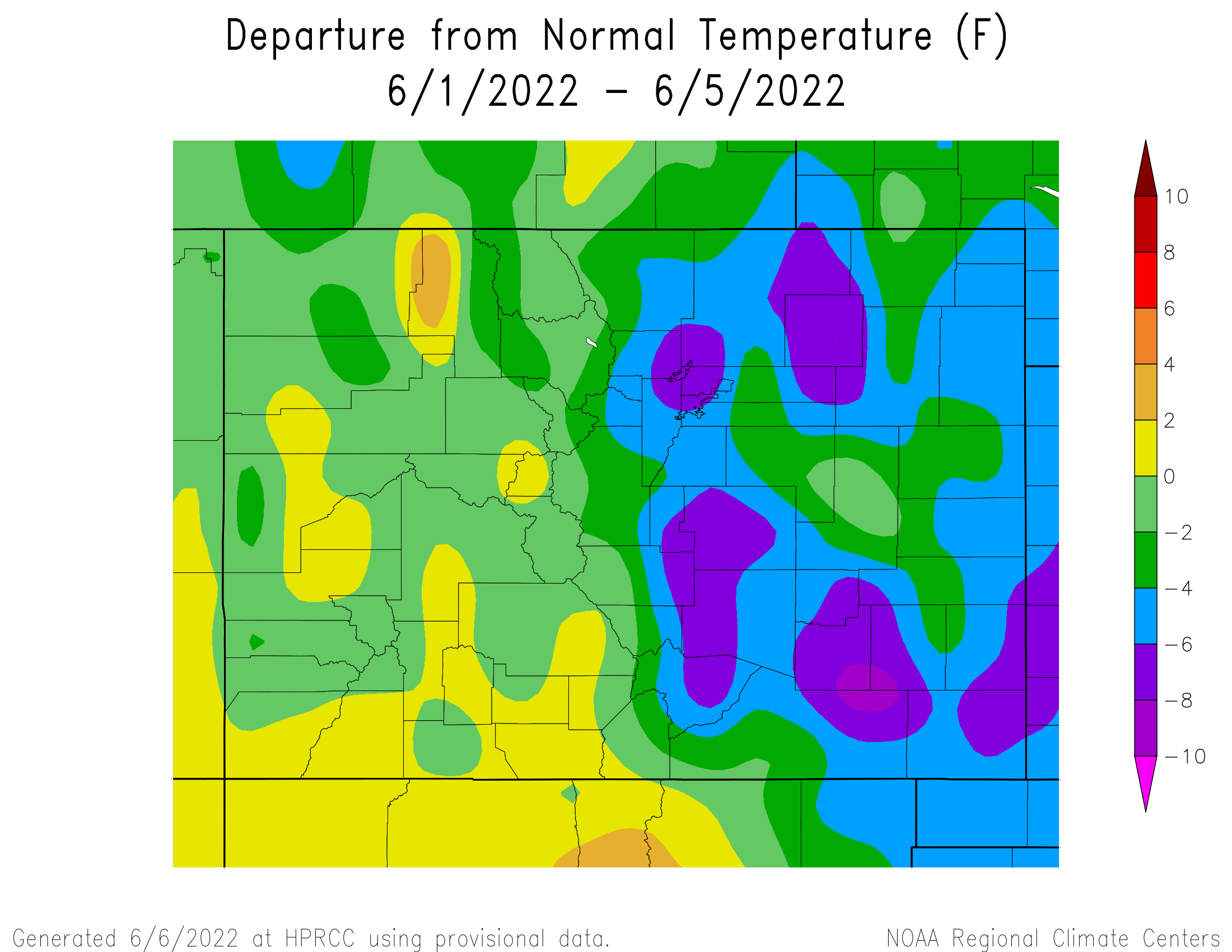 As we look at the week ahead, it'll be warmer (except off to our east) and drier overall. Temperature and precipitation anomalies are shown across the U.S.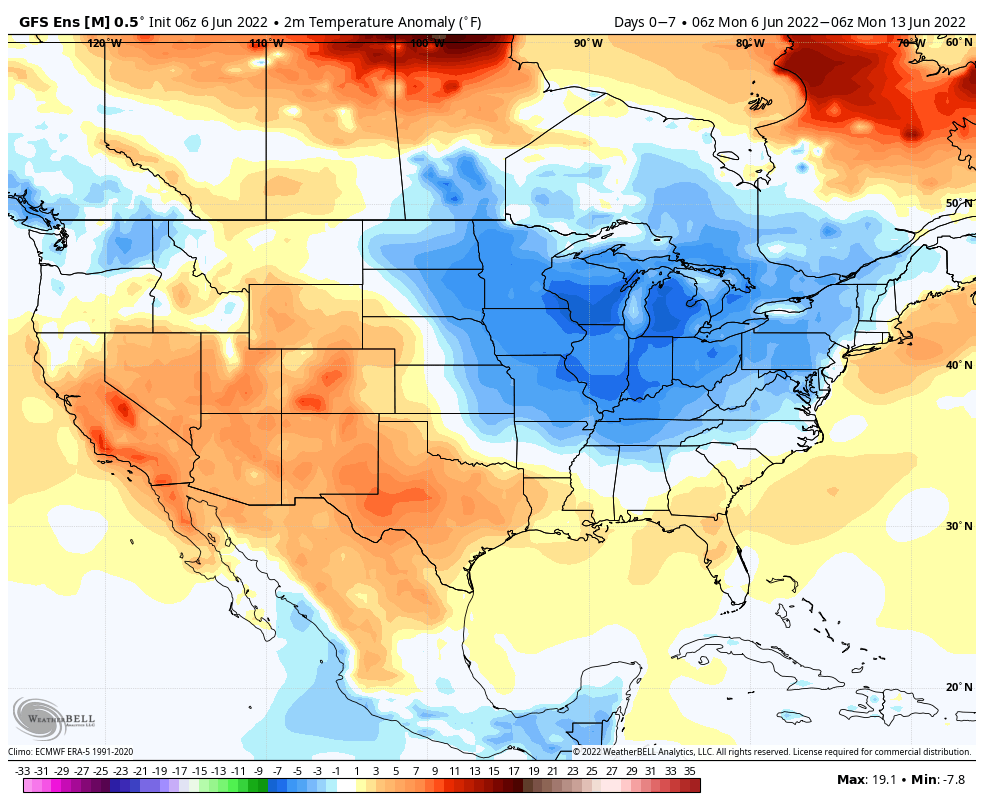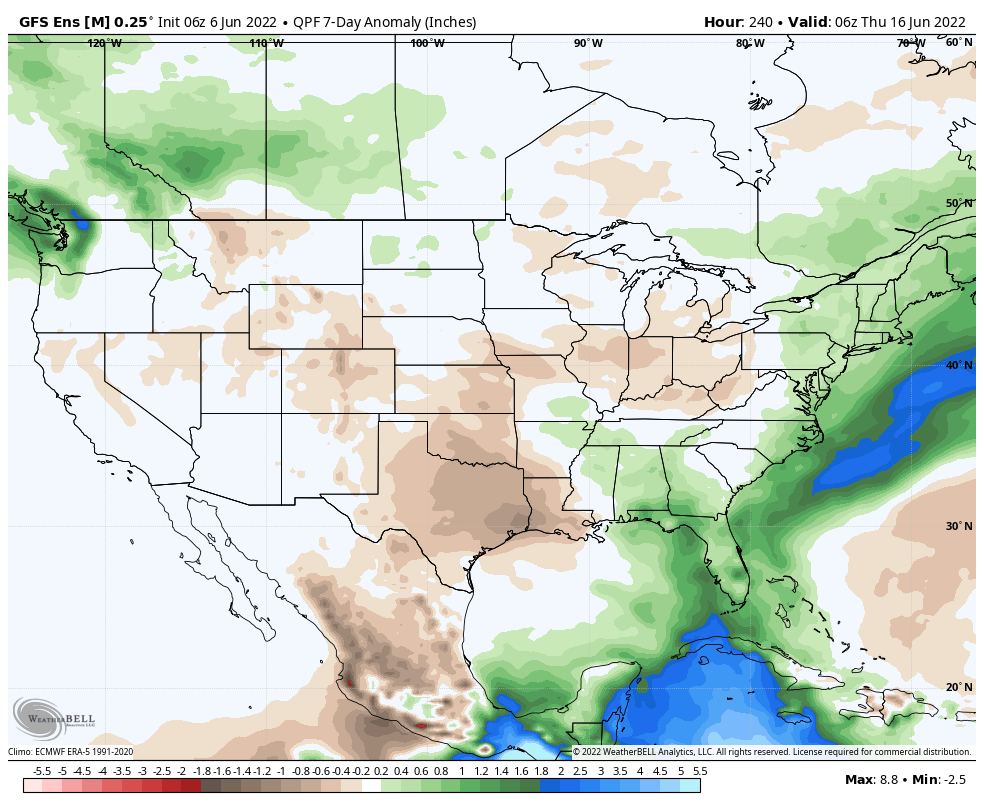 For Denver and the Front Range, we have a drier than normal week ahead but that isn't to say it will be totally dry. Let's zoom into the state and see estimated precipitation totals for the week ahead.
What the map above shows represents potential rainfall totals from daily thunderstorm chances rather than a focused widespread rain event, so take that for what it's worth. The week-in-review map will likely show much spottier precipitation totals than what is estimated now.
Here's a look at the daily precipitation chances for Denver.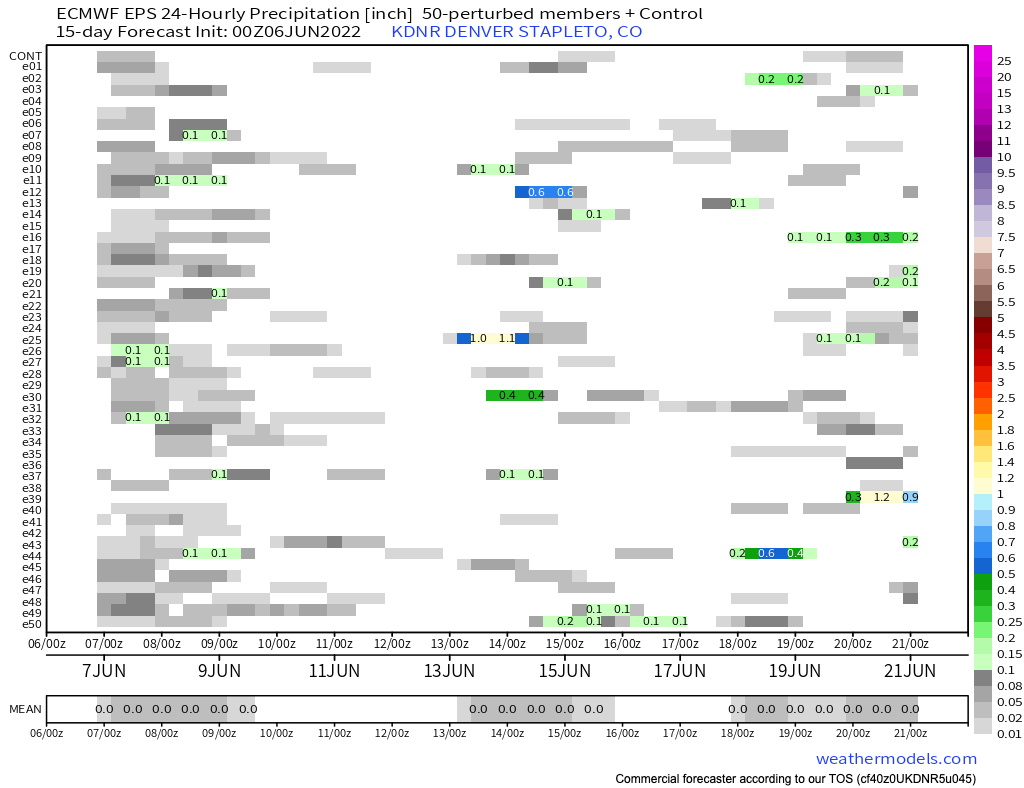 With this may come some concern of severe thunderstorm activity, and yes that is possible.
For today, the areas with higher chances of damaging storms are highlighted in yellow and are to the northeast and southeast of the Denver metro area.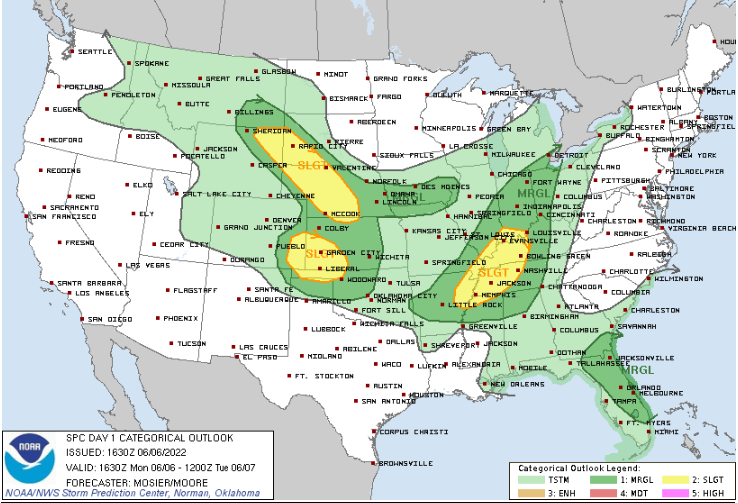 For Tuesday, the risk of damaging storms increases and comes closer to the city: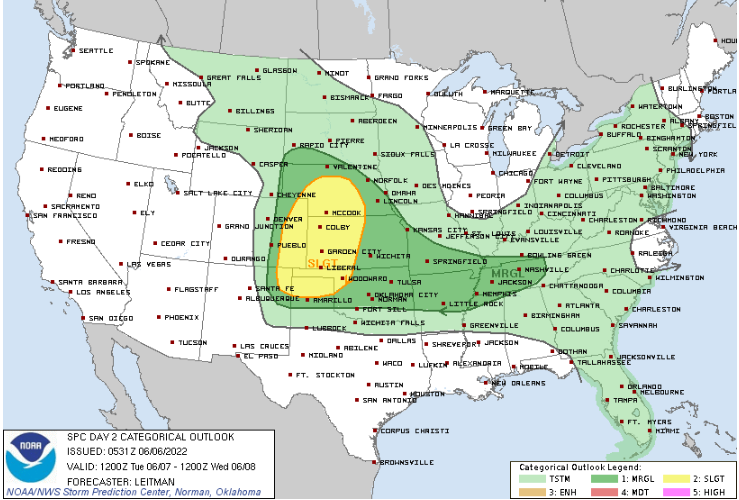 When it comes to temperatures, we will run warmer than average across the board. Thursday and Sunday come within five degrees, or so, of record highs.
Overall, a week that feels like June...at least in my opinion!