If you've looked at the horizon Monday you have seen the haze in the air. This is mostly smoke arriving from the Pipeline Fire near Flagstaff, AZ. The smoke likely gets thicker this afternoon with some relief with a wind shift to come Tuesday.
With the smoke comes very hot temperatures for Monday. Denver is headed toward the middle and upper 90s and may set a new record high for today.
Highs across the state and region will be near record territory again today: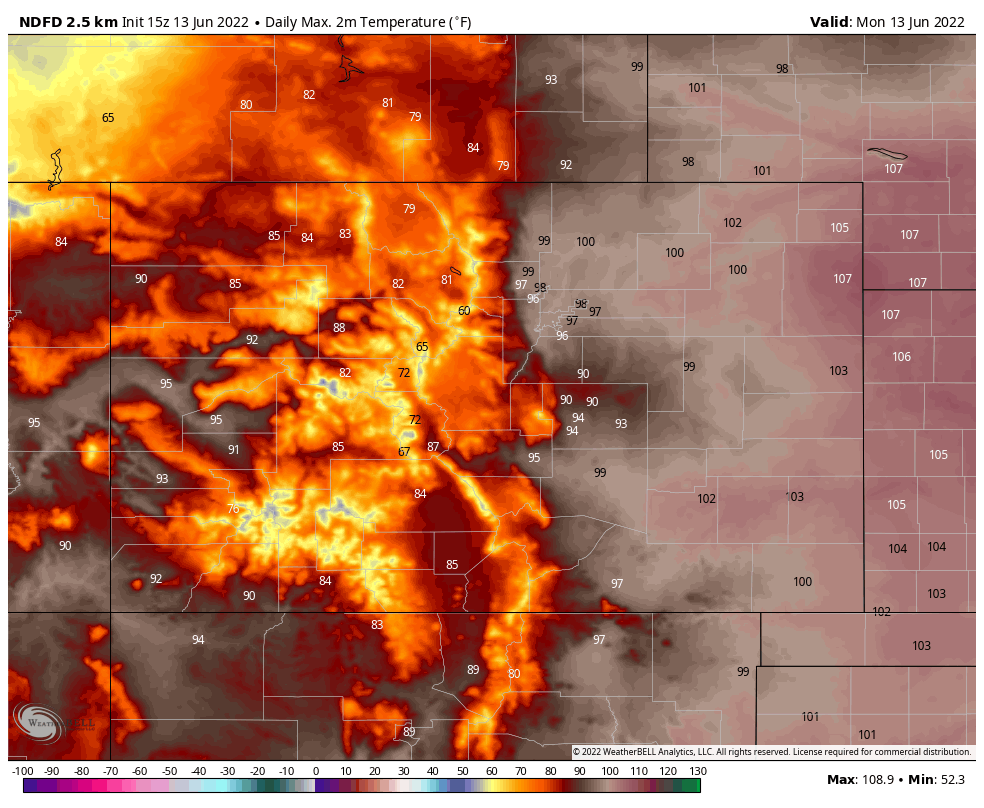 This heat continues the hot trend we established over the weekend. Highs on Saturday climbed into the triple digits for portions of Eastern Colorado, including Denver where the high hit 100°F, tying the record high for the date set back in 2013.
The weekend's extreme heat from the Southwestern U.S. has shifted east. Just look at all the heat related alerts that are in place as of Monday morning: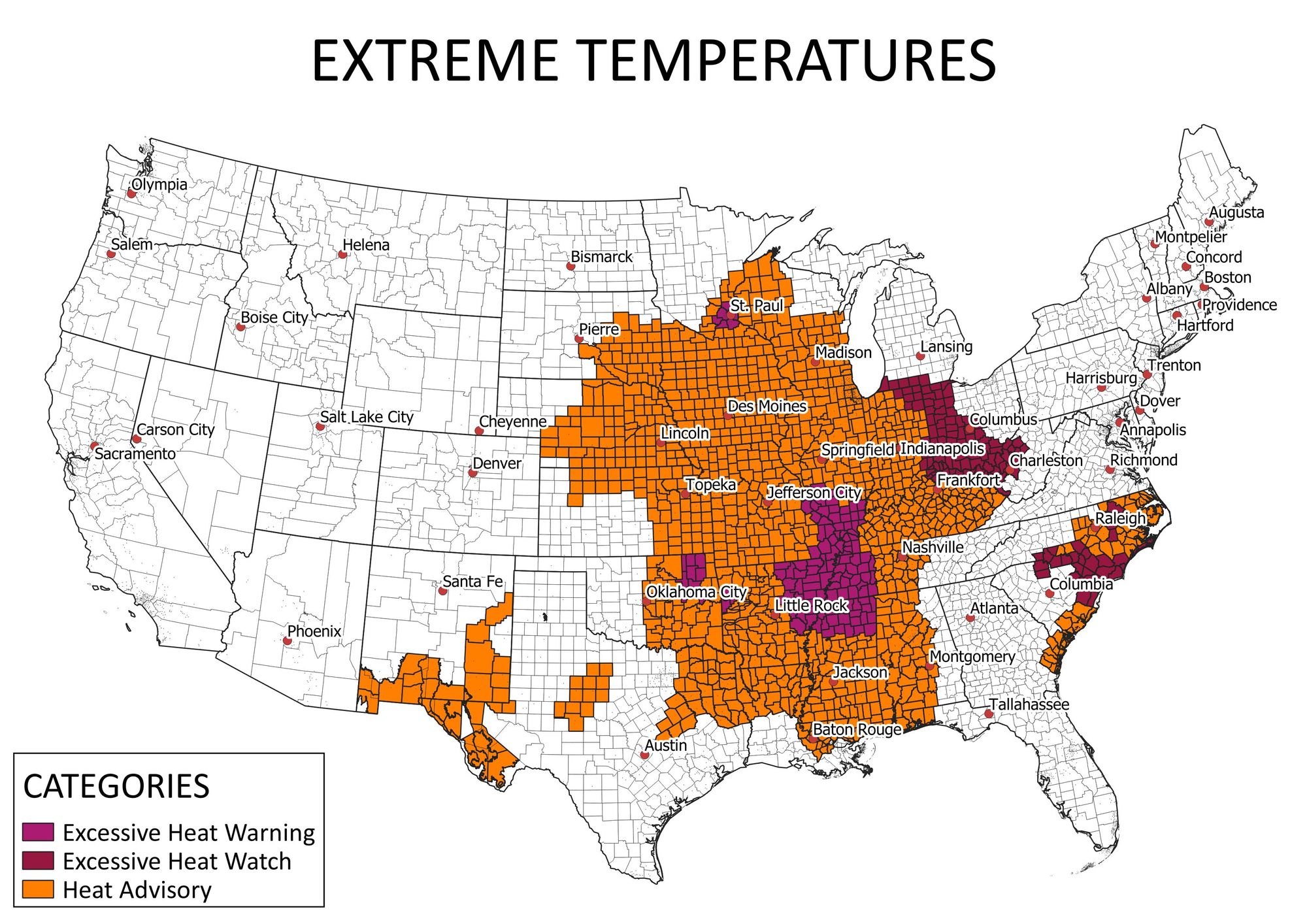 As the hot weather continues to shift east, Colorado will begin to cool off a bit starting Tuesday.
Tuesday's highs: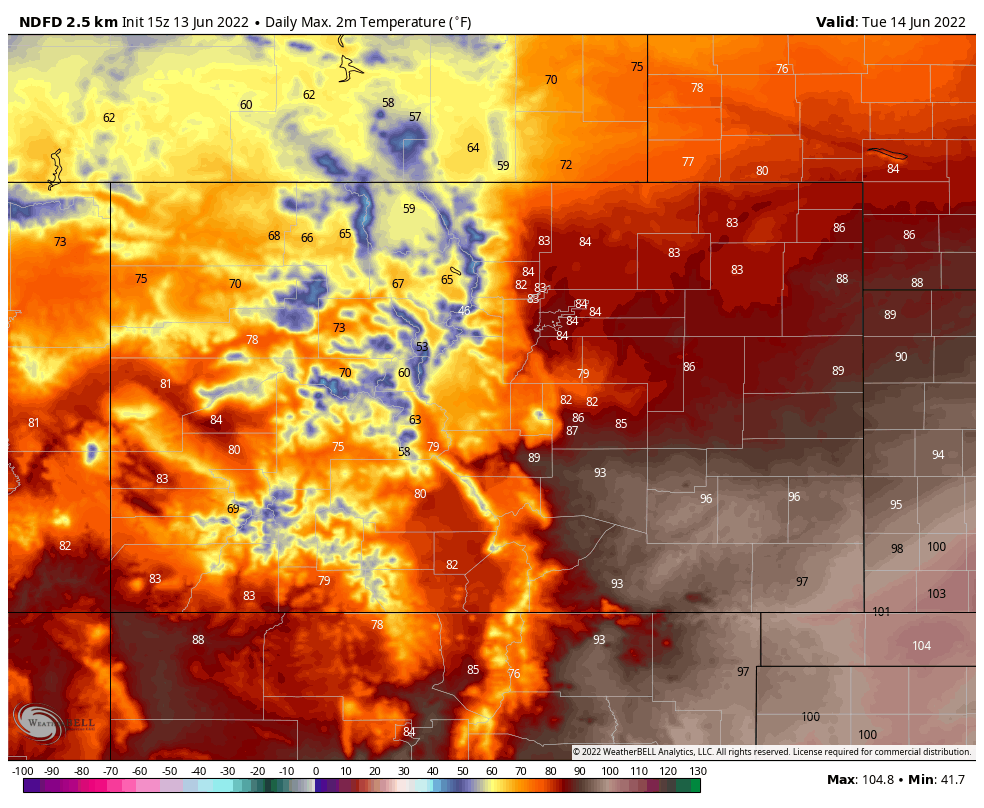 No, it's not a cool forecast as it remains quite warm, however, it is quite a bit cooler for the Northern Front Range. Denver's hourly forecast shows a drop of about 10 degrees for Tuesday:

Sadly, rain chances remain low for the foreseeable future. Plus, gusty wind will move in for the state today and tomorrow which will further the drying. Here are peak wind gusts expected Monday through Tuesday.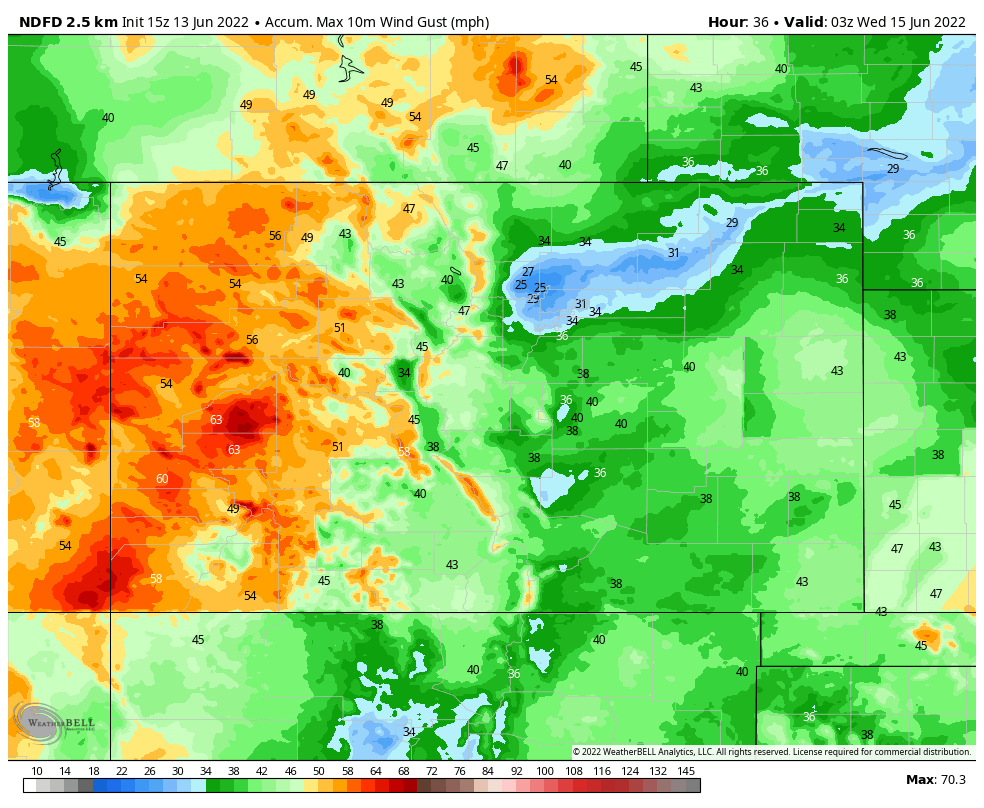 With conditions like this, we have fire dangers that should not be taken lightly. I hope we don't see additional smoke fill our sky, so here's to hoping everyone stays vigilant.