Happy to report that at least some of the advertised precipitation for southwest Colorado panned out over recent days, and it looks like more is on the way over the coming week.
Precipitation as a percent of normal over the last 7 days shows areas of extreme dry across the south-central plains states and a good portion of California and Nevada, while the Four Corners region was able to tap into some of that monsoonal flow, and the very wet weather across the Northwest continues.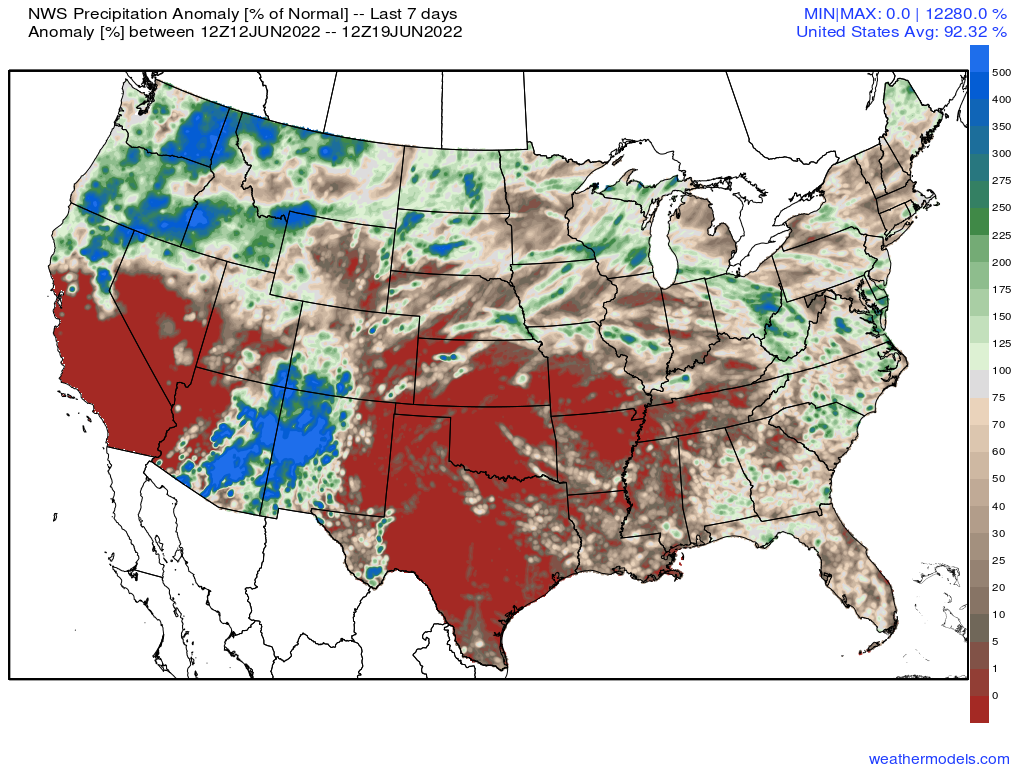 Looking at CoCoRaHS reports for the last week, lots of 1.0" - 2.0" totals out of the Durango area and San Juans, an area of the state currently experiencing the worst drought conditions: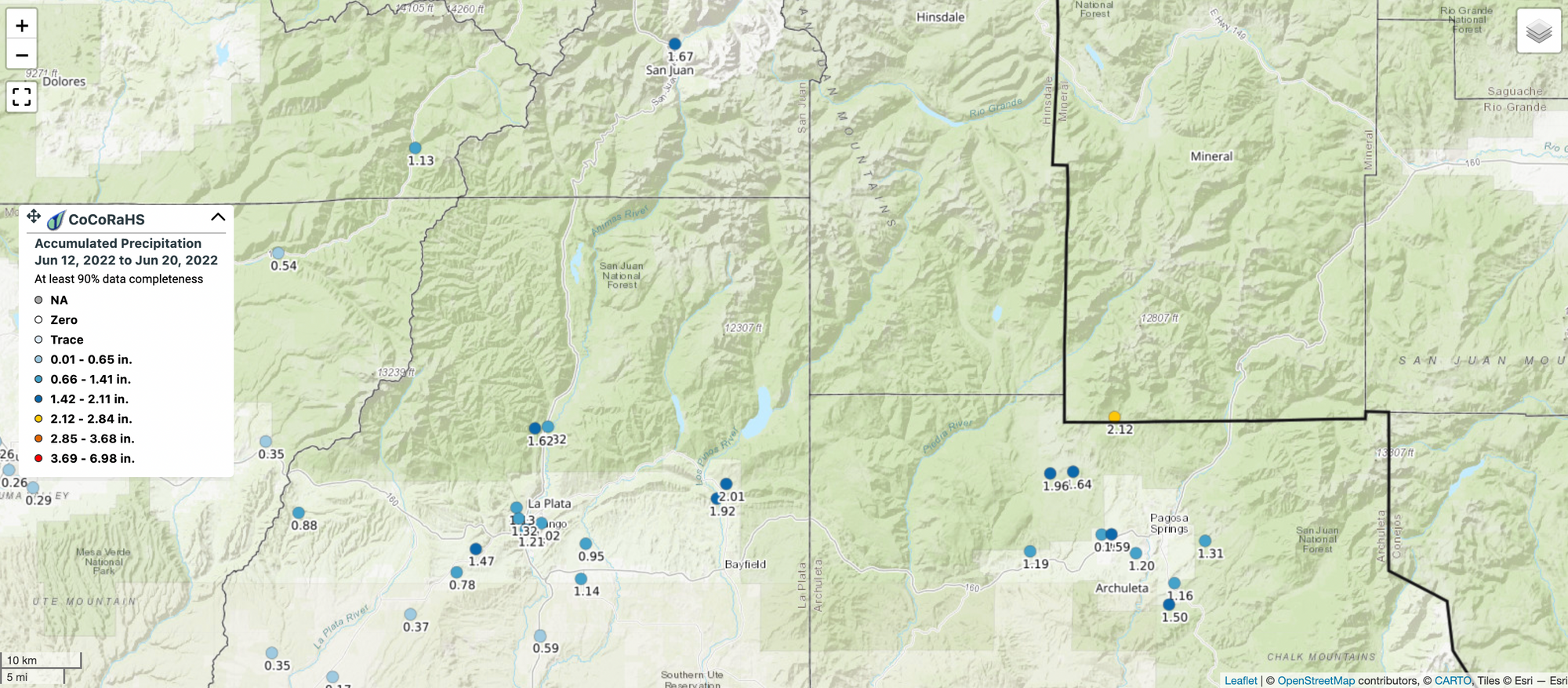 The ridge remains centered on average to our southeast over the next week or so. This will leave the door open from time to time for pushes of subtropical moisture into the state (favoring areas to Denver's south) but will also mean a couple of hot afternoons this week when the ridge is focused a bit further west.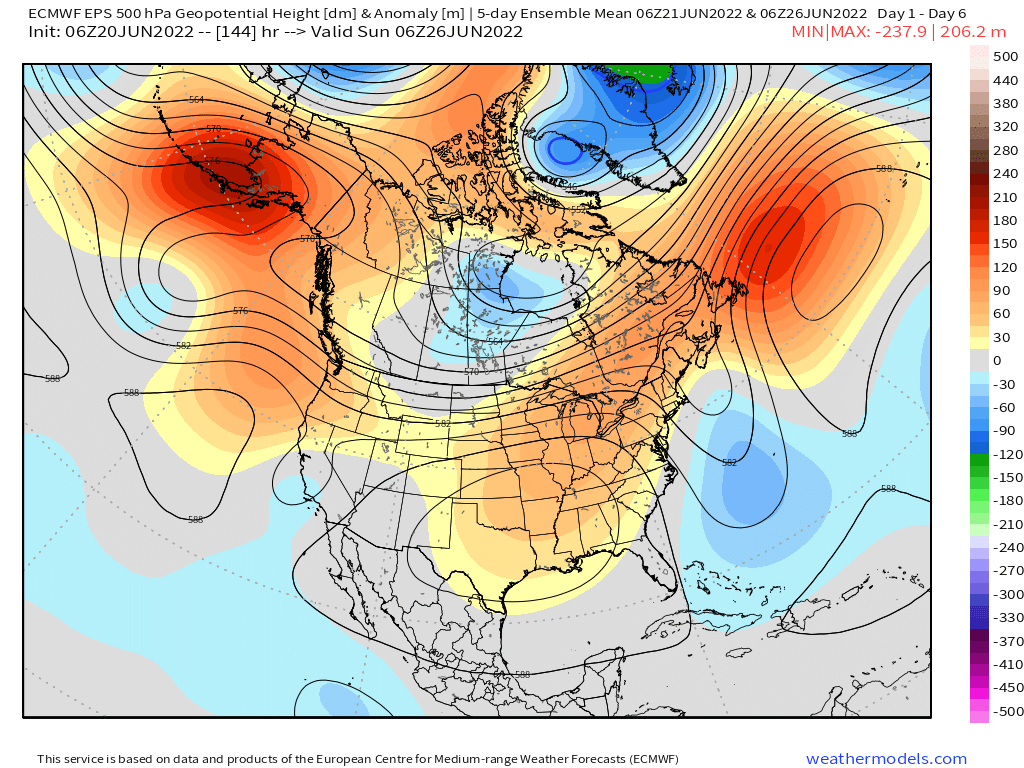 Looking at precipitable water anomalies from today through next Sunday we see the greatest moisture availability will be to our south and southeast over the next couple of days, but increasing greens across the entire state as we head toward the weekend. A combination of a good push of subtropical moisture to the north by Friday and the weekend, coupled with a shortwave moving over the state, could lead to enhanced storm coverage for much of the state by next weekend.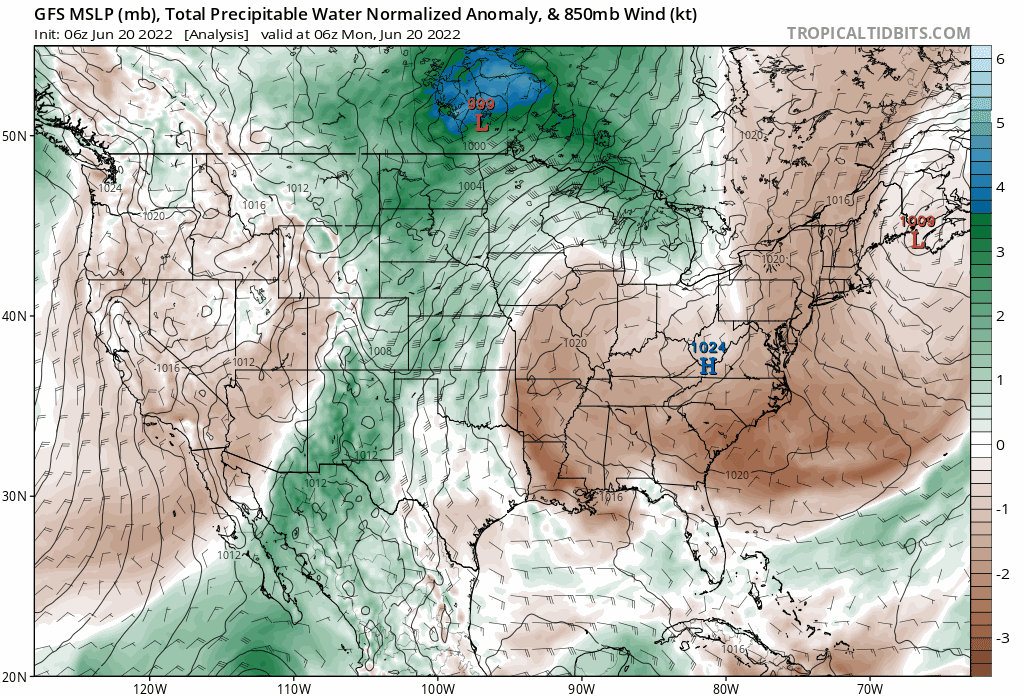 Like last week, I'm somewhat optimistic that portions of southern Colorado will capitalize on this pattern and pick some some much needed rain. However, this could very well mean flash flood concerns on some days, particularly for burn scar areas.
For Denver and points northeast... we'll have to get a bit more luck this weekend it appears. Yes, a front will move through and drop temperatures – we could have highs in the 70s by the weekend...maybe! – but how much moisture makes it this far north remains to be seen.
The Euro ensemble mean for precipitation anomalies shows good above average precipitation forecast for much of New Mexico and southern Colorado, but north of I-70 less of a convincing signal. Below is a look at total precipitation anomalies through next Sunday evening: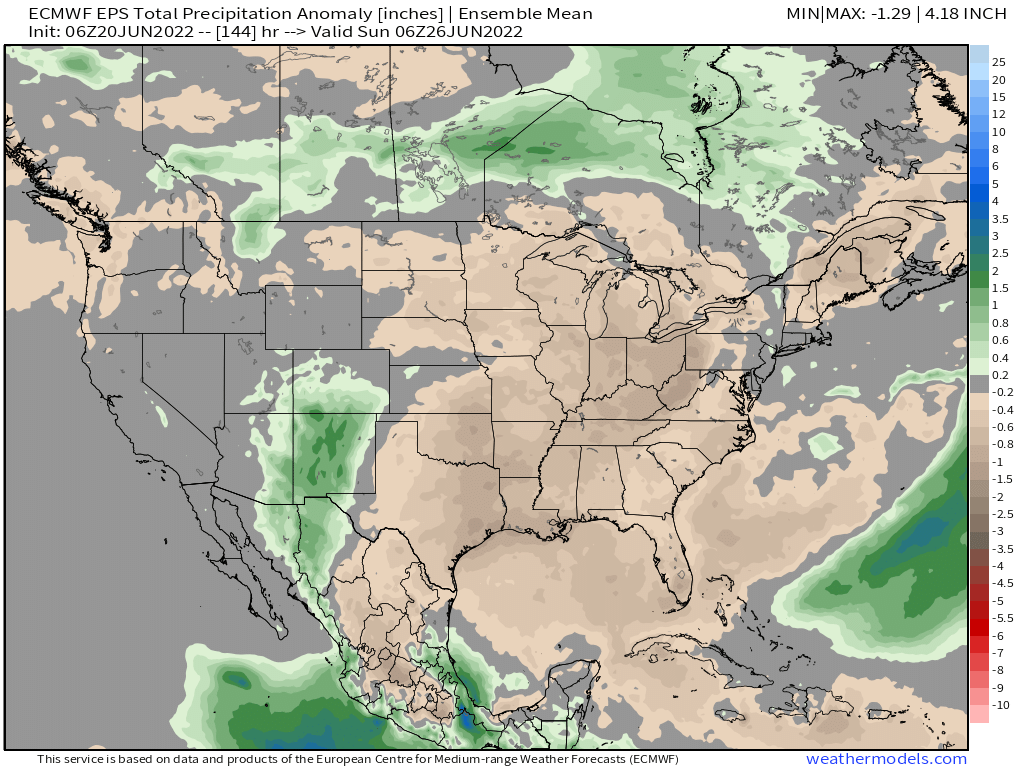 Still, the pattern remains favorable for a least a chance of rain by the weekend even in Denver, and as mentioned above perhaps a nice cool off.
For Denver we see those precipitation probabilities climb late in the week, with the best chance for storms currently looking like Friday PM and Saturday.

For southern Colorado, storm chances the next couple of days, drier Thursday and Friday, then an uptick in coverage again for the weekend:

Highs will cool off on Tuesday in Denver (if briefly), then will be back in the low to mid 90s again Wednesday, Thursday, and Friday, before that front arrives and knocks back temperatures for the weekend – we hope!