Wednesday saw the power of some late-night thunderstorms around the metro areas.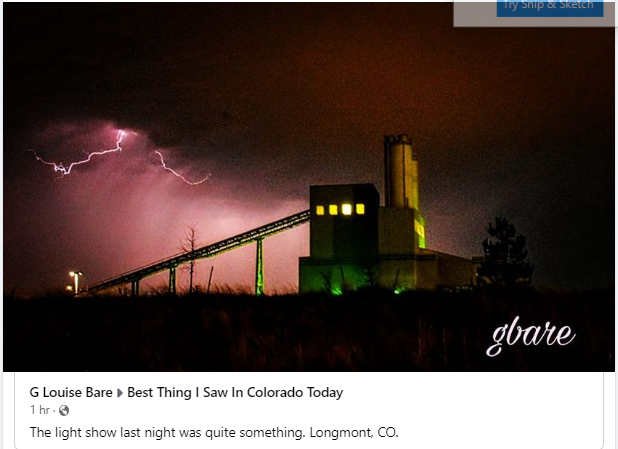 Here are the storm reports around the region from Wednesday (W for wind, H for hail).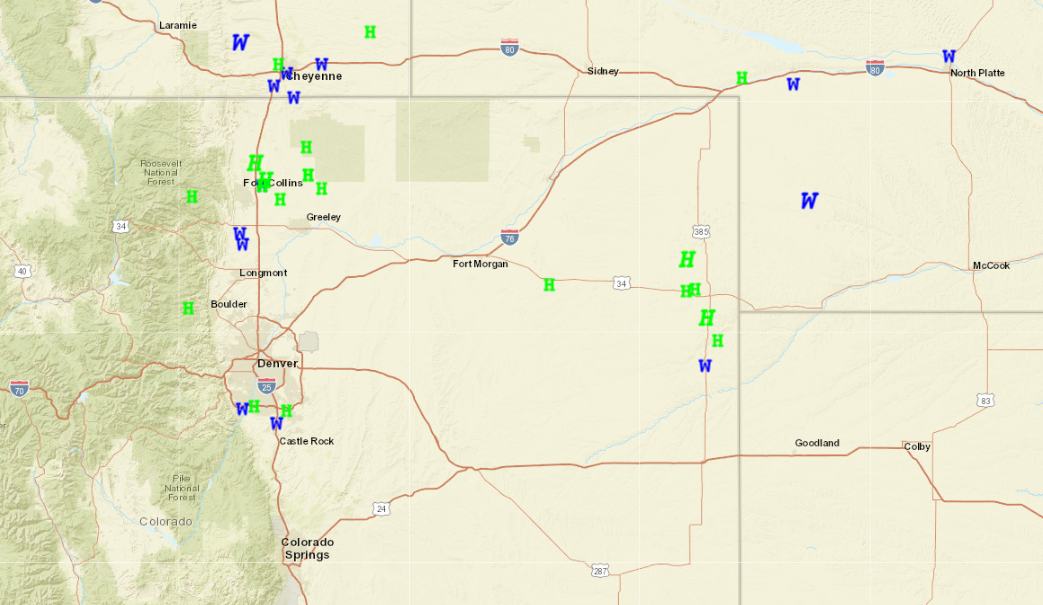 Does this happen again?
A steady moisture supply continues flowing from Mexico across the Southwest into the Central Rockies, contributing to recent heavy rain and thunderstorms.
The estimated precipitation from Thursday to Saturday morning: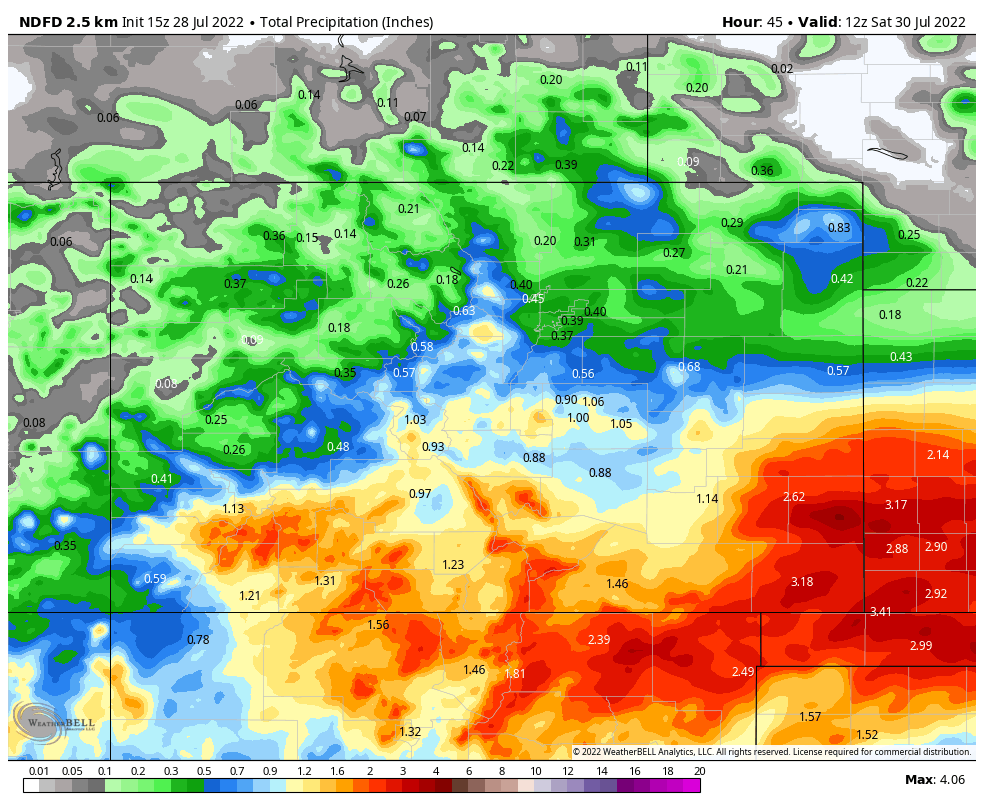 These thunderstorms are forming largely over areas with increasingly saturated soils, leading to increased chances for flooding.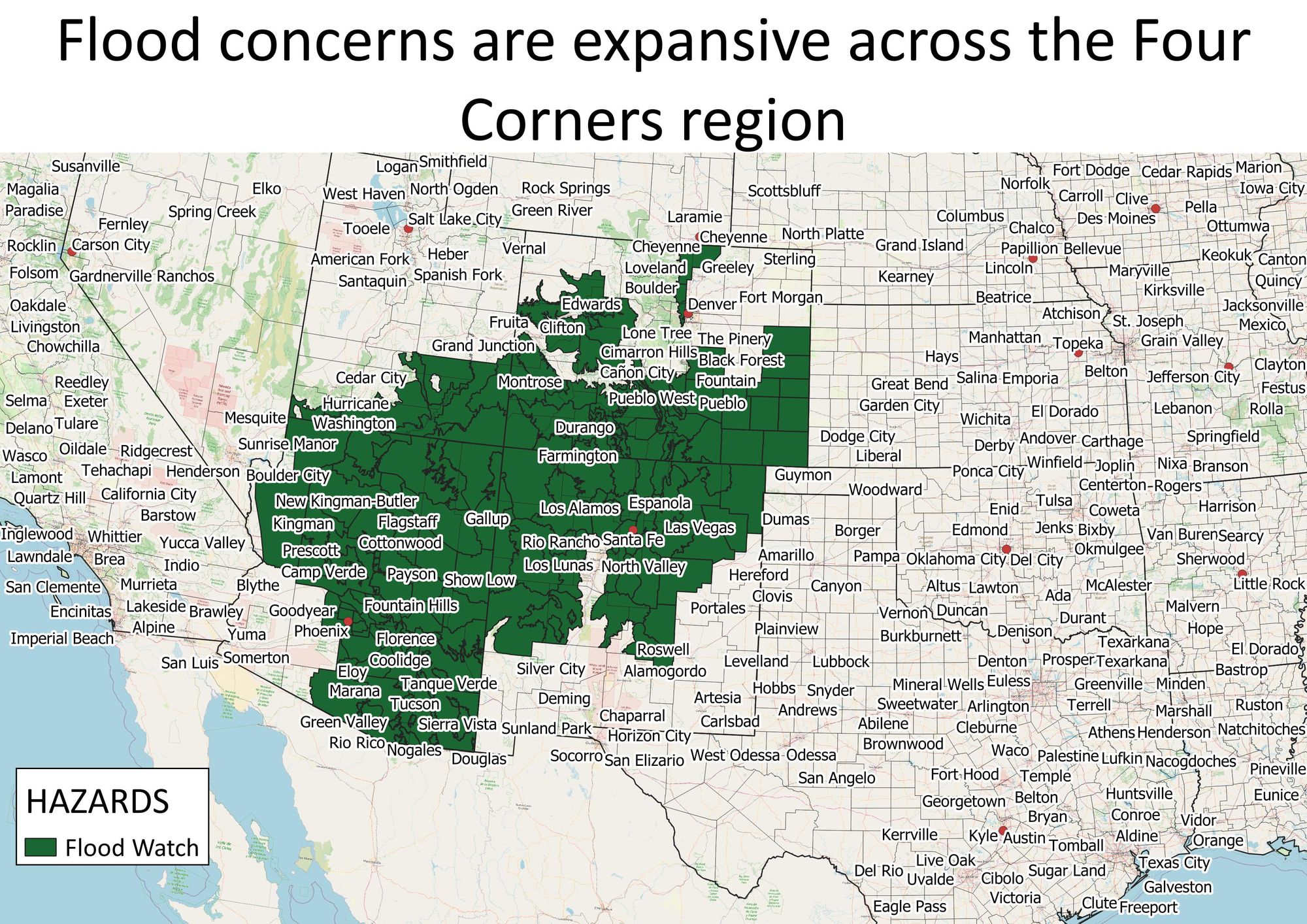 Thursday, a stalled front over the region combined with this moisture will result in slow-moving thunderstorms capable of producing flooding.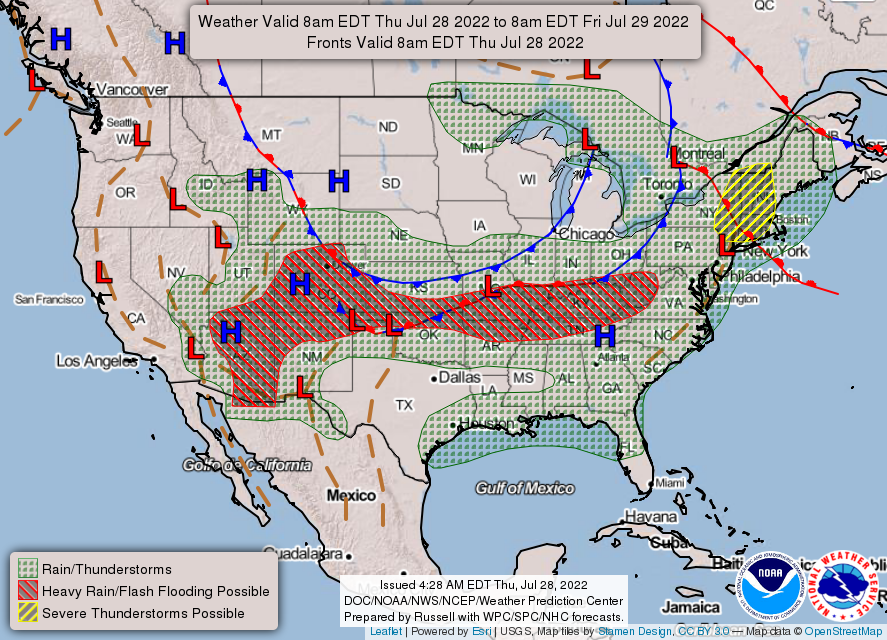 A moderate risk for flash flooding has been issued in southern Colorado, northern New Mexico, and portions of Oklahoma and Texas.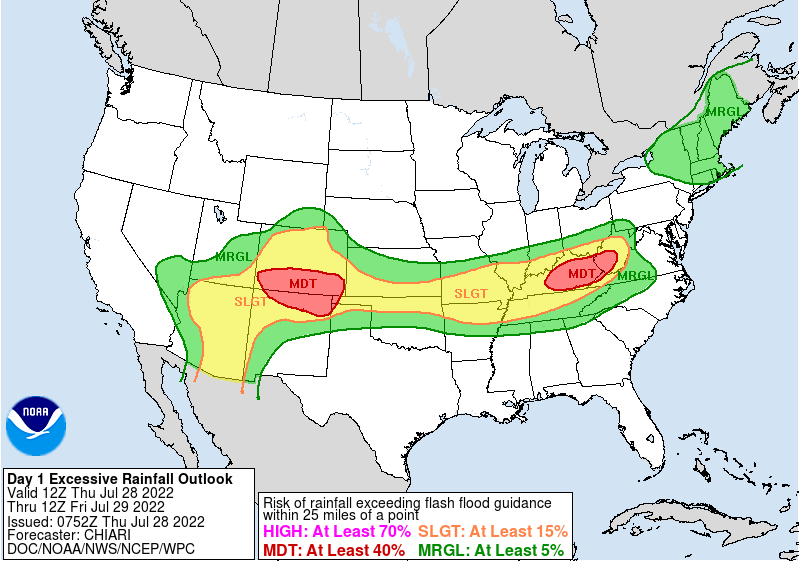 Friday, there is a moderate risk for flash flooding for parts of Colorado, Kansas, and Oklahoma.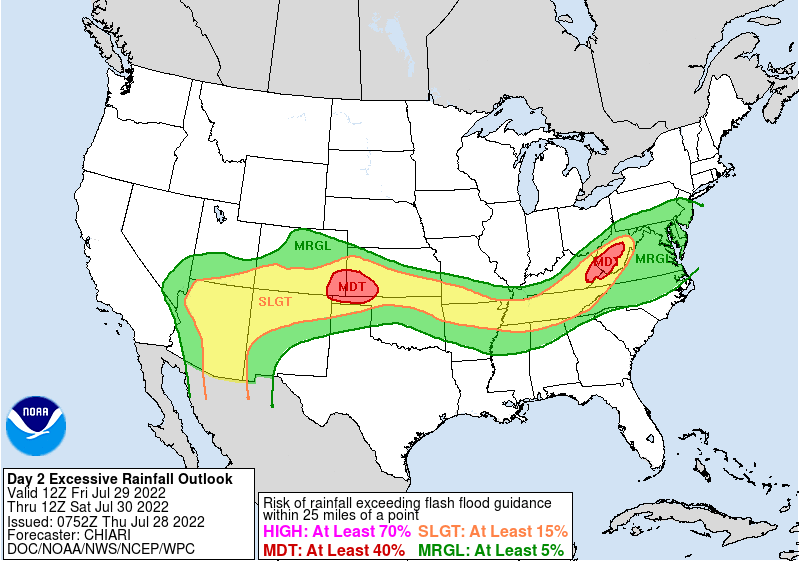 If we look specifically at the Denver area, we have the hourly planner for the next three days.
Those are some hefty rain chances coming Thursday afternoon. You can customize your location for these hourly planners, and it will always be displayed for you right on the homepage.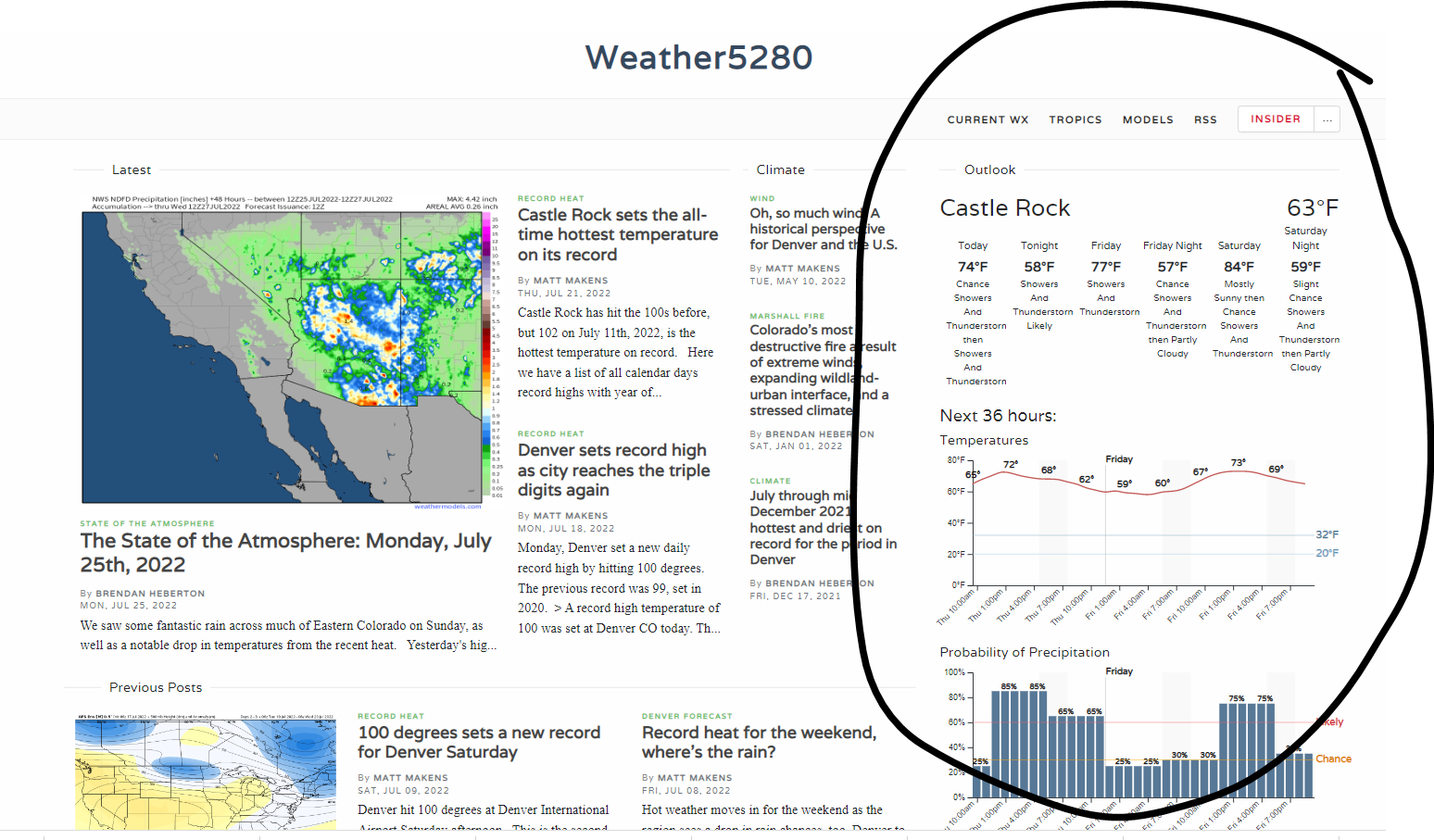 Or Insiders can map-click for daily rain chances that will look like this:

And, I'll leave you with a bit of history: