A lot is happening across the state this weekend from county fairs to concerts to one of the last pool weekends before schools start classes again.
The Heat is on:
Today will be the warmest of the next three as storm chances increase daily as we head into the weekend.
In fact, today may be so hot DIA could tie or even set another high temperature record for this date. The forecast is 99°F, which will be close to the 99°F record for the date set in 1877. 3pm UPDATE* Denver did hit the record, and bested it by hitting 101 for the 5th time this year so far.*
Records are possible across the Plains today, and rapid drought growth in areas too as I discuss here:
So, what's the plan?
For the city of Denver, here's an hourly planner for the next three days.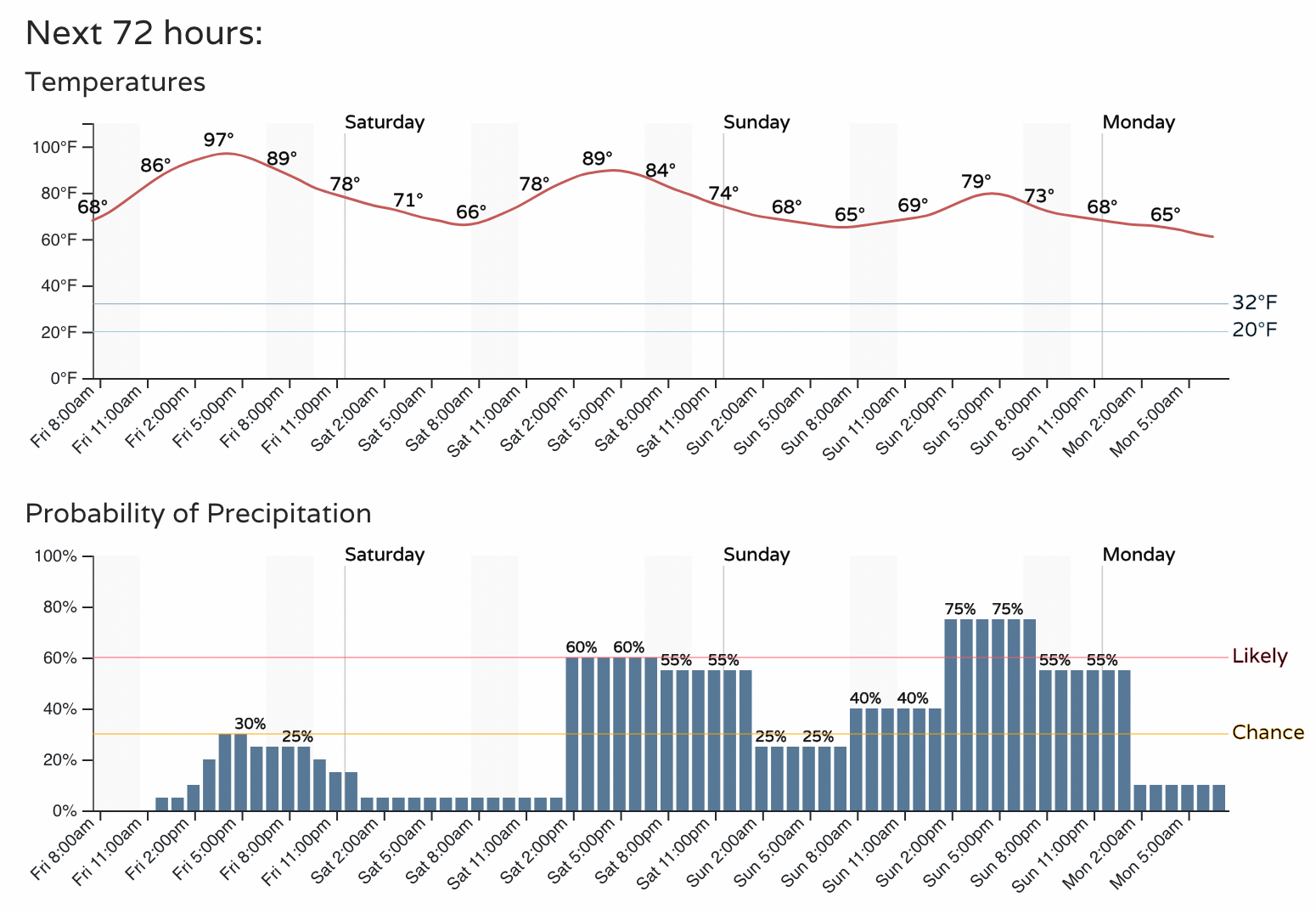 From that, we see temperatures cooling off the next few days.
For the region here are three images showing daily high temperatures for the area Friday, Saturday and Sunday.
Friday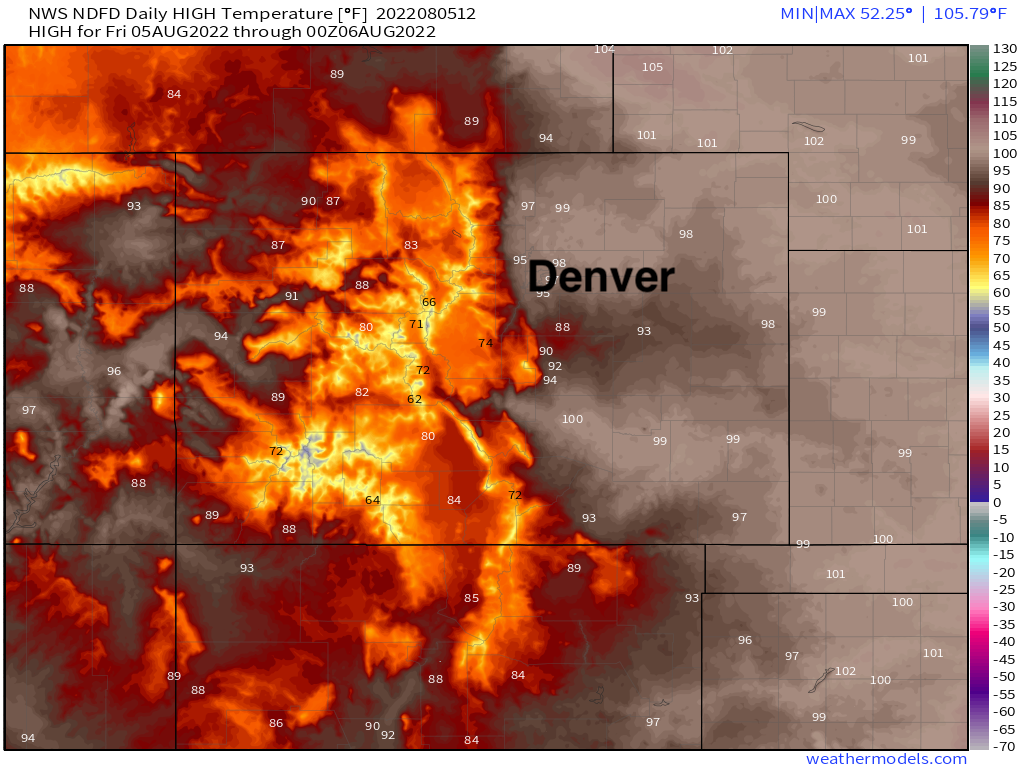 Saturday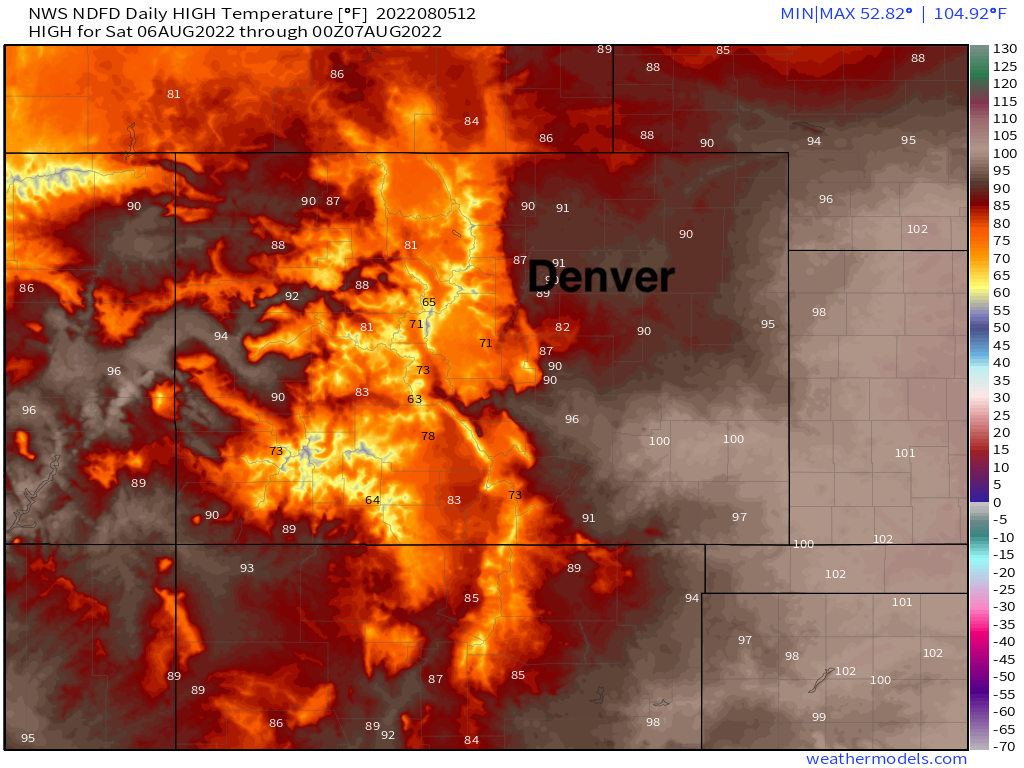 Sunday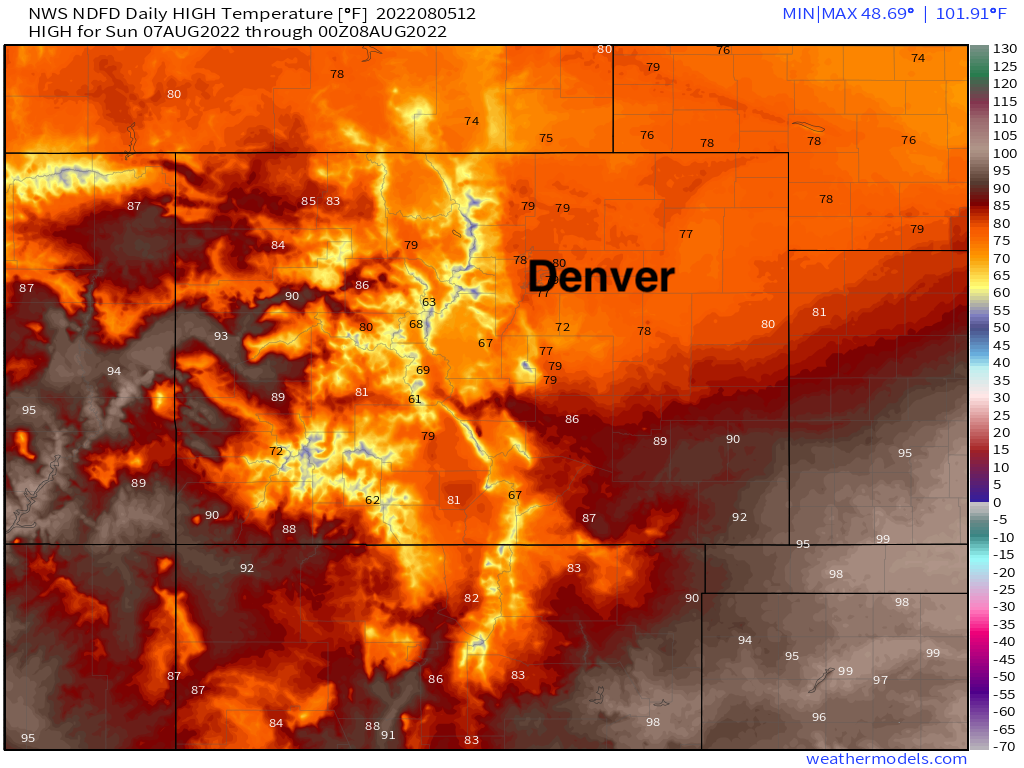 With the cooler temperatures will come higher chances for rain. Let's look at Fort Collins this time for its hourly chances the next three days:

Across the region, here's an animation of the potential thunderstorms/showers through Sunday.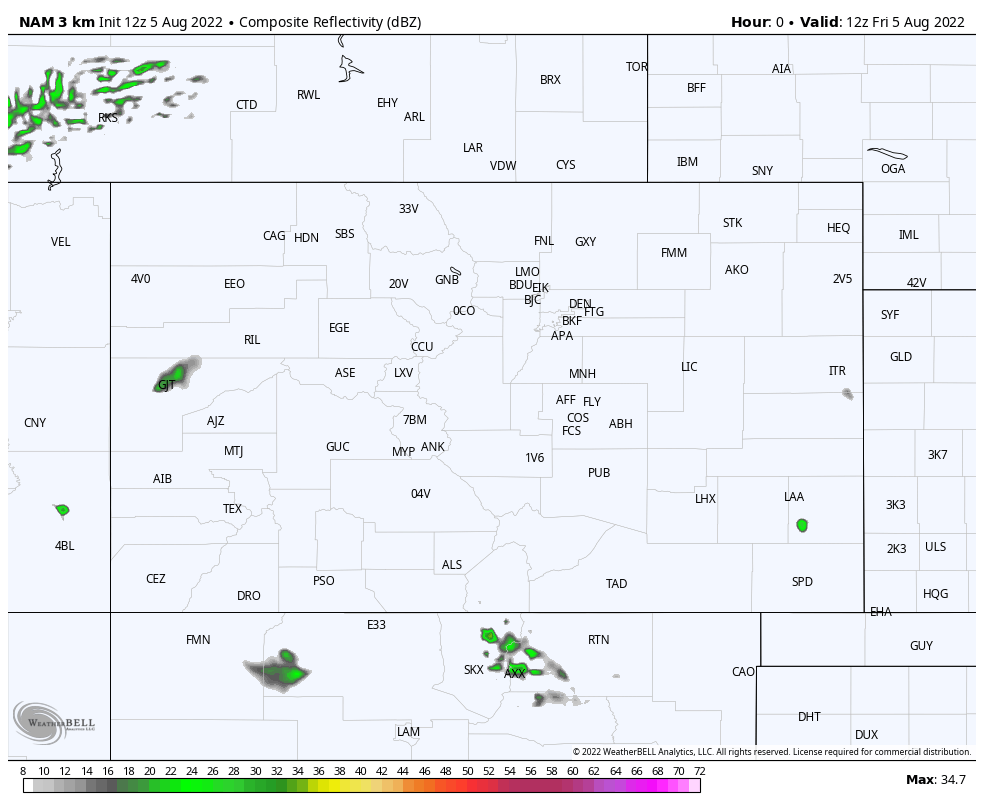 In total we could see some nice rainfall totals, climbing to 0.5 to 1" for the Front Range, particularly along the Foothills, Palmer Divide, and points southeast: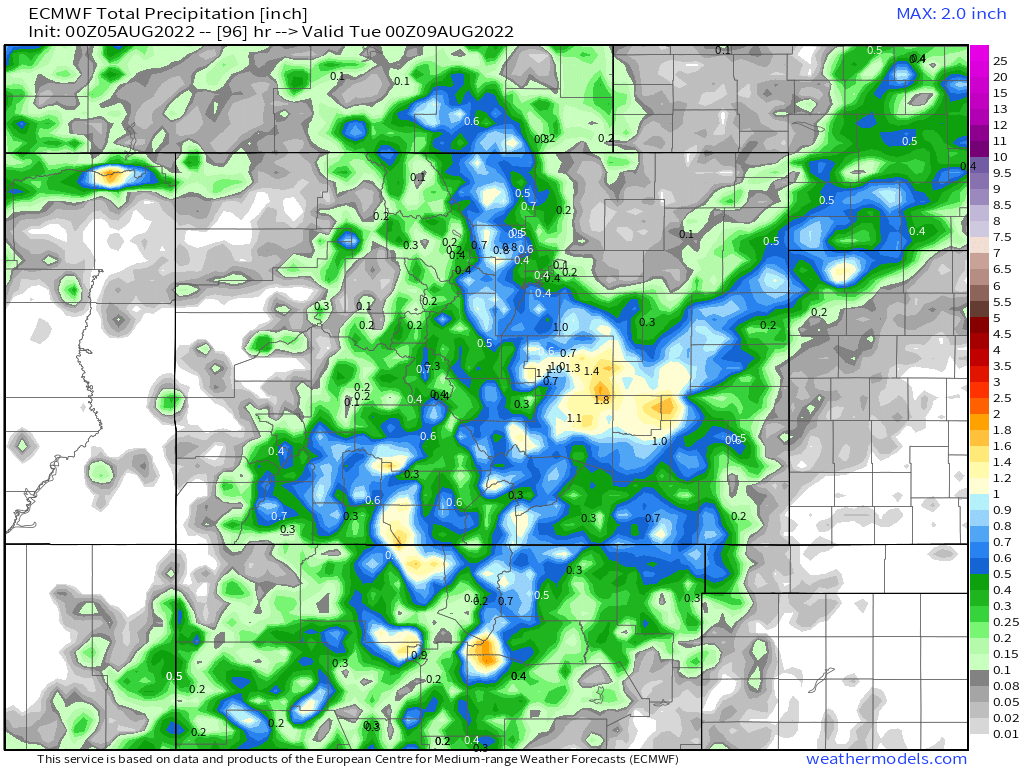 We certainly don't want the rainfall to be too heavy, but that is possible in some cases so there is some concern for flooding, increasing Saturday with the greatest potential on Sunday: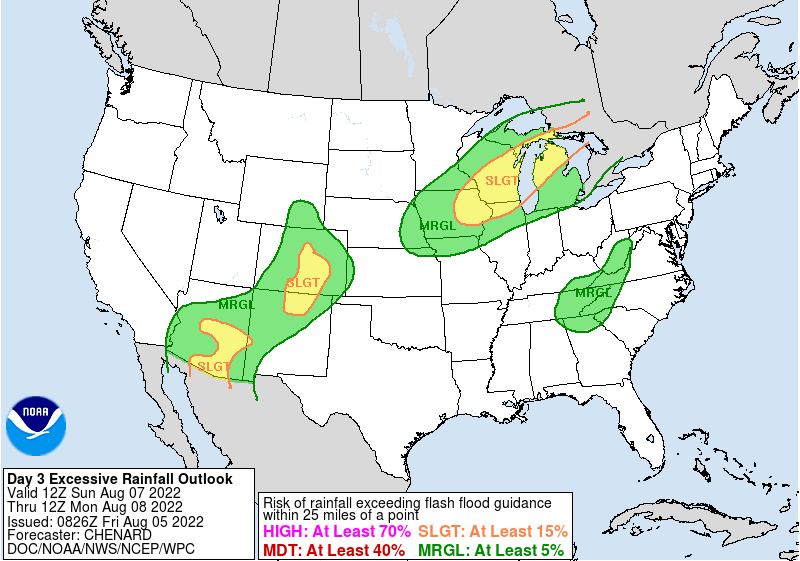 Whatever your plans are, we hope you enjoy a safe weekend and keep an eye on the sky. The cooler temperatures will be welcome. But for some of those outdoor plans, an umbrella could prove necessary. And remember, when thunder roars, go indoors!
What else we've been talking about
In case you missed it, we wrote earlier about the historic heat for parts of the area this past July: