It's been long awaited and much anticipated, but the record-setting heat that has ruled our week is now behind us. A cold front overnight will keep us in the 60s today and perhaps cooler yet on Saturday, with some locales not even making out of the 50s on Saturday (hello Fort Collins!).
What a change.
The 24 hour temperature change map this morning shows the coldest anomalies still north of our area, but across Northeast Colorado we are running much cooler than this same time yesterday already. The cool air will continue to filter south into the weekend.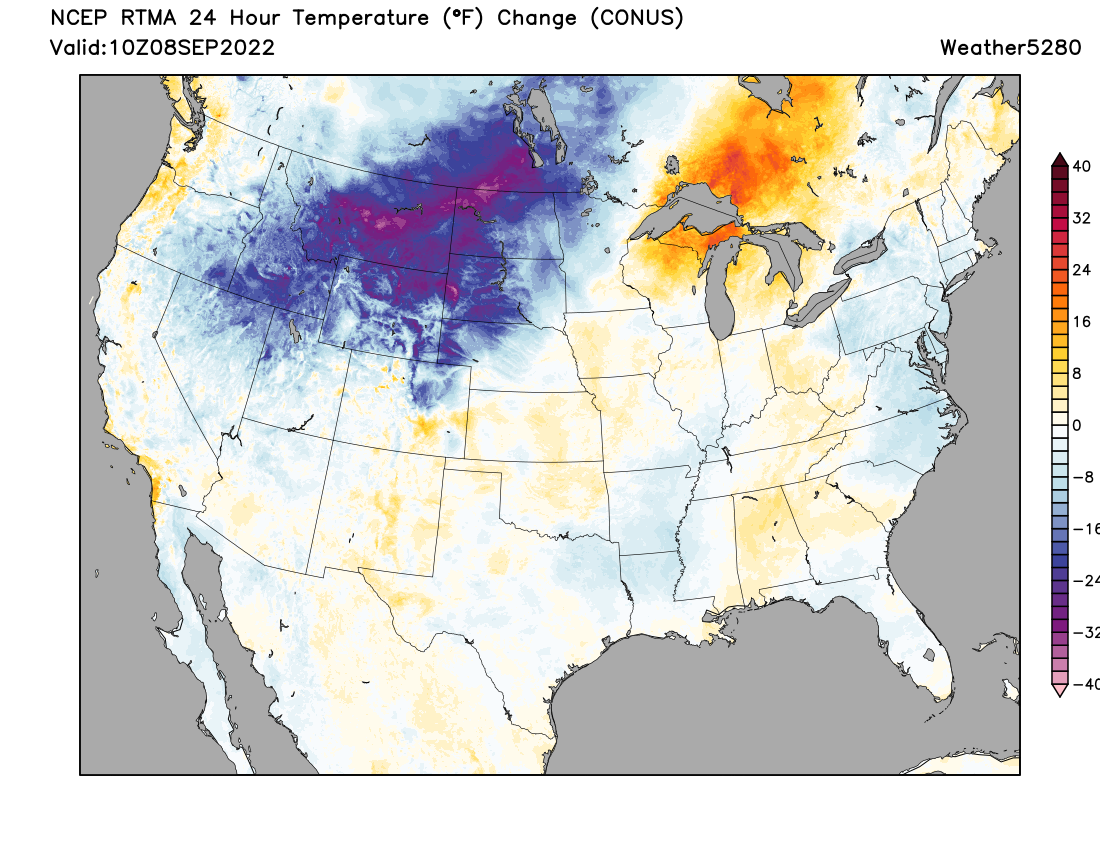 If we look at the hourly planner for Denver we see the cooler pattern we've settled into for a least a couple of days. Lows in Denver should dip into the 40s both Saturday and Sunday morning which will certainly make things feel like fall!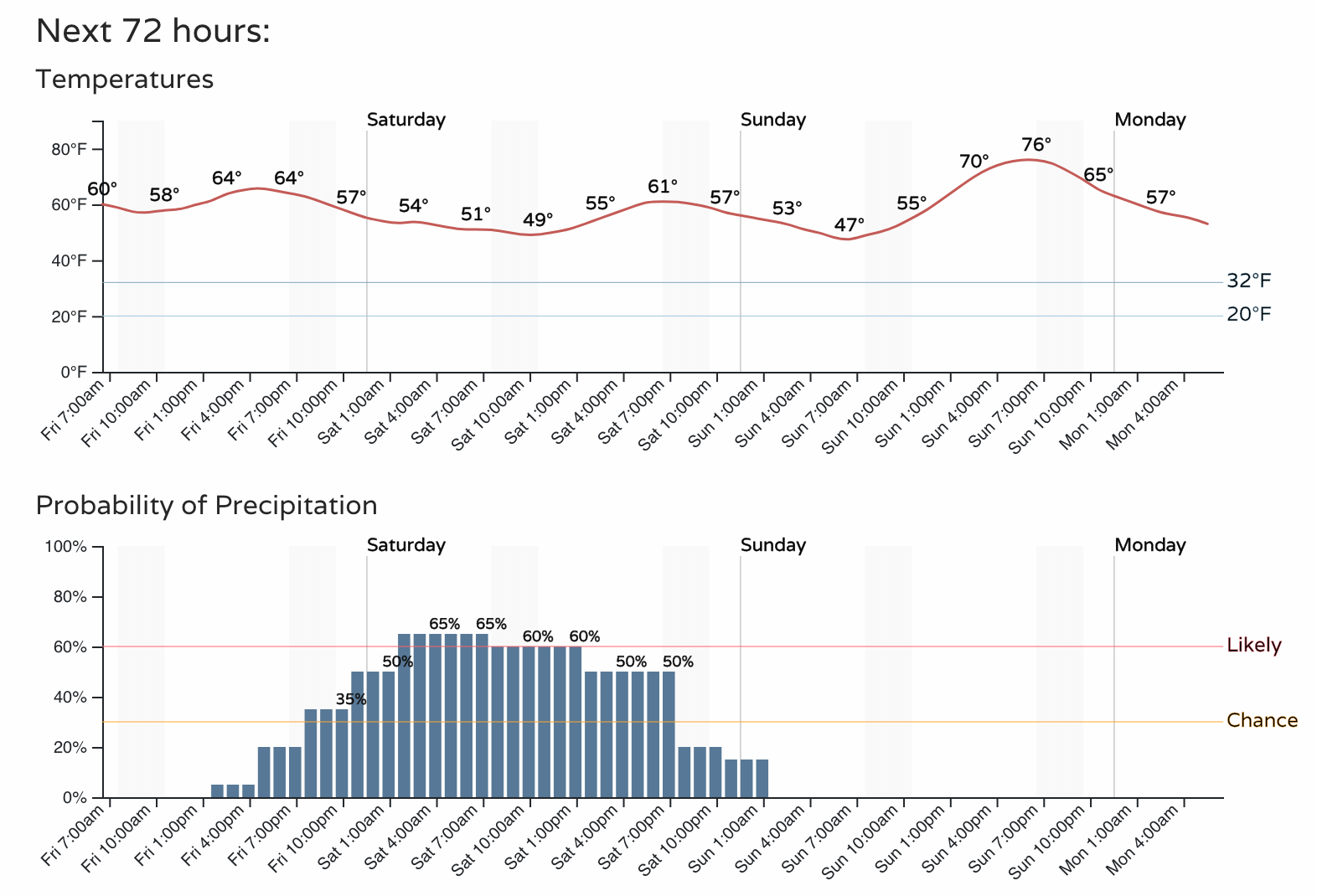 With the cool down we'll see a chance of a least some rain across the area as well. As you can see in the chart above that chance increases by this evening, with the best chance of rain coming early Saturday through Saturday afternoon.
There's not great agreement in the modeling with regard to exactly who and how much rain we'll see. The Euro and NAM show the best potential in and along the foothills (upwards of 1/2" in some cases), with perhaps a couple of tenths possible for Denver: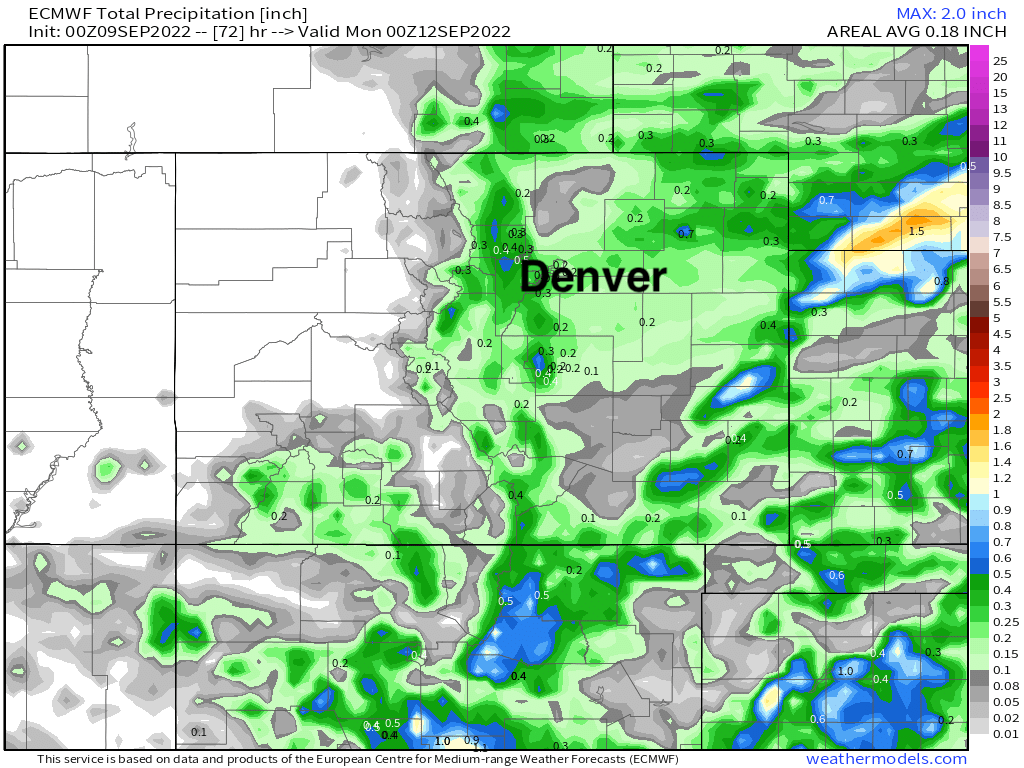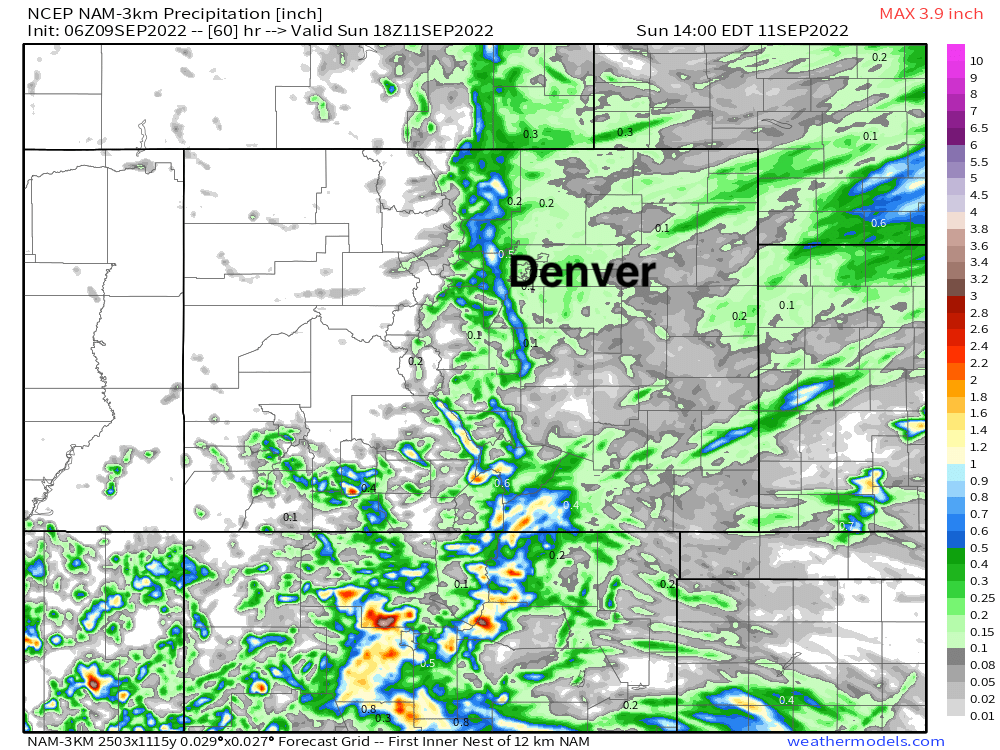 Other models, such as the GFS, are much drier, only showing a trace for most areas through the weekend: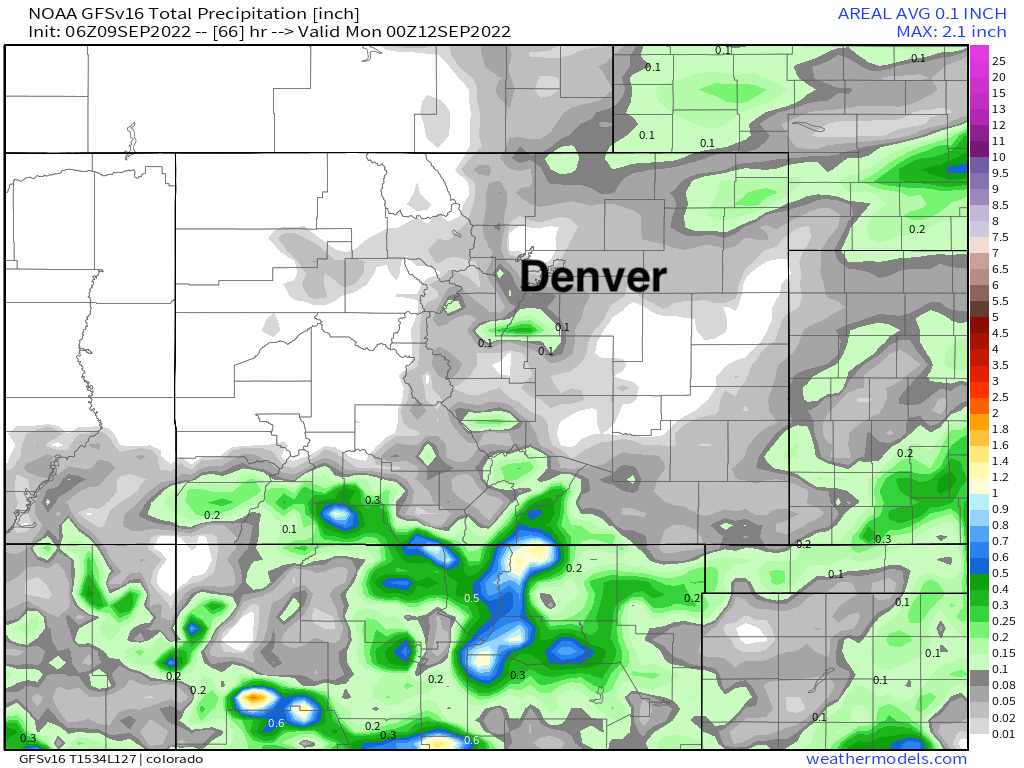 Rainfall probabilities suggest we hedge low on expectations, but still a chance for some moisture on the way which is no-doubt welcome.

So, while for some of us the cooler weather will be the lead story this weekend vs the chance of rain, a big change has arrived nonetheless and none-to-soon!
A quick look at the rest of the CONUS we see the the impact tropical storm Kay will have across portions of the southwest this weekend, with above average precipitation on the way for southern California and Western Arizona.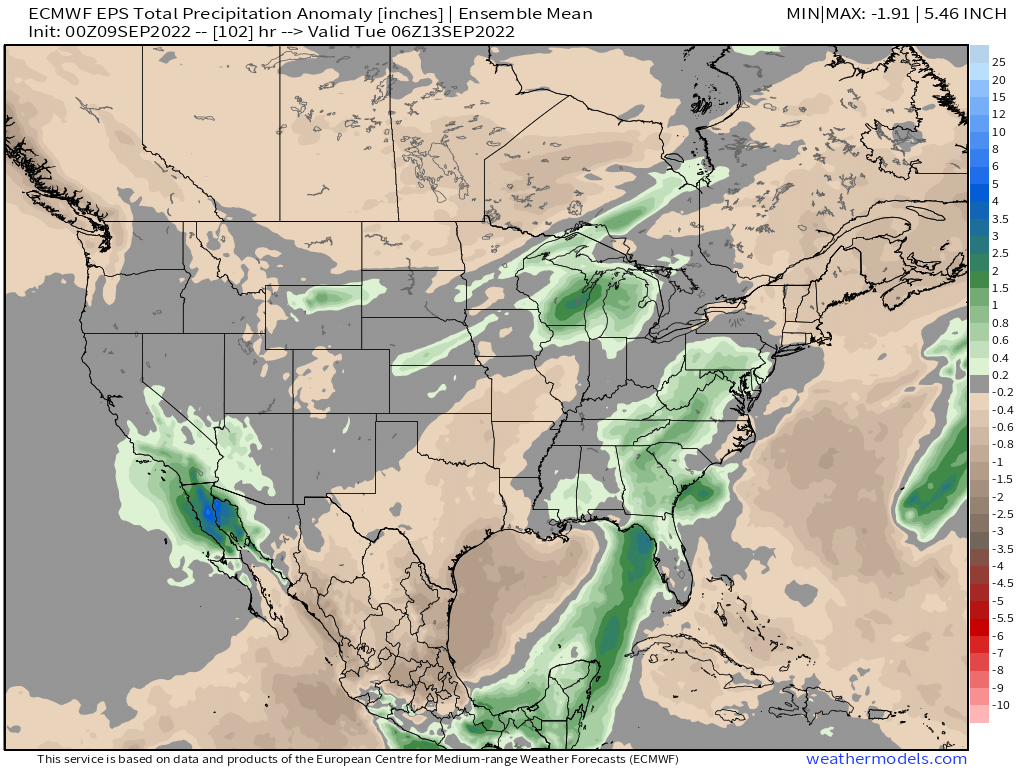 Some of that moisture may eventually make its way our way by Wednesday and Thursday, but east of the mountains it's hard to be all that excited about capitalizing on anything meaningful at this time. Something to watch.
As for temperatures beyond this weekend... look for highs to quickly rebound into the mid to upper 80s by Monday and Tuesday before perhaps we an uptick in precipitation chances once more and temperatures drop back into the low 80s for the latter half of the week. Looks like the mid 90s (+!) may finally be done for the season.