What a cool down we felt the past couple of days! Denver hit 51° Saturday, the coolest day since May 21st. And, Sunday morning was a chilly one with some first-freeze locations.
Warmer temperatures are expected to return quickly, however.
As far as a general summary for the week ahead, we will see increased troughing (active weather) across the western U.S. and this will allow moisture and additional periods of cooler weather to impact the West and potentially Colorado later this week. However, no major changes are ahead for the workweek.
Here's a daily look at temperatures.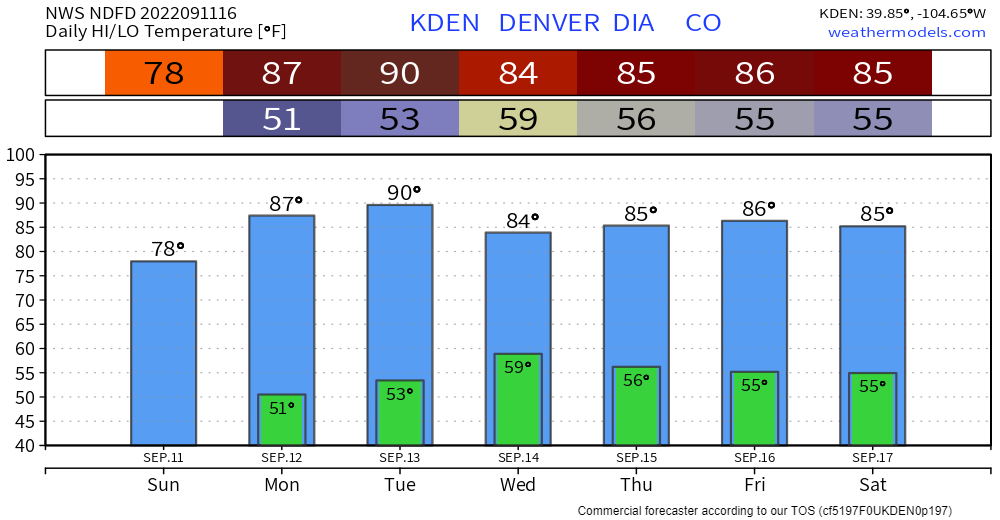 We see a warm week, with Tuesday likely to be the warmest. To hit 90° after September 11th is rare for Denver during it's entire period of record. In the last 30 years, the city averages two days of 90°+ temperatures after 9/11. So, historically speaking, it is safe to say that we are near the end of 90s.
The tally of 90° days so far this year is 64 - 3rd most on record, and we clearly have chances to add to that. Yet, we likely stay in the 3rd spot for 2022 as getting another 9 days in order to catch up with 2012 is unlikely.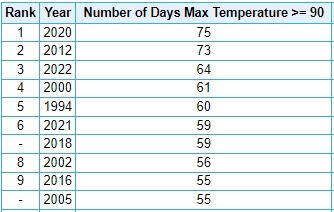 Will we get rained on?
Some areas will catch some moisture this week. In total, the following estimate shows moisture for this week across Colorado.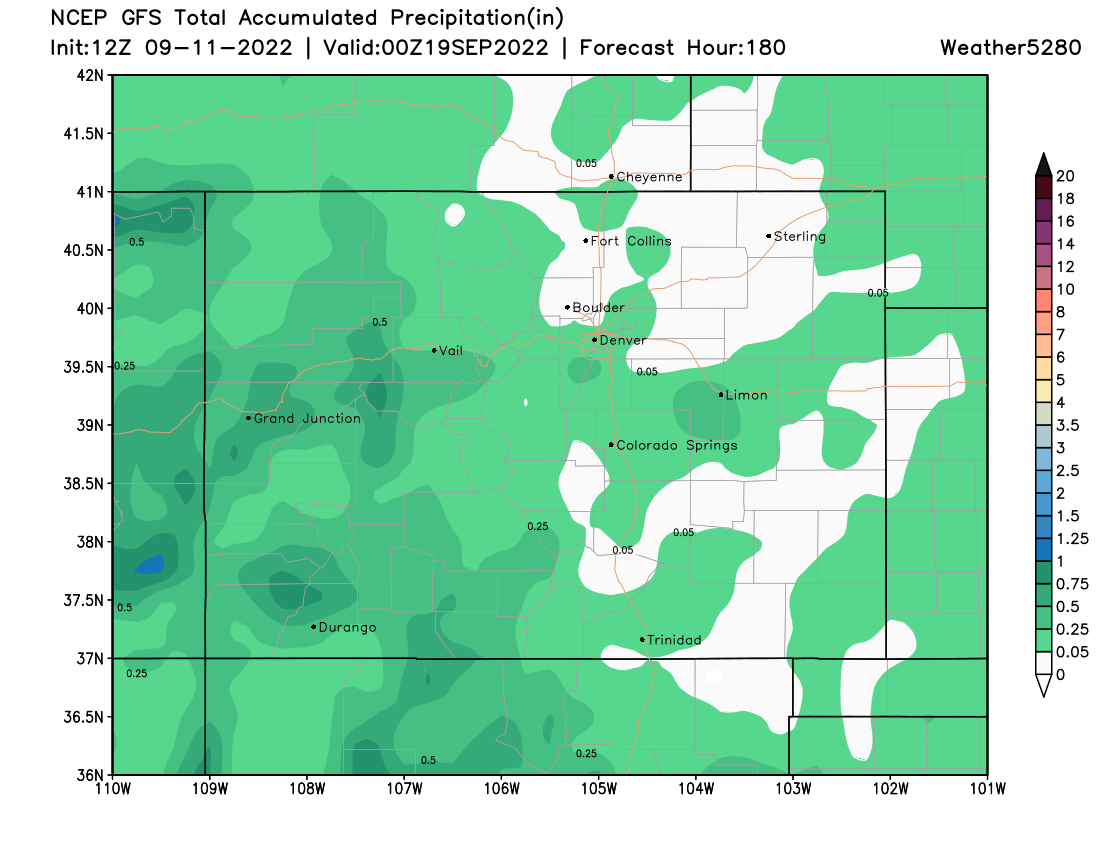 The Front Range and Plains have the more scattered chances to catch rain versus the western half of the state.
For Denver, a couple of viewing options here on daily rain chances. The first is a daily percentage chance view. The second is a graph view. In both cases mid-week is the high chance of some moisture.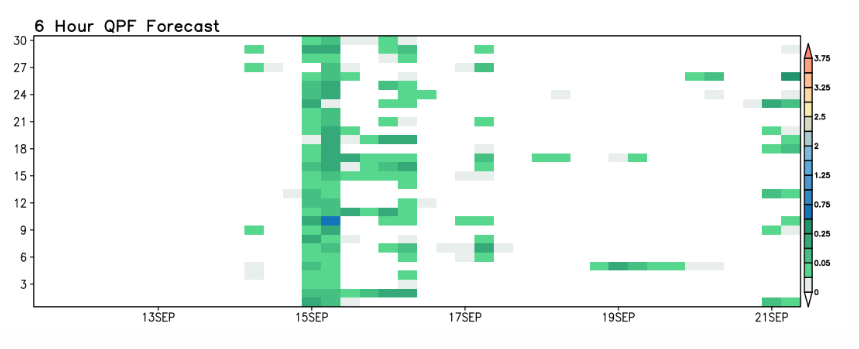 Bottom line:
*Temperatures rebound quickly.
*90°s fans, better enjoy as those days are numbered!
*Scattered rain chances increase mid-week.