This November continues its remarkable run of feeling a lot like winter and a lot like the good-old-days. Now through 25 days of the month, Denver is running -3.8°F below average for the month, and with 9.2" of snow officially at Denver International Airport, the city is running 1.8" above the longterm average of 7.4" of snow for the month.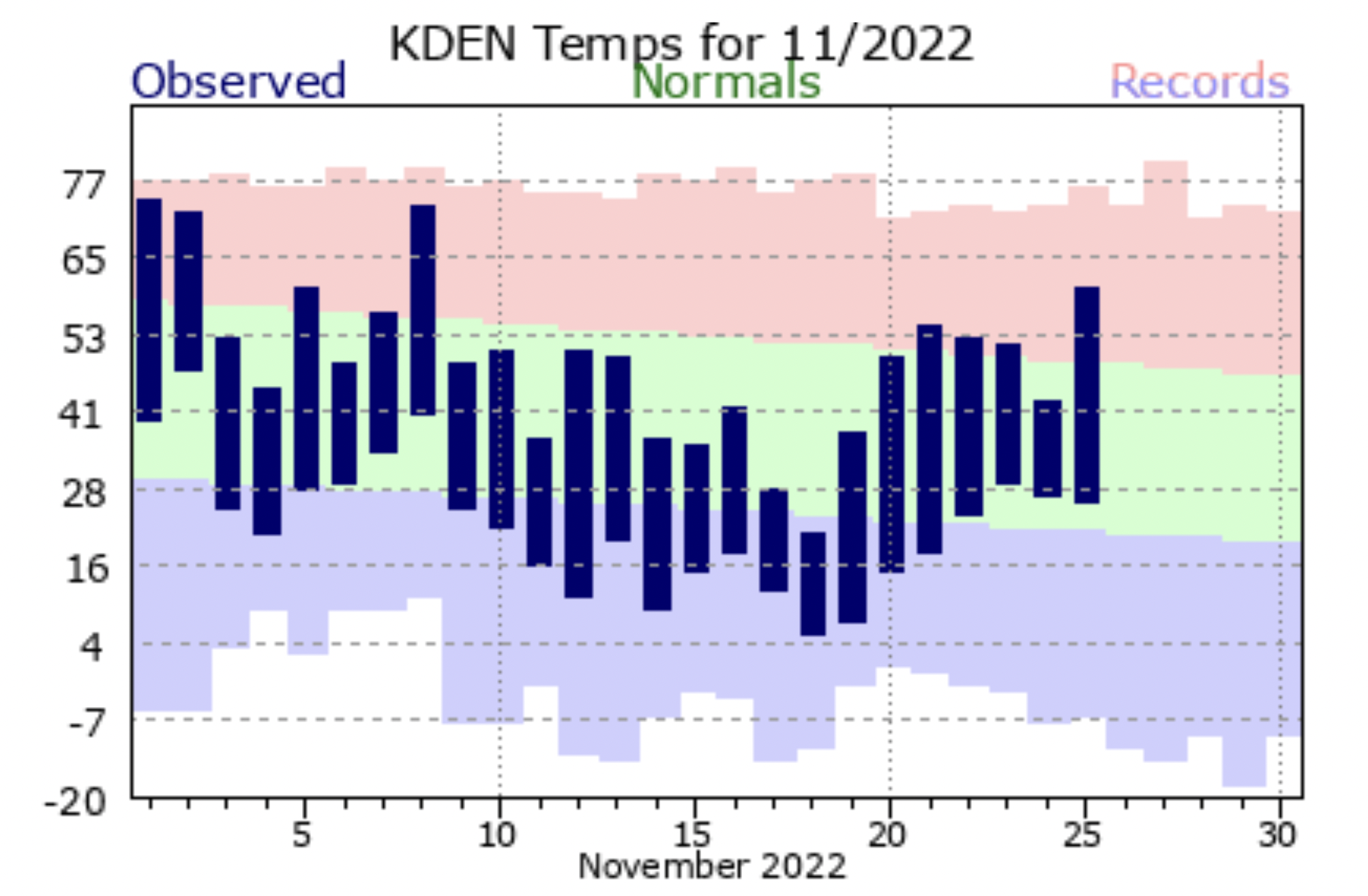 It's looking possible, if even likely, that we'll add to the snow totals for the month before December rolls around later this coming week. We are tracking two systems over the next couple of days that will both bring a chance of snow to the Front Range and urban corridor.
System 1: Tonight/Sunday
The first system drops out of the Northern Rockies tonight and will bring some rain and snow showers to Colorado as it does.
It shares some similarities to our Thanksgiving Day system, in that it'll be a quick-hitting shortwave, and likely not a big snow producer for most of us. You can see in the animation below, snow in Wyoming today will drop into our mountains this evening and overnight, largely dissipating by Sunday afternoon. Only a couple of showers show up for the plains on this particular model: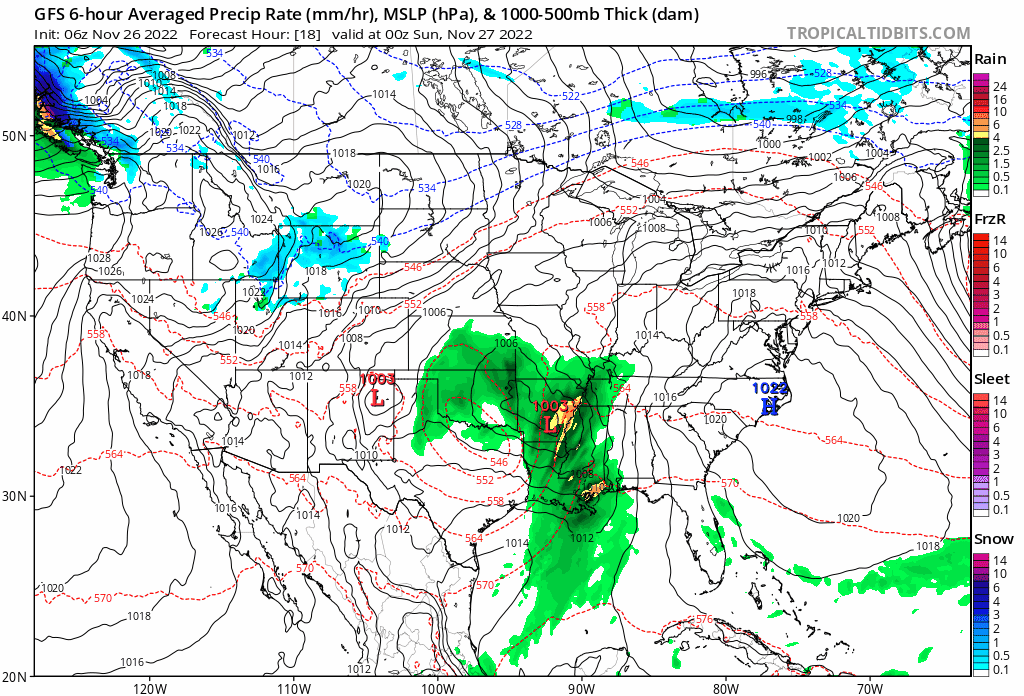 The HRRR, which is on the bullish side of some models, shows several inches of accumulation will be possible for the mountains to our west, but only a dusting to perhaps 1/2" showing up across the plains.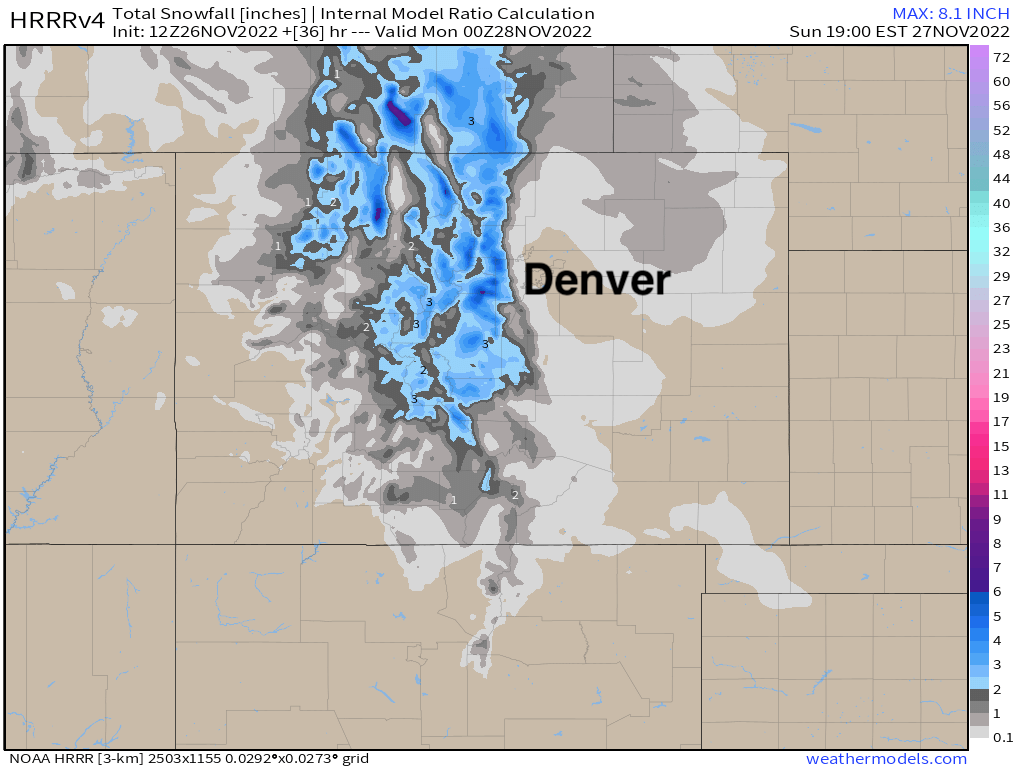 The latest high-res NAM differs from this a bit, where it has more like 1 - 2" for the Denver metro area tonight and Sunday morning, but seems to be an outlier at this time. We like 0 - 1" for the urban corridor, and 1 - 4" for the Front Range foothills and mountains.
Even if not a bit snow producer, look for cooler temperatures and snow showers to move in overnight, and cool us off a bit for your Sunday. If you are out driving overnight or Sunday morning, be prepared for those snow showers to be around, particularly if you're headed up in elevation west or south of Denver!
System 2: Monday night/Tuesday
The next system holds a bit more potential for accumulating snow across the region, though details aren't set just yet. If we look at the hourly planner below, we see our first system tonight with about a 50% chance of snow showers, a brief break, then a sharp cooldown and increased chance of snow by late Monday night and during the day Tuesday: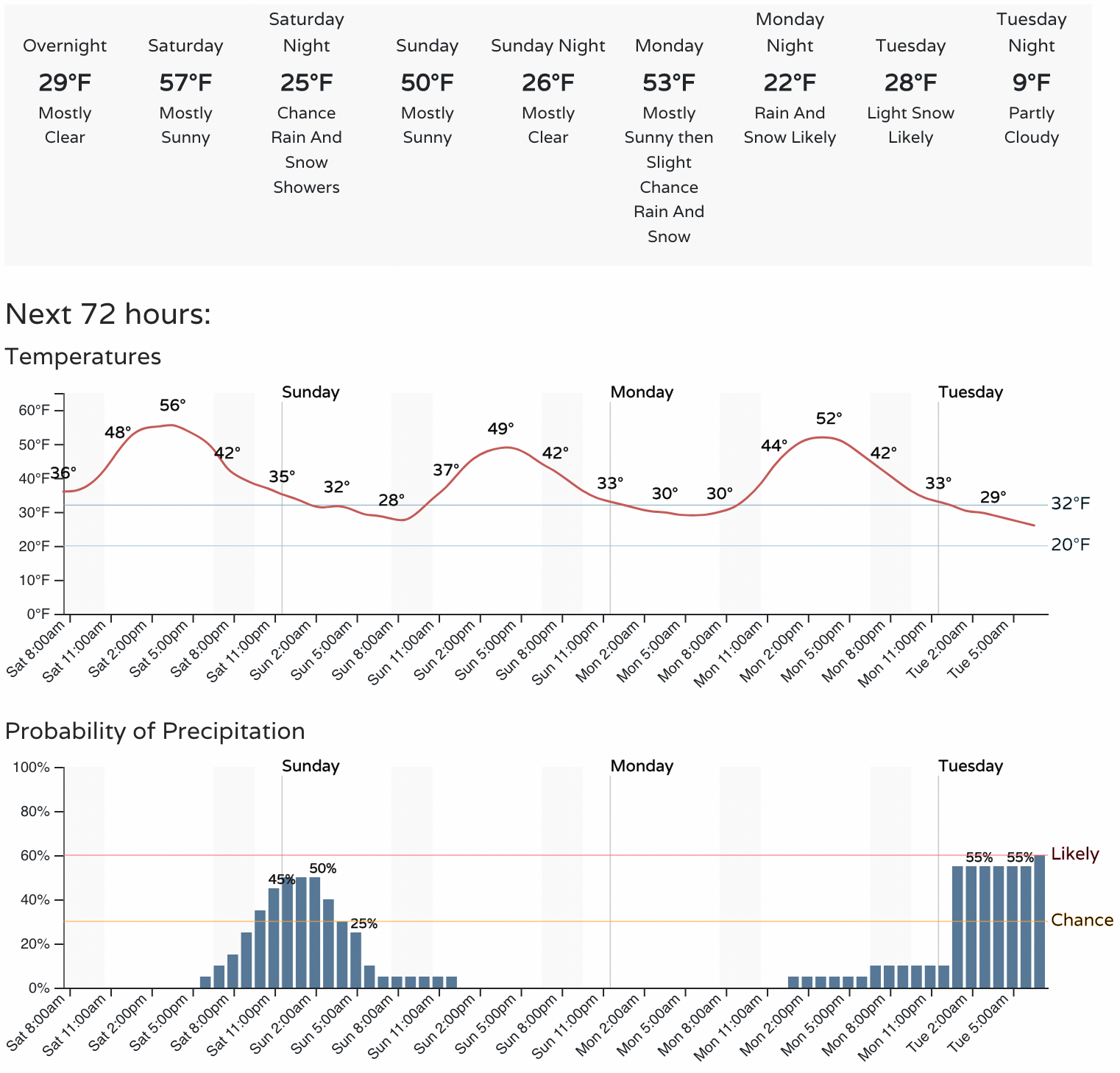 If we look at 500mb, we see a fairly strong though progressive trough dig into the Great Basin Monday and Monday night, then traverse the state Tuesday into Tuesday night: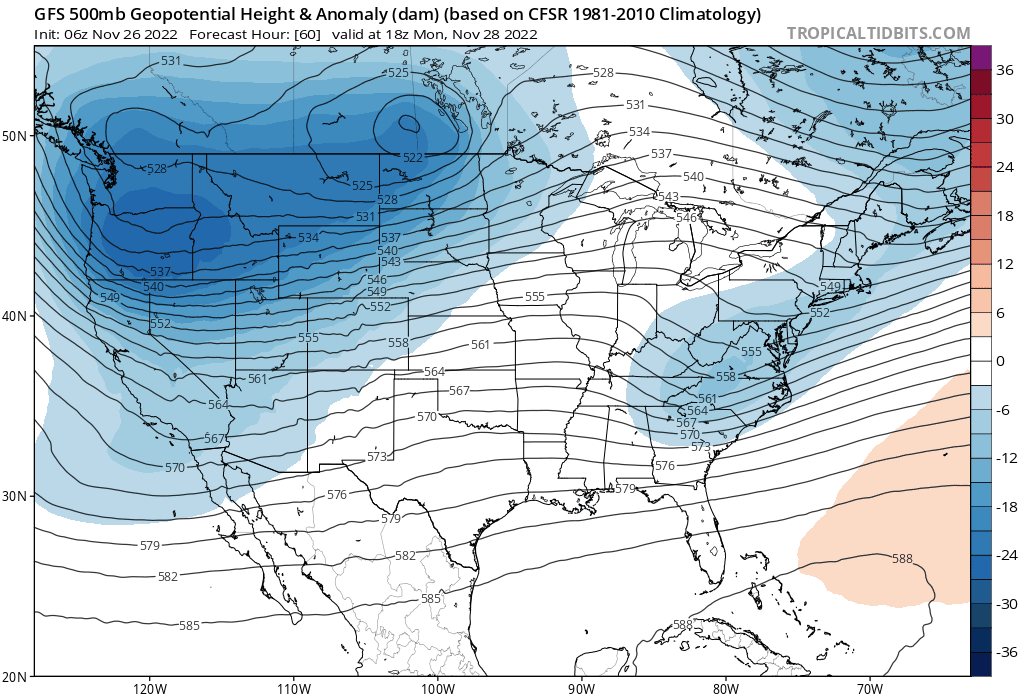 At the surface, we see snow pick up in earnest across the intermountain west on Monday, then move into the state late Monday and Tuesday, bringing a good chance of snow to the Front Range and sharply colder temperatures: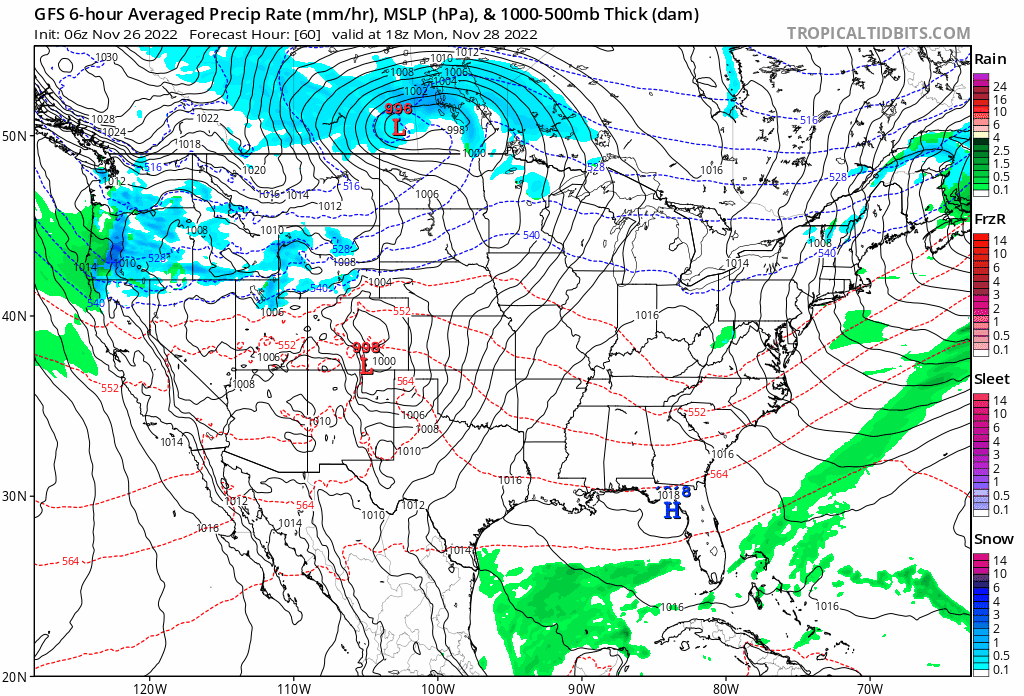 Still a bit early to get caught up in the details for how much snow we're likely to see and where, but several inches look possible for the urban corridor beginning late Monday night, with perhaps some significant snowfall on the way for the high country during that period.