The snow that moved through areas this morning wasn't much, but sure did cause some issues in Douglas County and the biggest impact shifts to the Plains for the remainder of the day and night.
It's important to remember that new snow on top of the icy snowpack from previous storms is a dangerous combination.
Barb Nicolson shared this picture with us this morning from south of Castle Rock:
Forecast:
The forecast discussion is available via video here, or continue reading below.
The highest impact areas will shift east for the rest of Wednesday.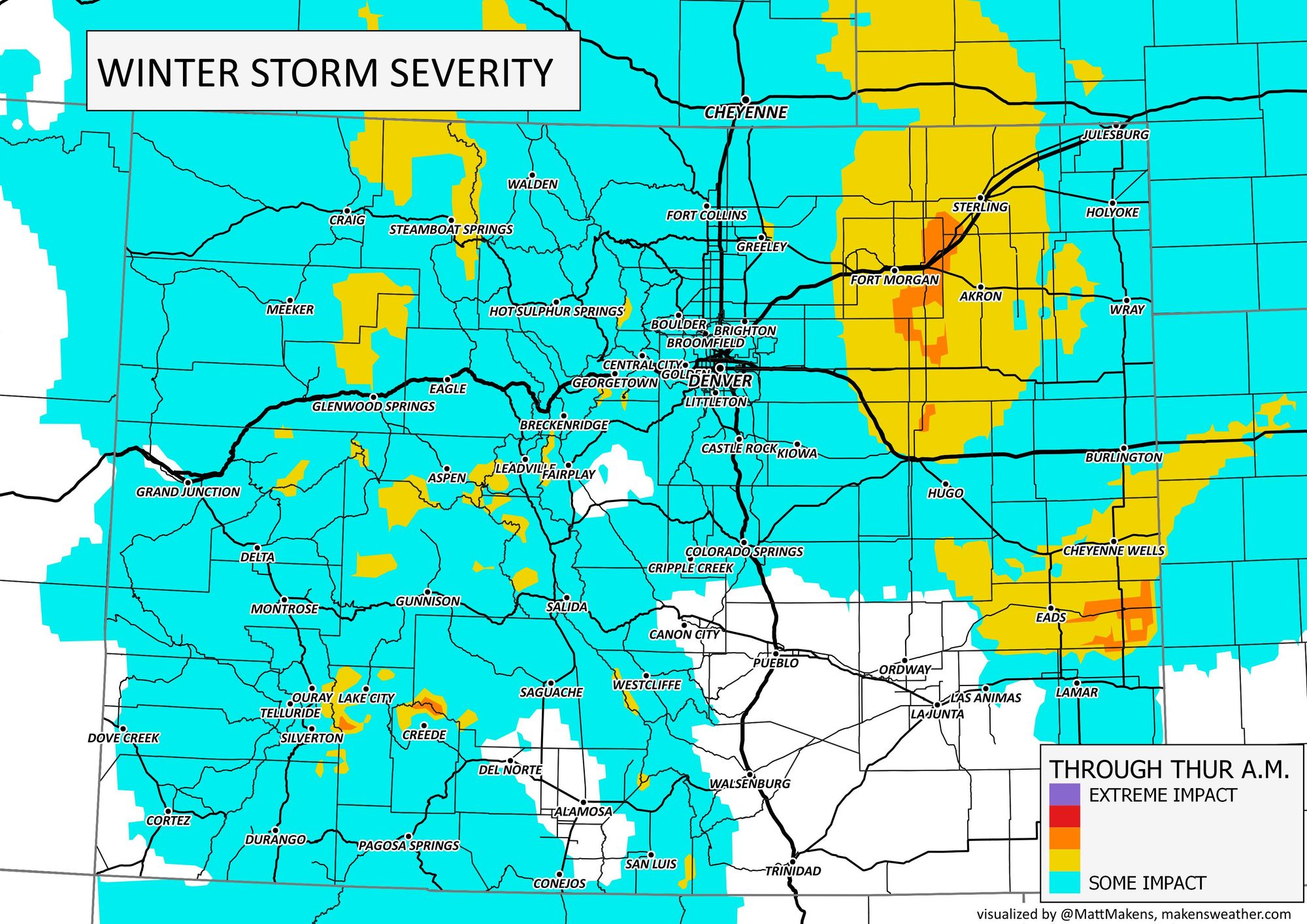 Those impact areas are where we will have the heaviest snowfall and strongest wind.
Snowfall from Wednesday morning through Thursday morning is shown here: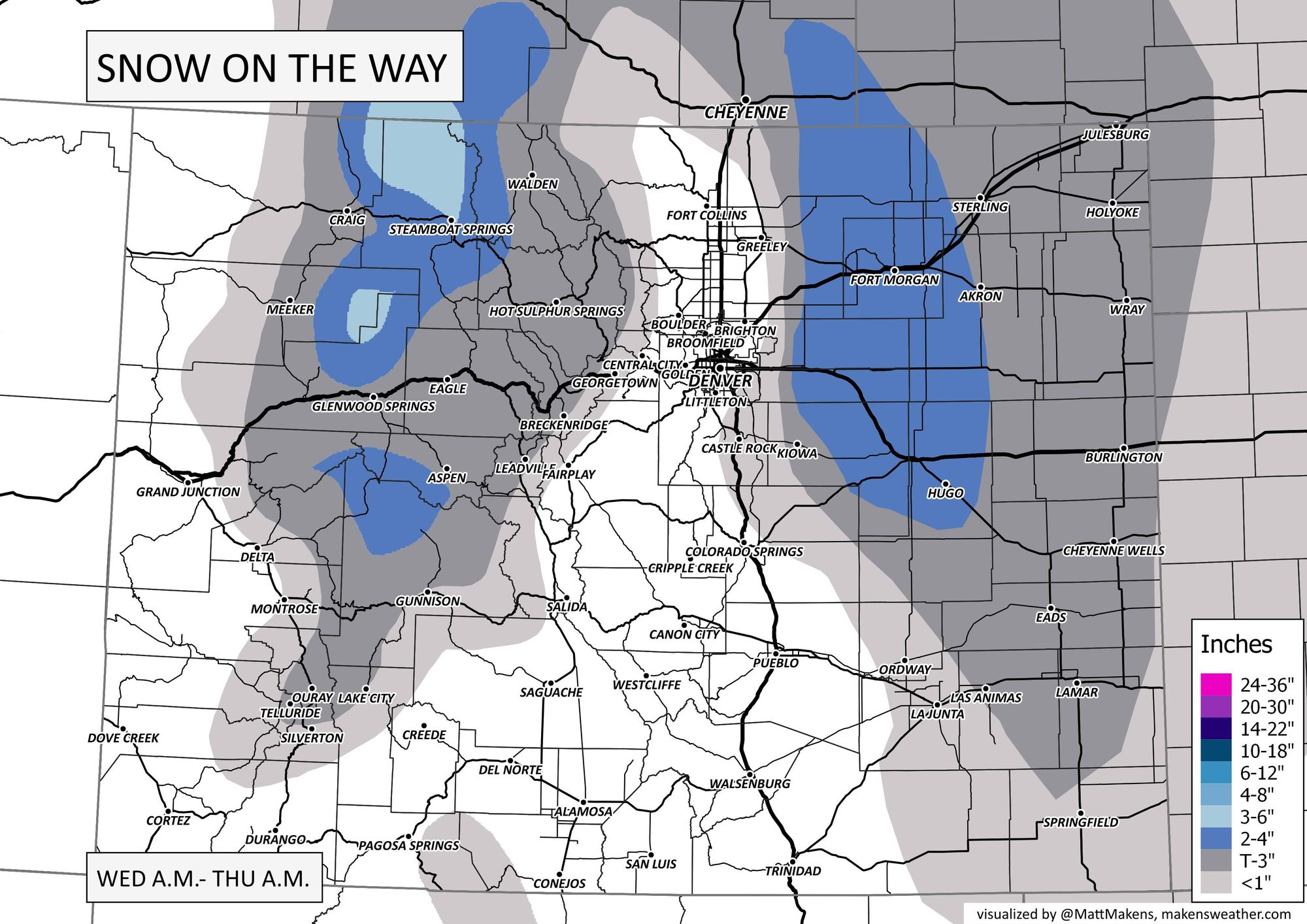 The heavier snowfall just east of the city is in a winter weather advisory area, plus note the high wind issues that the southeastern corner of the state faces today.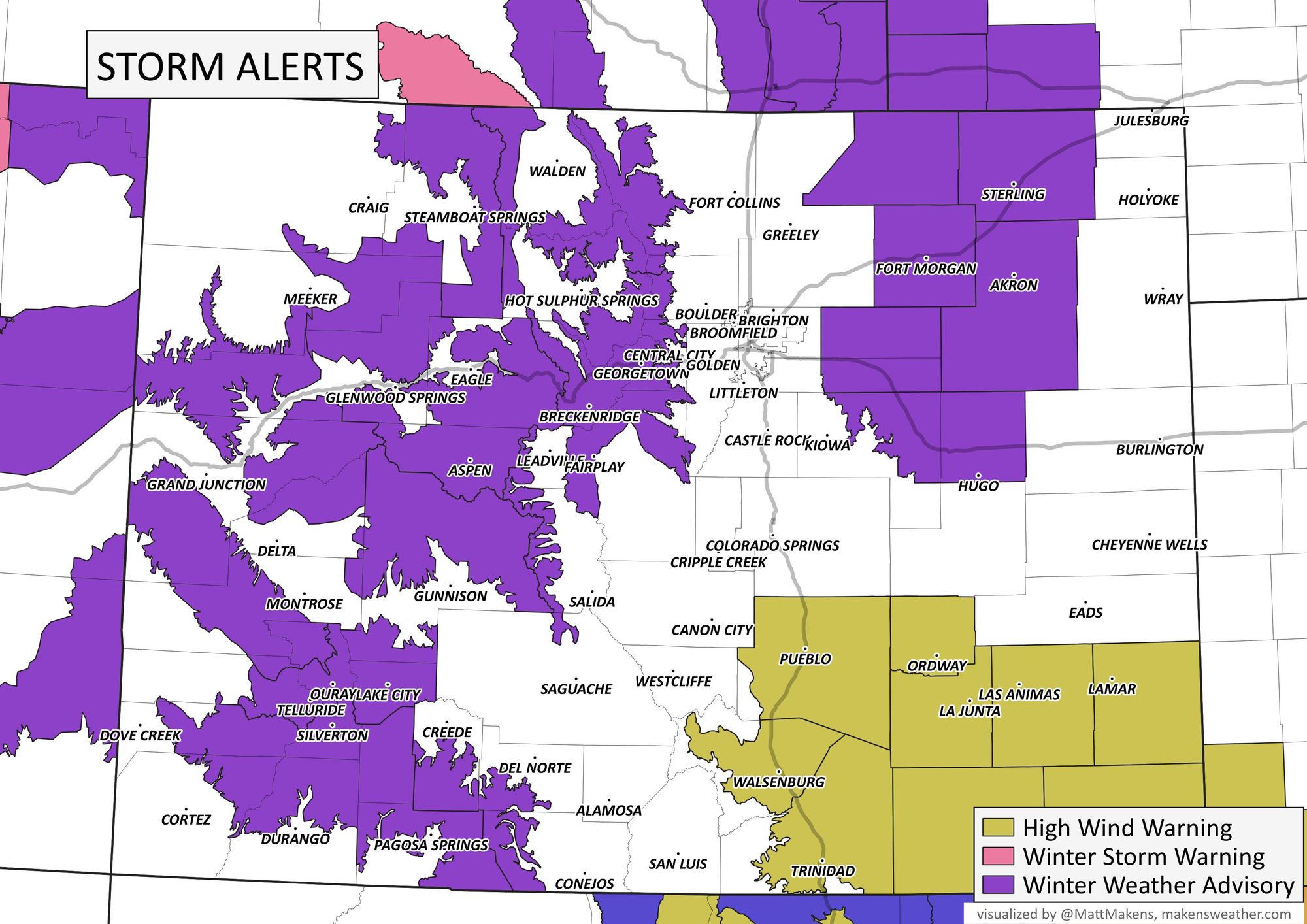 ...WINTER WEATHER ADVISORY REMAINS IN EFFECT UNTIL 7 PM MST THIS EVENING...  
* WHAT...Snow expected. Total snow accumulations from 2 to 5 inches   with locally up to 6 inches possible.  
* WHERE...Briggsdale, Fort Morgan, Byers, Sterling, and Akron.  
* WHEN...Until 7 PM MST this evening.
* IMPACTS...Snow covered roads will make travel hazardous. Plan on   slippery road conditions.  PRECAUTIONARY/PREPAREDNESS ACTIONS...  Slow down and use caution while traveling. The latest road conditions for Colorado can be obtained by calling 5 1 1 or by going to www.cotrip.org.  Roads will be slick resulting in slow and hazardous travel. Allow extra time to reach your destination.
There are no alerts in place for the metro areas. For Denver and other metro locations along the Front Range, look for on and off chances to see some snowfall, albeit light, patchy areas of fog, and slick roads until things can melt a bit. Put it all together and here's the timeline of temperatures and snowfall chances for Denver.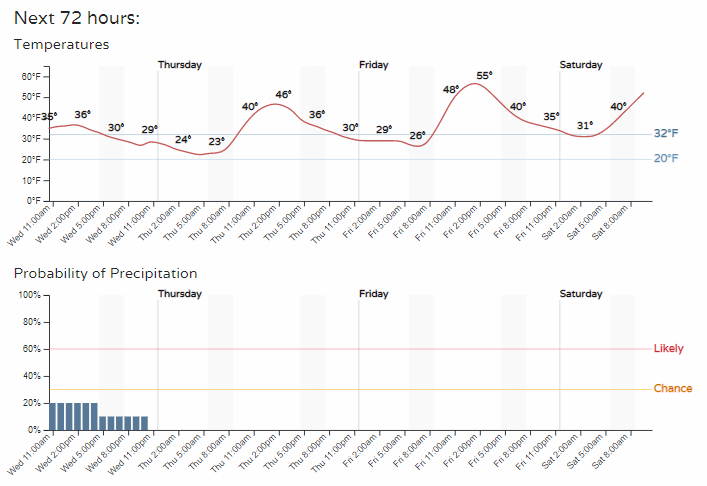 This system will clear out of the state through the next 18 to 24 hours and we will be warming up quickly to melt this recent snow and tackle the stubborn ice on the streets from previous events.
Feel free to share your storm reports and photos with us down below in the comments thread. Also, be sure to subscribe so that you receive our emails when we have updates to share.