Denver and Colorado Springs Weather: Chance of ice for Tuesday morning drive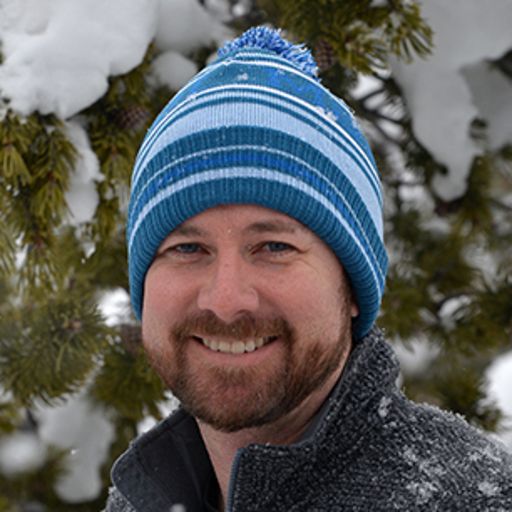 Although the chances appear lower end, there is the potential for fog to increase over metro areas and plains tonight to lead to areas of icing from freezing drizzle overnight.
If we look at the hourly planner for Denver, you'll see low chances of showers appear starting tonight. That is the chance for this freezing drizzle.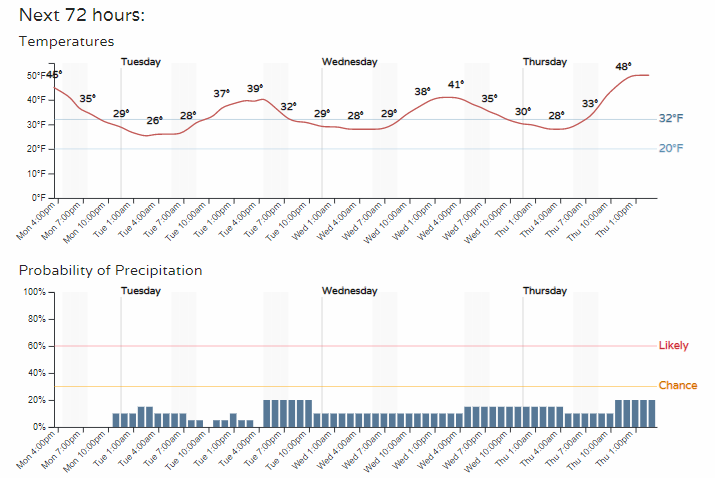 Here's a way to visualize the fog/low cloud layers. I slapped this animation together to show fog, black areas, increasing and where.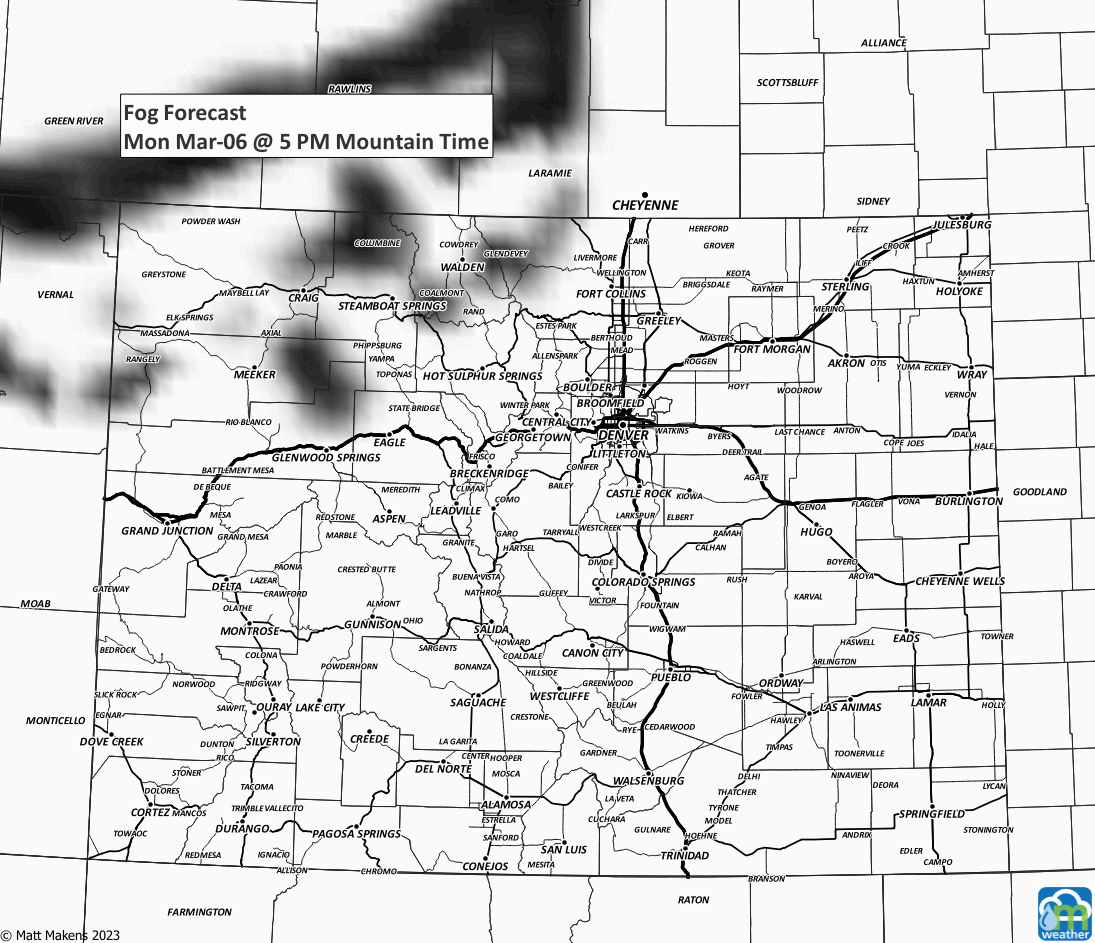 For Denver, and others in the metro area north of the Palmer Divide, the best chance for fog happens quickly this evening and overnight. For those in Colorado Springs, the higher chances for fog arrive by the morning.
The problem isn't just that fog will decrease visibility, but it may freeze onto cold surfaces creating a thin sheen of ice. Drivers beware Monday night through Tuesday morning.
As we like to say here at Weather5280, "Don't get left out in the cold," – subscribe to our email list today – we send you an email when there's important information and Colorado forecasts to deliver.